If you love Korean Food especially bibimbap, you can now satisfy your cravings at Dosirak, this new fast-healthy Korean concept will be officially launched on 7th June 2019!
Dosirak is founded by Eugene & Edward Chia, they brought in the family's recipe which is more than a 100 years old that focus on using quality, fresh and all-natural ingredients starting at an affordable price of $7.90 for Bibimbaps and set meals start at $11.90 available at its new flagship store at [email protected]. 
Bibimbap is a well-known and one of the most popular Korean food that consists of mixing various ingredients like meat and assorted vegetables with sauces and served on a bowl of warm white rice.
At Dosirak, its sauces and kimchi are homemade according to the Korean tradition, the three homemade sauces are Ooma Gochujang (Classic) , Soy Garlic Jang (Savoury) and Apple Cider Gochujang (Tangy) that you can add into your bibimbap according to your preferences.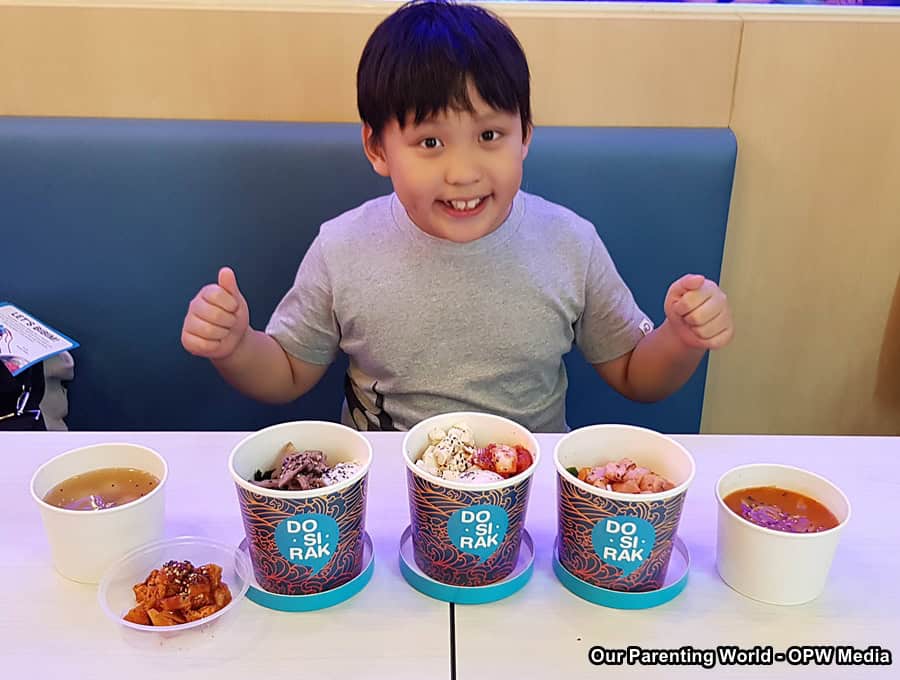 "Come and try the food at Dosirak!"
Dosirak has added a fun element into its food, they are served in an unique fun ice-cream tubs that are used to shake the food to mix all the ingredients together. Upon shaking and mixing the food, it gives a more flavourful and robust taste. 
In view of its official opening on the 7th June, Dosirak will be having the following promotions and contest as follows: 
– $1 Bibimbaps for first 50 customers daily on 7th 8th & 9th June
– 1-FOR-1 Bibimbaps throughout the day on 7th 8th & 9th June
– FREE beverage with every purchase from 10th to 16th June
– Shake & post with #Dosirak313 on Instagram to win 1 year worth of Dosirak (10 x Bibimbaps) from 7th to 16th June and 3 Winners will be selected.
Dosirak is delicious and healthy with all of Dosirak's signature bibimbaps under 500kcal. Its menu includes options for vegans, vegetarians and low-carb diners. Dosirak is Halal-certified (Somerset outlet pending). 
Dosirak
(NEW Flagship) 313 Orchard Road #B2-15 Singapore 238895
Monday to Sunday: 10am – 10pm (including Public Holidays)
OUE Downtown Gallery
6A Shenton Way #01-44 Singapore 068815
Monday to Friday: 11am – 8pm , Saturday: 11am – 3pm and Sunday: CLOSED
To find out more, please visit its website at www.Dosirak.com.sg
Facebook at DosirakSG and Instagram @DosirakSG
#Dosirak313, #DosirakSG, #LetsBibim