The hairy crab season is back! This is one of the main highlights that foodies look forward to during the autumn period. Hairy crabs are usually in season in October and November and one of the best places to enjoy this seasonal delicacy has to be at Shang Palace, Shangri-La Hotel Singapore! 
The Hairy Crab Indulgence seasonal menus is crafted by the award-winning Executive Chef Mok Kit Keung and available from 1 October – 30 November 2019. The menus consists of a 6-course menu and a la carte selections featuring classic and innovative hairy crab dishes like Steamed Hairy Crab served with Ginger Tea, and Braised Fish Maw with Hairy Crab Roe. 
Shang Palace at the Shangri-La Hotel, Singapore is well-known for its authentic Cantonese cuisine set in a charming and elegant dining environment with impeccable service. We tried out the Hairy Crab Six-Course Set Menu as follows: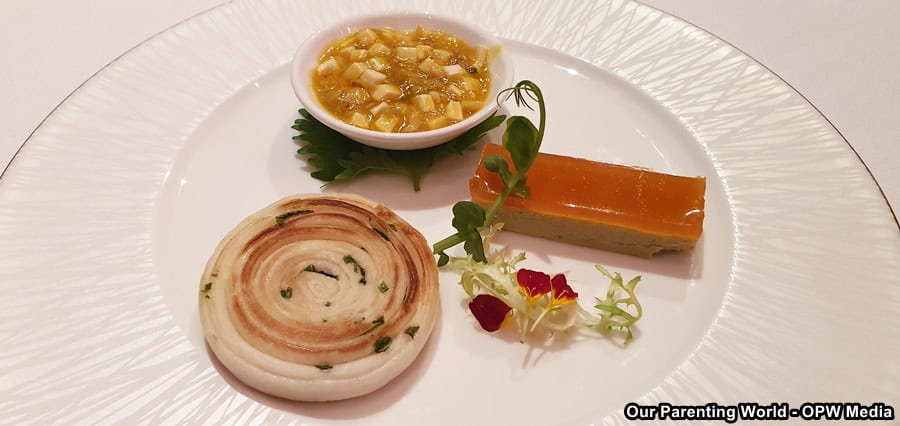 Foie Gras with Tomato Jelly accompanied with Braised Hairy Crab with Diced Bean Curd served with Spring Onion Pancake.
The first dish is a combination of the foie gras and hairy crab. We were very impressed with this beautifully-plated first dish and this is our first taste of some fresh hairy crab meat. The savoury Braised Hairy Crab with Diced Bean Curd is paired perfectly with Spring Onion Pancake. The rich and creamy Foie Gras with tomato jelly is so delicious that melts in our mouth. 
Traditional Braised Yellow Eel Bisque with Shredded Abalone and Chrysanthemum
This is a comforting, tasty bowl of thick hot soup filled with sumptuous and nutritious ingredients like Eel, Abalone and Chrysanthemum. Pour in the crackers served at the side for some added crunch. Eel contains fantastic source of mega-healthy omega-3 fatty acids, Abalone has vital nutrients such as omega-3 and protein and Chrysanthemum has many health benefits such as strengthen your immune system and more.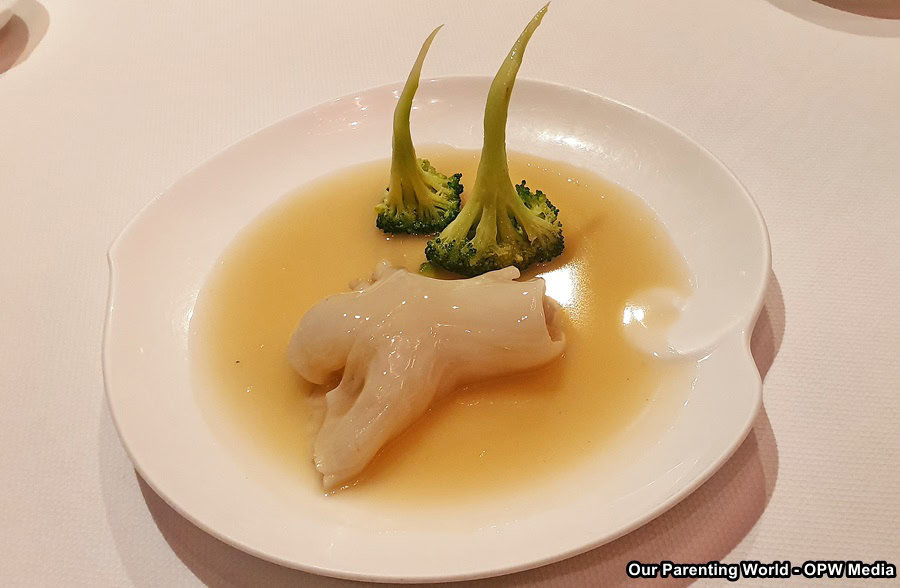 Braised Fish Maw with Chinese Yellow Wine
This is a delightful huge piece of Fish Maw that has been wonderfully braised with aromatic Chinese Yellow Wine.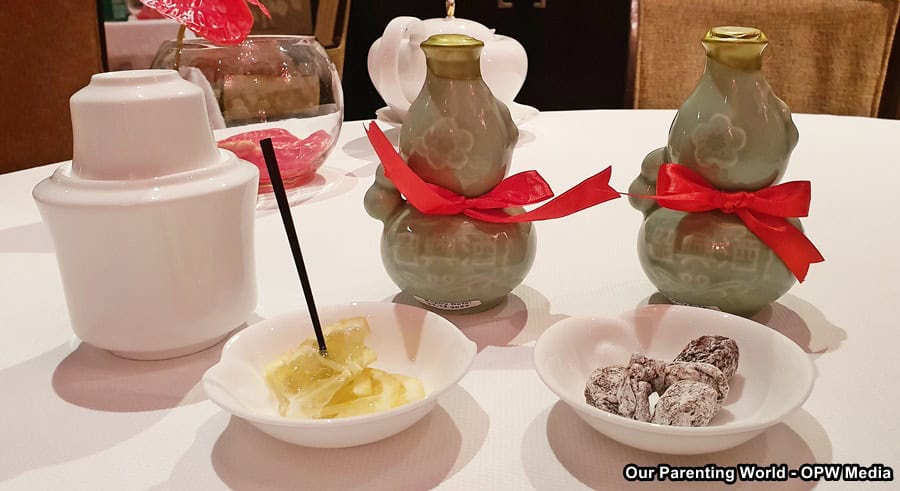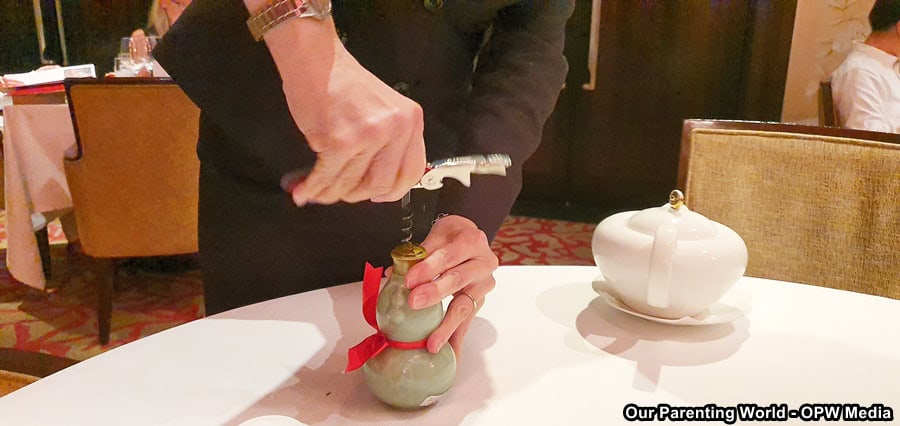 8-Year Old Chinese Yellow Wine  
Hairy Crab six-course menu includes a bottle of 180ml 8-year-old Chinese Yellow Wine. This yellow wine is a Chinese liquor that best represents the autumn season and goes very well with Hairy Crabs.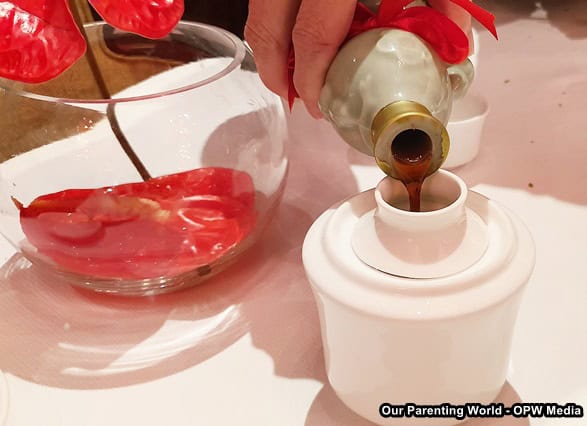 The pairing of hairy crabs and chinese yellow wine have been used traditionally to bring out the delicate flavours of the crabs and also help to balance the hot and cold energy in the body to prevent from causing harm to the intestines and stomach.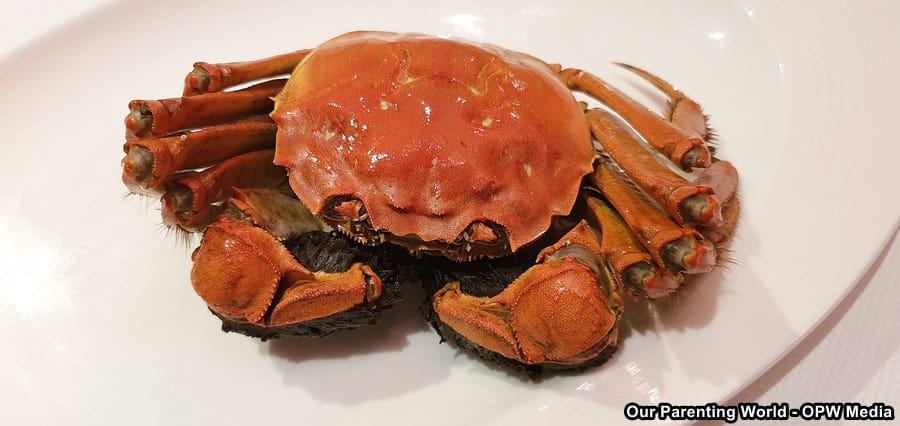 The star of the menu, the steamed hairy crab has arrived!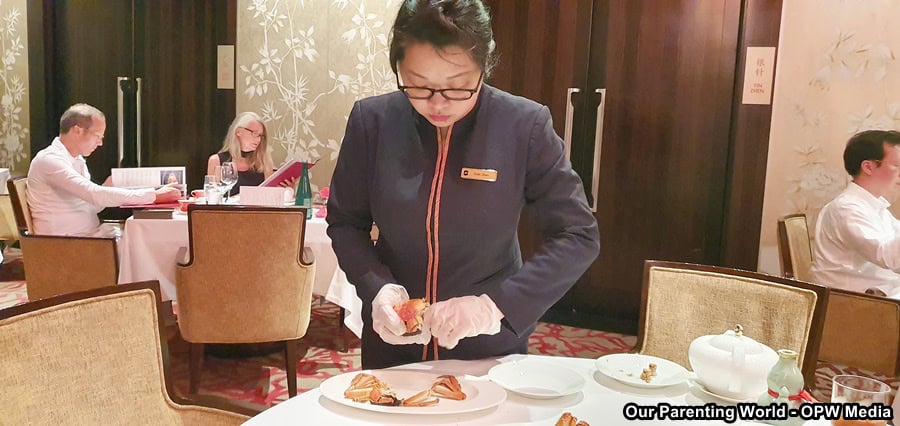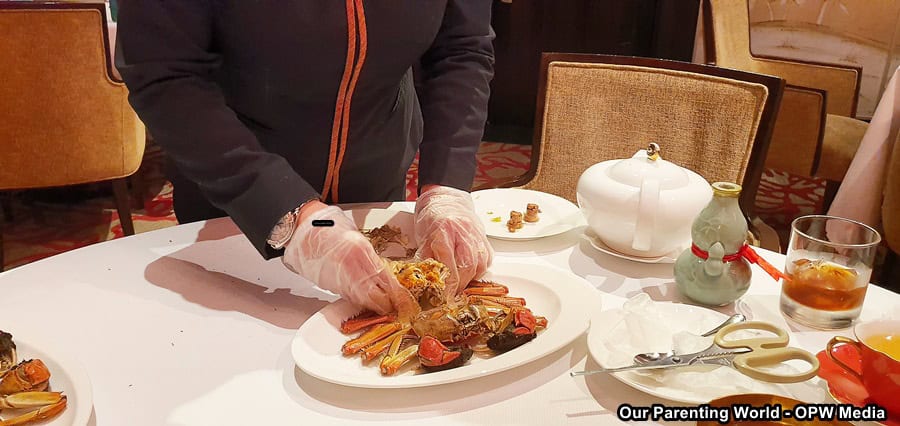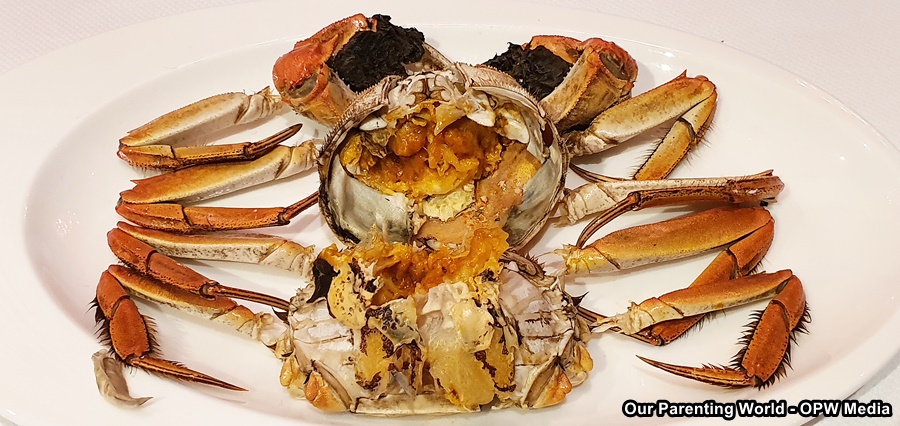 Shang Palace provides deshelling service, you can sit back and enjoy this crustacean delight without dirtying your fingers. It is very impressive to watch the staff skillfully deshelling the hairy crab, extracting the succulent crab meat and carefully plating the meat onto the plate. This is the moment, tucking into the hairy crab's bright orange roe that is so creamy and buttery together with the sweet, fresh crab meat. A pure bliss for all hairy crabs lovers!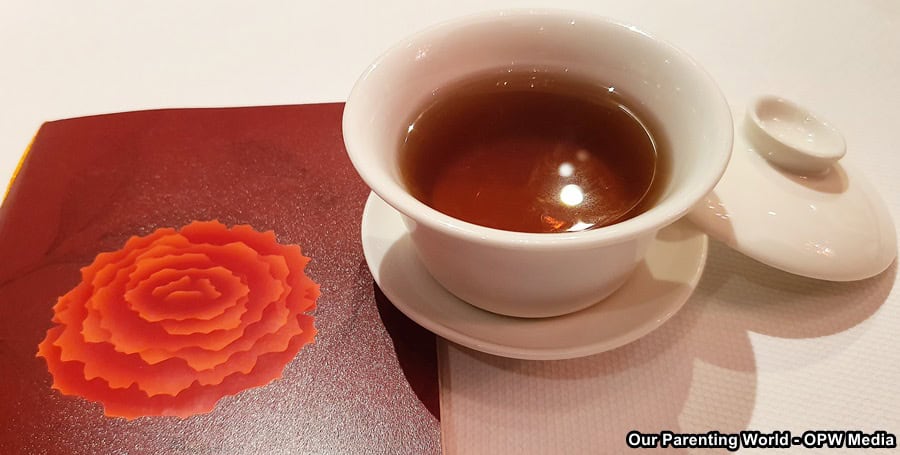 Warm ginger tea is also served to help you balance the cooling element from eating the hairy crab.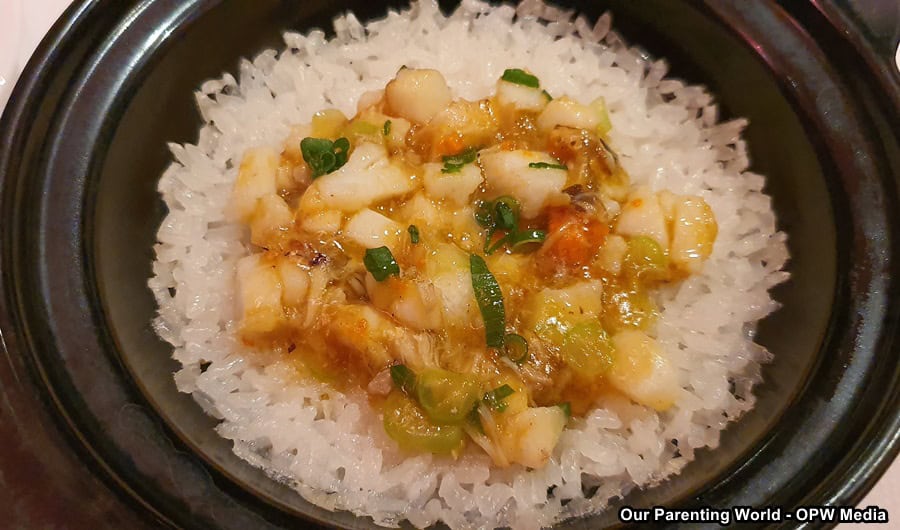 Steamed Korean Rice and Diced Cod with Hairy Cob Roe, served in a Claypot
This is hearty and savoury bowl of steamed soft Korean Rice filled generously with deliciously rich Diced Cod with Hairy Cob Roe.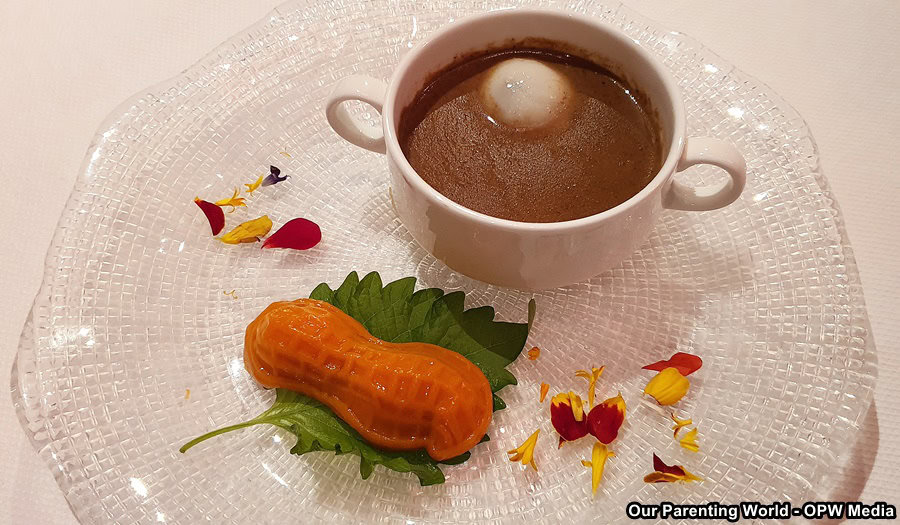 Sweetened Walnut Cream with Glutinous Rice Dumpling accompanied with Hakka Kueh
We enjoyed this delightful dessert that consists of smooth and sweet walnut cream with soft, moist dumpling coupled with tasty and savoury Hakka Kueh.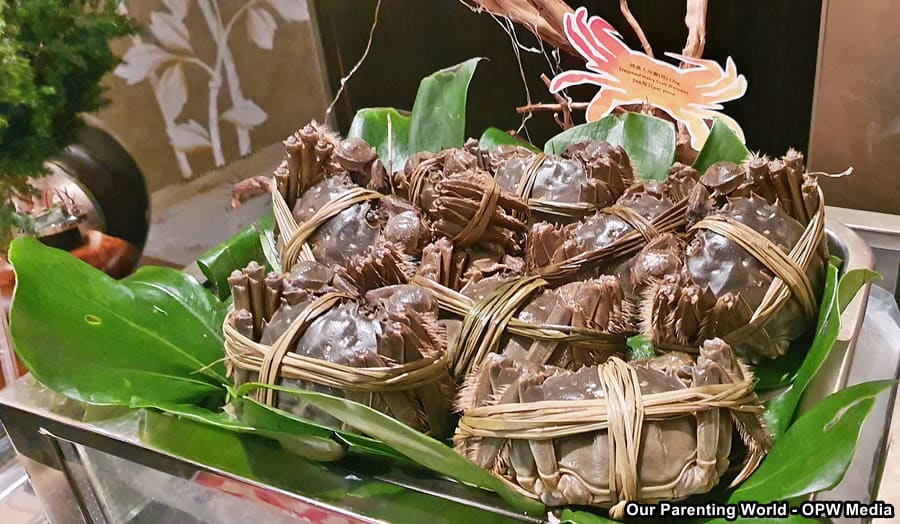 Don't miss the opportunity to enjoy and indulge in Hairy Crabs now! Hairy Crab Indulgence is available till 30 November 2019!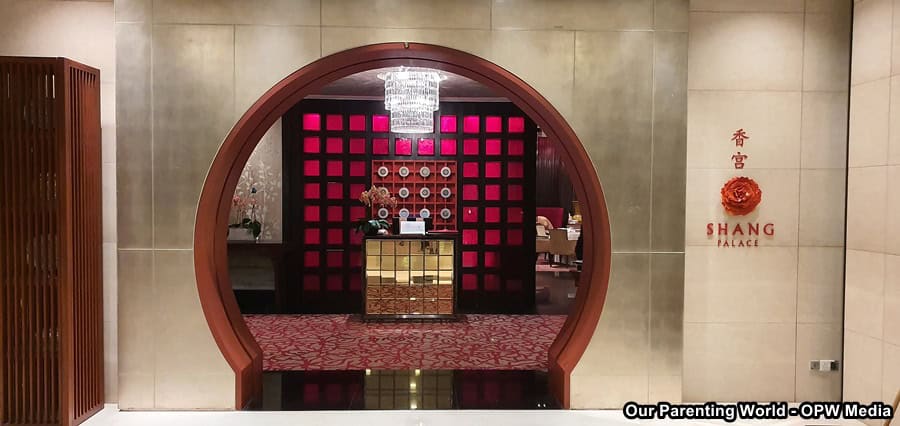 Shang Palace presents Hairy Crab Indulgence
Date : 1 October – 30 November 2019
Venue : Shang Palace
Price : Six-course menu SGD 218++ per person , inclusive of a bottle of 8-year-old Chinese Yellow Wine A la carte selections start from SGD 14++
For reservation, please email at [email protected] or call (65) 6213 4398
Prices are subject to 10% service charge and prevailing government tax.
To find out more, please visit its website at https://www.shangri-la.com/singapore/shangrila/offer-detail/dining/hairy-crab-indulgence/