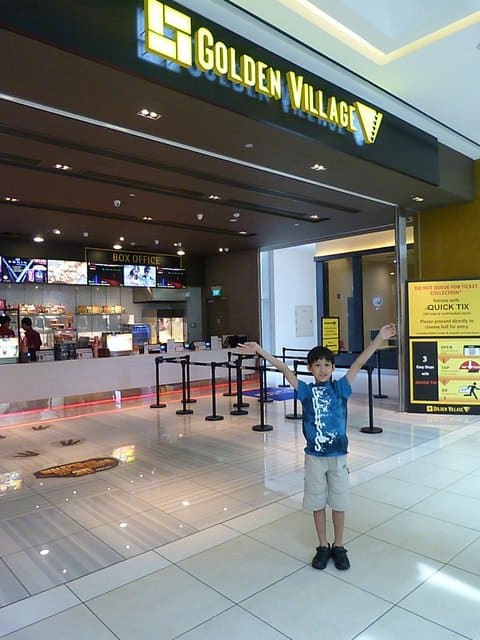 Our Parenting World, Gor Gor and Di Di were at Golden Village on a Saturday morning. Golden Village at City Square Mall is situated at the junction of Serangoon and Kitchener roads, which sits on the site of Singapore's historic New World Park. The mall is also Singapore's first eco-mall to be integrated with a 49,000 sq ft urban park named City Green.
We were at Golden Village to catch the movie "Cloudy with a Chance of Meatballs 2". Golden Village launched the special promotion under its Kids Flix program where you can enjoy fun movie times with your kids for only $6 on selected Saturday mornings.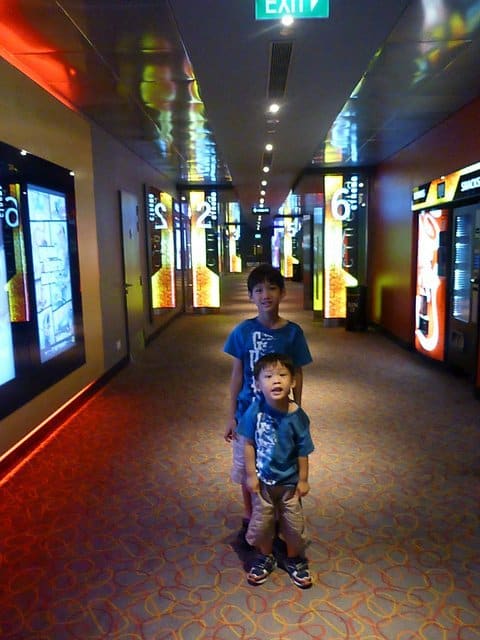 Gor Gor and Di Di are both huge movies fans and Golden Village is one of their favourite movie theaters. They were so excited to be here and can't wait to catch the movie. About Golden Village at City Square Mall, it is a brand new multiplex which house six cinema auditoriums with a total seating capacity of 1082. One of the auditoriums featured an unique and intimate 42-seaters 'Couple's Cinema'. All six cinemas will have stadium seating, ample leg room, wall-to-wall digital screens with crystal-clear 2K digital projection, 7.1 Dolby digital sound and premium-grade EAW® speakers from the United States.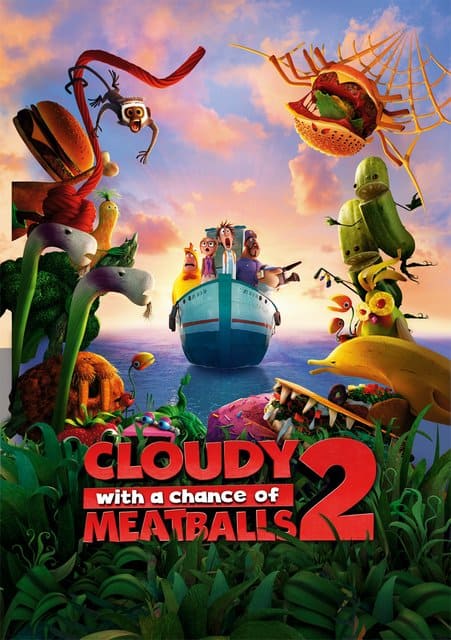 The movie is about an inventor named Flint Lockwood who has invented a machine that turned water into food that resulted in the raining of cheeseburgers and spaghetti tornadoes which he saved the world by destroying it. In the sequel, Flint Lockwood soon finds out that his invention has survived and is now creating food animals known as "foodimals". Flint and his friends attempt to save the world again by embarking on a mission to battle the shrimpanzees, cheespiders, tacodiles and other foodimals.
It is a funny and enjoyable movie with lots of visual effects to entertain both parents and kids. Both Gor Gor and Di Di were laughing throughout the movie and coincidentally they both liked the adorable talking strawberry in the movie. The kids simply love the movie!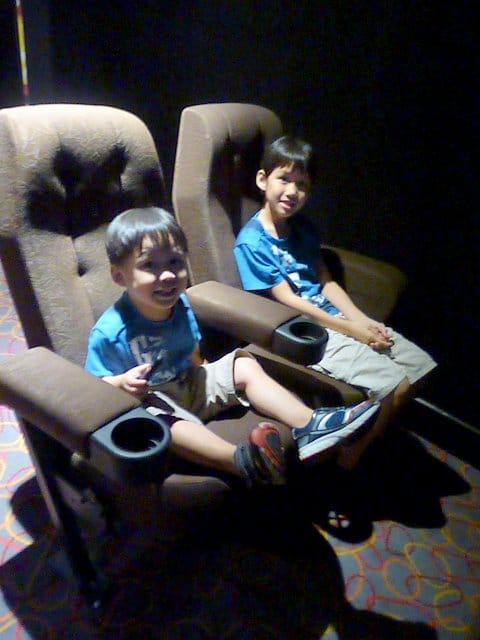 Our Parenting World, Gor Gor and Di Di would like to thank the kind and lovely organisers and Golden Village for inviting us. We enjoy the movie and our experiences at Golden Village.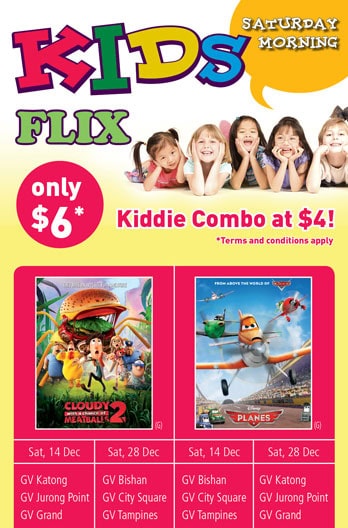 Golden Village's Kids Flix special promotion where you can enjoy movie fun time with your kids on selected Saturday mornings at $6 only, kid under 90cm gets to go for free. You can purchase a Kiddie Combo at $4. Terms and Conditions apply. Please click HERE to check Golden Village website for its latest Kids Flix special promotion updates.