School Holidays is here!
Let Our Parenting World brings you to Sentosa where all the fun begins! At Sentosa – The State of Fun, you can look forward to spend a fun-filled and exciting time with a line-up of activities with the new installations of huge inflatables on the beachfront, returning crowd favourites like movies by the beach, the iconic Merlion Magic Lights showcase and expect mega deals available across the island. What's more, many of these MEGA Fun activities will be free!
Newly revamped Fort Siloso, Revamped Surrender Chambers
Visit the Fort Siloso and embark on a trip to discover more about Singapore's history on a self-guided tour. You can begin your journey at the Fort Siloso Skywalk and choose from two trails, Heritage Trail and Gun Trail to explore Singapore's World War II history!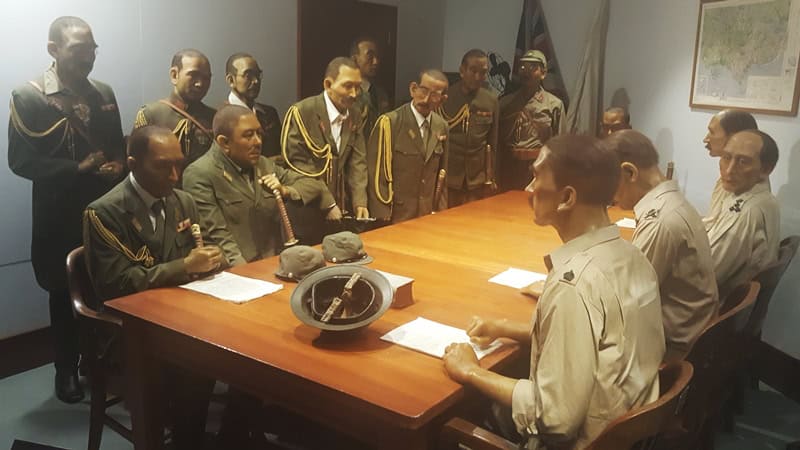 Visitors will be brought on an interactive journey with immersive show that comes with lights, sound, video effects starting from the Japanese invasion at the Surrender Chambers.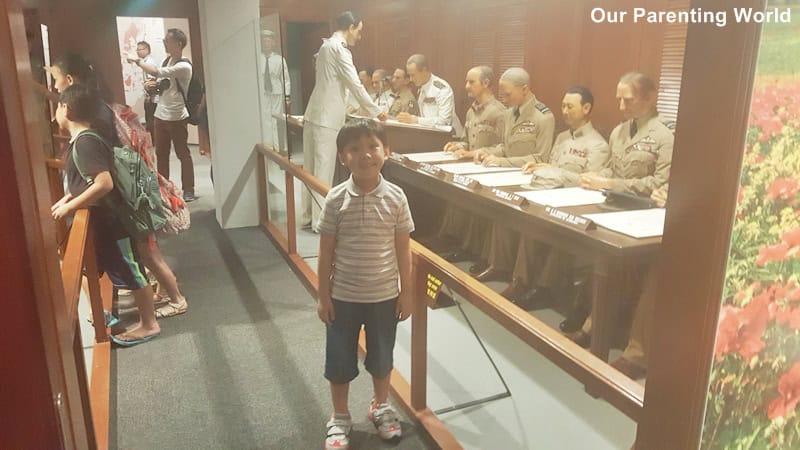 Visitors will follow through the historical moment all the way to Japanese's eventual surrender at the end of World War II. It is a meaningful and educational tour for all to understand Singapore's history and ultimately how valuable world peace is.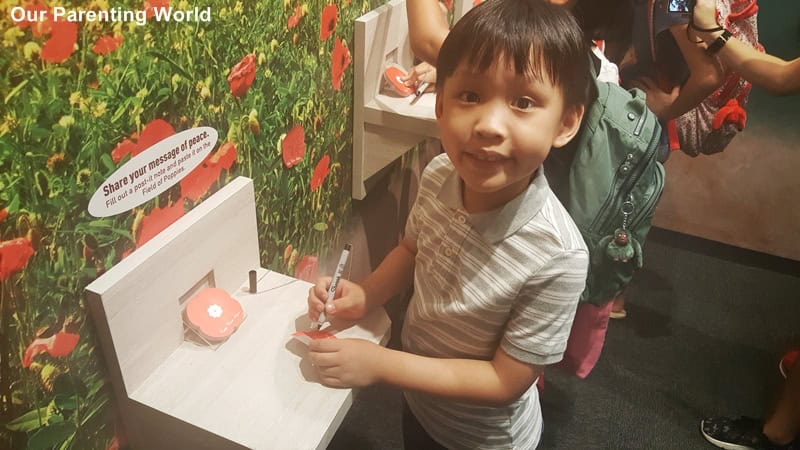 Share your Peace message and paste it at In Pursuit of Peace's wall.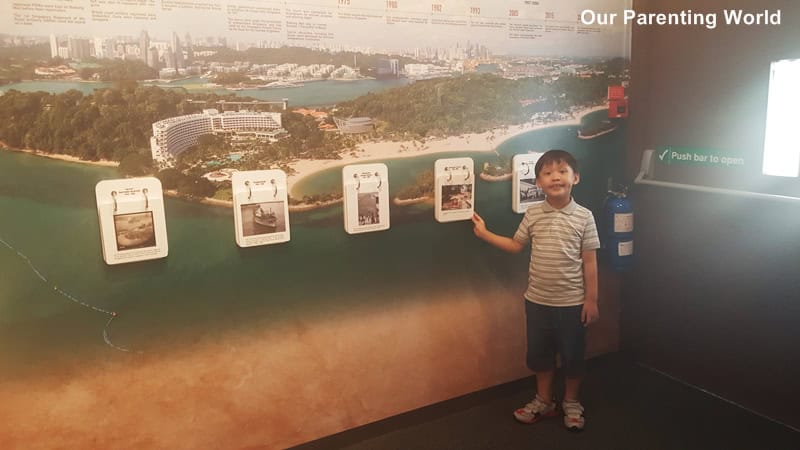 Find out more about Fort Siloso and how it has evolves over the years. 
MEGA FUN Experiences and build memories beginning from dawn till dusk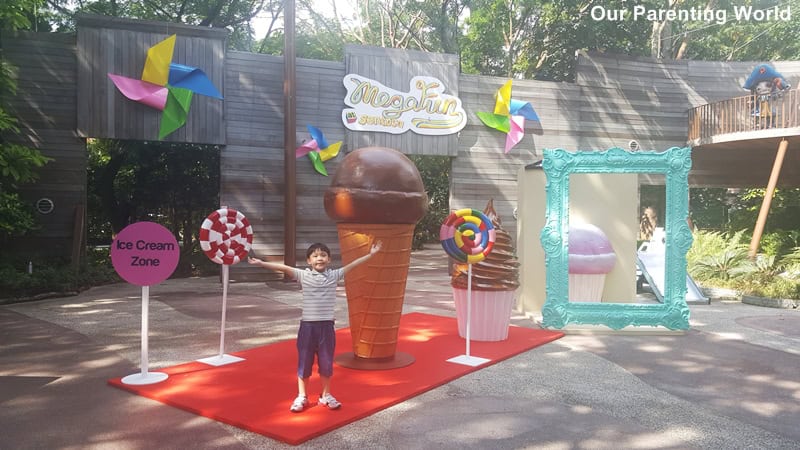 Upsized Photo Props
Have fun taking lots of photos with upsized photos props including a 2 metre tall giant deck chairs and mega pinwheels on Palawan Beach.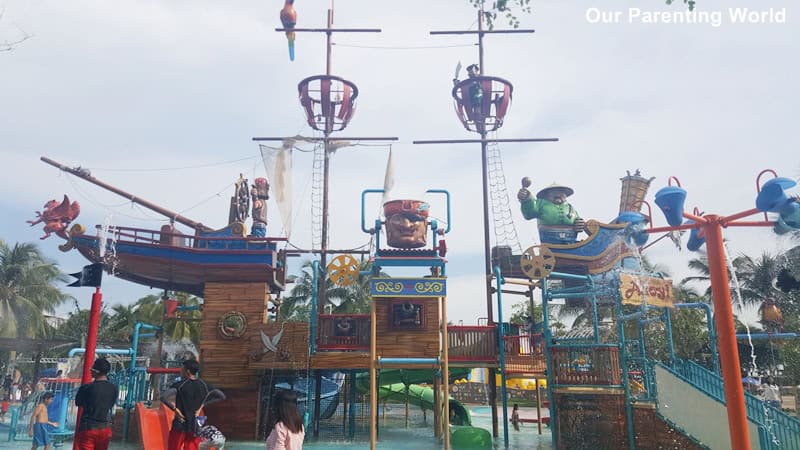 Palawan Pirate Ship (Formerly from Port of the Lost Wonder)
The Pirate Ship from the Port of the Lost Wonder is now known as 'Palawan Pirate Ship'. Many of us have been to Port of the Lost Wonder which has ceased operation and the water play area has reopened and free for public. Even though it is free, Palawan Pirate Ship is fully manned. 
Look out for gushing fountains, splashing water, slides and a pirate-head which sends buckets of water downwards at regular intervals that will thrill everyone!
Not forgetting to have bubbly fun time at the foam pool at Palawan Pirate Ship.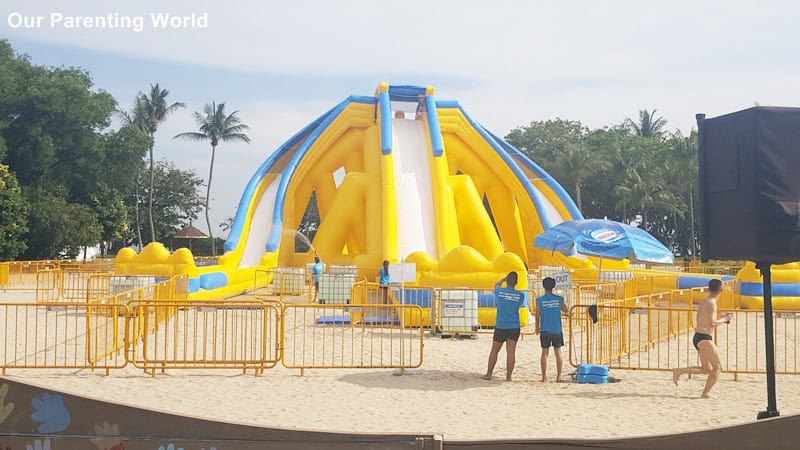 Mega Inflatables Playground at Palawan Beach
This is one of the biggest highlights, Mega Inflatables Playground, have endless enjoyable time sliding down at Singapore's largest inflatable slide which measures 10m in height which is 3 storeys high!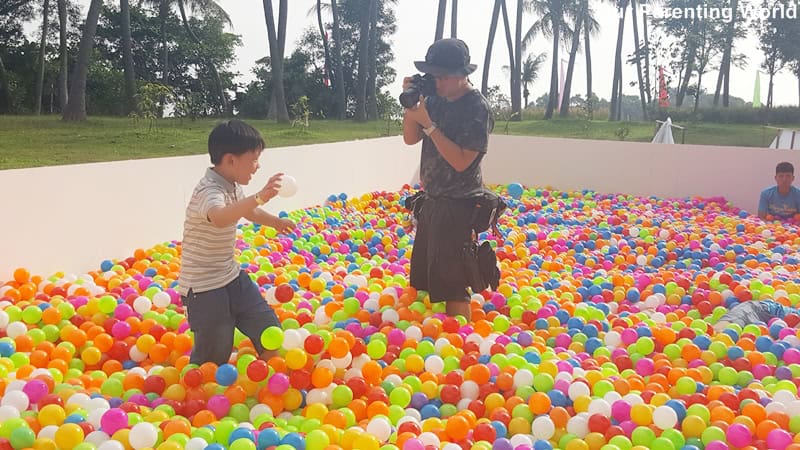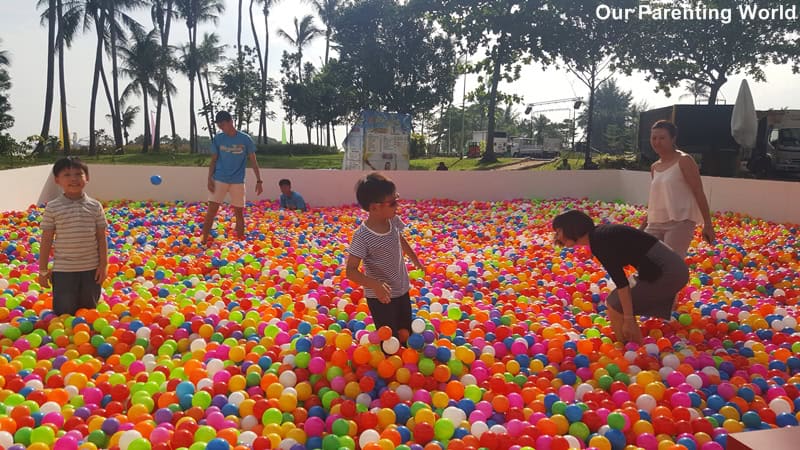 This is one place where we spend a lot of time playing at the mega ball pool with more than 200,000 balls. Whether you are a kid or an adult, you will enjoy dipping into the ball pool and have tons of fun playing and tossing the balls.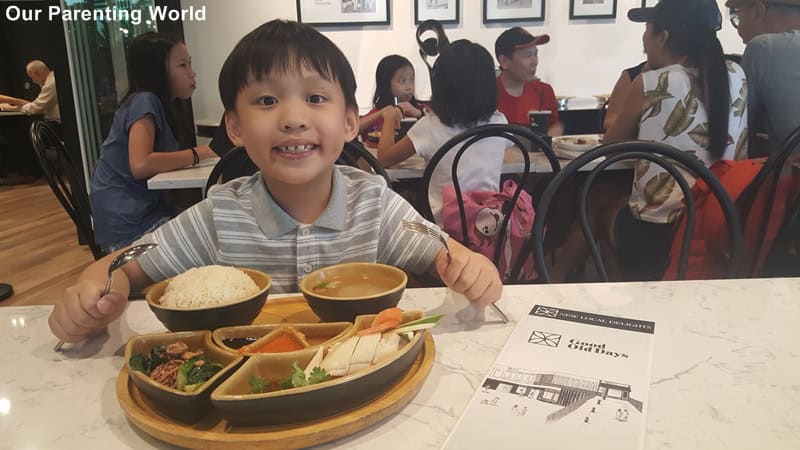 Feeling hungry after having an awesome time at Sentosa?
Sentosa has many dining options at the State of Fun. During our media tour, we had our dinner at Good Old Days, the restaurant looks like a British Colonial house and diners can look forward to indulge in good old days of Singapore through our favourite local dishes like Chicken Rice.
To find out more about Good Old Days at Sentosa, please go to https://www.onefabergroup.com/good-old-days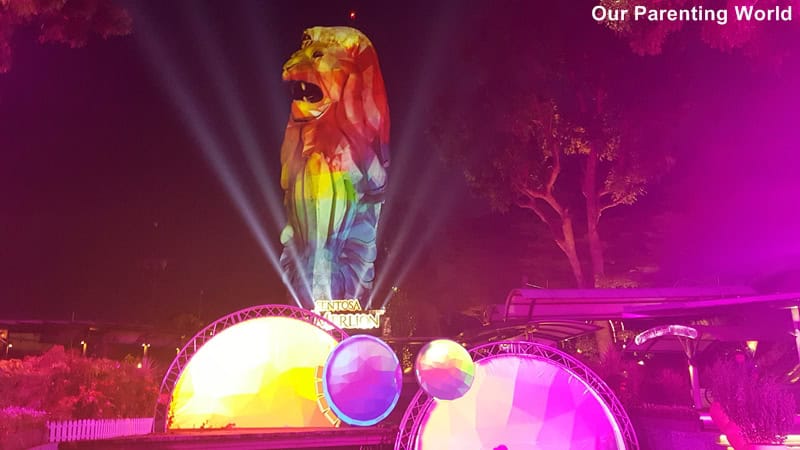 After a hearty meal, we moved on to catch the very popular Merlion Magic Lights! show at night starting at 7.45pm with 30-minute show intervals until 9.15pm. There will be two additional shows on weekends, eve of public holidays and public holidays. It is located at Merlion Plaza outside Imbiah Station. Be entertained by the colourful and dazzling light show that is newly curated for June holiday-themed showcase.  
In addition, you can choose to round off your day at The State of Fun with movie nights on Palawan Green. Back by popular demand, a series of family-friendly blockbusters will be featured from Thursdays to Sundays between 8 and 25 June, starting from 7.30pm.
From 12 June to 2 July, the Singapore Cable Car will also feature a special escape game in collaboration with The Escape Artist. Taking the escape game outdoors, participants will have to race against time and solve challenging puzzles against the stunning backdrop of Sentosa Island, while traversing the on-island Sentosa Line.
Additional Information: 
Mega Deals for Mega Savings
This June will also see mega deals that give you maximum fun for your buck. Dads can celebrate Fathers' Day with special promotions at various attractions such as KidZania Singapore, where they can enjoy quality time bonding with their kids.
Children will also find dining delights with exclusive menus and special discounts just for them. With over 120 dining options in The State of Fun, everyone is sure to find something to delight their palette.
Exploration FUN across Sentosa
Learning and having fun need not be mutually exclusive as Sentosa offers plenty of other fun adventures on the island.
Guests can begin their island exploration at Fort Siloso, Singapore's only preserved coastal fort, through the Fort Siloso Skywalk, a treetop trail set 11 storeys above ground. With a newly revamped Surrender Chambers that opens for free admission on 8 June, explorers can immerse in an experiential journey through history, guided by light and sound effects through the six interactive zones.
Families can also check out Sentosa Nature Discovery, where they can embark on a hands-on journey of discovery teeming with birds, insects, other wildlife and plants in all manner of different habitats. Don't forget to check out the free performance at Animal & Bird Encounter where exotic parrots, mischievous macaques and majestic birds-of-prey delight with tricks and antics.
For more information and updates on Sentosa's June programme line-up and promotions, please go to www.sentosa.com.sg/megafun or call the hotline at 1800-SENTOSA (7368672) for more details.