This May from 1st May to 23rd May 2017, AquaMarine, Marina Mandarin will be presenting diners with an authentic Mexican Fare Fiesta!
AquaMarine is well-known for offering delectable cuisines from around the world with a sumptuous selection that is set to impress diners. Currently in the month of April, the restaurant is offering delicious range of Peranakan menu, please click HERE to read about our review and highlights of the current Peranakan Food Promotion at AquaMarine for April 2017. For the Mexican fare, it will be offered from 1st May to 23rd May 2017.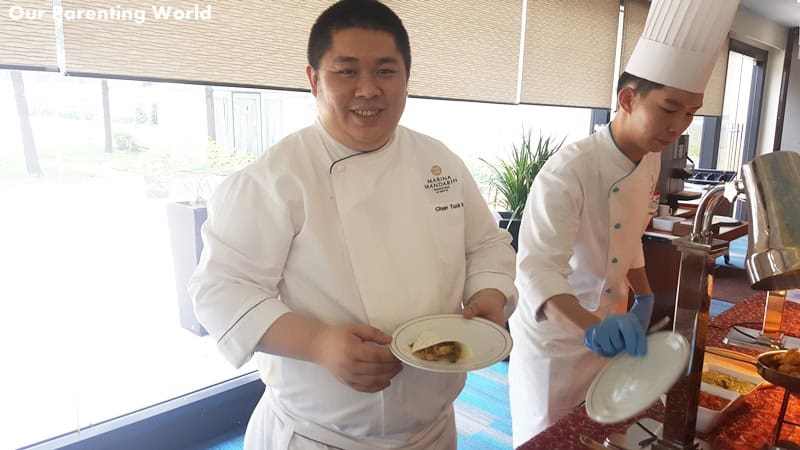 The Chefs at Marina Mandarin led by AquaMarine's Chef Chan Tuck Wai, who had done the research on recipes from fajitas, enchiladas, tortillas, grill meats, baked dishes, hand-made salsas, sauces and more will delight diners with its authentic Mexican fare. We always enjoyed the fine cuisine prepared by Chef Chan and his team!
Our Parenting World team brings to you some of the highlights of the fabulous Mexican delights at AquaMarine that will be offered in May: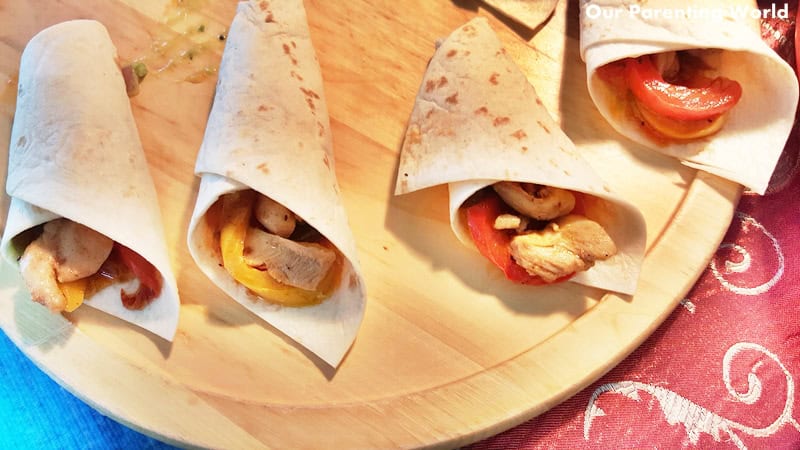 Chicken and Sweet Pepper Fajitas
This dish consists of tender chicken deliciously stir fry with a mixture of onion, colourful bell peppers and more with savoury seasoning. Wrap this in a soft tortilla and often served with sour cream in a Mexican way!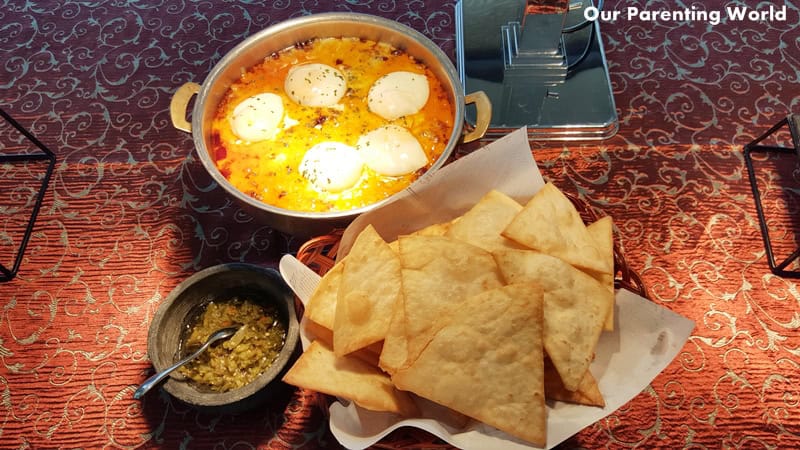 Mexican Beef Pot with Jalapeno with Crispy Tortilla
This is a wonderful, healthy and nutritious Mexican dish with mouth-watering tender beef shimmering in a pot that goes very well with crispy and crunchy tortilla. It also comes with soft poached eggs. 
BBQ Lamb Spare Rib with Tomatillo Salsa
This lamb spare rib is a winner! The meat is so moist and tender, if you don't like the strong lamb smell, rest assured, this dish has none of that smell infact, it is aromatic and very tasty!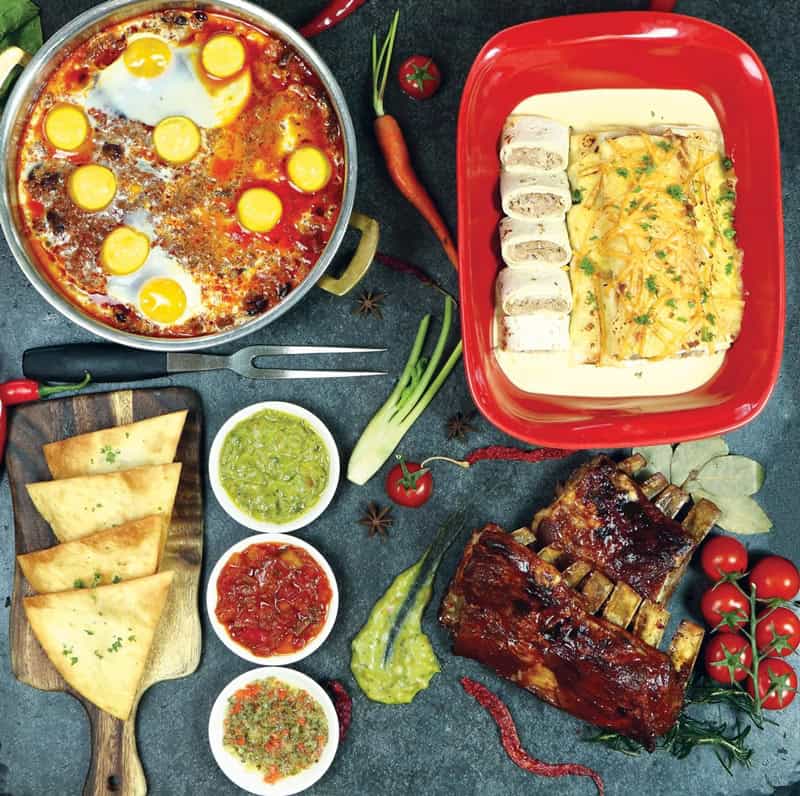 Also look out for Baked Tuna Enchiladas with White Sauce that has a delicious, nice, creamy texture, or the moist, flavorful Corn and Cream Cheese Taquito served with Taco, Crispy Tortilla and Steam Tortilla, Guacamole, Re-fried Bean and 6 types of different Salsas and Sauces. 
You can enjoy a variety of Nachos & Dips consists of the following:
Baba Ganoush, Caramelised Tomato Salsa, Guacamole, Jalapeno & Mango Salsa, Corn Salsa served with Nacho & Potato Chips, Crudities and Pita 
Now you don't have to travel all the way to Mexico to try out its food and or to satisfy your cravings for Mexican delights, visit AquaMarine from 1st to 23rd May 2017 for its authentic Mexican fare!
Additional Information:
Mexican Fare at AquaMarine at AquaMarine from 1st to 23rd May 2017  
AquaMarine
Level 4 Marina Mandarin,
6 Raffles Boulevard,
Singapore 039594,
Tel: 6845 1111
Lunch
Daily, including Public Holidays: $60++ per adult, $30++ per child (5-12 years)
For weekend lunch, one child (aged 12 and below) dines free with every paying adult. Advance reservations are recommended and subjected to availability. This benefit is applicable with credit card promotions, vouchers, membership/VIP cards, other privileges and offers unless otherwise stated. General terms and conditions apply.
Dinner
Sunday – Thursday: $70++ per adult, $35++ per child (5-12 years)
Friday, Saturday, Eve of Public Holiday: $80++ per adult, $40++ per child (5-12 years)
Reservations: +65 6845 1111
Email: [email protected]
If you are looking at celebrating Mother's day, visit AquaMarine for its Mother's Day Special and you will get to enjoy the following:
Mother's Day Special (19th May to 21st May 2017)
– Lavender Manjari Chocolate Gateau (Mother's Day Cake)
– Baked Norwegian Salmon and Scallop Mousse in Puff Pastry
– Crayfish tossed in Salted Egg and Cheese
– Farm Style Roasted Baby Chicken on Chestnut Mushroom Stew
– Seafood Tortellini in Lobster Cream
For more information on AquaMarine, please click HERE.