Foodies rejoice! AquaMarine at Marina Mandarin has collaborated with The Peranakan restaurant to present a curated line-up of Peranakan gourmet signatures as part of The Peranakan Festival 2019 exclusively from 7 June to 11 July 2019. 
Executive Chef Chan Tuck Wai of Marina Mandarin Singapore, who oversees AquaMarine's kitchen that is well-known for its Halal-certified buffet, collaborates with Baba Chef Raymond Khoo of The Peranakan restaurant to showcase sumptuous highlights as follows: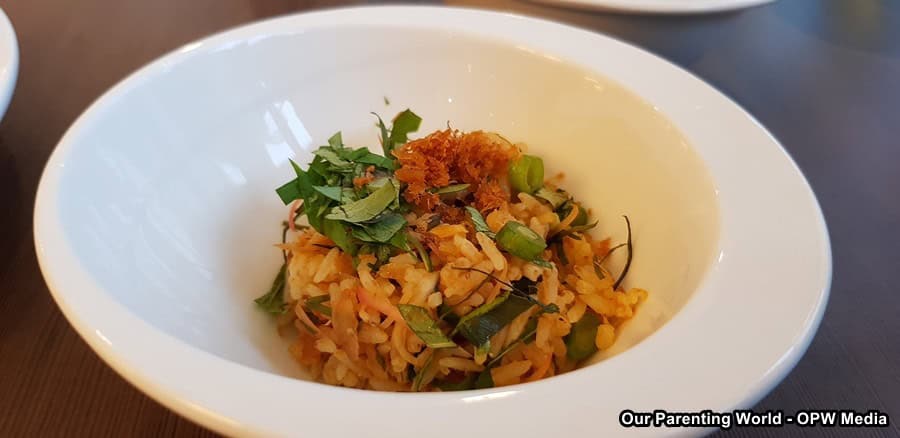 Nasi Ulam Istimewa
This a traditional Malay herb rice salad that is so fragrant, it is usually served during special occasions for the Peranakan culture.
Whole Veal Shank Rendang
This savoury dish has been cooked with spice paste until the meat is so juicy and tender. 
Nyonya Crabmeat Popiah
The delectable popiah has been generously filled with crabmeat. Such a delight to pop this into our mouth! 
Prawn in Pineapple Coconut Gravy (Udang Kuah Pedas Nanas)
This is one of the most popular dishes at the buffet with huge tiger prawns that had been simmered in rich and flavourful Pineapple Coconut Gravy.
Apom Bokwa with Pisang Pengat
This is a traditional Peranakan kueh with sweet starchy flavour topped up with rich gravy of caramelised bananas. Heavenly!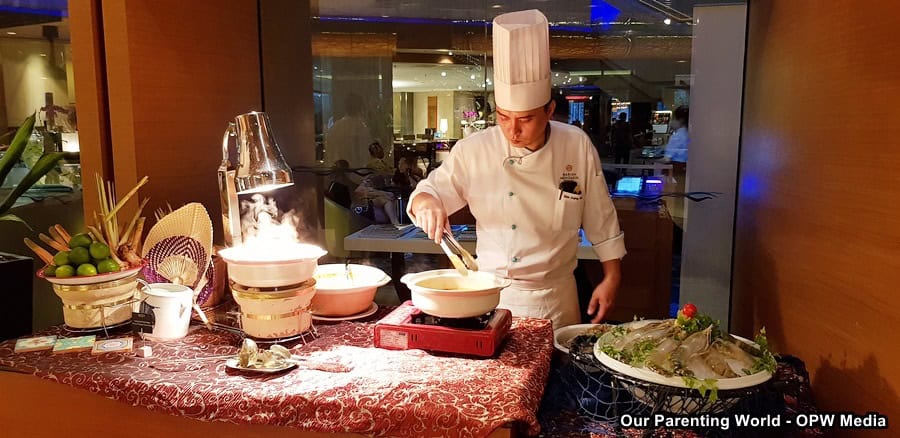 Other dishes to look out for include Dry Laksa, Ikan Goreng Chuan Chuan, Chargrilled Angus Beef Rib glazed with Masak Kecap Pedas Manis and many more! In addition, diners can try hands-on cooking at the noodle station offering Laksa Lemak, with various ingredients to select from to concoct one's own laksa dish.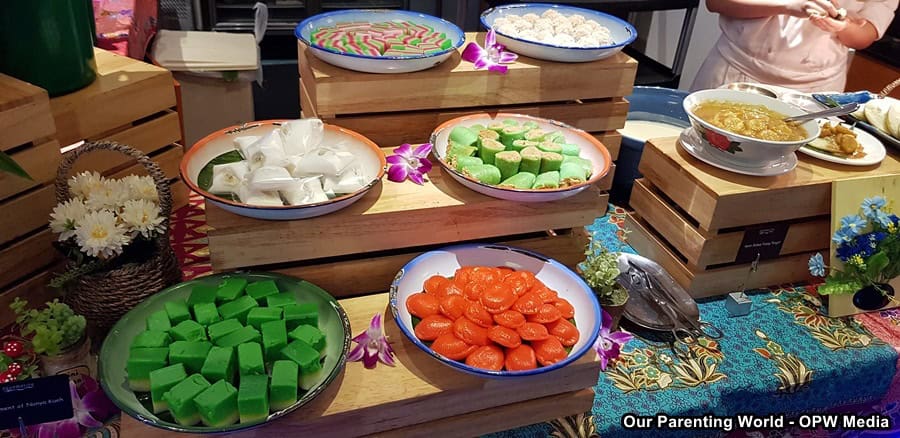 There is a wide variety of desserts for you to feast on with Nyonya Banana Cake, and a plethora of kueh and cakes.  If you love Peranakan food, this is a splendid buffet that you will enjoy!
The buffet spread is priced at $60++ per adult and $30++ per child* for lunch daily, at $73++ per adult and $36.50++ per child* for dinner on weekdays**, and at $83++ per adult and $41.50++ per child* for dinner on weekends**.
* Child: 6-12 years old ** Weekdays refer to Mondays to Thursdays, and weekends refer to Fridays, Saturdays, Sundays, Public Holidays and eves of Public Holidays.
For enquiries, reservations and to find out more, please visit www.meritushotels.com/marina, call (65) 6845 1111 or email [email protected].
Timings:
Lunch
Mondays to Fridays: 12.00pm to 2.30pm
Saturdays, Sundays and Public Holidays: 12.00pm to 3.00pm
Dinner Daily: 6.30pm to 10.00pm