Our Parenting World team recently visited Oscar's to try out its Buffet and Signature Seafood Bar offerings. Oscar's is a very popular all-day dining place and is listed in Wine & Dine Singapore's Top Restaurants Guide for 2015. We have to say that we are very impressed with the wide array of delectable buffet spreads!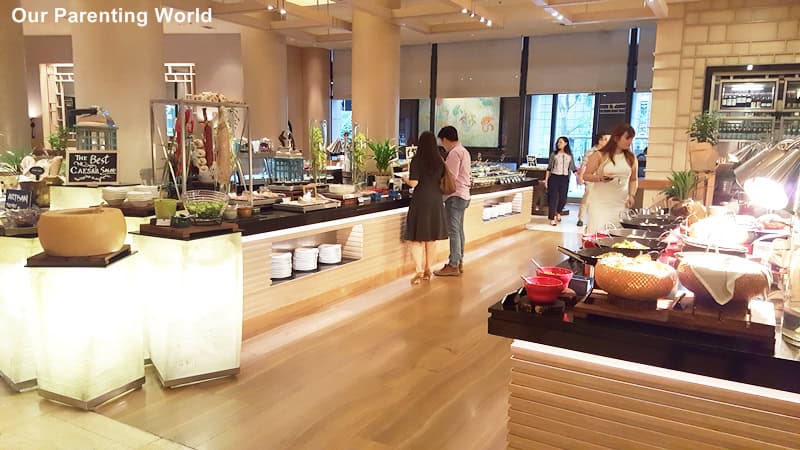 Oscar's is located at the lobby-level of the award-winning Conrad Centennial Singapore and diners can choose to dine either indoor or outdoor at this beautifully stylish modern decorated restaurant. Looking at the number of dinner crowd that started to stream into the restaurant when we were there on a weekday night as soon as the buffet starts at 6pm shows how popular Oscar's is.
Let Our Parenting World team brings you to a culinary journey on the unique offerings from Oscar's tempting buffet spread that is set to entice you as follows:
Salad Station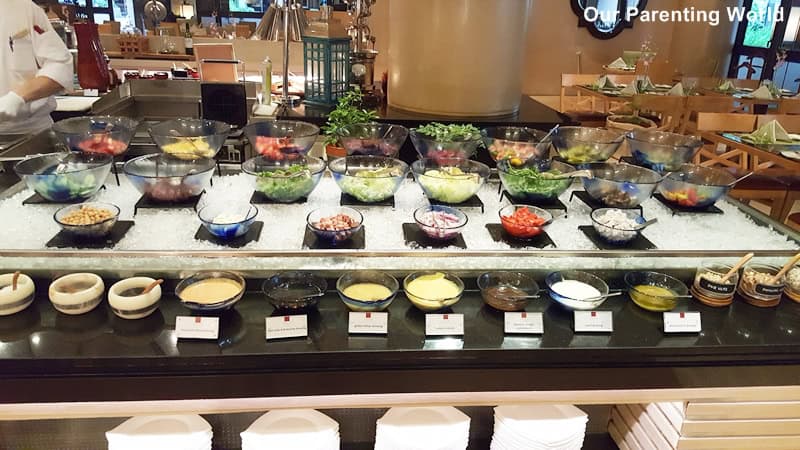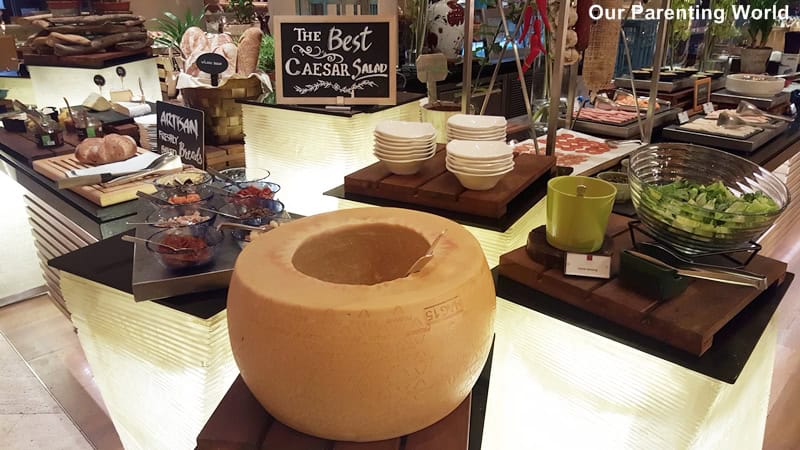 If you like salads, don't miss the salad station featuring one of the largest Caesar salad station with a Parmesan drum bowl for tossing. 
Crustacean Station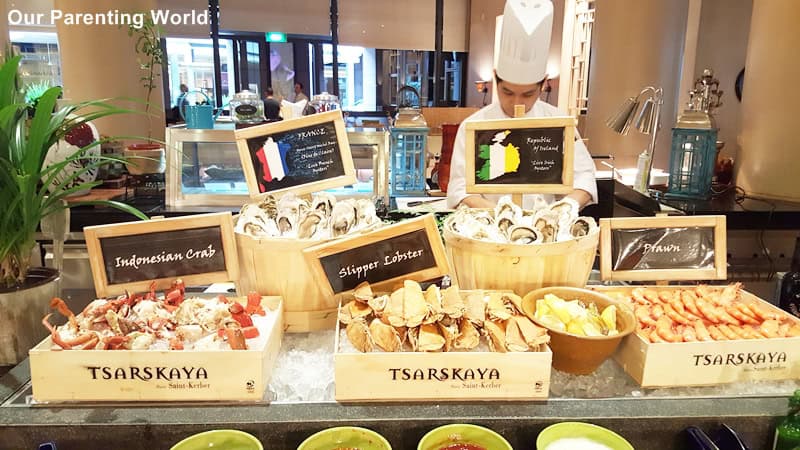 This is definitely one of the stations that is not to be missed especially if you are a seafood lover! Oscar's Signature Seafood Bar!
Savour Oscar's famous Oyster bar featuring freshly shucked oysters and an assortment of fresh seafood on ice like Indonesia Crab, Slipper Lobster and Prawns on the day of our visit. Look out for Boston Lobster (available for Sunday Brunch only). Most hotel buffets only provide one type of raw oysters but here at Oscar's, you can have two different types of oysters from different origins.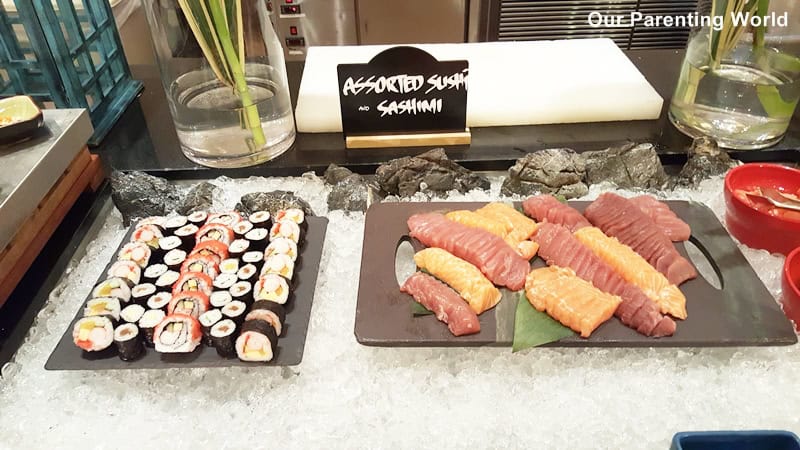 At the same station, you will be treated to an assortment of Sushi and fresh Sashimi. It is so hard to resist this mouth-watering station!
Carving Station and Meat section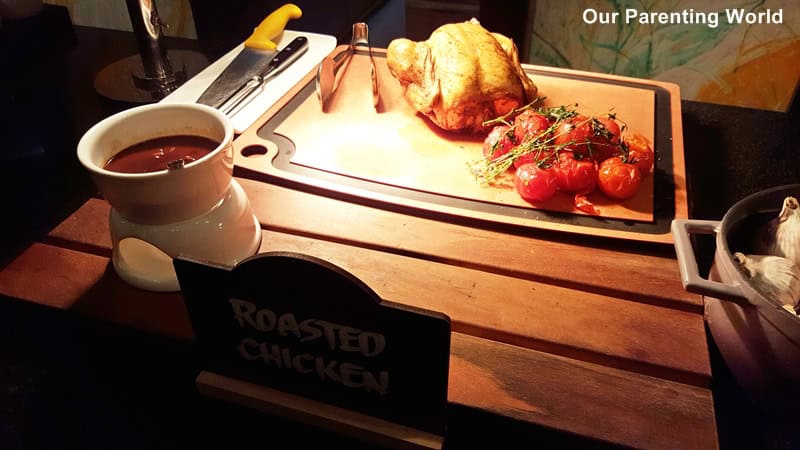 Diners can enjoy a daily variety of succulent meat like roasted chicken, roast beef, lamb, pork or fish. The meat will vary on the day of your visit. 
Live Station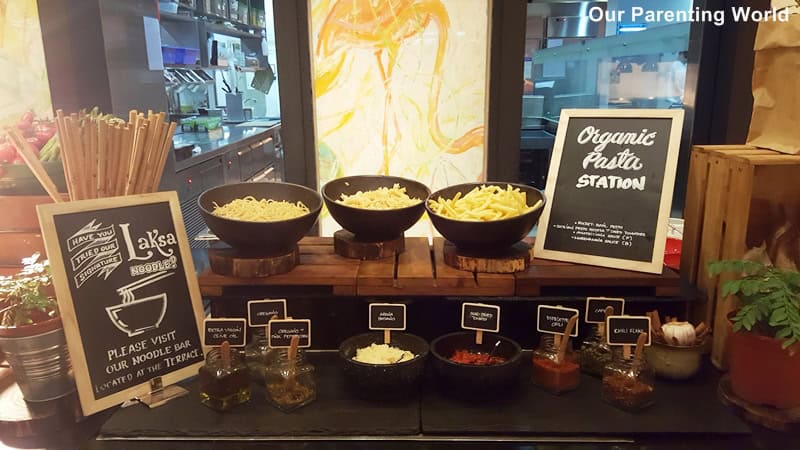 You must try out this live station, where you can enjoy a daily selection of one Asian and one Western dish cooked fresh on the spot!
International Station and Straits of Singapore Station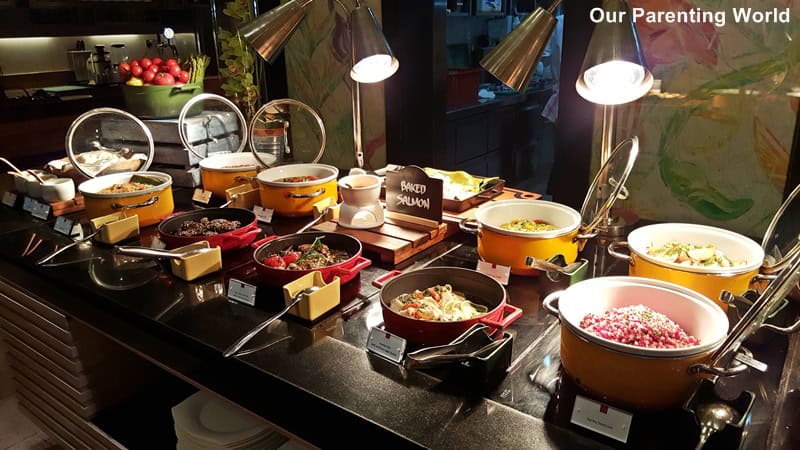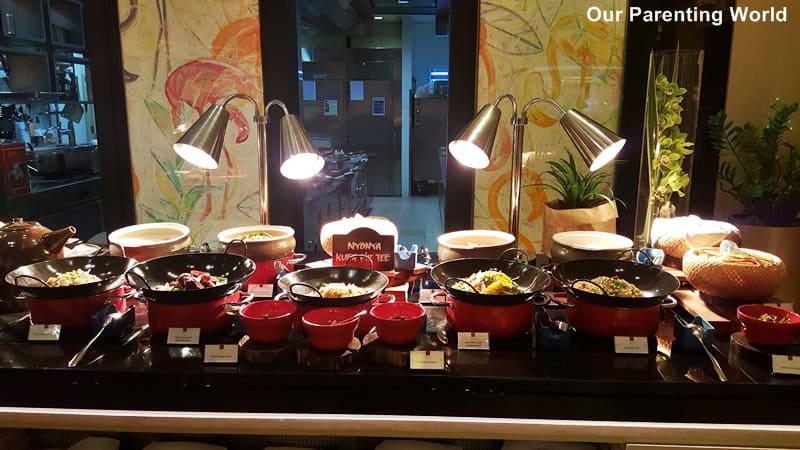 Diners can look forward to indulge in a great variety of international delights at International Station and local favourites at Straits of Singapore Station at its buffet spread.
International delights include dishes like Vietnamese style pork soft bone, Korean style barbeque chicken, Sous vide short rib with rosemary sauce, Indian cuisine like Briyani rice and local favourites like Wok-fried carrot cake, Nyonya kuen pie tee and more! There is no lack of your favourite cuisines at this sumptuous dinner buffet. 
Soup and Noodle Bar Station
This station is located at the outdoor dining area and you can enjoy a piping hot bowl of delicious noodles in tasty Asian broth with local favourites noodles soup like Prawn Noodle Soup, Fish Noodle Soup, Wanton Noodle Soup and Laksa, with a variety of noodles for you to choose from and condiments to complement. 
Dessert Corner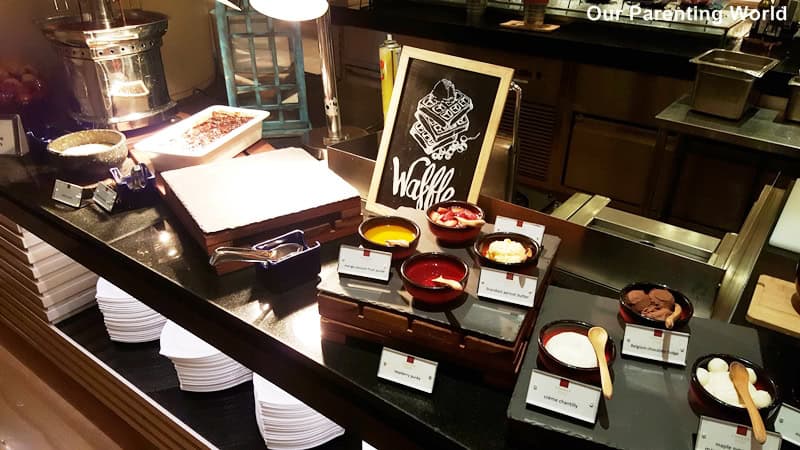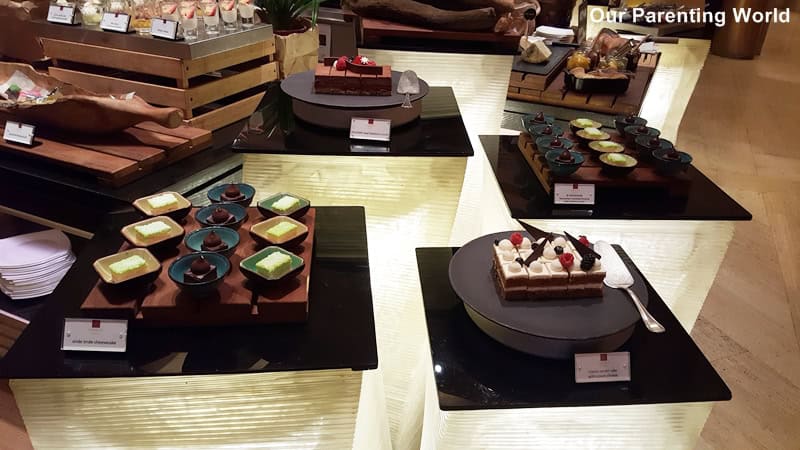 Who can resist desserts? We are certainly pleased to see the various tempting desserts which include a variety of cakes, pastries, nonya kuehs, ice creams and more! 
Highlights at the dessert corner include multi-tiered chocolate fountain with assorted sweets available for dipping and homemade waffles where you can top-up your waffles with ice cream and or an assortment of accompanying sauces and fruits like strawberries.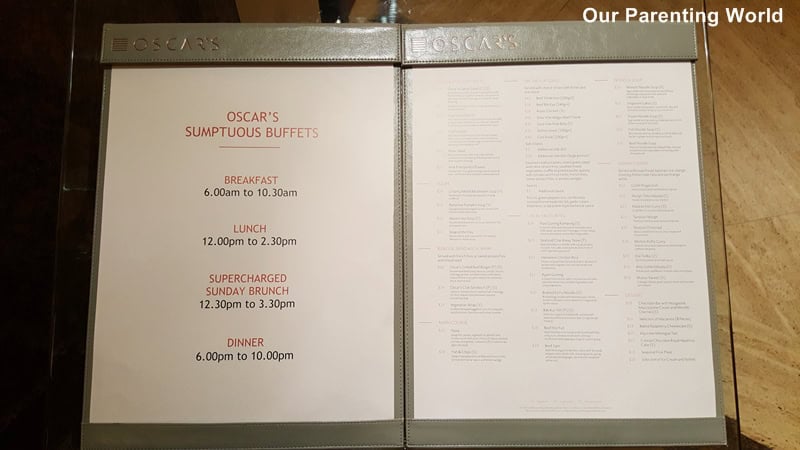 In addition to its dinner buffet, Oscar's offers all day dining from breakfast, lunch, dinner to supper.
Supercharged Sunday Brunch
Thinking of what to do on Sunday, visit Oscar's for its Supercharged Sunday Brunch, a culinary heaven for buffet buffs to enjoy deliciously decadent selections featuring highlights of premium roast London duck, suckling pig, and an outdoor charcoal BBQ serving up hot-off-the-grill lobsters and prime cuts of beef with homemade sauces, alongside free-flowing Laurent-Perrier Brut, NV Champagne and a craft Gin & Tonic Bar. Indeed, indulgence begins right here, just as the weekends. 
Wine aficionados can look forward to indulge in one of the largest wine offerings in town, with old and new world wines from a myriad of wine producing regions.
Our Parenting World's Top 5 reasons why you should visit Oscar's
1. The buffet spread has a lot of different varieties to cater for those who like to try a mixture of delicious and fabulous Asian and International cuisines all under one roof.
2. The restaurant exudes class and elegance. Unlike some mass market buffet restaurants, dining at Oscar's gives you a sense of elegance and fine dining in a beautifully decorated stylish restaurant.
3. It is children friendly. The dessert section especially the wide range of ice cream selections and freshly cooked waffles is a hot favourite among children.
4. The services is impeccable with friendly and attentive staff. They replenishes the food station very quickly and also clear your used plates fast.
5. It's amazing how Oscar's can put in so many food stations at one area so that you don't have to walk very far from one food station to another. You can get your food selection fairly easy within reach. 
Now you know where to go when you are cravings for buffets! Bring your family and friends to Oscar's to enjoy its delicious buffets and to have a jolly good time! 
Oscar's 
Conrad Centennial Singapore 
Level 1, Two Temasek Boulevard Singapore 038982
Opening Hours:
Daily :  6:00am to 11:00pm
(Last order at 10.30pm)
Buffet Breakfast : 6:00am to 10:30am
Buffet Lunch : 12:00pm to 2:30pm
Buffet Dinner : 6:00pm to 10:00pm
Sunday Brunch : 12:30pm to 3:30pm
Seating capacity of 203 for both indoors and alfresco (outdoors).
For more details or reservations, please call +65 6432 7481 or email [email protected]
To find out more, please click HERE