Ice Cream Lovers, now you can enjoy the latest King's Potong Signature Onde Onde, the all-time favourite taste of Asia that is inspired by the Peranakan community. 
Onde onde are petite glutinous rice balls that is filled with gula melaka and rolled in fresh grated coconut. This delightful combination melts into an explosive and delicious burst of flavours in the mouth.
King's Potong introduction of a cool twist to this classic Asian dessert is made of Coconut and Pandan flavoured ice confection with Gula Melaka flavoured filling and Grated Coconut that fans will love!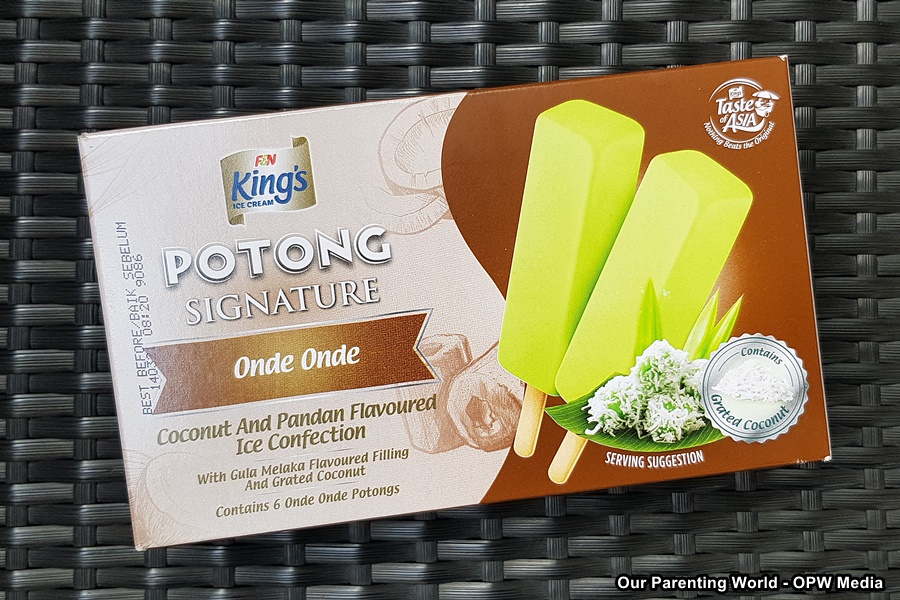 About King's Potong, it has served delicious 'Potong' frozen confection that is loved by many. It brings back fond memories of the good old days with Asian-inspired flavours. With the same trusted quality, King's Potong Signature range promises to delight the palate with quality 'potong' made from only fine quality ingredients. 
The new King's Potong Signature Onde Onde will be available in single serves at the Recommended Selling Price (RSP) of S$1.20, and in multipacks of six at the RSP of S$6.90, available at all leading supermarkets and hypermarkets. Don't miss it! 
For more information on F&N Creameries, please visit www.fnncreameries.com