ERA Realty Network, the largest real estate agency in Singapore is proud to announce the arrival of 24/7 Propwatch, its newest technology. ERA is the first real estate agency to launch this property watch, search and matches services to the public. 
Our Parenting World team attended the recent launch of ERA Realty Network 24/7 Property Watch Services at The Visionaire Sales Gallery @ Wellington Circle to find out more. If you would like to know how to maximise savings when purchasing or upgrading to an Executive Condominium, please read on.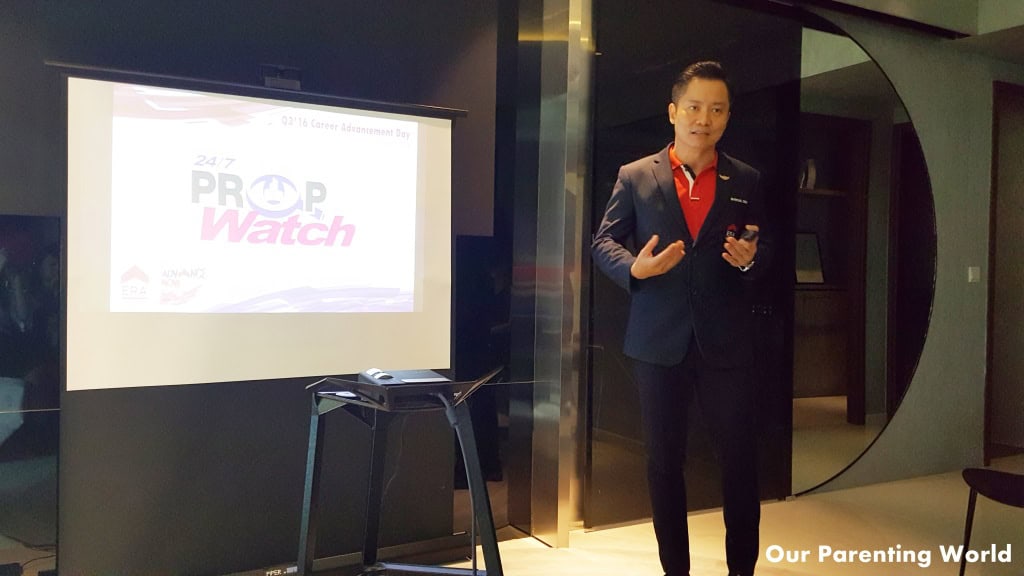 Marcus Chu, Chief Operating Officer of ERA Realty Network Pte Ltd, a prominent name in the real estate industry with 20 years experiences in real estate gave media a detailed demonstration of how to use Propwatch and how its latest technology feature will benefit users. 
The new 24/7 PropWatch allows users free access to real-time property-related information, enables users to receive notifications on recent industry-wide neighborhood property transactions, homes for sale/rent in their neighbourhood and numbers of potential buyers/tenants for their property. Users can submit specific searches and receive matches of properties in and beyond neighbourhoods.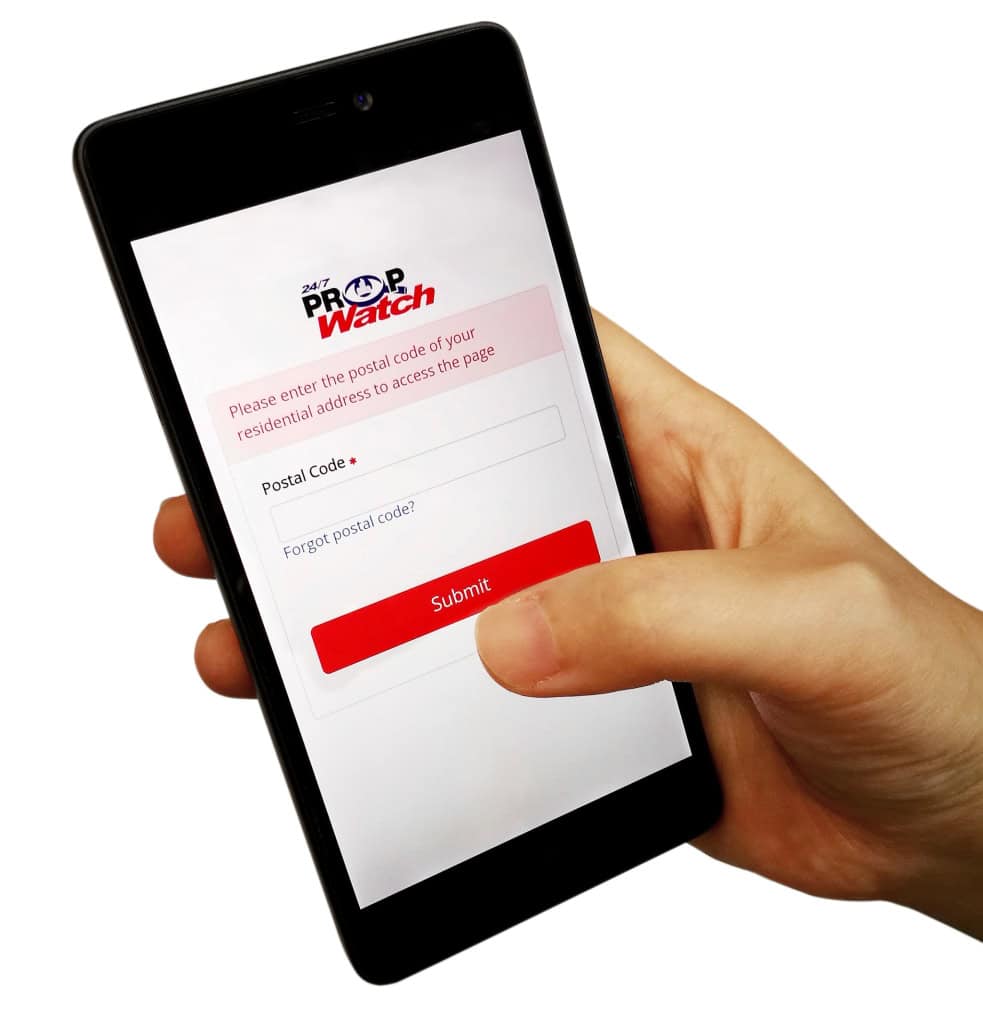 Image Credit: ERA Realty Network Pte Ltd
It is a one-stop property feature that allows users to:
Gather real-time information on recent property transactions, homes for sale/rent and new project launches in your neighbourhood

Submit specific searches and receive matches of properties in and beyond their neighbourhoods with ERA 24/7 PropSearch

Make any enquiries by asking questions and chat with the ERA teammates

Request for a formal valuation report for their properties issued by a private-licensed valuer

Utilise Property Calculator (Total Debt Servicing Ratio, Mortgage Servicing Ratio & Additional's Buyer Stamp Duty) to work out their credit limits
You can sign up for ERA 24/7 PropWatch here at www.era.com.sg. Simply click into "Sign Up for 24/7 PropWatch" link, and public will be directed to the "Find a Salesperson" page, which contains directions for registration. There, they can do a search on preferred salespersons using filters such as "particulars" and "specialities". By clicking on the selected agent's 24/7 PropWatch link, users will be subscribed to the service.
By registering to 24/7 PropWatch, users will receive updates via emails and they can also choose to monitor real-time information. They will receive notifications of:
Recent property transactions in their neighbourhoods

Homes for sale/rent in their neighbourhoods

New project launches in their neighbourhoods

Numbers of potential buyers/tenants for their properties

Auction and mortgage deals
Users, whether you are thinking of buying, selling, renting and or just wanting to find out more and receive updates on properties, you will find ERA's 24/7 Propwatch useful! What's more it is free and easy to use. You will be able to find the information that you need at your fingertips. 
This new feature is accessible to all members of the public free of charge via ERA's website – www.era.com.sg. 
ERA Realty Network Pte Ltd
Estate Agent License No. L3002382K
Mountbatten Square
229 Mountbatten Road #03-03
Singapore 398007
T: 6226 2000
F: 6220 0066
Website: www.era.com.sg
Facebook: www.facebook.com/ERASG 
How to maximise savings when purchasing or upgrading to an Executive Condominium?
In addition, we are pleased to share an article by ERA on how to maximise savings when purchasing or upgrading to an Executive Condominium? Read on to find out more: 
In Singapore, interest in purchasing an executive condominium (EC) has been burgeoning. Since the start of 2016, six out of 10 best-selling projects were ECs. Wandervale, the top seller in March, had about 50 per cent of its units sold during its launch weekend.
Increasingly, ECs are becoming a favourite amongst local buyers. However, individuals should not just follow the trend without first understanding the ins and outs of purchasing an EC.
Mr. Eugene Lim, Key Executive Officer of ERA Realty Network (ERA) shares his professional views and insights of buying an EC. Established since 1982, ERA has been serving the real estate needs of the thousands of sellers, buyers, landlords and tenants in Singapore and overseas. ERA is the largest real estate agency in Singapore and it handles the most number of residential project launches this year.
What is an EC?
An EC is a hybrid between public and private housing. It caters to the needs of the "sandwich" class — those whose household incomes exceed the ceiling for public housing but are not able to afford a private property. Developed and sold by private developers, ECs come with a full suite of condominium facilities and are generally comparable with private developments in terms of design and features.
Who can and should buy an EC?
As with public housing, EC applicants must either form a family nucleus or join up with other singles if they are at least 35 years old. They must also not exceed the household income ceiling of S$14,000. Only Singapore Citizen households (SC+SC or SC+SPR) are eligible to buy an EC unit.
Why you should buy an EC
While ECs offer the same amenities as those found in private condominiums, they are generally priced 20 per cent cheaper than comparable private condominiums. Buyers can enjoy similar lifestyle of a private condominium but at a much lower price tag.
Apart from that, buyers can typically expect to be able to reap resale prices similar to private condominiums from the subsequent resale of an EC unit — after the five-year minimum occupation period. Due to their lower initial purchase price, ECs may offer more headroom for capital appreciation over time as compared to a private condominium.
What you need to know about property financing
First and foremost, it is important to understand the payment stages in order to plan your financing. There are three stages of payments:
1. Five per cent option fee
2. Balance down payment
3. Progress payments
The option fee can be paid via cheque or cashier's order. The other payments can be made via these methods or with Central Provident Fund (CPF) savings as well.
Next is to find out the grants that are available to you. Buyers are entitled to a CPF Housing Grant of up to S$30,000. First-time home buyers can relish even more savings as there is no resale levy, which can come up to S$50,000. All in all, first-time buyers can save up to a total of S$80,000. Currently, resale levy is only applicable for projects launched after May 2015.
Unlike HDBs, the only financing option for ECs is bank loan. Individuals can utilise the free bank loan calculator by ERA to plan their financing. Utilising data such as real-time bank interest rates, loan amount, loan tenure, fixed or floating packages, the calculator can present at a glance the various bank loan options from all banks in Singapore. The calculator is available at http://www.era.com.sg/client/property-calculators/.
When is a good time to purchase an EC?
There is no right or wrong time for purchasing an EC but generally individuals purchase when:
1. They are buying their first properties and looking to get married. In their early 30s, these couples would have a combined monthly income of about S$10,000 and some savings. They are also exempted from paying the resale levy.
2. Upgrading: ECs also appeal to families with children who are looking to make the transition to private housing. They choose between an EC and a private property. In this scenario, ECs have a clear price advantage over condominiums.
Where are the EC hotspots?
The adage goes: Location, location, location. This is, without a doubt, one of the most important considerations when buying a property. Future plans set by the government will also have an effect on property values.
An upcoming residential hotspot is the northern region, comprising Sembawang, Woodlands and Yishun. The Urban Redevelopment Authority, in its 2014 Master Plan, outlined plans for the development of the Northern Region, with Woodlands Regional Centre as the marquee highlight. Currently in its gestation stage, Woodlands is envisioned to grow into Singapore's third regional centre, after Tampines and the Jurong Lake District. It will become a major employment hub and this is expected to have spillover effects on housing demand in the neighbouring towns of Yishun and Sembawang.
In addition, various infrastructure improvements have been introduced to improve connectivity. The North-South Corridor and Thomson-East Coast Line are two major projects that will reduce travelling time for commuters and drivers. This will further increase the appeal of housing estates in the north.
The northeast region is also a popular destination amongst EC buyers. In May, the best-selling ECs were all located in Punggol and Sengkang. Anchored by the Punggol Creative Cluster and Learning, Punggol is poised to be transformed into a space for innovative new industries, creating many employment opportunities in the process. Seletar Aerospace Park is another important development. Currently home to multinational companies such as Rolls Royce and Airbus Helicopters, it is envisioned to create up to 10,000 jobs when completed.
Another noteworthy area is Jurong. In Budget 2016, the Jurong Innovation District was unveiled. Scheduled to be completed by 2022, it aims to bring together students, researchers, innovators and businesses to create the industrial park of the future. The employment generated is expected to boost housing demand in the vicinity.