In celebration of Children's Day in October, Esplanade presented Octoburst! which gave special focus to the little ones with a festival that came with both free and ticketed performances. 
Our Parenting World, Gor Gor, has earlier taken part in one of the activities where he wrote a story and presented it, please click this link to read all about it. He was kindly invited by the organisers to take part in Octoburst! activities.  We chose to attend a 3D Art Workshop on My Family Portrait.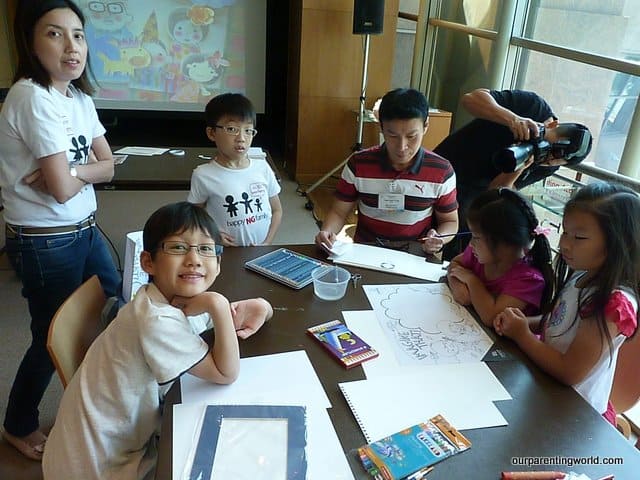 The instructor, Mr Lee Kow Fong aka Ah Guo guiding the parents and children on how to draw the portrait and making the characters came alive with 3D effects. 
Gor Gor was so excited and drawings has always been one of his favorite activities.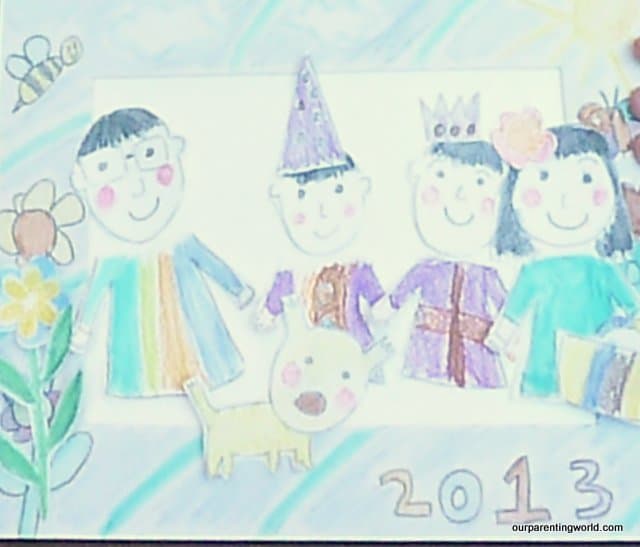 This was Gor Gor's portrait of us. 
More information about the workshop on My Family Portrait, a 3D Art Workshop by Lee Kow Fong aka Ah Guo
Spark your child's imagination as you put together a family portrait at this workshop. You won't need a fancy camera for this, all you need is to get creative! Draw, colour, cut and paste to see your family portrait come together bit by bit. This fun craft activity will help your child to express the characteristics of each family member through 3D art.
与孩子一同创造简单的3D艺术!发挥创意与想像力,通过绘画、彩色和剪贴,制造匠心独具的全家福!这有趣好玩的工作坊能让孩子通过艺术来展现家庭成员的独特之处。
Recommended for children aged 6 – 12
适合6 至 12 岁的儿童参与
Here we would like to thank the kind and lovely organisers and team of Esplanade for inviting us and we all had a good time!