Our Parenting World is pleased to introduce Eu Yan Sang's award-winning health essence packs in a powerful punch of protein and filled with essential TCM goodness for children's growth and wellness.
We were at Once Upon A Milkshake @ Maxwell Chambers to find out more of Eu Yan Sang's essence goodness known as "Power Up!".
This month is Gor Gor's exam period and he has been busily preparing for it. It will be good for him to take these essence to give him all the nutrients that he needs especially during this stressful exam period.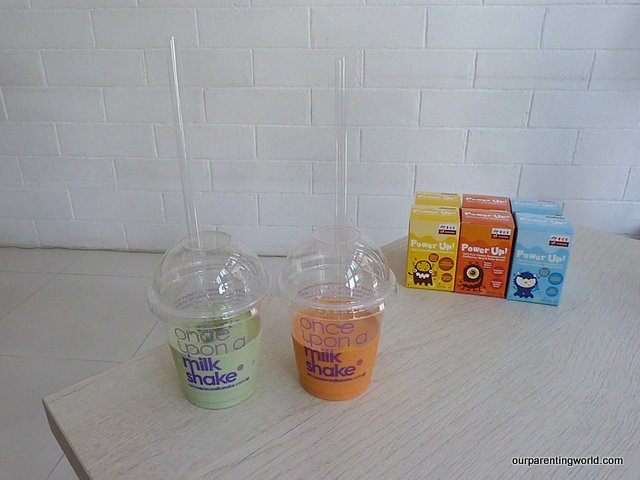 At Once Upon a Milk Shake, we get to try out their delicious milkshake filled with chicken essence goodness.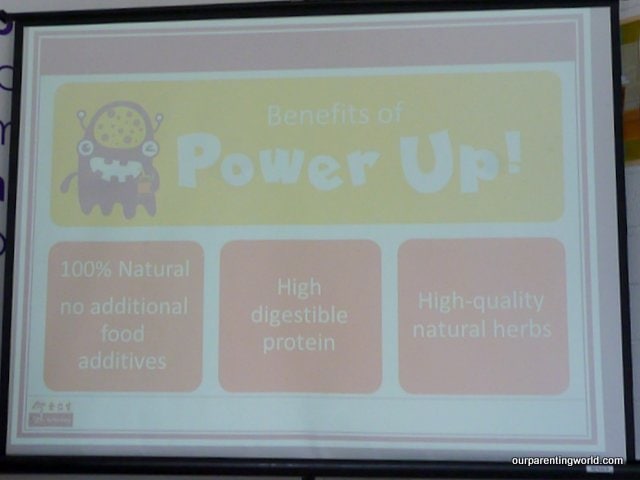 Benefits of Power Up!
Power Up! is safe for kids and is free of any stimulants or caffeine. Voted "Best in Natural Health Tonic 2014" by Parents World magazine, Power Up! stands out from competitors by being the first and only Essence of Chicken in the market formulated for kids that is caramel-free. It is also free of added flavouring or salt, preservatives, sugar, fat and cholesterol. 
Power Up! Essence of Chicken is made with natural herbs used in Traditional Chinese Medicine (TCM) which are blended with cutting-edge food technology to help kids' metabolism and growth and to prevent common problems such as loss of appetite and challenges feeding fussy eaters, lethargy and inability to focus in class.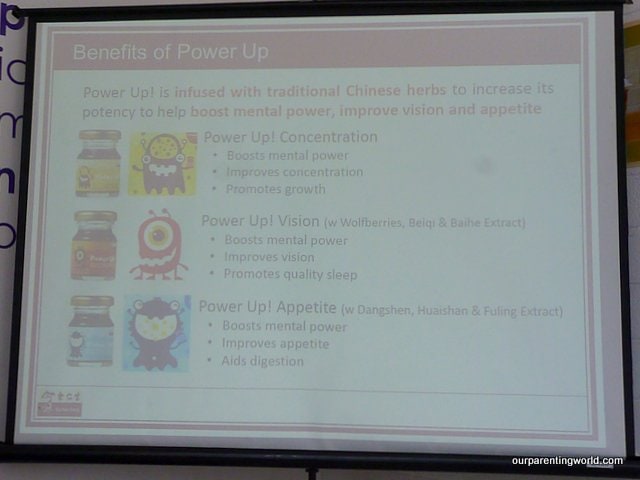 Power Up! 100% Pure Chicken Goodness series is made up of three variants, each with its own exciting flavour to entice the child's fickle palate:
Power Up! Concentration aims to boost mental power, improve concentration and promote growth.
Power Up! Vision is packed with the health benefits of Wolfberries, Beiqi and Baihe extract and gives the child improved vision, better sleep quality and stronger mental clarity.
Power Up! Appetite livens up the child's palate with Dangshen, Huaishan and Fuling extract and improves appetite, soothes digestion.
It is our pleasure meeting Corrinne Koh who is the General Manager of Marketing at Eu Yan Sang at the event. She gave us a very detailed insight of the goodness of Eu Yan Sang's Power Up! 100% Pure Chicken Goodness series.
Corrinne Koh said, "In recent years, we have seen consumers move away from Western medicine towards a more proactive, holistic and natural approach to health. This approach to health has always been a foundation for TCM and people are starting to realise its relevance again. Eu Yan Sang has been providing our customers with the highest quality herbs and natural supplements for over 100 years, and we see ourselves playing a significant role in helping parents make healthier eating choices for their children today."
She added, "The benefits of Power Up! are two-fold, namely convenience and the benefits of the best quality herbs. For children, the proteins in Power Up! are more readily absorbed and easily digestible than eating chicken. Additionally, parents are assured of the highest quality TCM herbs that are verified by Eu Yan Sang's herb fingerprinting process."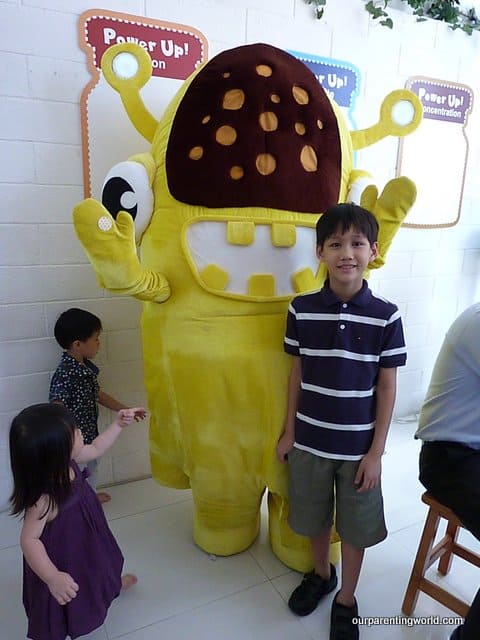 This is Eu Yan Sang's very popular mascot, Whizzy. When it appeared, the children were all so excited to see it!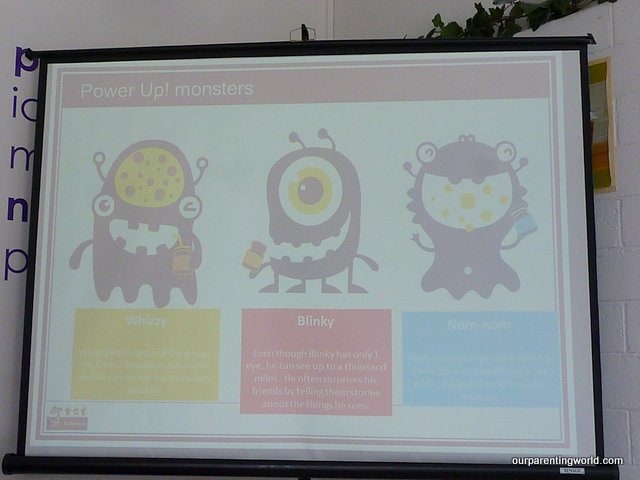 Whizzy, Blinky and Nom-nom are popular mascots for Eu Yan Sang's Power Up! 100% Pure Chicken Goodness series.
Additional Information: 
Power Up! is packed with high quality proteins made with 100% premium-grade Essence of Chicken and the finest ingredients used in Traditional Chinese Medicine (TCM) to help boost kids' appetite, improve eyesight and enhance sleep.
Apart from serving Power Up! straight from the bottle, parents can also cook flavourful dishes for kids using Power Up! such as those found on Eu Yan Sang's website on Food & Recipes.
How are parents assured of quality?
Every bottle of Power Up! Essence of Chicken is produced in Good Manufacturing Practices (GMP) certified manufacturing and distribution facilities that are HACCP, ISO 9001:2000 accredited and HALAL certified. Only fresh, wholesome chickens from Malaysian farms verified free from related viruses by the country's Department of Veterinary Services are used in Power Up! Essence of Chicken.  Every bottle of Power Up! is carefully packed, sealed and sterilised for safe consumption.
Power Up! is available at all Eu Yan Sang stores island wide and online at Eu Yan Sang's e-store.