Peach Blossoms, the well-known and highly acclaimed restaurant headed by celebrated Chef Francis Chong and Executive Chef of Marina Mandarin Chef Tony Khoo that served authentic Cantonese cuisine has come up with exciting NEW Cantonese ala carte menu that diners can look forward to!
Our Parenting World team is pleased to highlight some of the new dishes from the New A La Carte Menu: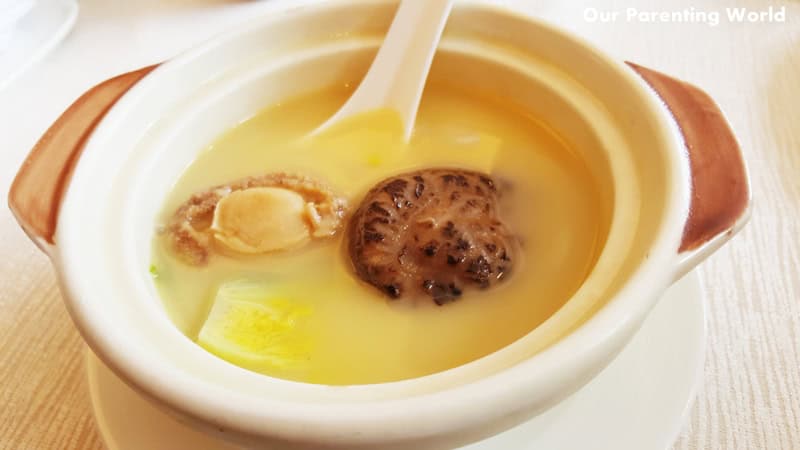 Double-boiled Chicken Bouillon with Baby Abalone and Flower Mushroom 
浓汤花菇炖鲍鱼仔
We absolutely enjoyed this rich, creamy and nourishing soup that is packed full of flavours from double boiling with top grade ingredients and served with tender baby abalone and chewy large flower mushroom.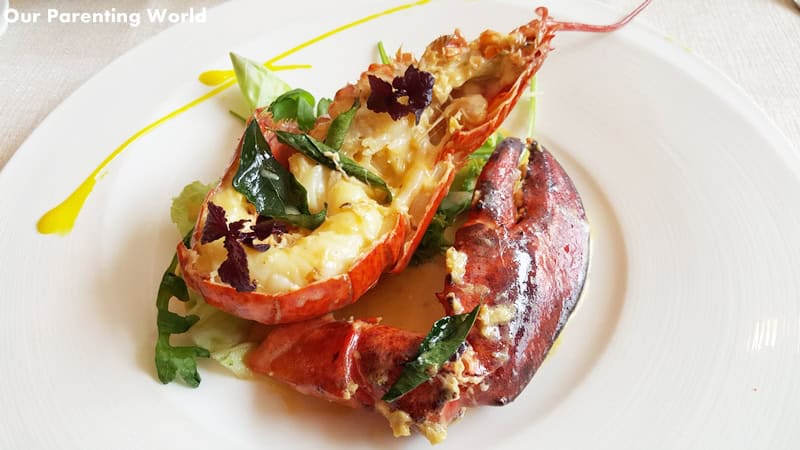 Baked Lobster with Creamy Custard Sauce 
奶皇焗龙虾
This baked lobster is such a delight! The meat is very fresh coated generously with savoury creamy custard sauce which is so good. You can choose to deshell the lobster's claws with the plastic gloves provided or do it with your bare hands which we recommended, you can enjoy licking the savoury sauce off your fingers. 
Braised Lamb Ribs with Bean Curd Stick in "Traditional" Style
古法支竹羊排煲
This braised lamb ribs are so delicious and juicy! It has been braised well for hours in rich and flavourful sauce till the meat has absorbed all the flavours. The meat is so soft that it practically fell off the bone easily when we took the bite. The bean curb stick is chewy and tasty after having absorbed all the essence from the savoury sauce.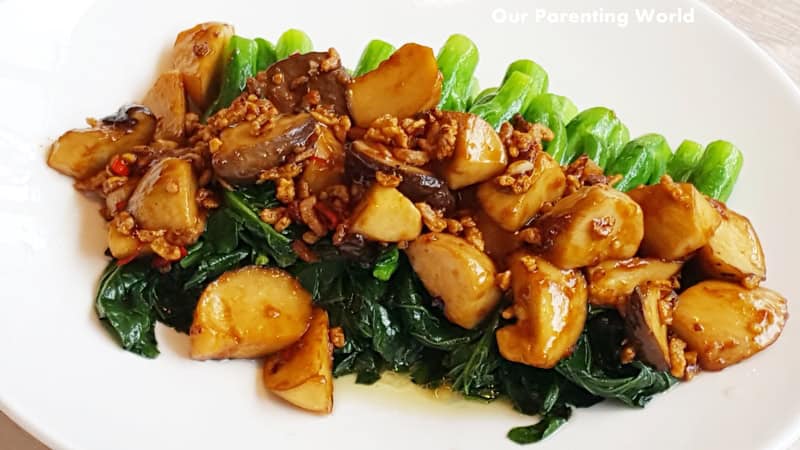 Stir-fried "Hong Kong" Kai Lan with King Oyster Mushrooms, Dried Shrimp and Chili Padi
子椒虾米鸡腿菇炒香港芥兰
This is no ordinary vegetables dish and it is so tasty that all of us enjoyed it so much! The vegetables have been deliciously stir fry with chewy King Oyster Mushrooms and flavoured with Dried Shrimp and Chili Padi that added the fragrant and robust taste to the dish. Simply delicious!
Wok-fried "Yuan Yang" Broad Rice Noodles with Lala Clams
酥炸鸳鸯啦啦河粉
This savoury noodles are so slurpy good with sufficient wok hei fragrance comes with lots of fresh Lala clams.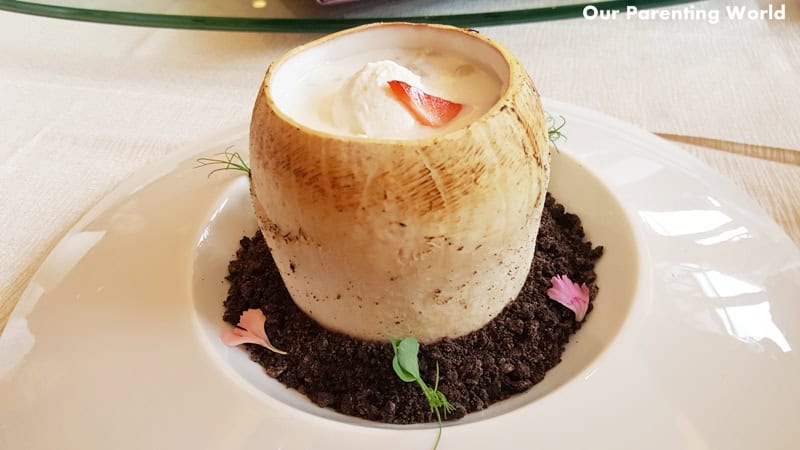 Chilled Almond Cream with Hashima served in Coconut
杏汁雪蛤椰子盅
This delightful dessert is good for enhancing one's complexion and nourishing the lungs as it contained Hashima. What a pleasant way to end a hearty and satisfying meal! 
Visit Peach Blossoms at Marina Mandarin Singapore and indulge in its NEW Cantonese cuisine menu at Peach Blossoms today! 
Peach Blossoms 
Marina Mandarin Singapore 
Level 5, 6 Raffles Boulevard Marina Square, Singapore 039594
Operating Hours:
Monday – Friday
Lunch: 12.00pm – 3.00pm
Weekend Lunch (Saturday, Sunday & Public Holidays)
11.00am – 3.00pm
Daily
Dinner: 6.30pm – 10.30pm
Reservations: (65) 6845 1118
Email: [email protected]
Please click HERE for more information.