Our Parenting World has earlier shared on Growing with Netflix: A Parent's Guide on the series of exciting list of shows that are perfect for co-viewing and parent-child interaction now streaming at Netflix including the show, Word Party!
About the show, Word Party, kids will be exposed to new vocabulary and introduced to skills and concepts such as sharings, feelings and creativity. Parents can also leverage digital play through the post play videos that appear at the end of each episode to continue engaging and interacting with their kids. 
Our Parenting World is excited to be able to interview Alex Rockwell, Series Creator of Word Party on Netflix. Alex has started out in the 80s working as Jim Henson's creative assistant, has multiple Muppet titles under her belt and produced respected preschool shows like Bear in the Big Blue House. Read on to find out more about Alex Rockwell and Word Party.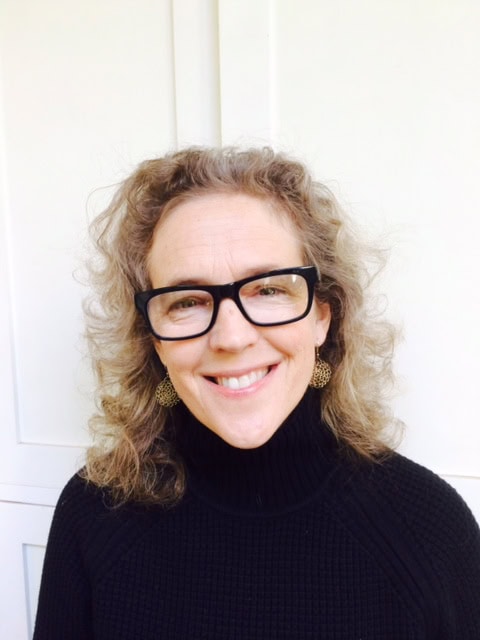 1. Can you share with us more about Word Party that is showing on Netflix, the concept behind creating Word Party and where do you get your ideas and inspirations from?
I am a mother of four children, and I often get inspiration from watching them play. When my youngest was two years old, I noticed that she loved to play 'mom' to her dolls and care for them and 'teach' them skills. So the idea for Word Party was simple – the audience, or 'Big Kids' as they babies call them, get to take care of four baby animals and teach them the very skills that they are in the process of mastering themselves, most importantly words and language. Young children, just like adults, love to be in the know. This show gives them that opportunity along with the feeling of competency that comes along with it.
In addition to the caretaking angle, I wanted to create a very interactive experience for young children. As a parent, I prefer TV shows that engage my kids in an active rather than passive way. With Word Party, the audience has an important job. They are responsible for the care and education of the babies, so they must sit up and engage with the content. Most of all, I really wanted our viewers to feel that they are in relationship with our four baby animals because for young children, learning happens best when in relationship.
2. What are the joys and challenges that you faced when creating Word Party?
Creating Word Party was actually a very joyful experience. Working with Jim Henson Productions is always a delight because everyone involved is working towards the same goal – to create quality programming that showcases great characters. The show is produced on the Henson Digital Puppetry system which means Henson puppeteers are puppeteering the face and body of each character in real time. This technology allows for lots of improvising and playful invention in the moment as we all work to create authentic, entertaining characters that feel real to our audience. This process of creative give and take with the puppeteers on the set is incredibly fun and joyful.
In terms of challenges, there are the usual challenges of production – getting everything done on time and on budget. It was also challenging to sell a show that is targeted to the youngest television audience because most broadcasters want shows that appeal to wider age span. I feel, however, that the younger kids get lost in this equation. They end up watching programming that is more suited to their older siblings. I wanted to try and create a show that is specifically designed for the littlest kids, that meets them where they are right now, and teaches them words that they need to know. Netflix values targeted programming, and has a brilliant delivery system for it, so they were the perfect partner for us.
3. We understand that Word Party is useful and beneficial for parents, especially parents who are both working, to engage with their kids during playtime. Can you share with us how, and why Word Party will help and work in modern day parenting?
Since I am a working mother of four, I am always thinking about this question. Parenting today in this frenetic world is challenging, and television should be a tool for parents first and foremost. Word Party is designed to teach young children vocabulary words, which it turns out is extremely important. Scientists at the University of Chicago and the Center for Infant Studies at Stanford University have identified a 'vocab gap' between young children of different socio-economic groups that is very detrimental to their educational growth. Learning vocabulary is fundamental to language learning, so our series is meant to support busy parents and their young kids in this vital endeavor.
4. How does Word Party focus on a child's psyche and the need to learn new words?
Children at this age (2 to 4 years old) are hardwired to learn words and acquire language skills. And it turns out that young children learn best when they are in relationship – usually with their parents. We designed Word Party with this in mind, working hard to create characters that feel real and appear to exist in the same time and space as the audience. We added interactivity, talking to camera, emotional engagement and more to deliver on the feeling that the audience is in relationship with these babies, a feeling which we hope facilitates the vocab learning and enhances the viewing experience. Additionally, we made the audience the teachers, rather than the students, in order to give them a sense of mastery and pride.
In addition to teaching words, we also wanted to model a general love of words and language – our four babies get very excited when they learn new words! And in our stories, learning words is often part of the solution to a practical or emotional problem, so the subtle message is that words are tools that help you find your voice and navigate a complicated world.
5. How does the element of digital play being introduced in the show help to further enhance a child's learning? 
Netflix's addition of digital play into the viewing experience is an extremely additive one. On a tablet or computer, the viewer can opt to 'play' rather then just view the word-learning portion of the show. The play represents true interactivity, which increases the educational value and entertainment experience.
6. Lastly, what would you like to say to audience who are looking forward to catch Word Party? Are there any other interesting things that you would like to share with us about the show? 
Mostly I just hope that the audience engages with our four baby characters, and finds them funny, quirky, and authentic. We worked hard to give the babies very different personalities, and I hope the audience relates to each baby and even picks a favorite!
I also hope the audience enjoys the music in the show. Our songs are all designed to be sing-along, dance-along experiences; we repeat the songs and dances so that viewers can learn the lyrics and dance steps as they go, putting the 'active' in interactive television.
Lastly, in Word Party, we wanted our babies to experience big emotions in a relatable way because young children are very interested in emotions. At this age, they are actively learning how to regulate their own strong feelings, which can be very challenging for them. One of our goals with Word Party was to model empathy and emotional regulation for our audience, extremely important 21st century skills. The babies need and care about YOU, and you teach and care about them – this connection is at the heart of the series, and I hope our young viewers feel that connection and most importantly, enjoy it!
Thank you Alex Rockwell for taking our interview and our kids enjoyed watching Word Party on Netflix! 
Word Party is a vocabulary building show from The Jim Henson Company that follows four adorable baby animals as they sing, dance and play. The show invites youngest viewers to help teach the baby animals new words, practice these new words themselves, and celebrate these achievements with a "Word Party!" Word Party is produced using the groundbreaking Henson Digital Puppetry Studio, a proprietary technology from Jim Henson's Creature Shop that allows puppeteers to perform digitally animated characters in real time, enabling the animation to be more lifelike and spontaneous.
Build your child's language ability:
Word Party
Now Streaming
Watch Trailer | Watch on Netflix
Suitable for:  Ages 2 – 4