With the pressing concern from Covid-19 outbreak, we are all looking for safe and effective products that will clean and protect us from harmful viruses. Sureclean products are among the first internationally to be tested effective and able to kill 99.99% of germs, bacteria and viruses.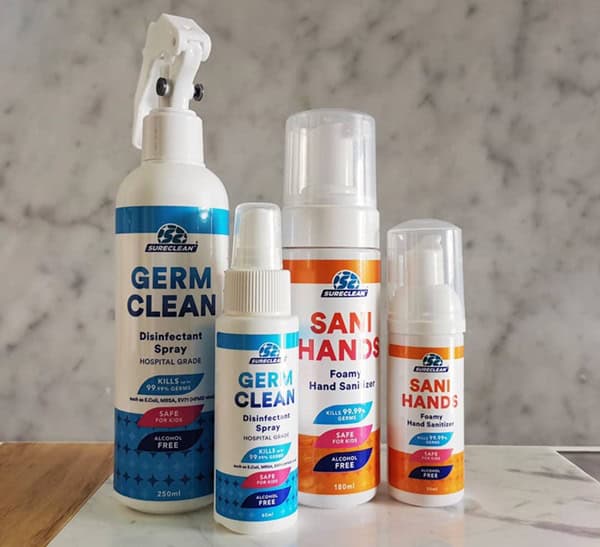 Image Credit to Sureclean
Sureclean's sanitizer known as SANIHANDS has been tested to be effective against all enveloped viruses. Its proprietary solution from Sureclean effectively protects hands against harmful bacteria and viruses for up to 3 continuous hours with a single use and eliminating up to 99.99% disease-causing germs. SANIHANDS is a child-friendly, foamy hand sanitizer which is alcohol-free and gentle to the skin. It leaves hands feeling softer and smelling nice after each use.
The SANIHANDS foamy sanitizer is available in 50ML packaging at S$38.70 per bundle of 3, and in 180ML packaging at $68.70 per bundle of 3.
Another product of Sureclean is GERMCLEAN, a surface disinfectant uses ionic silver as an active ingredient to protect surfaces for up to 30 days against 99.99% germs, bacteria, and viruses upon a single application. It is also a perfect solution for parents who are concerned about Hand Foot Mouth Disease (HFMD), as GERMCLEAN is tested to be effective against Enterovirus 71 (EV71) which causes HFMD. The GERMCLEAN surface disinfectant is available in 60ML packaging at S$38.70 per bundle of 3, and in 250ML packaging at $68.70 per bundle of 3.
Sureclean has been Singapore's trusted brand since 2013, protecting children and families from diseases such as MERS, COV2, SARS-CoV-2, HFMD and other viruses. Managing Director Alvin Tan wanted to create a product that was alcohol free, highly effective against bacteria and viruses, yet gentle on the hands and nose.
Exclusive Interview with Alvin Tan, Managing Director of Sureclean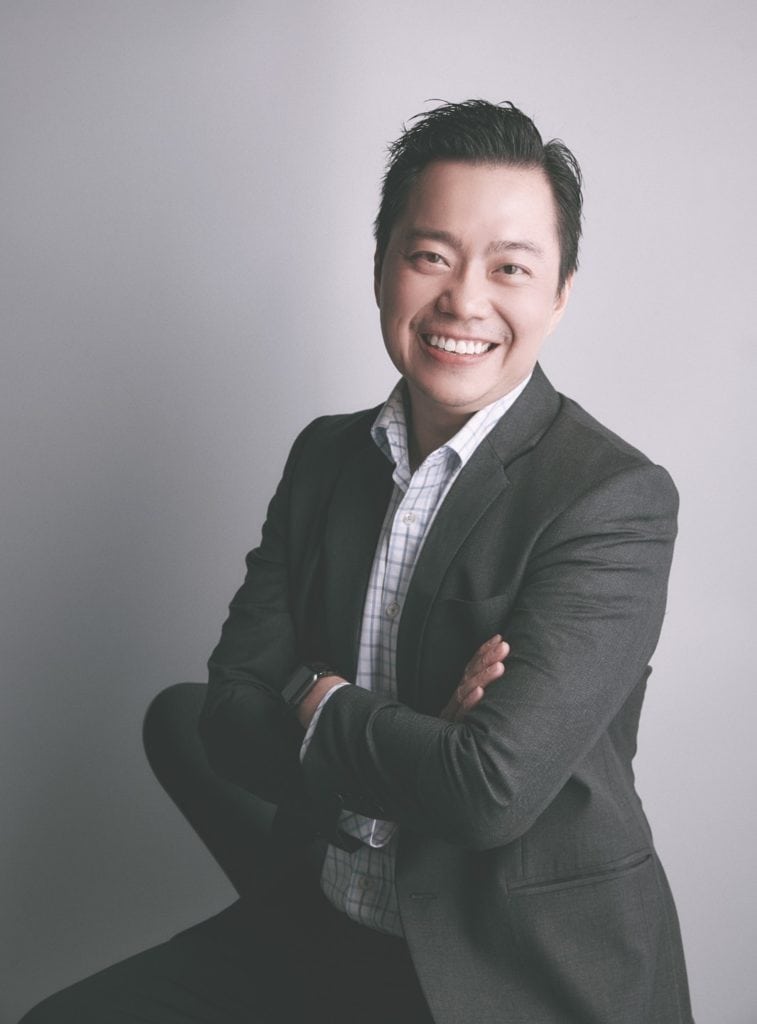 Our Parenting World – OPW Media team is pleased to be able to interview Alvin Tan (AT) where he shared more about his company Sureclean and its products. 
1. Please share with us more about your background? What makes you decide to become an entrepreneur?
AT: Coming from a humble household, I grew up in a single parent family. So I worked very hard for my education, part-timing in an advanced diploma during my National Service days, and also working part time while completing my Bachelor's degree in Information Systems. I've worked in Hewlett Packard and other SMEs, to help them setup IT infrastructures: Firewall, LAN and more.
Back in the days everybody would graduate with a degree and settle for an entry job. For me it was IT. But I have always had a yearning of starting my own business, being my own boss and not working for somebody else.
2. What inspired you to set up Sureclean and how did you start up your business?
AT: The idea of starting a business in disinfection chance upon me. We, as in me and my family, had this brilliant idea of toilet seat sanitizers. This sparked my interest in adding value to my customers in the area of hygiene. The original product did not take off, but we quickly came up with a second product.
Our second product is an alcohol free & child friendly keyboard disinfectant which uses a silver ion technology. We were discovered by a childcare centre, and they really liked our product. It was from there that I realised where we could focus in. We then went on to producing a wider range of products to cater to them.
Since then, I've pivoted into providing child friendly disinfection solutions for preschools and have been doing it ever since. Now we're supplying our products and services to about 60% of the childcares in Singapore. Today, we have also expanded to other industries such as offices, gyms, clinics, and many more.
3. What are the challenges you faced when setting up Sureclean and how did you overcome them?
AT: 1) Manpower
• I started my home-based office single-handedly and spent 18 to 20 hours working every day to manage everything on my own from sales and marketing, to delivery, administration, and accounting.
• It took a toll on me, so I had to get help, but getting and retaining the right people was also a challenge, I had to go through rounds of interviews to do so.
• I finally got some help by hiring a staff to handle my administrative tasks and accounting remotely, and from there, our team grew.
2) Sales
• It was tough to get the momentum of sales, as my cashflow was limited it was important to get sustainable sales to continue.
• When we first started out, not many people knew about us and it wasn't easy to convince them to use our products and services. Even though we had, to us, great products and were placing it in supermarkets, the business wasn't doing well as the brand is new in the market & unheard of by many.
• Fortunately for us, word got around from satisfied customers and we were able to expand our customer base. We also had to do quite a lot to educate our customers on the importance of proper hygiene practices and effective disinfection products in order for us to get their buy-in.
4. Can you tell us more about your product, SANIHANDS and what's so unique about this product?
AT: Sanihands is a unique hand sanitizer and its alcohol free so it's suitable for use with more people. It's core ingredient is benzalkonium chloride which is an ingredient that the government has listed to be effective against the listed range of viruses. We also did many reputable tests and it is tested effective against 99.99% germs bacteria and viruses. Since it is non-alcohol, it is suitable for children and sensitive skin as it is non-irritational, it also in fact leaves your hands soft and nice-smelling after usage.
We also have a product Germclean which is a surface disinfectant. Germclean has a unique active ingredient which is silver ion, and silver has historically been widely known to have natural anti-microbial properties. It is also safer compared to many other harsh active ingredients out there. It is also tested to have a residual surface protection of up to 30 days. This is especially helpful because germs can live on a surface for many days.
5. How do you differentiate your products from other disinfecting and sanitizing products in the market?
AT: For Sureclean, we have been a reputable product and service provider for the past 7 years, way before the current pandemic. There are many reasons why we are trusted, and personally I feel that expertise and excellence are two important factors. Because we have experience, we can recommend the most suitable solution to our customers.
Also, we have sent our products for tests in reputable laboratories to prove their effectiveness against different germs, bacteria and viruses. We want our customers to have the peace of mind, knowing that our products are effective in protecting them against harmful bacteria and viruses.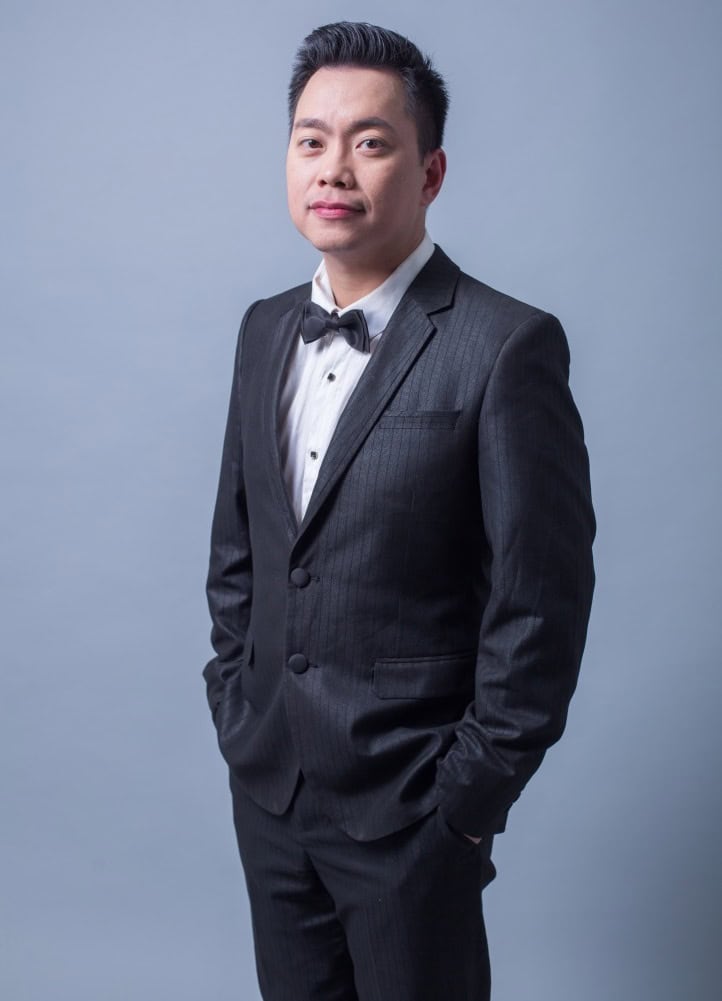 The above images credit to Alvin Tan, Sureclean
6. What's your advice for those who want to start their own business? What preparation work and mindset do they need to have?
AT: 1. Mindset:
Firstly, the most important thing to know about starting a business is to have the right mindset, you have to have grit to persevere through the ups and downs. There will be a lot of challenges and obstacles along the way that will make you want to quit, so having grit and perseverance will help you overcome that.
2. Passion:
Secondly, passion for the business, be it the industry, product or technology, as a business is a long journey, it is not a month or two thing, it can build up over years or even decades. If you don't have the passion for it, you will eventually prematurely give up.
What you can do before starting a business:
Firstly, it's important to do your research and homework, be sure that the industry is what you want to venture into and is big enough for you to grow there. Know what you need to prepare to start and sustain the business.
Secondly, find a mentor, someone who has been there and gone through everything that you might face and can guide you through the whole process, this gives you a "shortcut" to meet your goals, as they will be able to guide you to overcome challenges and you will be more prepared to face what comes your way. Finding a good mentor is paramount to the success of the business.
7. Any tips on how one can be a successful entrepreneur and succeed in the competitive market?
AT: Quoting Steve Jobs "You can't connect the dots looking forward; you can only connect them looking backward. So you have to trust that the dots will somehow connect in your future. You have to trust in something — your gut, destiny, life, karma, whatever. Always have faith and confidence to believe that everything will work out in the end with grit and perseverance.
Simply to "Never give up, never surrender"
8. How do you create and increase your brand awareness and promote your products to the market?
AT: Every business is different, with my business, we have a couple of ways to reach out to our customers. We mainly do it through social media, digital marketing and PR, to promote all our offerings.
Other than our social media platforms, we also engage influencers to try out our products and services and give honest opinions and approach media through press releases and announcements.
9. Can you share some success stories of how your products have helped your clients?
AT: Sureclean has been in the industry for almost 10 years, most of our customers are childcares, and we have helped numerous childcare to keep viruses at bay, after using our protocols and services, it has helped to keep kids and staff safe, and avoid falling sick.
We have also helped numerous residential homes keep their homes clean and hygienic, giving them the peace of mind that the place that they live in is safe. Home is supposed to be the place where all of us should feel secured and relaxed, it will be a pity if they are worried about harmful bacteria and viruses at home, which will be the case without proper care and disinfection. Homes with young children will feel the benefits even more.
Some special ones, we have helped 1-2 customers to clean up and disinfect the entire house and they were able to sell the house.
10. Lastly, what do you see for your business in the next 5 years and does it include any plans for expansion?
AT: Yes definitely, we have a lot of plans for the next 5 years. The primary plan has always been to expand overseas via distributing and franchising and we're focusing to expand to more countries. We're also enhancing our technological capabilities by investing in more advanced equipment and even in robotics. This is in line with the government initiatives to build in house capabilities to enhance their capabilities to help businesses become more sustainable in the difficult times moving forward. 
Thank you Alvin Tan for taking our interview!
More about Sureclean
Founded in 2013, Sureclean™ Pte Ltd is the trusted brand and leading hygiene supplier for over 50% of Singapore's local childcare industry protecting children and families from diseases such as MERS, SARS Surrogate, HFMD, and other viruses. The company's innovative propriety disinfectants and sanitizers are tested 100% child-safe and proven effective against Hospital Acquired Infections (HAI) in Singapore General Hospital (SGH).
Recognized as a Top 500 Promising brand, Sureclean has also expanded via its franchise model to Thailand and Hong Kong. MD Mr. Alvin Tan has been awarded Promising SME 500 Top Business Luminary award and the Spirit of Enterprise Accolade.
To find out more, please visit the following links: 
Website : https://sureclean.com.sg
Facebook : https://www.facebook.com/surecleanpro/
Instagram: https://www.instagram.com/surecleansg/