Exclusive Interview with Anna Salaman, Creative and Executive Director of Playeum, Children's Centre for Creativity 
Playeum, Asia's first dedicated creative space for children, has recently launched the latest exhibition "A World Full of Stories", featuring hands-on, interactive and fun installations being brought to life through role play, storytelling, puppetry and more.
Our Parenting World Team has always enjoyed our visits to Playeum and are excited about its latest exhibition on "A World Full of Stories" and we are honoured to interview Anna Salaman (AS), Creative and Executive Director of Playeum, Children's Centre for Creativity to find out more.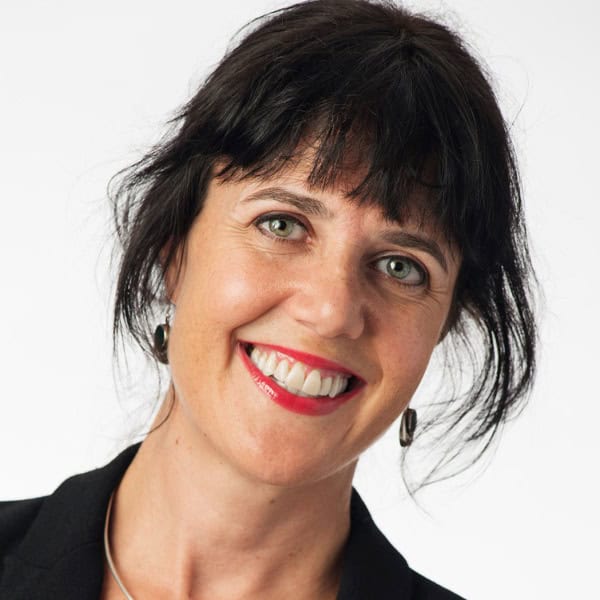 1. Please share with us about your role as the Creative and Executive Director of Playeum?
AS: As the Creative Director behind "A World Full of Stories", I lead the ideation and conceptualisation behind each installation. Together with the team here at Playeum, we work closely with local and international artists and organisations to carefully design activities that encourage open-ended, exploratory learning and play.
My role as Executive Director also involves working closely with various leading academicians and in particular, Dr. Barbara Pitschitelli (Australian Medal of Honour), a leading Arts & Education Advisor, to better understand children's engagement in authentic play experience. Here at Playeum, we believe in the pedagogy of activities being play-based, child-centered and collaborative. We use this approach to create meaningful environments and carefully considered provocations to nurture and ignite children's ideas and activities.
2. Can you tell us more about the new hands-on exhibition at Playeum on "A World Full of Stories"?
AS: "A World Full of Stories" is Playeum's third, hands-on exhibition for children aged 1-12, running until the end of April 2017. Designed to encourage young minds to feed their creative imagination through role play, story-making, illustration, writing, drama and puppetry, the exhibition features nine unique installations which celebrate the fundamentals of speech, language, drama and creative thinking within children.
From 'being at sea' on a story raft, to creating one-of-a-kind hand, finger and spoon puppets in the play making space, to being captivated by some of Singapore's finest storytellers in a specially commissioned film showing in a magical space surrounded by glowing story icons, "A World Full of Stories" has something fun for everyone – children love the Story Raft installation in particular!
3. Our Parenting World team loves to visit Playeum's hands-on exhibitions and each time, we are amazed with the creativities and thoughts that have been put up by Playeum's team. How did you and your team come up with the ideas and what are the challenges and joys that you have experienced when putting up the latest hands-on exhibition?
AS: We really wanted to create something unique with this hands-on exhibition. One of our influences comes from the culture of storytelling which has now become very popular in Singaporean schools, at local libraries and in galleries. Some of Singapore's most engaging and enchanting storytellers are featured in our 'A Film Full of Stories' installation. Much of the inspiration and qualification for our ideas comes from some of our most trusted advisors – children themselves. Over the course of 16 weeks, we conducted a series of focus groups and exhibition previews with children to see what worked best and what needed to be tweaked for "A World Full of Stories".
I think one of the biggest challenges with this hands-on exhibition was making it stand out from the rest, and we did this by ensuring that we were giving children the opportunity to become active story creators themselves, and not just passive listeners.
The most rewarding and frequent feedback we receive from children interacting with
"A World Full of Stories" is hearing a child tell his/her parent that they do not want to leave because they are simply having so much fun! We have also had teachers telling us that they now view certain students in a new and positive way, having previously seen them as disengaged. This for us is a hugely satisfying result.
4. What are some of the key takeaways that you would like parents and children to bring back with them after visiting "A World Full of Stories"?
AS: No matter where you are or what materials you have on hand, children can always create something special with their imagination. Studies reveal that creative and spontaneous play helps in the development of a child's cognitive, social and academic abilities. "A World Full of Stories" offers something beyond classroom enrichment – it helps spur creative expression and a unique sense of individuality amongst Singaporean children.
5. Lastly, do you have anything to add on and share with our readers about Playeum and "A World Full of Stories"?
AS: For families and children who can't get enough of "A World Full of Stories", we also have an impressive line-up of creative workshops, holiday camps, live storytelling, artist interventions and more during the school holidays.
Our additional holiday programmes and activities will be held over the course of November, December and January. My recommended activities include Stories from Scratch on Sunday 18 December. This presents a great combination of coding and creative, hands-on activity, involving the parent and child working together as a team. Should parents be keen to learn more about the schedules, they can visit the website here: http://www.playeum.com/programmes-events 
Thank you for taking our interview! 

"A World Full of Stories" will run from 15 November 2016 – 30 April 2017.
Location: Children's Centre for Creativity, Blk 47, #01-23 Gillman Barracks, Singapore 109444
Admission prices: $22 per child with one accompanying adult, additional adults $10
Opening Times: Tuesday – Sunday, 10am – 6pm
Special rates and times are available for schools and groups. The Centre also hosts birthday parties.
'The Importance of Play': a study conducted by professor David Whitebread from the University of Cambridge in 2012, investigating the value of children's play and its influence on the development of their abilities.
Further Information
More on Playeum and the Children's Centre for Creativity can be found at www.playeum.com