Joey Yap is the founder of the Mastery Academy of Chinese Metaphysics – an education institution for Feng Shui, BaZi, Qi Men Dun Jia, Mian Xiang, Yi Jing, Date Selection and Face Reading.
He is the best-selling author of over 182 book titles published in 7 different languages worldwide and engages with students in more than 37 countries. He has conducted professional consultations for a wide range of clientele from the UK, USA, Canada, France, Germany and all of South East Asia.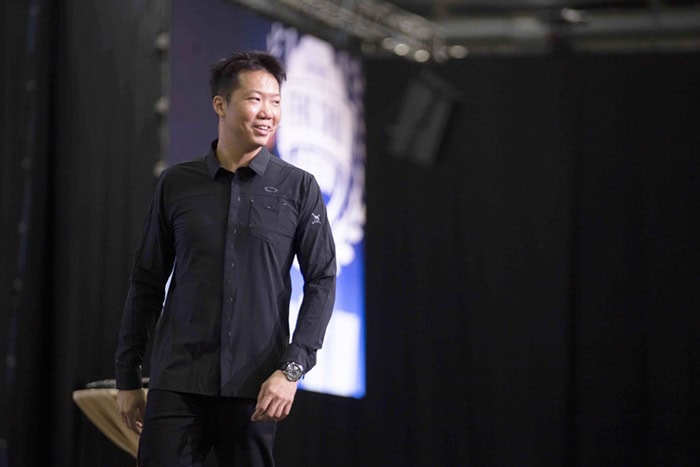 Our Parenting World – OPW Media team is pleased to be able to interview Dato' Joey Yap where he will be sharing his thoughts and outlook for the year. 
Exclusive Interview with Chinese Metaphysics Expert Dato' Joey Yap (JY)
1. What's your insights for Singapore as we move on to the Year of the Metal Rat?
JY: The strongest element in 2020 — the Year of the Metal Rat — is Earth. The presence of this stationary and stable element suggests that this will be a sluggish year economically.
Looking at the BaZi chart of Singapore, the strongest element for the country is Wood and it combines with the Yang Metal element of the year to form Metal, which is representative of Wealth. Although, this could mean any economic growth experienced will be sluggish, it will still be noticeable. The fundamental elements are present which suggests stability. However, people will lean towards feeling uncertain about the economy due to the Metal element's lack of strength this year.
2. How about the world's outlook, what's your insights for the coming 2020?
JY: 2020 comes with twist and turns that will keep you on your toes. This will be an exciting year and those who crave an adrenaline rush will be able to thrive. Ding Chou is the Day Pillar of this year and denotes a wavering year and the hidden presence of the Seven Killings Star in the Day Pillar further compounds this. The presence of Yin, a Solitary Star, repels cooperation with others and could result in prominent figures being called into question. However, the presence of the Nobleman Star denotes that this situation could be short lived. There might also be worry about a recession, but as Metal is the second most dominant element this year, if there are any changes in the economy it might only happen at the end of the year. 
3. For the benefit of those who don't know what is Chinese Metaphysics, can you help to demystify it?
JY: Chinese Metaphysics is a combination of five different arts concerning the body, healing, destiny, divination and the flow of Qi, which is what Feng Shui addresses. Most people are under the impression that Feng Shui is about arranging their furniture, decorations, etc. around the house and then sitting around waiting for their life to change. That's not Feng Shui. Feng Shui is a tool for understanding how the energies from the environment flow and how to access and utilise them to your advantage.
4. How can one benefit from using Chinese Metaphysics?
JY: This field of study can benefit you in many ways. Similar to how spirituality encourages you to look inwards to self-reflect, Chinese Metaphysics encourages you to look at your physical body and the environment around you. Feng Shui, for example, allows you to understand how energies in the environment flow, react and are replenish and removed. This allows a person to discover which area is best for them to live in that is filled with good energies that may benefit them in any endeavours. Keep in mind Feng Shui only offers you the ability to access the good energies; what you do with them is ultimately your choice.
5. Can you share with us one or two case studies on how you have helped your clients using Chinese Metaphysics to improve their lives?
JY: A couple of years ago, I did an analysis on a building for a Spanish football club. They were ranked at 14th or 15th place and risked being booted out of the League. I had never done a consult for a club or stadium before and was a little sceptical about applying Feng Shui to the building. We couldn't exactly renovate the whole building; so what I did was improve the Qi flow of the team's locker room and rest area. I then increased the flow of negative Qi into the visiting teams' areas, which resulted a huge change for the team as they used to be boo-ed even on their home grounds. They started winning matches, which improved their confidence and then, they hit a winning streak. Now, they're at the top of the league.
6. What's your advice to those who aspire to be like you and how can they work towards it?
JY: Do not be overconfident. Just because you possess knowledge about Feng Shui doesn't mean you are resistant to failure. It means that you have the energy and passion to prove the naysayers wrong. Challenges in financial and joint ventures only scratch the surface of issues you could encounter should you aspire to be an entrepreneur. There are many aspects one has to consider. Branding is one of them, adding value to your brand, building a loyal customer base and last but not least, making an impact in the industry. Do not be afraid of changes. The ability to evolve and innovate are assets to every entrepreneur. That's why I have always positioned myself as a contemporary Feng Shui master. I like to challenge the norms. You don't want to be stuck in the past, as it is not applicable in modern times. I cannot stress enough how important innovation is when it comes to the field of Metaphysics.
7. You have released your forecasts for all the animal signs with regards to the Year of the Rat. Please share with us on how one can work towards a successful year 2020 regardless of animal sign and challenges ahead.
JY: The chart is merely an indication of energies that will be present for the individual during 2020 and is not a prediction of the future. We have to decide what to do and what not to do in our lives. Take action and make the most of the opportunities that are available to you if your BaZi chart indicates that your energies are good in 2020. If it is not looking too great, do nothing. Nothing bad can possibly happen then. The choice is yours.
Thank you Dato' Joey Yap for taking our inteview!
To find out more about Dato' Joey Yap, please visit the following:
Facebook: https://www.facebook.com/datojoeyyap/   
Instagram: https://www.instagram.com/djoeyyap/ 
For further enquiries on one-on-one consultation, please email to [email protected].