PanAsia Surgery Group is a one-stop multi-specialty surgical group practice providing personalized and comprehensive care for the full range of emergency and elective surgical problems. It offers the full range of minimally invasive solutions using the latest technological advances. Its clinics are conveniently located in Mount Elizabeth Medical Centre and Parkway East Medical Centre, both adjoining premier acute care general hospitals in the ParkwayHealth, the leading private healthcare group in Singapore.
About Dr Jendana Chanyaputhipong, she received the Degrees of MB, MCh, BAO (Ireland, Hons) in 2004 and completed her Advanced Specialist Training in General Surgery in Singapore. She obtained her FRCSEd (Gen) and Master of Medicine (Singapore) and pursued her subspecialty training in Breast Surgery.
She completed a 2-year International Fellowship in the field of breast oncoplastic and reconstructive surgery at Siriraj Hospital, Bangkok, Thailand. 
Apart from being a clinician, Dr Jendana also mentored surgical residents and was a clinical tutor for the Yong Loo Lin School of Medicine at National University Singapore and the Duke-NUS Medical School. She received the "Best Tutor (Surgery) Award" from NUS, "Outstanding Clinical Teacher Award" from the YYL School of Medicine, and the "Special Recognition Award for being a Role Model to the Medicine Graduating Class" from the YYL School of Medicine, NUS.
PanAsia Surgery Group welcomes its new breast surgeon Dr Jendana and Our Parenting World – OPW Media team is pleased to interview Dr Jendana to find out more and about the latest in holistic breast care and treatments available. 
Exclusive Interview with Dr Jendana, Breast Cancer Surgeon, PanAsia Surgery Group
Q1a) Please share with us more about your background?
I was born of incredibly humble, loving and selflessly hard-working Taiwanese parents who immigrated to Thailand. There were many virtues I learned from their examples that were nurtured in the everyday living: be responsible, others first before yourself, do it yourself (when you can), eat what is good for you even if you don't like the taste, spend if it's necessary, work hard, do your best (it doesn't matter if you're not number 1), don't boast, remember your values and priorities, ask questions! "Whatever you do, always smile, be kind, honest and responsible."
I grew up witnessing generosity and sacrifice. I don't recall hearing my parents ever complaining about work or tiredness. I never really knew feelings of loneliness, being lost/not belonging, or jealousy. I was a pretty secured, confident and contented person.
Looking back, it was a really amazing environment to grow up in.
Q1b) What made me decide to become a doctor?
I always enjoy being around people. I remembered a school trip in 5th grade where we had to travel to the northernmost part of Thailand to help the rural people build 'safe and clean' toilets. They walked 12 km to meet us at our last train station and carried all our things while leading us back to their village.  The happiness on their faces and the warm welcome they showed us throughout our 5 day-stay there made the job of clearing grass, digging holes in the ground, mixing cement, and building 'toilets' so fun. I remembered thinking, so many people out there need help—and I want to help.
As I grew up, I enjoyed biology and chemistry and my parents supported my pursuit of studying medicine. I do not regret choosing that path—the alternative was to accept the invitation from Berklee College of Music and train to be a performance pianist 🙂
Q2) What made you decide to focus on the area of treating breast cancer?
I was always drawn to it. It's really a combination of factors: from the type of patients I see that I can relate to, the scope of surgeries I can perform, the constantly ongoing areas of research to understand the disease more and improve treatment outcome, and the many happy stories of survivors. All these give me personal fulfillment and job satisfaction beyond just being a surgeon.
The courage, strength and sacrifice breast cancer patients make for their loved ones and the encouragement and support breast cancer patients offer to others they don't even know make me want to be a part of the journey of making breast cancer death HISTORY!
Q3) How can a woman check her breasts, what are the early signs and symptoms of breast cancer?
There are 3 main ways a woman can check her breasts: by herself (make sure to look for any apparent changes and not just feel them with the hands); by a doctor; or by using technology such as mammogram, ultrasound or MRI.
The earliest signs of breast cancer include microcalcifications (which produces no symptoms), a small mass (which is often not big enough for it to be felt), or areas of distortion seen on imaging, nipple discharges or rash. When breast cancer progresses, it can affect the appearance of the breasts and nipples (causing orange-peel appearance, swollen looking, or inverted nipple), change the skin color (red) or develop an ulcer/nodules on the breast skin, affect the underlying muscles and spread to the lymph nodes in the underarm/around the collar bone and other organs.
Q4) How can one take care of her breasts and keep them healthy?
By loving it! When you love something, you'll take care of it.
You can keep your breasts healthy by taking care of your body as a whole—
(1) stay healthy: eat healthy food, avoid alcohol and exercise regularly;
(2) manage stress and get enough rest;
(3) if you have medical conditions like diabetes, make sure you take the prescribed medicine and go for regular checks to see how your control of the sugar is—diabetes can also affect the breast.
(4)  Specific to the breast–avoid dry cracked skin/nipple which can introduce infection and avoid injecting unknown substances or foreign bodies into the breast.  Also do regular breast self-exam as well as familiarising with how your breasts normally look. Mothers, you can teach your daughters how to do breast self-exams and what to look out for.
Q5) Breast cancer is one of the commonly diagnosed cancer among women.  Do you have some inspiring stories to share with us about your patients who have overcome breast cancer and able to live life normally?
Too many! I would like to stress that these were women who were once scared. But they chose to face it, made the best decisions for themselves and their loved ones and went on to get treatment, remembering the hope and whom they were doing it for.
I also want to highlight the detrimental effects of delaying diagnosis and treatment—it can cost lives! Delays can stem from various reasons, including a busy schedule, embarrassment, denial, or fear. I want readers to know that there are often various options of treatment available and we will find one that best suits each individual.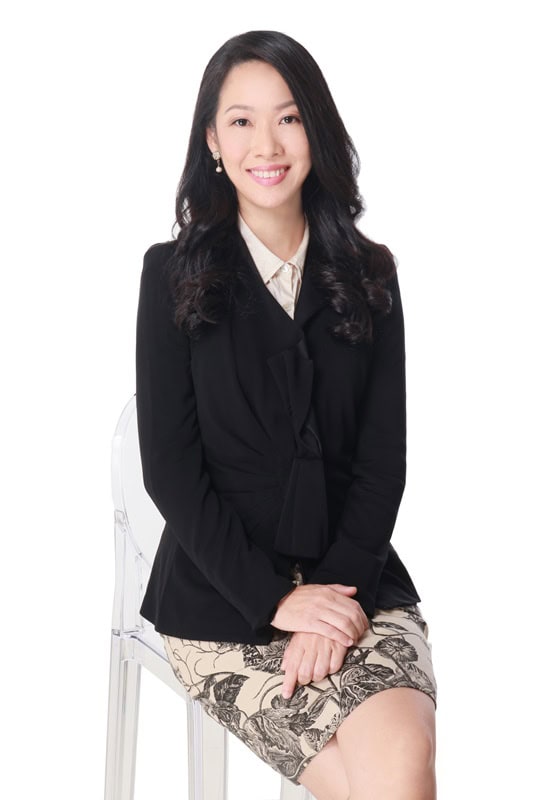 Q6) What advice would you give to patients when looking for a suitable doctor to treat breast cancer?
Look for qualified general surgeons, breast surgeons or oncologists—they are usually the first points of contact.
Also, find a doctor whom you are comfortable talking to and confident to undergo treatment with.
Q7) What are some of the new treatments available for breast cancer that you would like to highlight and share?
There are newer drugs, as well as newer methods of treating breast cancer, such as cryoablation and immunotherapy, that are currently being extensively studied in trials. The preliminary results are promising. We eagerly await the full conclusion and real-life clinical applications for our patients. 
Q8) Is it difficult to treat breast cancer?
It is, but with the recent advances, the difficulty is much more manageable. We, as a team, have enough experience to handle this and we will do our best.
Q9) Do you have any advice to someone who aspires to be a doctor?
I would like to share 2 quotes from His Royal Highness Prince Mahidol of Songkla:
"True success is not in the learning, but in its application to the benefit of mankind."
Self translation from Thai to English: "Let your personal benefits be second and benefits to mankind be your first priority. Prosperity, money, and titles will find you if you stay true to the purpose and intention of your profession."
Q10) On a personal note, how do you take care of your health and look good despite your busy schedule as a doctor?
While at work, I try to make healthy food choices whenever I can and make it a point to stay hydrated.
While at home, I play with my son—he is a joy and occasionally gives me a good boost of exercise.
I laugh—and cry when needed! It's a good stress reliever for me.
Looking good? You're too kind.
Q11)  Do you have anything you would like to share on the importance of breast cancer screening?
Breast cancer screening aims to detect disease in otherwise healthy individuals who do not have any symptoms. Yes, it does involve a small radiation dose to get the x-ray images of the breasts but the benefits of having early detection of breast cancer far outweigh the potential harm. When breast cancer is detected at an early stage, patients have the best chance of successful treatments.
Breast cancer can affect anyone, and the majority of those affected by breast cancer has no known family history or genetic mutations, so don't overlook the benefit of breast screening for you or your loved ones just because of a perfect self or family health records.
I want to encourage readers to think of breast cancer screening as one of the healthy (age-appropriate) choices they can make for themselves, like choosing organic produce, brown rice/grains, diet rich in vegetables and olive oil, fish over red meat, and exercise.
Q12) What can patients expect when they come and see you if they found a breast lump?
We'll have a chat so I could find out more on the following:
–About the breast lump—when/how she discovered it, any noticable changes from the first time she noticed it until the time she came for the consultation, and the symptoms/distress she experiences because of it.
–About the patient's own breast history: any previous breast condition or imaging done
–About patient's risk for breast cancer, including any personal or family history, drug history, breastfeeding history (where appropriate)
–Her general health, smoking/alcohol habits.
Then I will examine both breasts entirely, including the underarm. If there are other areas of concern, I will also examine that in the same sitting.
I will usually perform an ultrasound scan of both breasts and underarm, unless she already has one done recently.
We will have a discussion about the diagnosis or possible causes of her lump based on the information gathered at the clinic setting, recommend further tests to be done if required and schedule a follow up or provide treatment plans accordingly.
Thank you Dr Jendana Chanyaputhipong for taking our interview!
To find out more about Dr Jendana, please visit https://www.panasiasurg.com/staff/dr-jendana/
To find out more about PanAsia Surgery Group, its clinics, doctors and treatments available, please visit: https://www.panasiasurg.com/