Emiliano Cyrus is a 10 years old boy, who is a musical prodigy and having an undying commitment to excellence in his daily life.  He is a Singapore-born Chinese-Portuguese, a multi-talented wonder boy who excel across multi-disciplines (Singing, Acting, Modelling, Hosting, Dancing, Musical, Drumming, DJ, Gymnastics and Kart Racing).  An aspiring child star that enjoys performing in front of the lights and camera.
He will be launching the best gift any mum will wish to receive this Mother's Day on 12 May 2019 with his new single "Wonder Mum" a heartfelt dedication to his mother and to all the mothers around the world. Our Parenting World – OPW Media team is pleased to be able to interview Emiliano Cyrus to find out more about him.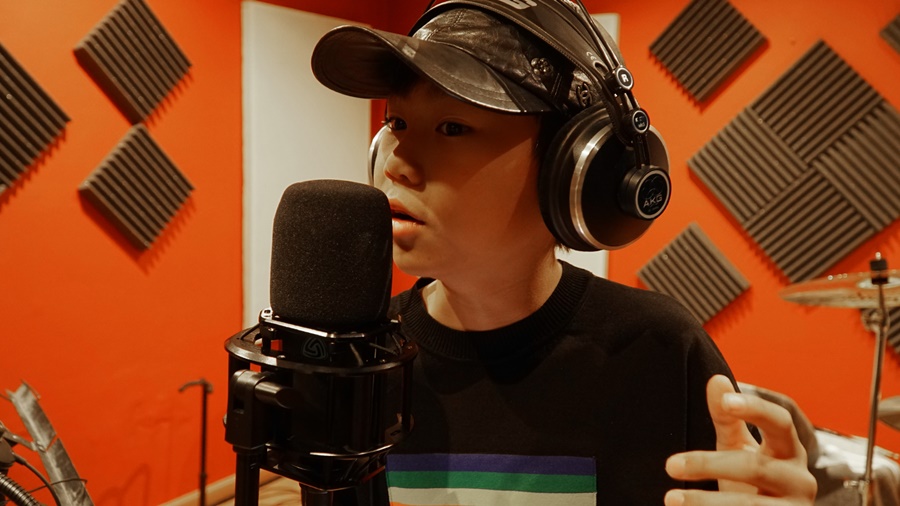 Exclusive Interview with Emiliano Cyrus
1. You are a natural musical talent and had so many achievements at such young age of 10 years old.  Please describe how you started your singing career, when was it and how did it come about?
I was talent spotted during Home Team Show 2017 a show organised by Ministry of Home Affairs, where Wonder Boy, Mr. Dick Lee spotted me at first sight, with my arm wrapped in a big cast. He was impressed by my persevering personality and praised me for coming on set, despite having a hand injury. I was touched by how caring he was towards me and he realised that I could sing and had a passion for it. That's where he felt that I was suitable to ascend to be his first child disciple. And that kickstarted my singing career.
2. What and who inspired or created this singing and performing interest in you?
Well I have always been a music lover since the early age of 4 years old. In fact, I first started swaying to music, dancing and singing in the shower and I just asked my mum if I could take up music and vocal classes and when she agreed I was overjoyed and I took all classes seriously and realised I had a great love towards it, every time when I head back home after my music and vocal classes I will continue practicing just to get it perfect. Performing interest gradually came together without even me realising. It was during my first school stage performance and the judges and my teachers mentioned that I have a natural stage charisma.
Now that I am 10 years old, I really look up to Ed Shereen who sings amazingly well and he's really humble, his songs are meaningful and he sings right to one's soul.
3. What satisfaction did you get from performing?
Well to know that my song has the ability to make someone happy and restore faith in them to pursue their dreams, now that itself makes me the happiest knowing I was able to impact someone's life through my passion. The best of both worlds, having a passion and using it for the good of the world and the people.
4. How many instruments do you play?
Well recently I just came back from Cyprus for my new song recording "Wonder Mum" where I picked up the Bouzouki, a traditional Greek instrument. I also can play the guitar, keyboard and drums.
5. What is your biggest achievement to date?
I think my biggest achievement to date is being true to myself and my fans, inspiring the generation of today in choosing a true and righteous path and to always stay true to themselves and pursue their dreams.
6. How do you think your music will influence the world?
Well I believe in the power of music, and how music has this remarkable power to influence the world in a positive way. I hope people will feel motivated after listening to my music, and I hope it touches their soul and lets them know they can always seek comfort in my music in good and bad days.
I hope my music brings people immense joy, hope, love, strength and sets them going in the right direction in the pursuit of their dreams.
7. Besides singing and performing, you also excel in karting, how did you manage your time between performing, karting, school and family?
Well I will say that my mum and my PR team manage my schedule really well.
I am equally passionate about kart racing and singing and dancing. Hence, I don't find my schedule hectic as I enjoy doing it all. It makes me happy and it keeps me relaxed though the adrenaline rush spurs me on for racing, I am overall very contented. With regards to my family, it's never an issue as I have the most supportive family and my family travels with me when I travel out or my mum will make special arrangements to my schedule so that it's in line with school holiday and my baby brother gets to join in too so we all have a family trip cum performing or commercial jobs.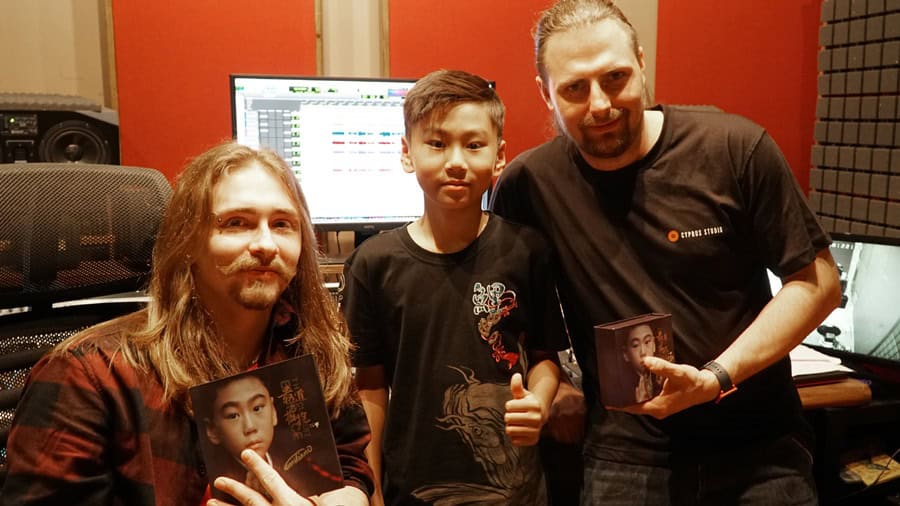 8. How many songs do you have now in total?
"Wonder boy"

"Keep the Faith"

"Wonderful"

"The Closest Embrace"

"Oasis"

"Chasing Stars"

"Voice of the World" (World Edition)

"Voice of the World" (Disney Edition)

"Wonder Mum" (Will be released on May 11th 2019 for Mother's Day)
     Total: 9 songs
9. What is your biggest fear?
My biggest fear is the day I stop wanting to improve myself which I hope not and to be honest, I was always raised to be brave and to have the right mindset to overcome any obstacles. I feel fear destroys one's ability to reach their fullest potential. Every time I have a fear, I go for kart racing and vroom it out on track. Kart racing relaxes me and leaves no room for fear. When I first started as an artist, I had a little bit of stage fright but even that was overcome with a strong will and meditation.
10. For young children 12 years and below, what advice do you have for them?
Well I will encourage them to pursue their dreams while they are still young, we only live once so it's good to give your all-in pursuit of it and to always work towards it with a dedicated mind. The journey is not going to be easy but if you know that what you really want, I don't see any reason in it not manifesting with hard work, perseverance and dedication anything is possible.
11. What are your aspirations in the next 5 years?
To represent brands who stand for a good cause to impact the environment and society in a positive way.
To be a renowned kart racer and work towards being a F1 racer by improving my tactical driving and representing Singapore in international races. I also want to be the president of a country by going on a lifelong learning journey about countries, economics, sustainability and eco-tourism.
To achieve great academics in middle school
To be making more meaningful and impactful music.
Now that I have been appointed as honorary goodwill tourism ambassador for the Republic of Palau by the President of The Republic of Palau, Tommy Remengesau, I will be looking at how to bridge other countries to Palau to promote sustainable and ecotourism to conserve the pristine environment and its corals without all the carbon footprint.
To contribute back to society and the less privileged and to be more involved with international or local charity programmes to enhance the lives of people.
Thank you Emiliano Cyrus for taking our interview!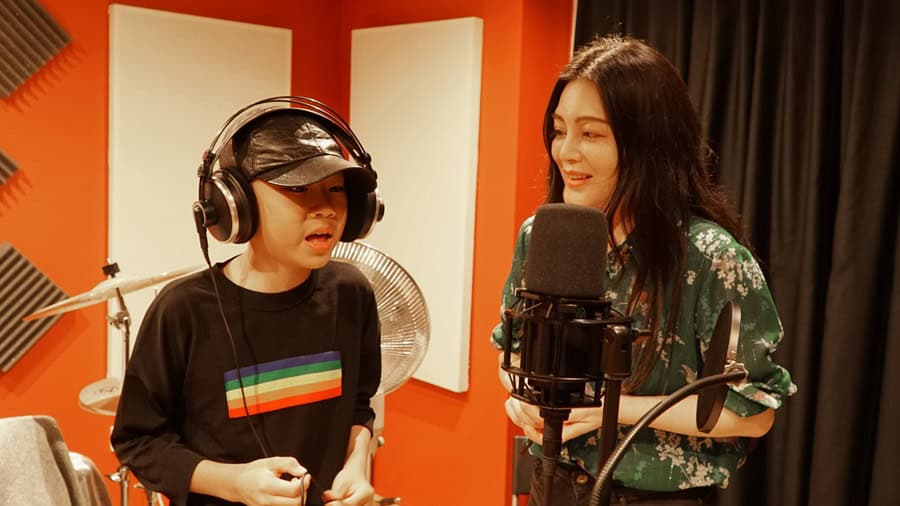 This Mother's Day, Emiliano Cyrus, Singapore's 10 years old electro pop prince, will be releasing a new single in English and Greek lyrics which he wrote and recorded in Cyprus, incorporating new singing techniques and musical instruments. This heartfelt dedication, "Wonder Mum" was specially designed by Ms. Zeng Yan, Golden Horse Award-winning musician who personally designed this song for him. This song is a token of love and appreciation for Emiliano's mum and to all the mothers around the world, it will be released this Mother's Day on May 12.