Dyslexia is a condition that affects 10% of the world's population. In Singapore, it is estimated that 23,000 preschool, primary and secondary students have dyslexia severe enough to warrant intervention. Research shows that early identification of special learning needs in children and intervention can be critical in enhancing their abilities and supporting them in developing to their maximum potential.
In 2016, MOE revealed that early intervention allowed 18,000 students with special needs to enter mainstream schools alongside their peers. This is a significantly higher figure compared to 11,000 students in 2012.
With this increasing awareness and concern on helping children with dyslexia, we have interviewed a DAS expert and a parent, who will be able to share their experiences and stories to help parents and caregivers to better understand and support children with dyslexia. 
Our Parenting World (OPW) team is pleased to be able to interview Mr. Nor Ashraf Samsudin, (NAS) Director of Specialised Educational Services at Dyslexia Association of Singapore (DAS) where he will share about early intervention, strategies to help and support people with dyslexia, and the programmes at DAS. This is followed by an interview with a parent who would like to share about her son with dyslexia but choose to remain anonymous. 
Exclusive Interview with Mr. Nor Ashraf Samsudin (NAS), Director of Specialised Educational Services at Dyslexia Association of Singapore
1) What are some signs of dyslexia and other specific learning differences in preschoolers? How to identify?
NAS: Some of the early indicators of dyslexia are:
Poor phonological skills and rhymes

Difficulties in paying attention when listening to stories indicating possible problems in following the sequence of stories or other attentional and focusing issues

Difficulties with working memory possibly indicating problems in recalling two or more pieces of information

Difficulties sequencing stories in order indicating problems with organisation and sequencing

Difficulties in naming and ordering common items in sequence

Coordination difficulties including fine and gross motor movements, faced by children with dyslexia and dyspraxia, apparent during general physical activities as well as in writing

A family history of dyslexia
2) How does early intervention for dyslexic preschoolers allow them to seamlessly enter mainstream school alongside peers?
NAS: Early intervention for preschoolers who may be at risk of dyslexia would provide them with the necessary skills and strategies in reading, spelling and writing to strengthen their foundation and grasp of the language. This will in turn enable them to enter mainstream schools with a stronger footing alongside their peers.
3) Besides reading and spelling, what else will the child find difficulty in? Speech? Other forms of expression?
NAS: Other than reading and spelling, a dyslexic child may face some coordination difficulties and therefore may appear clumsy. They may also find tasks requiring fine motor skills, like tying shoelaces, challenging. They may face difficulties in sequencing and recalling of information due to challenges in sequencing and working memory. Telling directions and distinguishing right from left can also be challenging for some.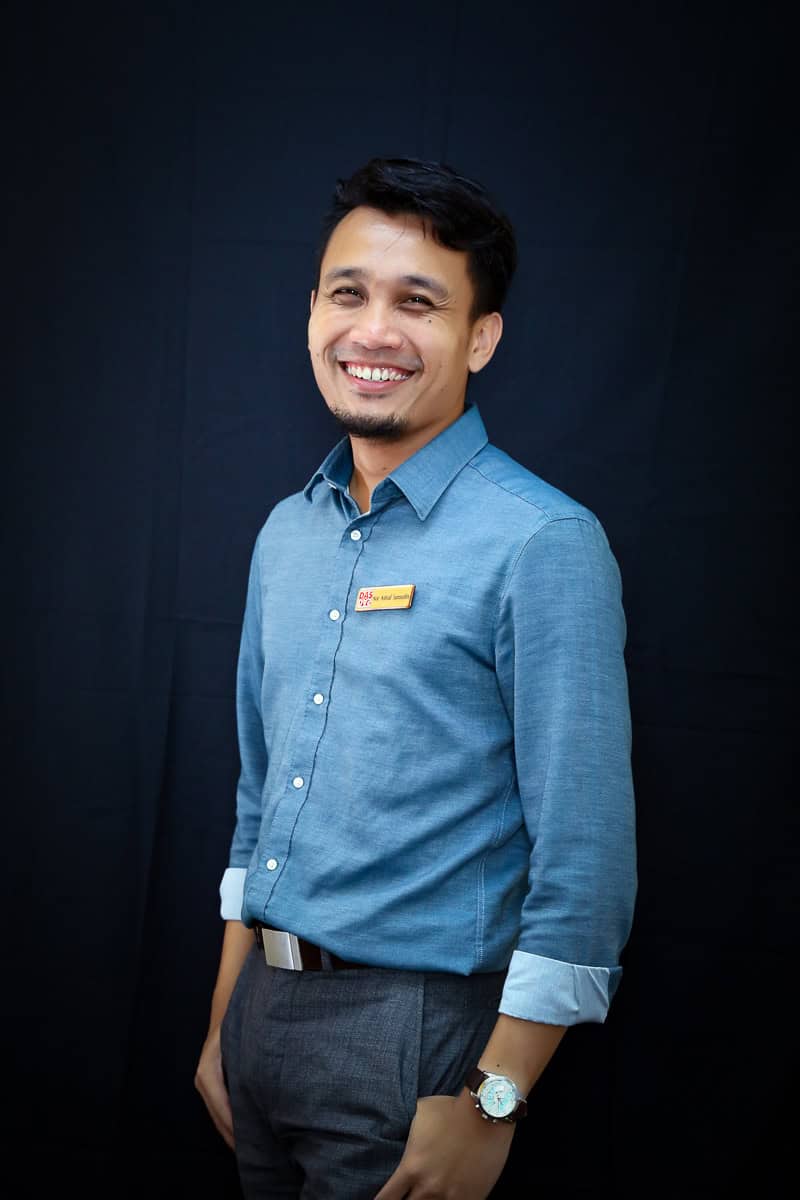 4) What are some main strategies and tips that are effective in helping a child with such learning differences?
NAS: a) Parents can help children who may be at risk of dyslexia by conducting activities to help them develop word attack skills, including: 
i. Blending and segmenting of words into onset (beginning of words) and rime (remainder of the words)
ii. Games that promote the blending, segmenting and deleting of phonemes
iii. Games for identifying beginning, middle and ending sounds
iv: Blending of longer words
b) Parents can also establish a routine of reading together (paired reading) before bedtime to instil a love for reading in their children. Before the reading sessions, parents are encouraged to hold discussions on the book with their children and ask them predictive questions to facilitate comprehension.
5) How and where can parents seek help?
NAS: It is important for parents to seek help immediately if they suspect that their preschool children are at risk of dyslexia. Early intervention is crucial. They can approach any of the 13 DAS learning centres for a free screening or enrol in our preschool classes. They can also sign up for regular screening exercises conducted by DAS for the public. It is important to note that these screenings are not meant to be diagnostic as a full assessment for dyslexia is only possible when the child reaches the age of six. 
Thank you Mr. Nor Ashraf Samsudin for sharing with us! 
References:
Reid, G. (2011). Dyslexia: A complete guide for parents and those who help them. Chichester,
West Sussex: Wiley-Blackwell.
Muter, V., & Likierman, H. (2008). Dyslexia: A parents' guide. London: Vermilion.
A Parent from Dyslexia Association of Singapore who would like to share about her son with dyslexia: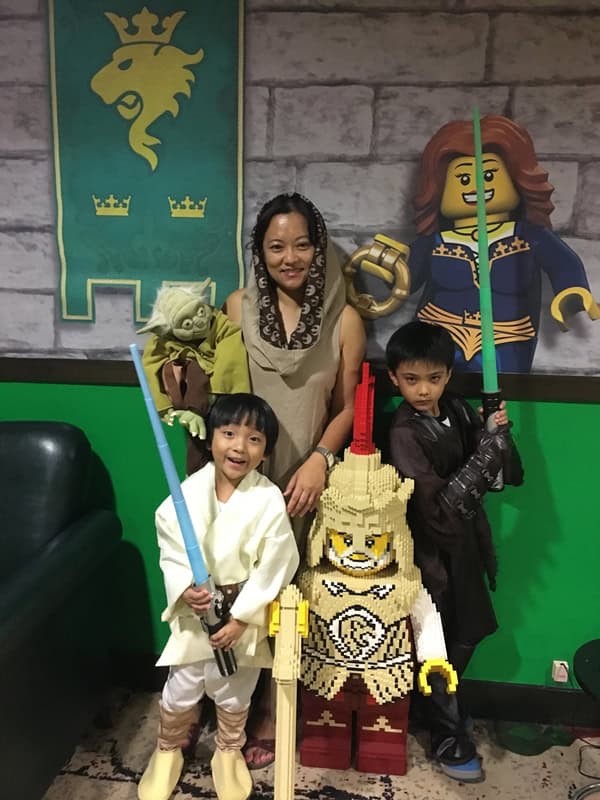 1) What are some of the early signs noticed in your child?
P: My elder son who is in primary three this year is very bright from a young age. He has an inquisitive mind and is always asking questions. For example, when he was two years old, he would ask questions like: why is there blood in the body, why do we bleed when the doctor gives an injection and why does sea water not flow out of the globe since the earth is shaped like a ball?
We did what all parents would do by investing in books, hoping that our child would unlock the treasures of the world through them. However, he would insist on being read to and refuse to look at the words. Writing was difficult for him, but he could draw well. Sounding out letters of the alphabet was a major challenge for him, yet he was able to hum tunes that he had been listening to. By and large, he is an intelligent child, so I struggled to understand the reasons for his problems with reading and writing. It puzzled me as a first-time parent.
Picking up spelling at kindergarten one was particularly stressful for him, especially since he was not able to read or recite the alphabets confidently. Every day, he would cry over his homework, even though it might be as simple as tracing of words. He started disliking school and developed separation anxiety and inferiority complex. By kindergarten two, he was so discouraged that he would cry all the way to school. To him, going to school was like climbing the world's highest mountain. He was exhausted, discouraged, stressed up and fearful of school. One day, he asked me why it was so hard for him to read and write, when it seemed so easy for the rest of his friends. He questioned, "Why am I so different?" That was when I knew he needed help.
2) When and how did you decide to intervene?
P: A family friend who volunteers as a child therapist for play therapy happened to notice his handwriting and signalled to me that he may be dyslexic. We contacted the Dyslexia Association of Singapore (DAS) to arrange for an assessment and he was diagnosed with high probability for dyslexia. Fortunately, he was offered a place in DAS almost immediately and could start on an early intervention programme during his third term in kindergarten two.
3) What kind of differences did early intervention support make to your child's learning journey?
P: Early intervention made a whole lot of difference. For a start, children are easier to teach when they are younger and more manageable. As dyslexia has nothing to do with intelligence, early intervention paved the way for them to learn the proper techniques for reading and writing, and doing so at an early age is more beneficial in the long run. He became much happier and more confident. By the time he started primary one, his school assessed his reading level to be that of a six-year-old child.
At primary two, he was awarded a silver badge in school for reading more than 50 books that year. It was very encouraging for him. His English grades jumped from being in the range of 50s to 80s.
During his first term in primary three, he called me from school to say that he had scored 14 out of 15 marks for his spelling, which required him to write out sentences. Knowing that this was not an easy feat for him and for all kids with dyslexia, I cried upon hearing that he had done well. Early remediation made a big difference. Slowly but surely he will get there. Nowadays, he no longer fails his spelling. Instead, he would ask me to test his spelling skills! He has also started writing a journal of all his online games.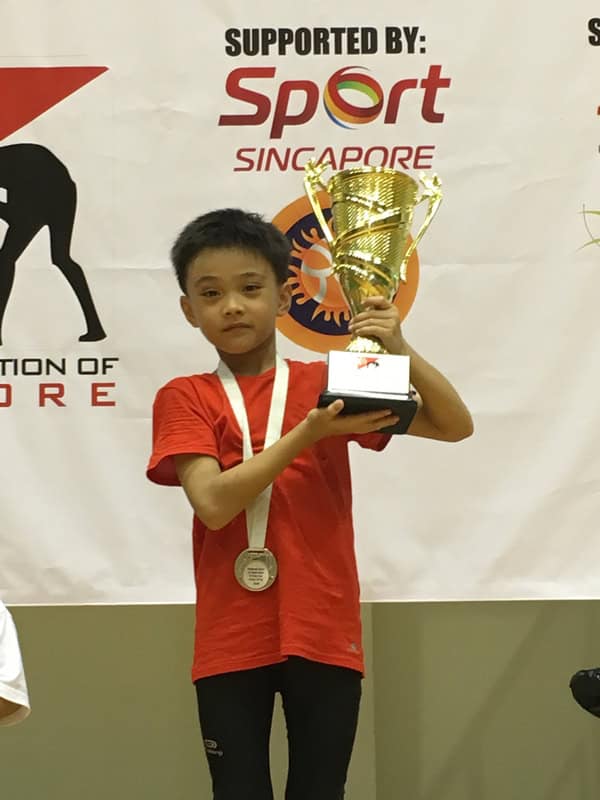 4) As a parent, how do you motivate and support your children in their learning journey?
P: Being in Singapore, there are many courses and workshops to teach parents how to deal with children with dyslexia. DAS is one such organisation that runs many classes to help parents and keep them informed. Since attending a course on the Orton Gillingham approach to teaching dyslexic children, I have adopted that method for my son. Although I hold a professional degree, this area is totally new to me and it feels as if it is back to school again for me.
I would encourage my son by telling him that he is not alone and that I will walk with him through his learning journey. As it is a crucial time for him, I decided to be a full-time mother so that I can be with my children.
Physical activities are also fundamental in a child's growth and development. We participate in many activities together. Finding an area that he is comfortable and excellent in is also important because this would boost his confidence level. Seeing that he has a sporty streak, I encourage him to pursue excellence in sports. When he was in primary two, he won two sports medal, a gold and a silver, at the national level. In March 2017, he won another silver medal at a national sports competition.
Nevertheless, it has been a tough journey. He would still whine whenever there is homework to be done and would protest for half an hour just to get through 10 minutes of homework. I would have to sit beside him whenever he studies or does his homework. Although this is very time consuming, it is important for parents to give our children all the encouragement and support that they need.
It is not always easy for him at school. Sometimes, other children will make nasty comments, especially since he may need more time to take notes or solve mathematical problems compared to his peers. However, his excellence in sports has helped him gain the confidence that he needs to also excel in school. I often encourage him to persist and to master the techniques in coping with dyslexia, which will enable him to excel in school.
Working closely with the school teachers is also important. If the teachers are unaware of how to manage dyslexic children, it would be good to share with them materials so that they will be able to handle the child better. For example, for my son's primary one spelling, his teacher and I agreed on the number of words he should be tested on. If he could only manage three out of 10 words, I would inform the teacher the morning before the spelling test and he would be marked based on those three words. As his confidence picks up, we would increase the number of test words. It took us two years to attain full marks for his spelling tests, and he is happy that he has reached his goal.
As children with dyslexia require more time and effort to complete their work, I hope that eventually schools will grant them more time to complete their work.
5) What advice would you give to other parents facing similar situations?
P: For parents who suspect that their child may have learning differences, it is good to acknowledge and face the issue. Seek help as soon as possible and do not cast the blame on your spouse but appreciate the child for who he or she is. Do not assume that the child will eventually grow out of it and if the child needs help with learning, it would be beneficial to seek help as soon as possible, instead of waiting until negativity sets in. Once the child feels inferior and thinks that he or she is not good at school work, it will hinder the child's ability to excel. We live in a fast moving society, so do not let the child get left behind. Seek help and intervention as soon as possible.
The technique of reading and writing (Orton Gillingham Approach) can be applied to all learners, not necessary children with learning differences. Once the child is equipped with the technique, he or she would be able to overcome issues with reading and writing.
I believe that it is important for parents to acquire some techniques in guiding children with various learning differences, for the benefit of both the parent and the child.
For us, every little step is a victory. I would constantly have to remind him that he has already come so far. Instead of comparing my son with other children, I choose to identify his strengths. Keep yourself and your child positive by sharing inspirational stories to encourage each other.
Thank you for sharing your story with us!
UnITE SpLD 2017 Conference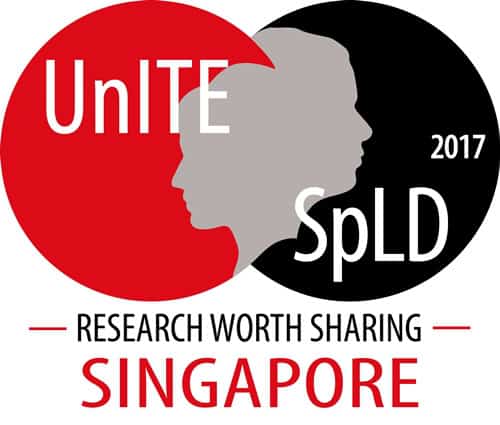 In addition, Dyslexia Association of Singapore (DAS) is hosting a UnITE SpLD 2017 Conference in June, more details as follows: 
Are you keeping in step with the latest developments in the field of Specific Learning Differences?
Be inspired by new ideas and research from experts and practitioners at the highly anticipated annual conference in Singapore, Uniting Ideas in Teaching Excellence: Specific Learning Differences 2017.
Meet more than 200 educators and researchers face-to-face at this three-day event and take home published journals and handbooks. Listen to over 30 research presentations delivered in bite-sized manner by presenters from Asia, Europe and USA.
Topics will cover aspects of behaviour, identification, early intervention, technology, multilingualism, assessment and strategies to help children with special learning needs.
Event Details:
Day 1: Pre Conference
Day 2: Conference Day 1

 

Day 3: Conference Day 2
(DAS Learning Journey)

 

 

 

Date: Mon, 19 June 2017

Date: Tue, 20 June 2017

 

Date: Wed, 21 June 2017

Time: 9.30am – 4.00pm

Time: 9.30am – 5.00pm

 

Time: 9.30am – 1.00pm

 

 

 

 

Venue:

 

Venue:

DAS Rex House Learning Centre

HDB Hub Convention Centre

73 Bukit Timah Road #05-01

HDB Hub Convention Centre Auditorium, Basement 1

Rex House

48 Lorong 6 Toa Payoh

Singapore 229832

Singapore 310480

 

 

 

 
Tickets:
3-Day UnITE Experience: From $155 (excluding $1 booking fee)
Conference Only: From $106 (excluding $1 booking fee)
Save 10% off your conference by registering early!
Sign up before 2 May 2017 for Early Bird pricing
Tel: +65 6444 5700 (Office hours: Mon-Fri, 9am – 5.30pm)
Enquiries: [email protected]
Event webpage: http://www.das.org.sg/news-events/unite-spld-conference-2017
Online Registration: http://unite2017.eventzilla.net/web/event?eventid=2138890055