The Singapore Biennale 2016, is one of Asia's most exciting contemporary visual art exhibitions. It is a must-visit exhibition titled "An Atlas of Mirrors" which features a wide range of impressive works by 63 artists and art collectives from 19 countries and territories across Southeast Asia, East and South Asia.
Our Parenting World team is honoured to be able to interview Andrea Fam who is an Assistant Curator with the Singapore Art Museum where she oversees the Vietnam, Cambodia and Laos collections and assists in the Acquisitions portfolio. Read on as Andrea Fam shared more about her work and on the latest exhibition, The Singapore Biennale 2016.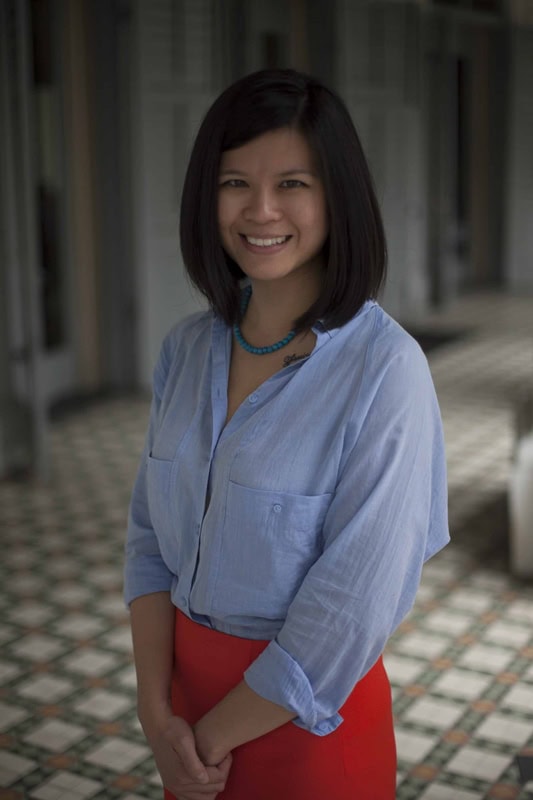 1. Can you share with us more about your work as a museum curator? How do you and your team select the artwork to be displayed at Singapore Biennale 2016: An Atlas of Mirrors?
As a curator with the Singapore Art Museum, I oversee the Indochina portfolios of Cambodia, Laos and Vietnam. One aspect of managing these country portfolios is by visiting the countries to better understand the developments of the contemporary art scenes in the various cities.
The Singapore Biennale 2016 curatorial team comprised 5 SAM curators and 4 associate curators that hailed from China, India, Malaysia and Singapore. After a series of curatorial workshops and with each curator specialising in knowledge of the contemporary art scene in their respective countries of origin or in the case of the SAM curators, the portfolios we manage, we looked towards our geographical charges to invite artists to submit proposals for the Biennale. In tangent with the consultations we conducted with the artists on the concepts of their proposals, we developed the themes and curatorial narratives of the Biennale. 
2. What are the challenges that you and your team face in sourcing for the appropriate artwork?
The challenges the curatorial team faced came in a variety of forms: from the ease in which decisions could be debated and finalised to the title of nine curatorial zones – everything required an arbitrated discussion that sometimes spanned several week-long curatorial workshops.
3. What are the highlights of Singapore Biennale 2016 especially for parents and children that they can look forward to see when they visit the exhibition?
Some highlights of SB2016 are Pannaphan Yodmanee's 'Aftermath', David Chan's 'The Great East Indiaman', Bui Cong Khanh's 'Dislocate' and Martha Artienza's 'Endless Hours at Sea'. They touch on a range of contemporary topics within presentations that are sublime, whimsical and monumental.
Younger visitors will find the works by H. H. Lim's ('Enter the Parallel World'), Kentaro Hiroki's ('Rubbish'), Tan Zi Hao's ('The Skeleton of Makara') particularly intriguing as they arerelatable to everyday experiences.
4. What's your personal favourites at Singapore Biennale 2016?
My personal favourite is Singaporean artist, Melissa Tan's, kinetic sound sculpture titled, "If you can dream a better world you can make a better world or perhaps travel between them". The abstractly poetic work presents overlooked facets of Singapore as a hand-cut sound-scape. Audiences both young and old will enjoy this interactive work!
5. What's your advice to someone who would like to work as a museum curator?
My advice would be: "Do not be afraid to explore the alternative routes one can take to become a curator." So many (myself included) feel that there is a specific journey to be taken to become an institution or even an independent curator. I quickly learned that many roads can lead to the same destination.
Thank you for taking our interview!
Bring your family and friends and visit Singapore Biennale 2016 from now till 26 February 2017 and for more details, please go to :