Love & Light Festival 2019 was recently held at Melati Room Level 4 at Marina Bay Sands Expo and Convention Centre from 10th May to 12th May. The festival sought to provide guidance and support for festival-goers on a journey of self-discovery of the mind, body and soul. 
Love & Light Festival 2019 is organised by Ms Ng Hui Ling and she is also the founder of Laughing Soul.  It is her absolute resolve to connect and help seekers like herself explore and discover divine love, light and truth; supporting practitioners who are of service to light. Laughing Soul acts as a connection bridge to guide and support as many souls as possible, towards their soul work, either through channeled messages, card readings, healing energy work and or counselling work. 
Our Parenting World – OPW Media team is pleased to be able to interview Ms Ng Hui Ling (NHL), Founder of Laughing Soul and Organiser of Love and Light Festival to find out more. 
Exclusive Interview with Ms Ng Hui Ling, Founder of Laughing Soul and Organiser of Love and Light Festival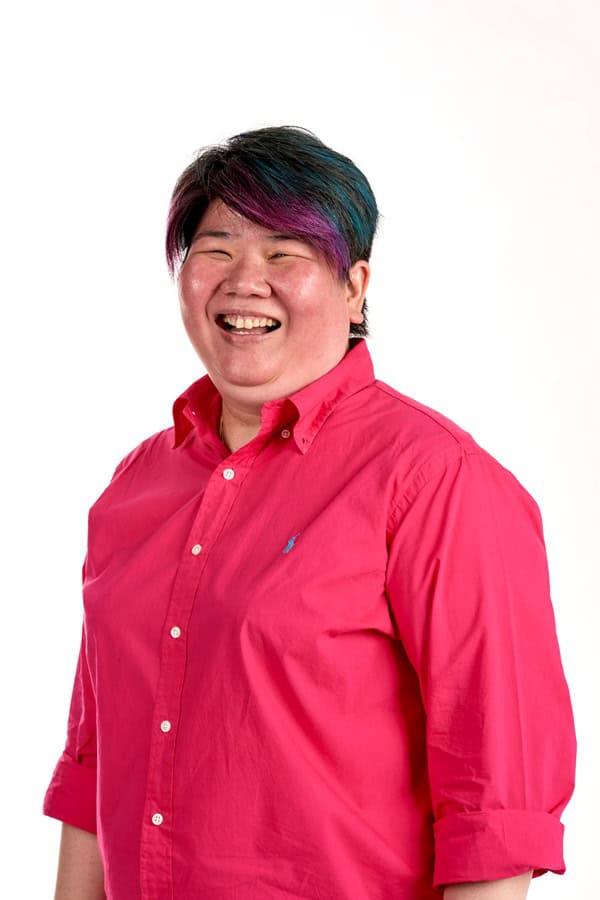 1) Please share with us about your background and how did you first embark on the journey of self-discovery?
NHL: I'm a veteran in the tech industry with more than 2 decades of experience. I began my journey of spiritual discovery after going through a challenging shift in life three and a half years ago. I was fortunate to have met a spiritual teacher who helped me understand and navigate through those humps at that point in time. She has since become my spiritual mentor, guiding me through my own personal journey of self-discovery.
2) Can you share with us more about Laughing Soul?
NHL: Laughing Soul was initially created solely for the purpose for Love and Light Festival. The vision I had for the event was not short term, it is going to be an on-going, multi-year event and there is greater ambition than organising events (e.g. creating a digital platform to host holistic activities e.g. library of practitioners, books, merchandises). It was to be a brand that represents who I am as a soul, not as an individual. Hence the birth of my brand, a clear representation of my soul's purpose, is to bring love, joy and laughter to every life I touch.
3) What makes you decide to organise Love & Light Festival and what are the challenges involved in organising the festival?
NHL: In 2017, I attended Sydney's Mind Body Spirit (MBS) Festival for the first time and was inspired to bring a similar festival to Singapore. It was to be a platform where local and overseas practitioners, and seekers alike could come together to connect through readings and natural healing services provided within the festival. The intention was for the festival to be a celebration of love, light and joy in its highest and purest form, touching the life of each individual it encountered. With that goal in mind, I decided to bring to life Singapore's first Love and Light Festival in November 2018 to a positive and warm reception from curious seekers and was greatly welcomed by the local practitioners.
As a first-time event organizer, it was truly a learning experience for me. Not only balancing spirituality and corporate work, but also grappling with the usual challenges of organizing such a huge event. However, the biggest challenge was not administrative, but more of the spiritual sense. It was staying true to my true intentions for the Love and Light Festival – a divine and true platform for the highest love, light and truth. That was challenging as it requires one to have complete faith while keep the logical (or corporate) mind out.
4) What can one look out for when choosing the right practitioner to address his/her problems?
NHL: Go with whoever your heart resonates with. You will find yourself gravitating towards a particular practitioner. The reasons may not always be clear but trust your heart and it will guide you to whoever it seeks out.
5) Lastly, any interesting things about the recent Love & Light Festival that you would like to share with our readers? What can visitors look out for when they visit the coming Love & Light Festival in November?
NHL: Love and Light Festival is created to be a truly divine platform for visitors and practitioners to connect not only with each other but also with themselves. It is a platform to experience and explore the deeper meanings of life, including the higher reasons for the beautiful connections, and the trials and tribulations we experience in life. It is also a platform of healing, where messages of love and light will be shared through readings and healing sessions.
I would like to take this opportunity to invite everyone to come experience and celebrate love, light and joy in its highest and purest form. Immerse in the beautiful energies within the festival to heal and recharge your spirits, to re-connect with your soul and others within the festival, to gain knowledge, perspectives and guidance on key aspects of your life – do come to our Love & Light Festival that will be happening between 29 November to 1 December.
We are really excited to have 2 major installations this year, and are hopeful that we can reach out to more people to join us in this beautiful journey of self-discovery. In November, visitors may expect to see an array of vendors, some returning while others new, and a wider selection of workshops. Do look out for more details from www.loveandlightfestival.com!
Thank you Ms Ng Hui Ling for taking our interview! 
Mark your calendar, the second instalment of Love & Light Festival is returning on 29 November – 1 December 2019 from 11.00am – 8.00pm at Melati Room (Level 4) Marina Bay Sands Expo & Convention Centre. Admission is free, don't miss it!
To find out more about Love & Light Festival 2019, please visit the following: 
Facebook: https://www.facebook.com/LoveandLightFestival
Website: https://www.loveandlightfestival.com/
Instagram: https://www.instagram.com/loveandlightsg/
Official hashtag: #loveandlightsg