If you have watched the Singapore TV series such as Channel 5 police drama Triple Nine, and Channel 8 series Knotty Liaison and The Challenge, you would have known Robin Leong, the TV star who had appeared in 15 or so television shows. He is also the founder of Ch'i Life Studio that specialises in conducting martial arts classes for children and parents. Now, Robin has added another feather in his cap, as the author of The Kung Fu Force and the Tower of Doom, the first book in his Kung Fu Force series.
Our Parenting World – OPW Media team spoke to Robin Leong where he shared more with us about his new book and his parenting journey as a father of two lovely boys, Lucas and Brady.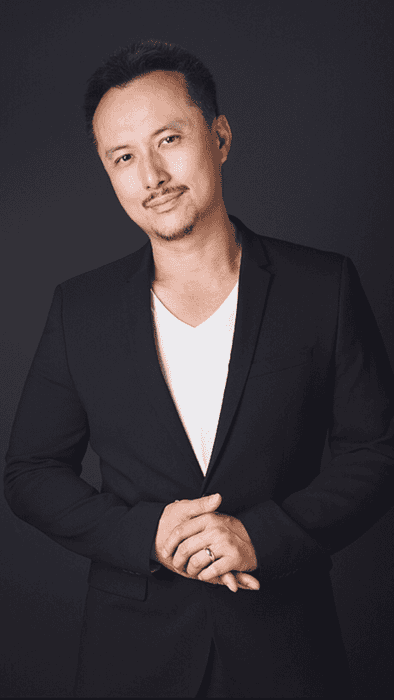 Exclusive Interview with Robin Leong, Author of The Kung Fu Force and the Tower of Doom
1. Please share with us more about your background? What made you decide to become an author?
Robin: Being an actor for more than 25 years, I've always been open for new challenges and when my first son was born, I really felt it was a great opportunity to do a children's book series where I could instill my wisdom in martial arts philosophy through a book that could inspire not only my own children but to children all around the world.
2. What sparked the idea for The Kung Fu Force and the Tower of Doom and where did you get your inspiration from?
Robin: My children inspire me everyday to be a better dad, a better person and that drives me to improve myself daily.
3. Can you share with us more about your new book, what is the story about and what can readers expect from the book?
Robin: The Kung Fu Force is comprised of 3 friends who use their martial arts teachings to save the world from bad guys and bad situations.  By believing in themselves and having the confidence from within, anybody, including the Kung Fu Force can accomplish anything they put their minds into.
4. How long did you take to work on the book and what are the challenges that you have encountered in writing and completing the book?
Robin: It took almost 2 years to complete the first book as finding the right balance with my illustrator was challenging in the sense that you wanted to create the correct tone and feeling of the book through emotions and attitudes through martial arts. It was satisfying to go through the process as you appreciate it more when it's complete!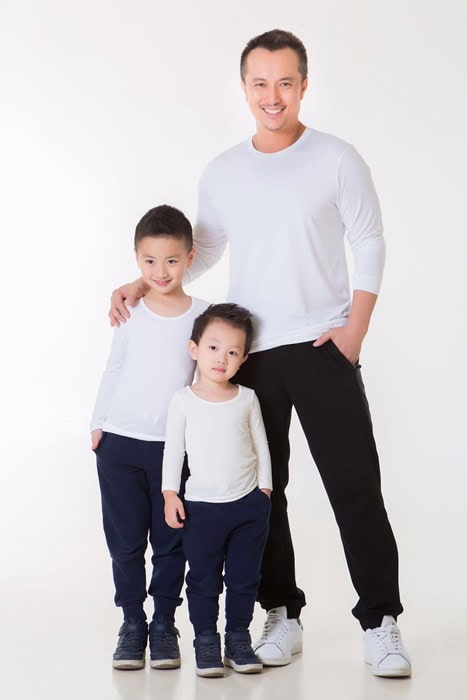 Robin Leong with Lucas and Brady
All the above images credit to Robin Leong 
5. How do you juggle a hectic schedule being a parent, martial arts studio founder and author?
Robin: As our lives get busier each and every day, it's amazing how parents can figure out how to juggle multiple tasks at the same time. It's a testament to parents all around the world who work multiple jobs to make ends meet etc…where there's a will there's a way!
6. What's your advice to parents in helping their children to cultivate good reading habits?
Robin: I'm a strong believer in reading to your children everyday.  By reading to them, it opens up their minds to endless possibilities and they in turn want to read and explore more books and gather more information about life and the world. 
7. What's your advice to someone who aspires to be an author like yourself?
Robin: Don't let anyone tell you that you can't do something! If you have an idea, put it down on paper and find inspiration through things that exists all around you.
8. When is the best age for children to start learning martial arts? What are the benefits for children to learn martial arts?
Robin: There is no 'best age' for children to start learning martial arts, but I do recommend parents to start your children as young as possible.  Both of my children started at 18 months 😊 (we have a popular course called the Kung Fu baby class, which starts as young as 18 months of age). Children observe so much at a young age and even though it may not seem like they are learning much physically, mentally they are on overdrive and they will surprise you as they get a little older with their physical capabilities. Benefits include great hand/eye coordination, balance, strong core and leg muscles, flexibility and best of all…confidence!
9. As a father, what do you think are the challenges of being parents of young children today?
Robin: The challenges of being a parent to young children today is their access to so many different media outlets, whether it's on the computer (YouTube), on television, or gaming. It's very important to instill discipline to your young children from a young age for them to develop good healthy habits and good self control.
10. Lastly, what are you working on now and any projects coming up that you would like to share with our readers?
Robin: I'm excited to share that book 2 of the Kung Fu Force series will be out mid 2021, in addition I have another book project I am working on here in the USA, and lastly, I'm very excited to be working on a documentary close to my heart, on the amazing history of the introduction of Kung Fu in America.
Thank you Robin Leong for taking our interview!
About Robin's first book, The Kung Fu Force and the Tower of Doom, revolves around three disciples, Lucas the Lizard, Brady the Bengal Cat, and Coco the Cockatoo. Together with Shifu Seong the Seahorse, they have vowed to protect the world with their kung fu skills.
But when the Kung Fu Force are summoned to help Mr Goh the Goat, who is stuck on a collapsing tower, Brady realises that he is unable to channel his chi—all because he decided to skive off his kung fu practice. With help from the rest of his team, Brady regains his chi to save the day.
Though the plot, like any other children's book, is simple, it packs plenty of life lessons and skills younger readers can pick up, including various kung fu techniques, and most importantly, important values such as humility and perseverance through Confucius sayings in the book.
Robin shared that "My hope is that this book series will inspire and teach young kids of all ages about respect, dedication and perseverance, and that if you believe you can achieve greatness, you can make it happen through hard work. Starting good healthy habits from a young age is very important in the development of each child!"
The Kung Fu Force and the Tower of Doom is illustrated by Eric Wong.
About Eric Wong, he is an illustrator who takes every opportunity to deliver work that is witty and aesthetically pleasant. He is always finding and experimenting with new ways to challenge his limits. He's the artist/illustrator behind the miniature 3D creations in bestselling book, The Karang Guni Boy, which was recently brought to life in an art installation at the National Gallery Singapore.
Get your copy of The Kung Fu Force and the Tower of Doom at $14.90, the book is available from the Huggs-Epigram Coffee Bookshop, Epigram's online store (epigrambooks.sg) and LocalBooks (localbooks.sg), as well as other leading bookstores.