Our Parenting World – OPW Media team is pleased to be able to interview Thomas Haugan, Head of Marketing and Partnerships for Southeast Asia with Genesis Healthcare Asia to find out more about what is genetic testing and other related topics. Thomas works closely with the Chief Marketing Officer to lead all aspects of marketing and commercial partnerships across Southeast Asia, driving brand awareness and supporting sales.
With more than 10 years of experience, Thomas has spent the last 8 in Asia, based out of Singapore. His experience includes business and network development, client leadership and growth across APAC for the largest global digital, data and relationship marketing agency (Wunderman/WPP). He was also Business Development Director for Singapore-based accelerator/VC firm AccelerAsia, he helped fast-growing technology and digital companies enter and expand in Asia.
Most recently, he served as the Business Development Director, APAC, for global independent marketing services provider WLT, focusing on growing their digital and creative services, as well as strategic partnerships.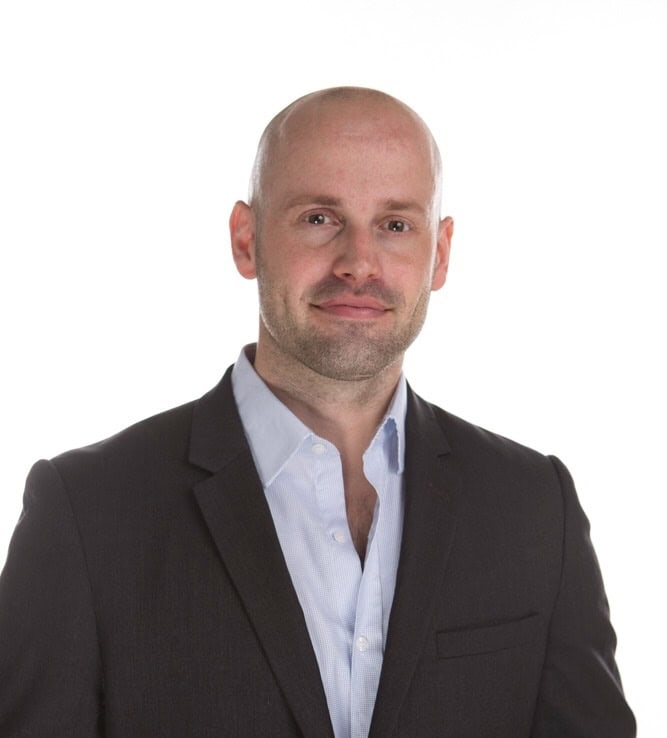 Exclusive Interview with Thomas Haugan (TH) – Head of Marketing & Partnerships, Southeast Asia
1) We see the words "Genes" and "DNA" often, but they are still foreign terms for many. What exactly are they?
TH: I can completely understand why many might feel foreign to these terms. The easiest way to think of them is that genes are the blueprint of all life forms, even you and I. DNA determines the genetic makeup of each individual that makes us all unique. Genes are passed down from generation to generation through heredity, and each gene features 'instructions' on how to make a specific protein, which controls how a cell grows and works. As we inherit genes from both of our parents, that is the reason we look like them. Each of us have more than 26,000 genes!
DNA on the other hand, stands for deoxyribonucleic acid (yes, it's a mouthful) and this carries the genetic code of life. Simplified, think of it as the 4 molecules that make us unique. These are – Adenine (A), Thymine (T), Guanine (G) and Cytosine (C). The sequence of these molecules determines the genetic makeup of everyone.
The intriguing thing is that for each of us all over the world, the average difference in the sequence of all the genes amounts to only 0.1%. This small difference is enough to define how each of us is unique, from our hair colour to the shape of our eyes. And importantly, your genes play a role in terms of your relative predisposition to certain health related conditions, abilities, behaviour, physical traits and more.  
2) Genetic testing is growing in popularity. What can our readers learn or benefit from it, and what does it entail?  
TH: A simple at-home test kit is non-invasive and requires only a small sample of saliva. From that, you can discover so much about yourself; from predisposition of health-related conditions, to body constitution, abilities, behavioural traits as well as items related to your skin, diet and much more.
Based on scientific research, it has been established that illnesses can be traced to genes passed down from parents to their child. It also allows people to learn more about how to maximize their workouts, improve their diet or select the right skin care ingredients to better suit them – all based on their unique genetic makeup. It can't get more personal than that!
At GeneLife, we focus on items that equip people with better knowledge about themselves, and which they can use to make the right lifestyle changes and maximise their own potential. We want to empower people to live a healthier and more fulfilling lives through personalised wellness and prevention.
3) Could you tell us more about GeneLife and the products being offered?
TH: GeneLife is a product [or a service]of Genesis Healthcare Co., a leading provider of genetic research and testing services, founded in Japan in 2004. GeneLife's mission is to empower people with a better understanding of their own body and physiology via their genetic makeup – "Know Yourself, Own Your Future".  We have a range of kits that target different needs or interests. Our most comprehensive kit, Genesis 2.0, is designed to analyse more than 360 test items, ranging from predisposed risk to selected inherited and lifestyle diseases, to body constitution, abilities, behavioural traits and much more. We also have a kit focused on personal growth, looking at inherent talent and abilities, to targeted kits focusing on your genetic diet type, muscle and skin type.
At the end of the day, we focus on providing people with the knowledge and personalised recommendations to make the right lifestyle changes, such as to reduce risk of certain conditions, lose weight, gain muscle, have better-looking skin or excel in their careers or personal lives.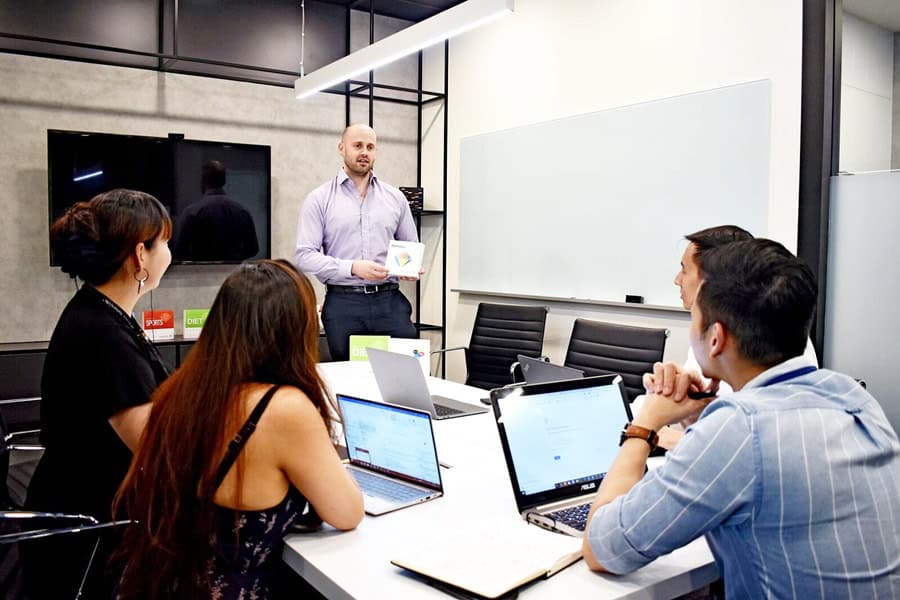 All the above images credit to Genesis Healthcare Asia
4) What is the difference between you and other brands out there?
TH: We are unique in that firstly; our foundation is in research long before we started selling products and services to consumers. Secondly, our focus is on Asian populations. Our products and research focus on understanding and making recommendations to people of Asian origin. Lastly, we provide services to both medical service providers and to consumers directly.
Genesis Healthcare specializes in genetic research and testing, having provided over 2,000 genetic tests to the research and medical community for over 15 years. Our position as a leader in Japan is a testament to the trust we have gained with customers over the years. More than 710,000 people have taken their DNA journey with us to date, placing us as a leader in Japan and possibly in Asia. Furthermore, all our tests and products are developed in-house at our own research facility called Genesis Institute of Genetic Research (GIGR) by our highly knowledgeable researchers, scientists, and geneticists. All samples are analysed at our own lab in Tokyo.
5) With a rise in data security concerns, DNA information is very sensitive. How do you ensure that personal information is kept protected?
TH: As a company, we take extreme precaution to protect all our customers regarding the use of genetic information and personal data as required by Privacy Laws and METI Genetic Testing Guidelines in Japan. Our company is also certified by The Council for Protection of Individual Genetic Information (CPIGI). All our employees are also routinely trained in Ethical Use and Conduct of Genetic Testing and we have a strict security and compliance policy to ensure protection of sensitive data. We ensure we follow the local regulations of the markets where we operate.
 6) What are your plans in Singapore and the region moving forward?
TH: We opened our Singapore and Taiwan offices last year, and our plan is to continue expanding into other markets in Southeast Asia, using Singapore as the base. Last year was about building the foundation; setting up our operations and localizing our products. Now we are looking at growing, both direct to consumers as well as through strategic partnerships where we can work with brands and organisations that bring benefits to both parties, and where our products can complement and strengthen their products or services.
We also look for ways we can positively impact the markets where we operate. At the end of last year, we announced our Genesis Asia 1,000 Project, where we would decode the whole genome of 1,000 Asians with rare diseases to support research. This is something we are looking to drive through this year.
In April 2019, we also announced our new brand ambassador; one of the best footballers of our time, ex-Barcelona player and now captain of Vissel Kobe in Japan – Andres Iniesta. We also look forward to sharing other exciting developments in the near future.
7) How can consumers find out more about your products?
TH: If you would like to know more about our products, you may go to www.genelife.asia or check out our Facebook and Instagram pages (@genelifeasia), where we post a lot of educational contents so people can get a better understanding of the information found in your genes.  
8) Can this test replace the need of going to the doctor?
TH: No. GeneLife test results are not diagnostic nor for medical use and should not replace any current or previous diagnosis made by a physician. These kits are the first step to your own personal genetic screening and a way to understand potential risks with recommendations to improve your lifestyle to reduce those risks. GeneLife reports should not be used for health or medical interpretation unless it is provided by a physician.
Thank you Thomas Haugan for taking our interview!