This Halloween, families can look forward to a night of family-friendly adventure that will involve gathering clues and embarking on The Masquerade Hunt after last year's successful debut of KidZania Singapore's Halloween night event SpookyTown.
This immensely popular KidZania Singapore's Halloween night event SpookyTown, the sequel titled SpookyTown 2: The Masquerade Hunt will take place over seven select nights from 25 October to 9 November. SpookyTown is built upon a series of bizarre events that surround the fictitious town and its citizens. Families can look forward to a different tale unfolding each year. Suitable for families with kids aged 3 and above, there will be a range of activities such as engaging sensory walk-throughs, musical performances, masquerade mask-making, carnival booths, themed role-play and more! Please read about our earlier visit to KidZania Singapore's Halloween night event SpookyTown 2 at http://ourparentingworld.com/kidzania-singapore-presents-spookytown-2-the-masquerade-hunt/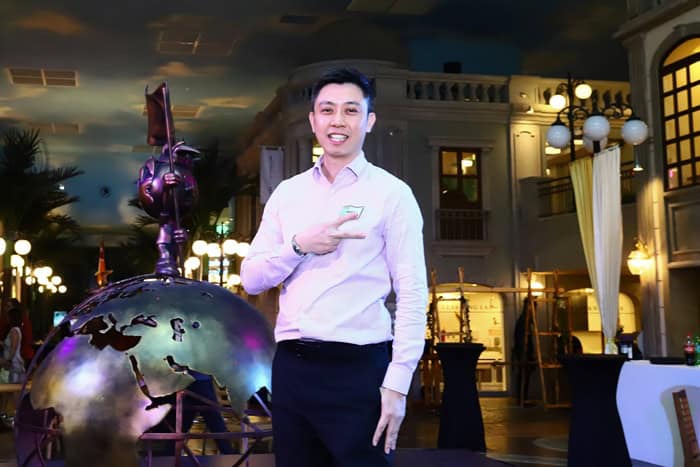 Our Parenting World – OPW Media team is pleased to be able to interview Wayne Lim, Vice-President Commercial, KidZania Singapore where he will share about KidZania's annual SpookyTown event. 
Exclusive Interview with Wayne Lim, Vice-President Commercial, KidZania Singapore
1. OPW: Please share with us more about SpookyTown 2: The Masquerade Hunt, what's the inspiration and story behind this year's theme?
KZSG: SpookyTown is back once again this year for families to enjoy a night of thrilling fun. At night, the City transforms into the ficticious SpookyTown where we build different stories year on year.  
In 2018, we recruited brave souls to solve the mystery of The Lost Carnival whereby the story with the cure was found and all the town's citizens were transformed from food mutants back to their usual selves. But alas, it was revealed that the explosion was caused by Mayor Fabiola and she has disappeared!
This year, we're inviting everyone back to SpookyTown to help find the town's missing Mayor Fabiola by embarking on The Masquerade Hunt.
2. OPW: Can you tell us more about the three brand new SpookyTown characters? How did you and your team come up with the ideas of introducing the new characters?
KZSG: Three brand new characters are introduced this year to help visitors on their quest. We have Quinn, the grumpy leader; Ginn, the hysterical doll; and Tinn, the oblivious monkey – each character embodies a different characteristic that will appeal to different type of kids.
We build thematic activities behind these characters, such as the Spooktacular Street Show and Time-out with Ginn, to help propel the storyline and enhance the overall event experience.
3. OPW: Celebrations and traditions can play a very important role in a child's life, what do you think Halloween means to a child and what's the importance of introducing Halloween to children in a fun yet holistic way? How does KidZania Singapore come up with the Halloween activities and ensure that the activities at SpookyTown 2 are wholesome and age-appropriate for children of all ages?
KZSG: Halloween in Singapore is typically known to be a scarefest for teenagers and adults, while the traditional trick-or-treat is not a common practice for local kids. Hence we saw an opportunity to create a fun and memorable family-friendly event surrounding Halloween, without the ghouls and scare, while retaining the idea of letting kids collect candies and treats through curated activities.
Just like KidZania City in the day whereby activities are designed to be age-appropriate, special care has been taken to ensure that kids of all ages are able to understand the storyline and complete the quest at hand, all while having fun.
We also worked with different partners who provided curated activities, sweets, treats and other goodies. Everyone who visits SpookyTown will not walk away empty-handed!
4. OPW: Lastly, do you have anything else that you would like to share with our readers about SpookyTown 2: The Masquerade Hunt and what are the things to look out for in KidZania SpookyTown 2 and why it's bigger and better this year?
KZSG: It will definitely be a night of hunts and thrills for the entire family, so come on down to gather clues and locate the town's missing Mayor Fabiola.
Lastly, don't forget to come in your masquerade best! There'll be a Best-Dressed Award up for grabs every night.
OPW: Thank you Wayne Lim for taking our interview!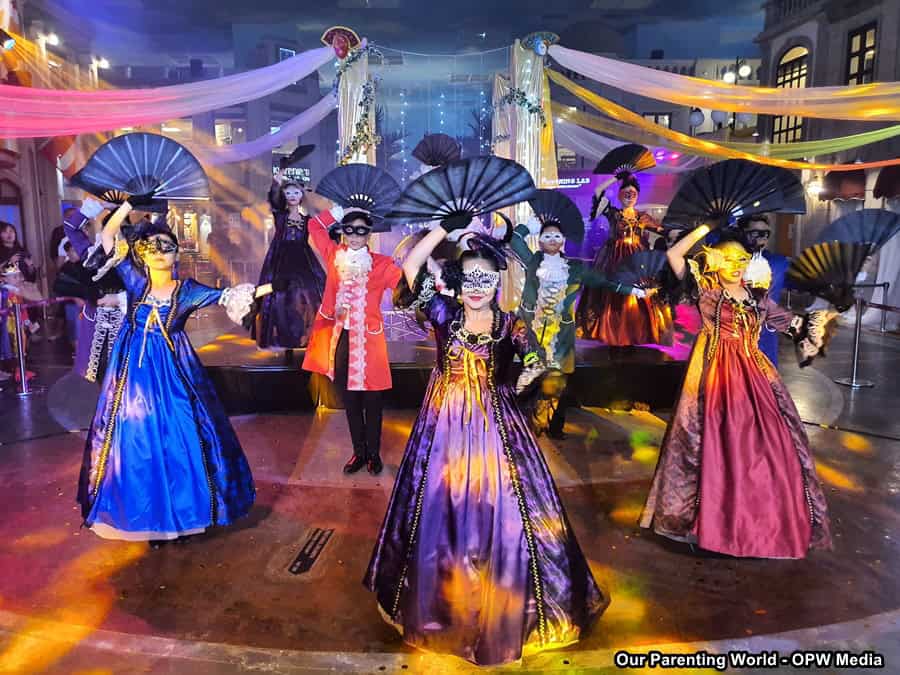 We have so much fun at SpookyTown 2! Come bring your family and children to KidZania Singapore SpookyTown 2: The Masquerade Hunt to have a fun-filled time together and embark on an exciting and thrilling adventure!
SpookyTown 2: The Masquerade Hunt
Event dates:

Friday to Sunday, 25 to 27 October 2019

Friday and Saturday, 1 and 2 November 2019

Friday and Saturday, 8 and 9 November 2019

 

Time:

6:30pm – 10pm

 

Venue:

KidZania Singapore, Palawan Kidz City

31 Beach View, #01-01/02, Singapore 098008

 

Ticket Prices:

S$43 (Advanced Purchase until 11.59pm on day before selected date)

S$48 (On-site Purchase)
For more information on KidZania Singapore and updates on its latest events and activities, please visit www.kidzania.com.sg and facebook.com/KidZaniaSingapore.