Snow City presents Singapore's first Ice Hotel Gallery experience just in time for the school holidays and the festive season. This new highlight is to be certified as 'Singapore's First Ice Hotel Gallery Experience' by the Singapore Book of Records. The permanent exhibit replaces the Arctic Snow Playground and features sculptures and furniture entirely carved out of ice.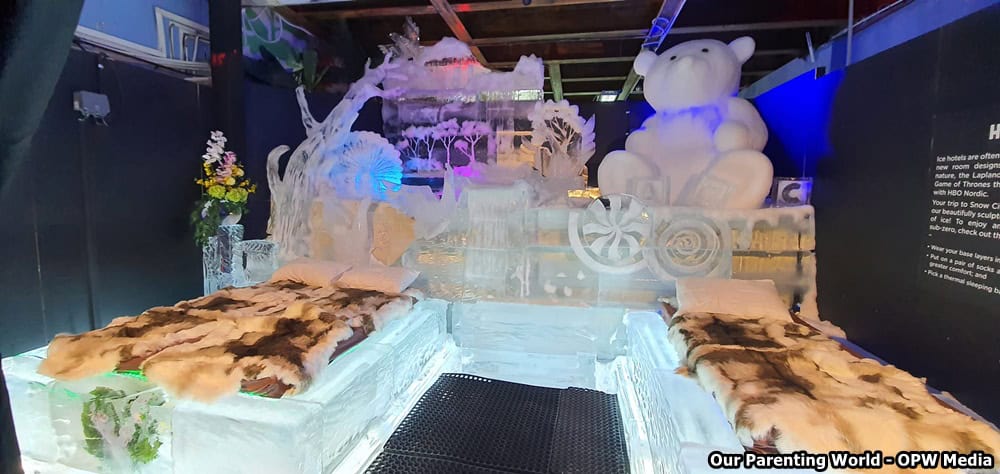 Beautifully Sculpted Hotel Room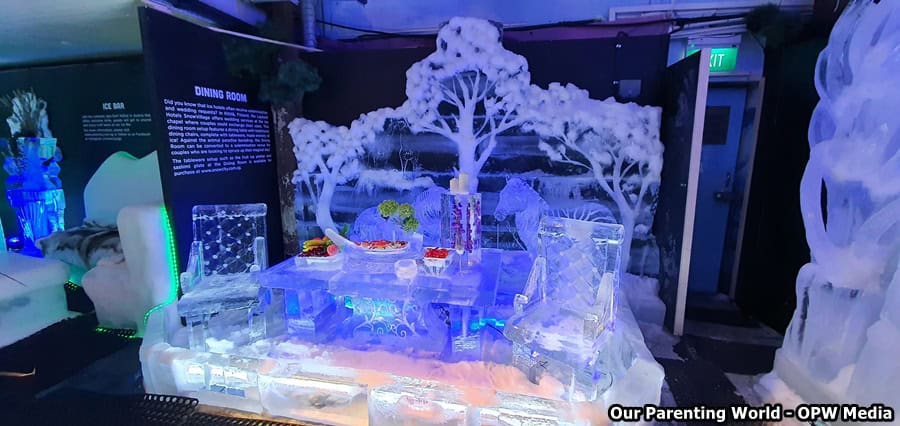 Dining Room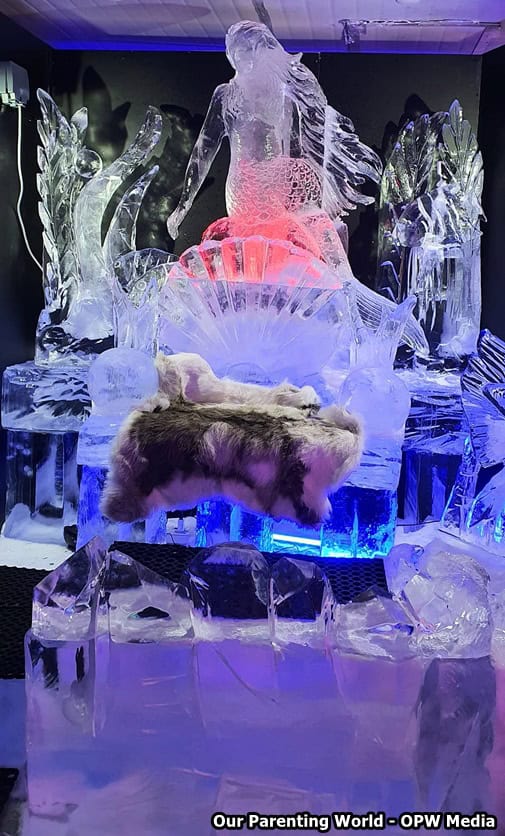 A majestic centrepiece, the Ice Throne was designed and sculpted by Singapore's well-known artisan, Jeffrey Ng.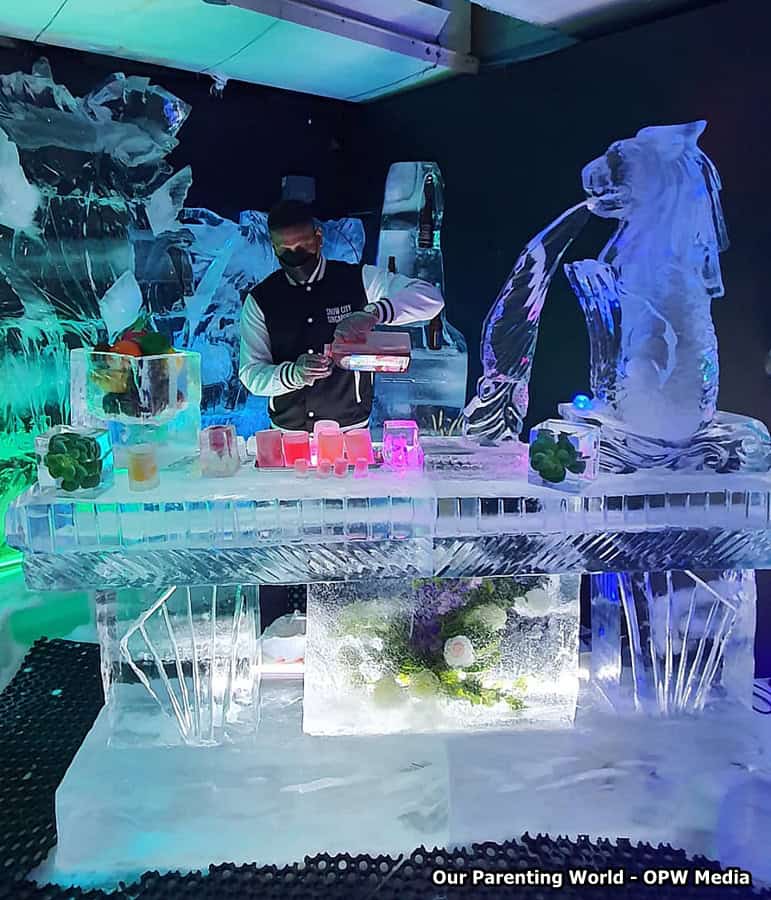 Enjoy a drink at the Ice Bar
Visitors can have a first-hand feel of what it is like to be at the Arctic Circle when they visit the Ice Hotel Gallery and experience winter wanderlust without having to travel out of Singapore. Set in an environment that simulates ice hotels found in Finland, Norway or Sweden, with temperatures measuring at a frosty -5 degrees Celsius, this immersive attraction is an instant getaway to a Nordic wonderland. Guests can lounge at the Ice Bar furnished with chairs, couches and tables fashioned out of blocks of ice and admire the intricate ice sculptures carved by local award-winning artisan Jeffrey Ng depicting scenes with animals, flora and fauna. 
Norazani Shaiddin, General Manager of Snow City Singapore, said, "We are very proud to be unveiling Singapore's first Ice Hotel Gallery experience at Snow City with the support of STB's Experience Step-Up Fund. Taking the theme of our current exhibit further, this feature incorporates a different aspect of the Arctic we have not given prominence to before. Drawing inspiration from ice hotels in the Nordic region, we have also included local influences into its design. We hope this will be an exciting and fun new attraction for young families, and even couples who are looking for unique locations to do photo shoots."
Tickets to Ice Hotel Gallery are priced from $17 onwards and includes access to the rest of Snow City's features including the Snow Field and Arctic Snow Slide. Additional session at the target shooting gallery, a battle in a sub-zero shooting arena, or an ice bumper car ride are available. Tickets for all these activities can be purchased via https://ticket.snowcity.com.sg or Klook with SingaporeRediscovers Vouchers.
In addition, special admission bundles will be available for visits during the year-end school holidays, offering up to 20% discount with the purchase of tickets for two adults and two children. Guests who purchase bundles will also receive a 10% discount on merchandise at the retail shop.
Thinking of where to celebrate Christmas? Snow City's Ice Hotel Gallery experience will be a special Christmas treat for the whole family to have fun and great bonding time together! More information is available at www.snowcity.com.sg.
Featured Image credit to Snow City