JOHNSON'S® is a trusted name in baby care for mothers with its Clinically Proven Mild products and is recommended by doctors for over 125 years. This April, JOHNSON'S® invites all parents to experience the #PowerofTouchSG with CottonTouch™, the first and only product line blended with natural cotton, designed for newborn sensitive skin, gentle enough from day one of birth.
JOHNSON'S® believes that parents' loving touch is one of the most important experiences that positively impacts baby's overall healthy development. Touch is one of the first few senses we develop, and amidst these unpredictable times, our ability to utilise the most basic of senses have been affected. However, at JOHNSON'S® we believe the power of our touch is key to providing connection, safety, and comfort in ensuring your baby's healthy development.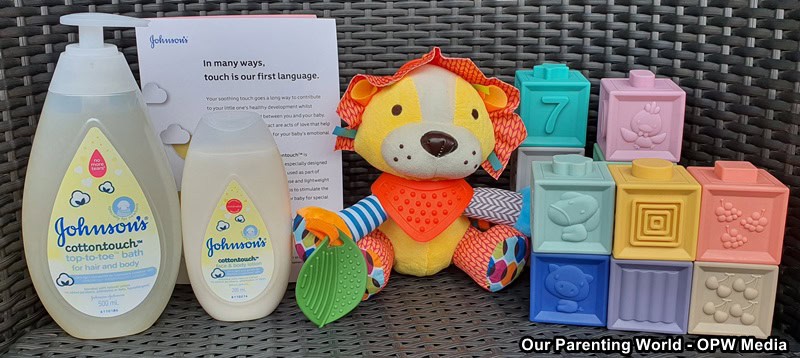 While encouraging bonding time, JOHNSON'S®  CottonTouch™ offers the following while keeping your baby safe:
• Hypoallergenic care made from 90% naturally derived ingredients
• 100% gentle care, with no added parabens, phthalates, or dyes,
• Kills germs upon cleansing and washing (CottonTouch™ Wash)
Designed to elicit a parent's instinctive gentle and loving touch, JOHNSON'S® CottonTouch™ wash and lotion, when used as part of bath time routine, helps to stimulate the pleasure centres in the brain of the baby for special and memorable bonding moments between baby and parent. Made only with purposeful ingredients, its easy-to-rinse and lightweight formula with no sticky residue empowers parents to develop healthy bathing and massaging routines to bond, experiencing the #PowerofTouch with their babies.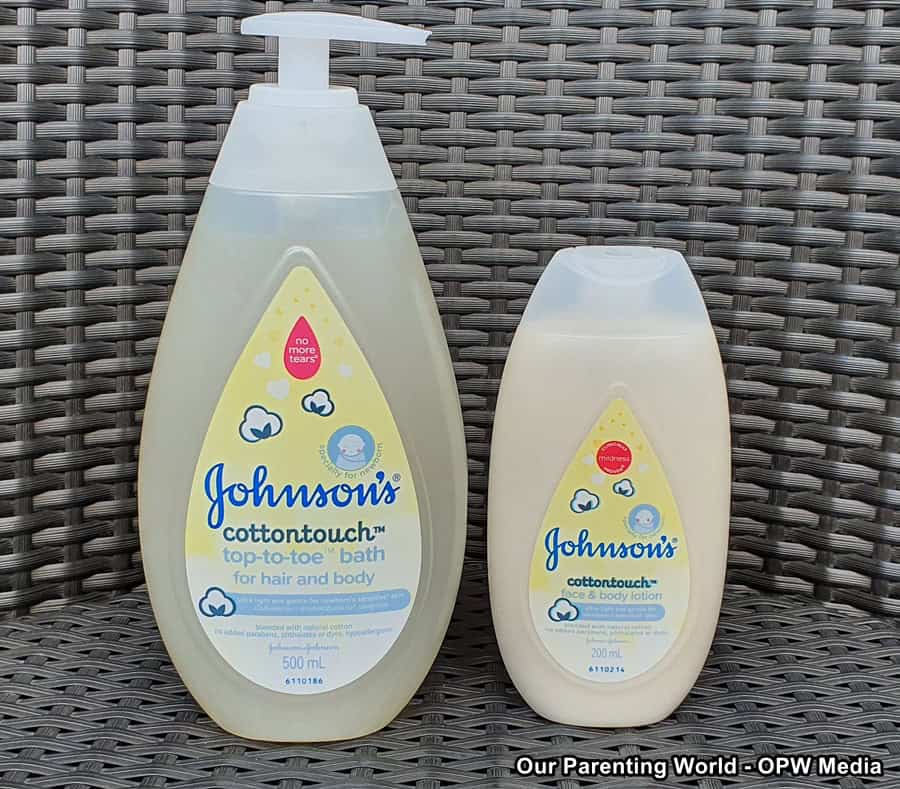 JOHNSON'S® CottonTouch™ Top-To-Toe Bath for hair and body (L) and JOHNSON'S® CottonTouch™ Face & Body Lotion (R)
JOHNSON'S® CottonTouch™ Top-To-Toe Bath for hair and body
The new Cottontouch™ Wash is ultra-light, hypoallergenic and gentle for newborn's skin.
The soft formula quickly turns to a velvety lather that is easy to rinse and leaves no residue, sweeping away dirt and killing germs without leaving skin feeling dry, or compromising baby's skin microbiome. When used as part of a bath time routine, CottonTouch™ top-to-toe bath, with finely milled cotton, enables a gentle, ultra-light touch and enhances a parent's touch.
R.S.P for 500ml: SGD10.90
JOHNSON'S® CottonTouch™ Face & Body Lotion
The new CottonTouch™ Face & Body Lotion is a breathable and hydrating water gel formula made with natural cotton, which instantly delivers nourishing hydration to baby's skin. The ultra-light texture absorbs quickly for 24-hour moisturisation without leaving any residue on newborns' skin, providing dual protection from skin dryness when used together with wash.
R.S.P for 200ml: SGD6.90
Directions to Use:
Step 1: Wet hair and body, apply JOHNSON'S® CottonTouch™  Top-to-Toe Bath for hair and body and gently lather and rinse.
Step 2: Dispense a small amount of JOHNSON'S® CottonTouch™ Face & Body Lotion into palm and gently work into skin for 24-hour moisture and nourishment.
JOHNSON'S® CottonTouch™ range is available islandwide at leading online and offline retailers – Amazon, Cold Storage, Giant, Guardian, Lazada, NTUC FairPrice, Qoo10 Singapore, Redmart, Shopee and Watsons.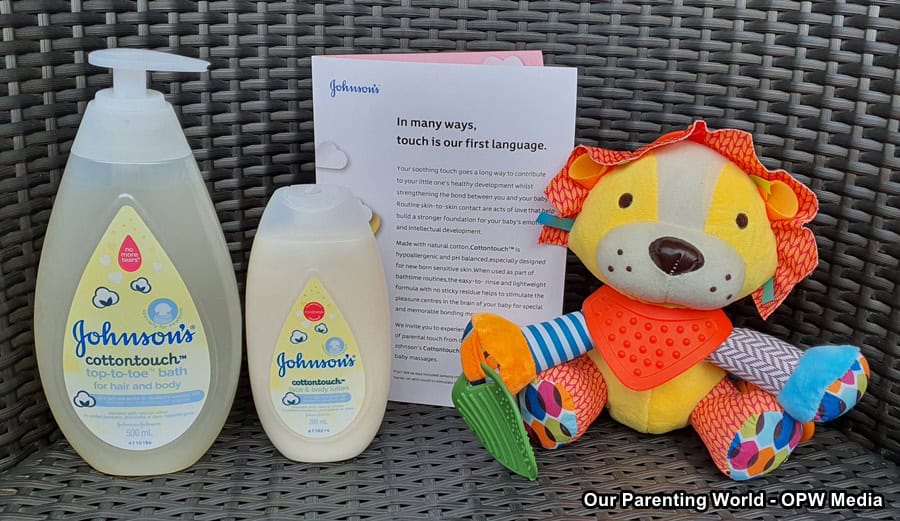 For more information and to experience the power of touch with #JohnsonsBabySG and #PowerofTouchSG, please visit the following social channels:
Facebook:  https://www.facebook.com/MinistryOfMomsByJohnsons/
Instagram: https://www.instagram.com/johnsonsbaby/