We are excited to start our celebration for Singapore's Golden Jubilee Weekend by attending Families for Life SG50 picnic at Marina Barrage this morning. What a memorable and wonderful way to spend family time together and celebrate SG50 at the same time!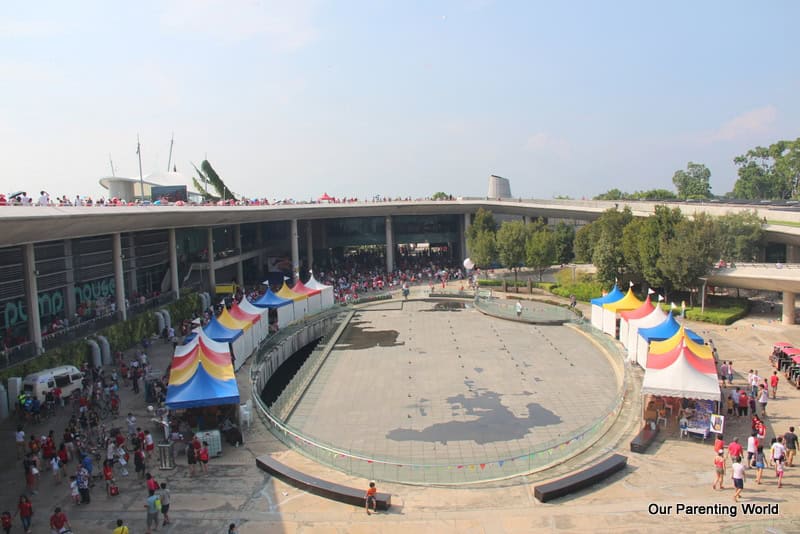 This is the first of the five Families for Life SG50 picnics held during the Golden Jubilee Weekend. Families for Life has arranged a series of SG50 picnics over 2 days on Friday, 7 August and Saturday, 8 August. The locations are Marina Barrage which is held on both days whilst, Pasir Ris Park, Sembawang Park and West Coast Park are held on Friday, 7 August.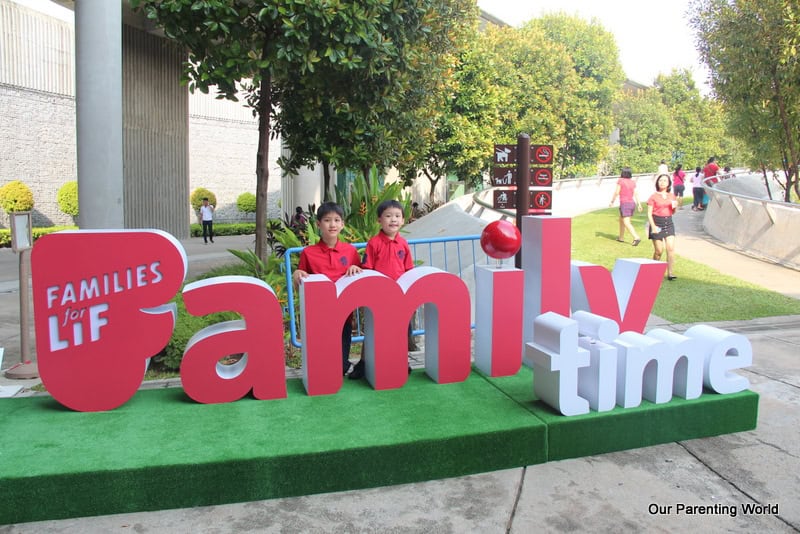 The response has been overwhelming at each location and we were at Marina Barrage which about 10,000 participants attended the picnic organised by Families for Life to celebrate SG50. 

Participants can look forward to a wide variety of carnival stalls, games, activities and performances by local artistes that the whole family can take part, enjoy and have fun.
The Families for Life Mobile Cafe will be making its appearance at the SG50 picnics, serving complimentary food and beverages. Picnic baskets are available for sale at the picnics and all proceeds are donated to the charity which is the Straits Times School Pocket Money Fund.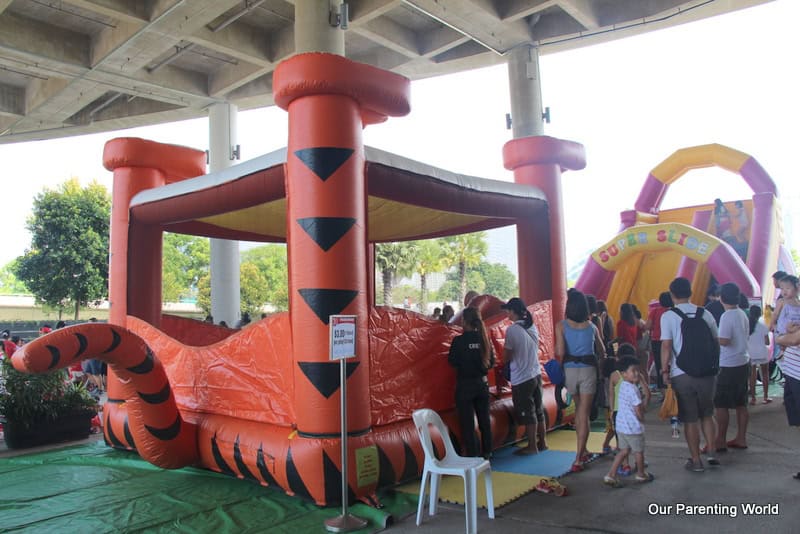 Children are excited to take the train ride, bounce and play in the inflated playground and slide at the picnic venue.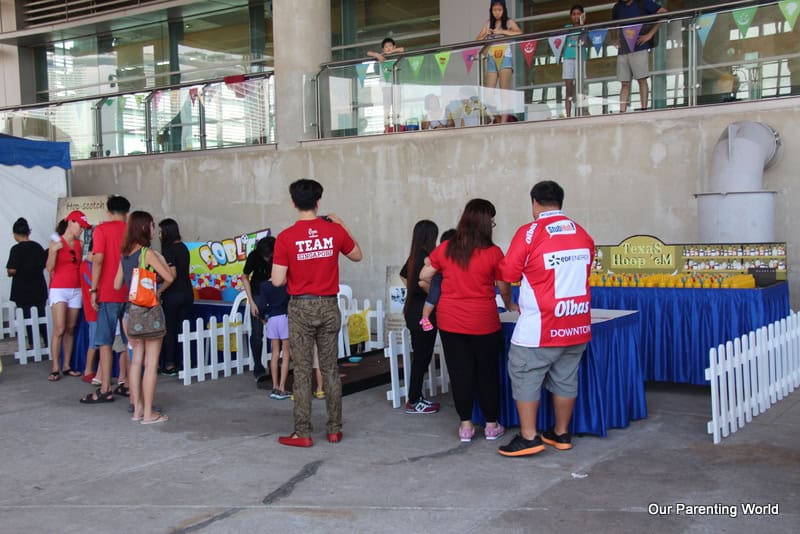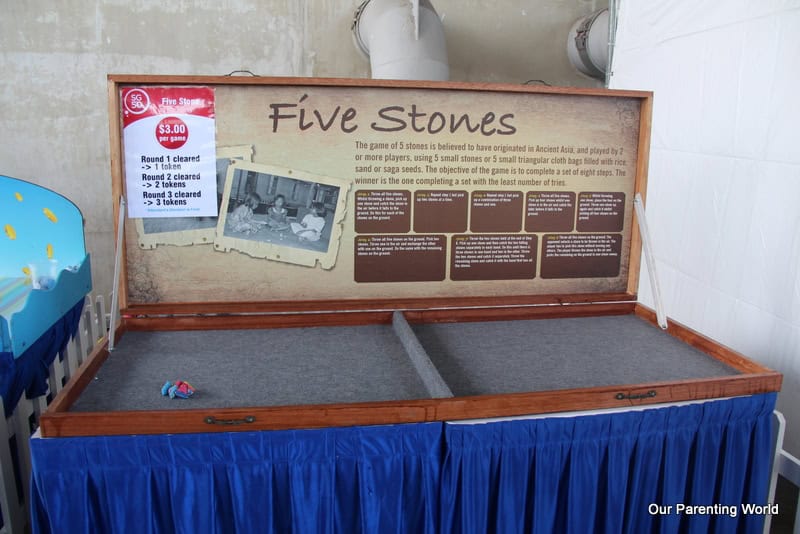 Remember the Old School Childhood Games that we used to play when we were little especially for the parents?
Here at Families for Life SG50 picnic, we had the opportunity to revive our memory and let our children get to know more about these games. The games include Five Stones, Hop-scotch, Goli (Marbles), Pick up Sticks, Chaptek and many more. The games stalls are crowded with families having fun playing with these nostalgic games.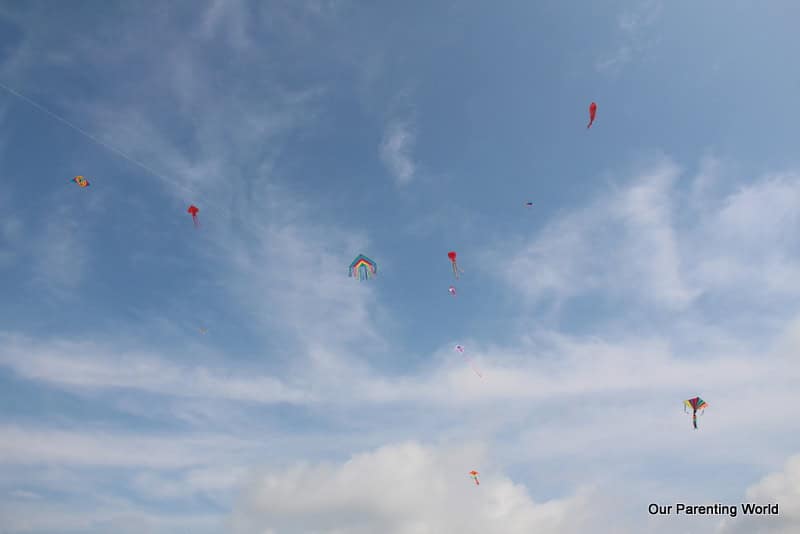 The sky is beautifully decorated with many colourful kites by the picnic participants.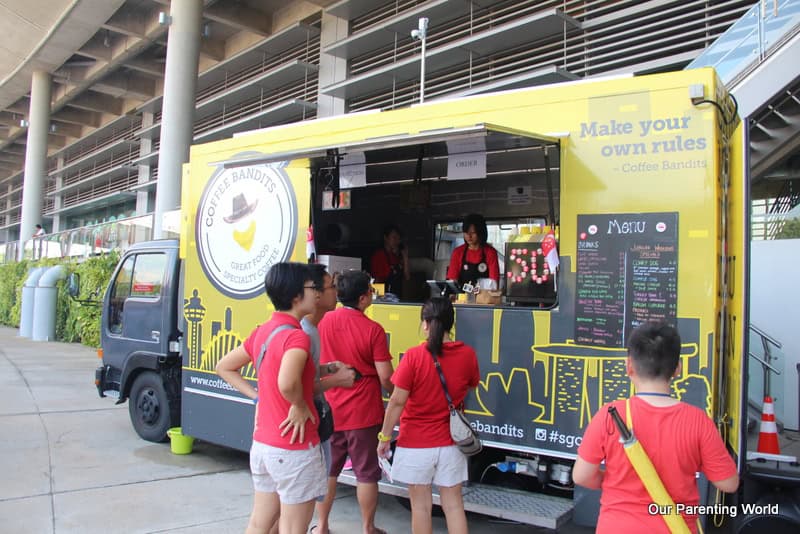 Feeling hungry? The food truck is a popular place to buy food and drinks for the hungry crowd.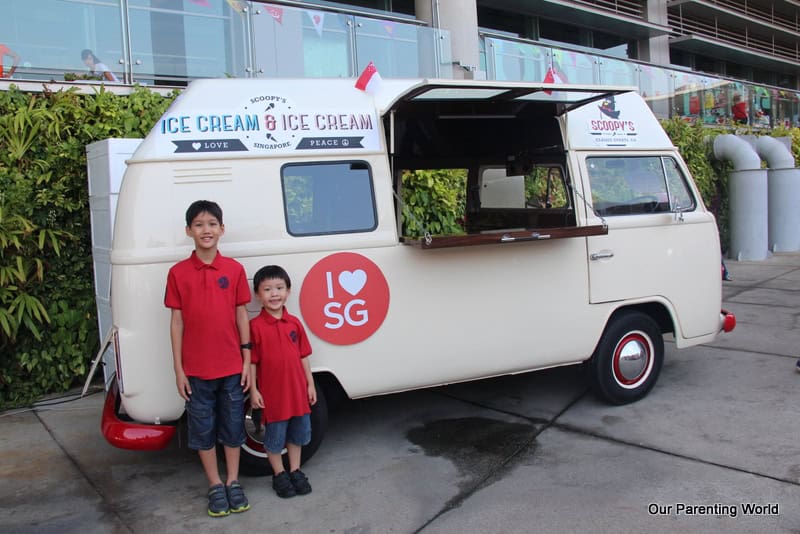 We saw this unique Ice Cream truck at the picnic venue and this is one of the popular hotspots for photos taking with many of the picnic goers.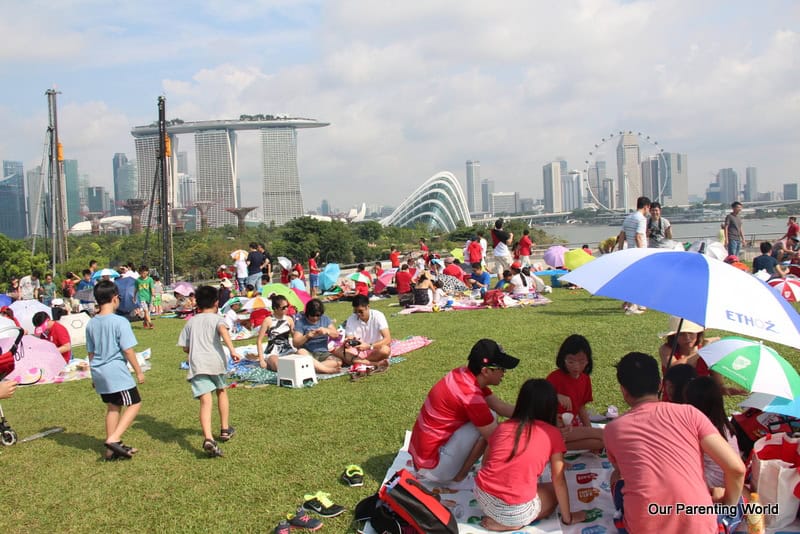 Many families were seen enjoying their picnic meals and spending time together amidst the beautiful scenery. Even though it has been raining on and off but it did not dampen our spirits. We all had a good time at the picnic. 
At 12pm, picnic goers at Marina Barrage will be able to see the Republic of Singapore Air Force's (RSAF) Black Knights 25 minutes aerial performance comprising of 22 manoeuvres, as well as an opening and closing displays above the waters off the Marina South area from Friday to Sunday which is the National Day.
To find out more about Families for Life and its activities, please click HERE. 
Families for Life
About Families for life (FFL) aims to promote strong and resilient families in a genuine and positive way. Through engaging Singaporeans about families and providing platforms for family bonding, FFL aims to inspire Singaporeans to renew their commitment to their families.
The Families for Life Council is headed by Mr. Ching Wei Hong, Chief Operating Officer, OCBC Bank.
Please visit www.familiesforlife.sg and www.facebook.com/familiesforlife.sg for more information.