Buds by Shangri-La Hotel, Singapore opened on 26 January 2018 is the first hotel on Orchard Road to build and design the largest interactive play space for children. This fun and interactive space covers over 2,150 square metres in total consisting of 850 square metres indoors and another 1,300 square metres outside is available for both hotel and non-hotel guests.  
Let Our Parenting World (OPW) team brings you to explore and discover Buds located at Level 1 Tower Wing, the new play space that children will love as follows: 
Toddler Zone – children below 4 years old and parent accompanied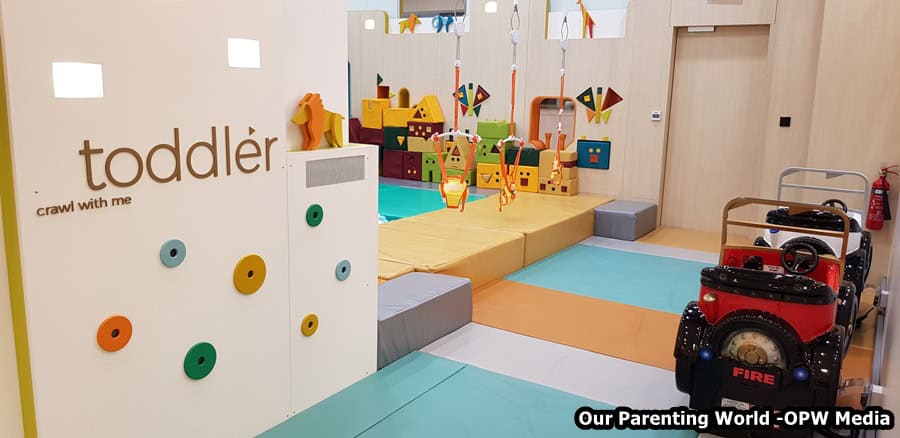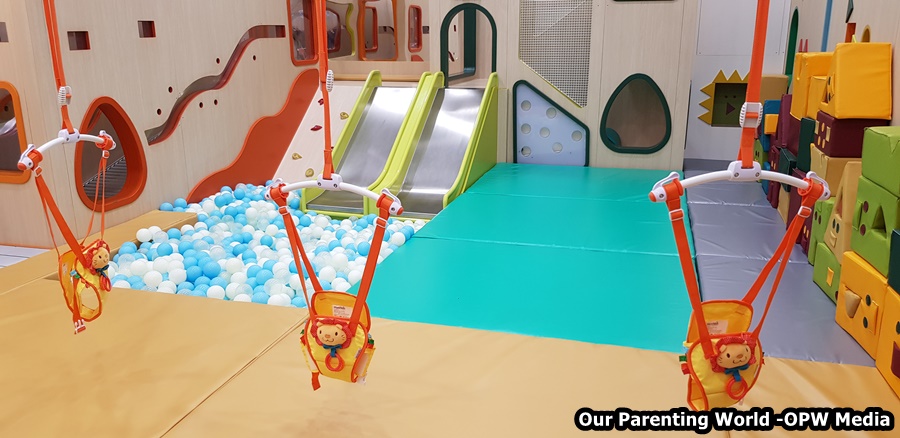 Let your little ones play their hearts out at this soft-play zone where they can bounce, swing, roam, crawl, have fun with vintage kiddy rides, floating balls, slide, crawler, climber, ball pit, and piano floor.
Explorer Zone – children 4 years and up and no parental supervision is required
Does this play area rings a bell? We were told that this play area is modeled after the famous "Journey to the West" where Monkey King lives at the Flower-Fruit Mountain.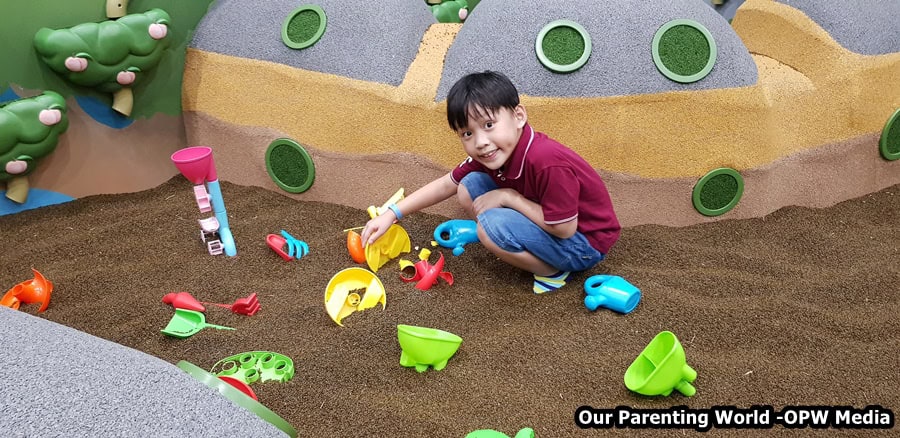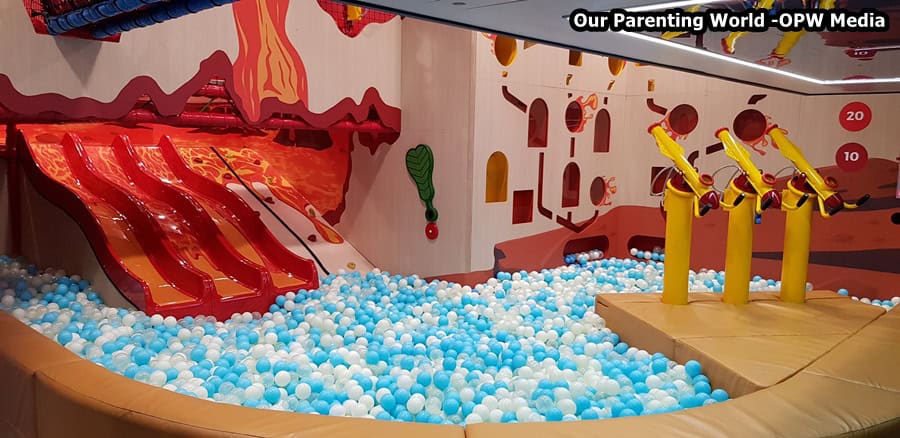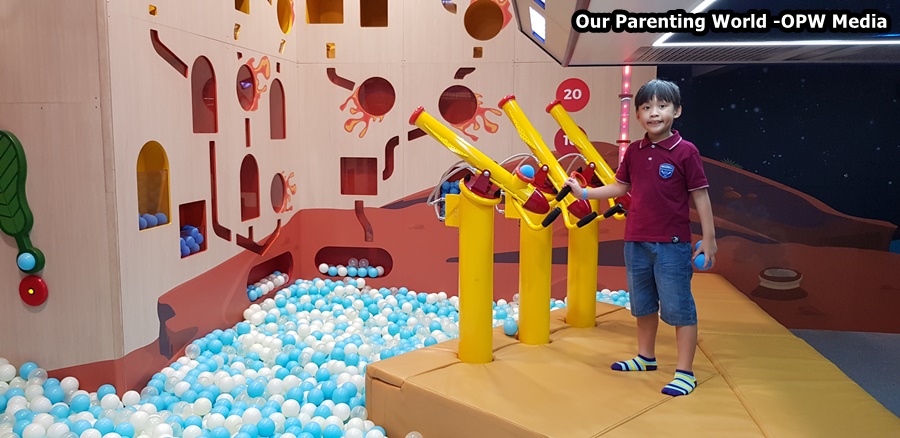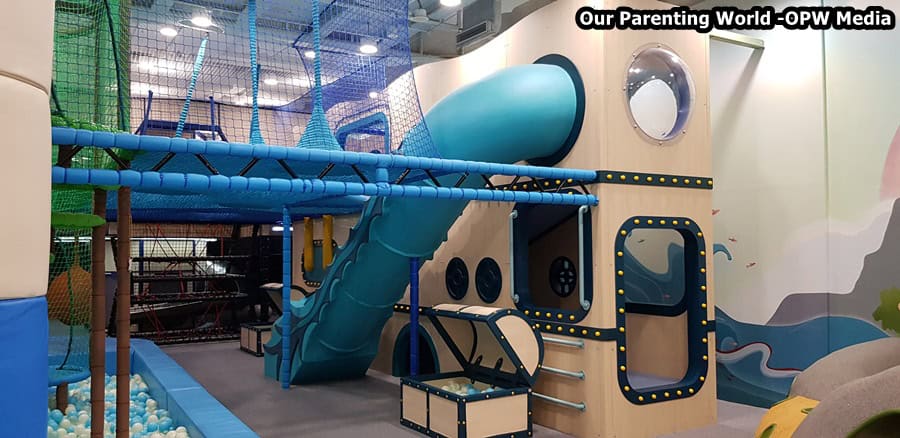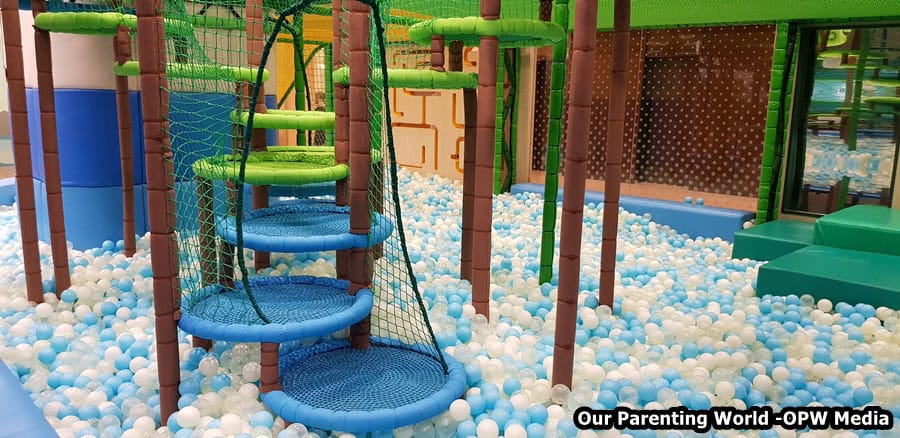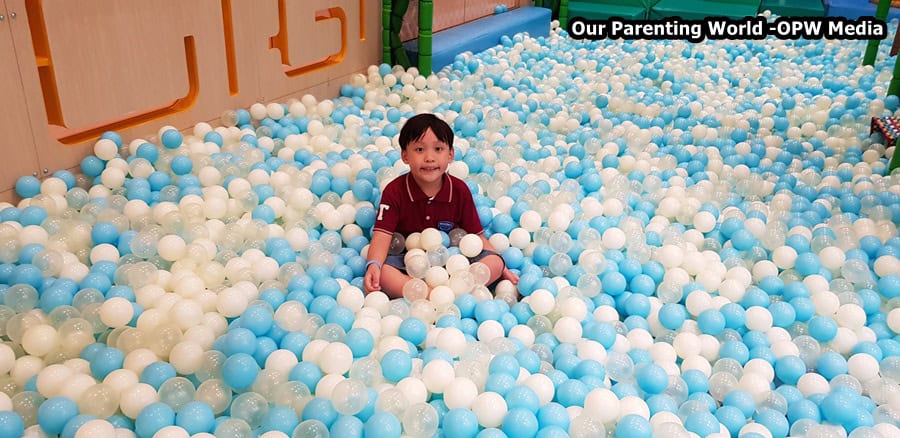 At this zone, children can embark on an exciting journey through five themed play area consisting of Waterfall, Space, Mesh Cave, Underwater and Fire Mountain where they can learn, discover stories, overcome the obstacles and challenges through having fun playing.  
Themed Activity Spaces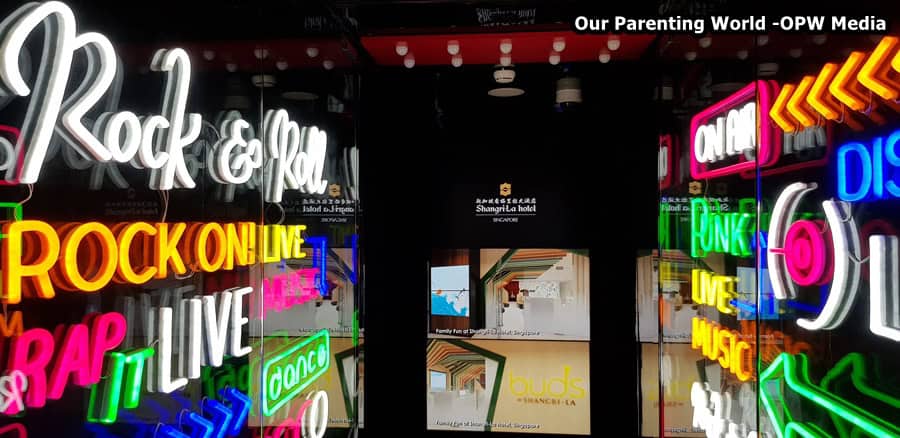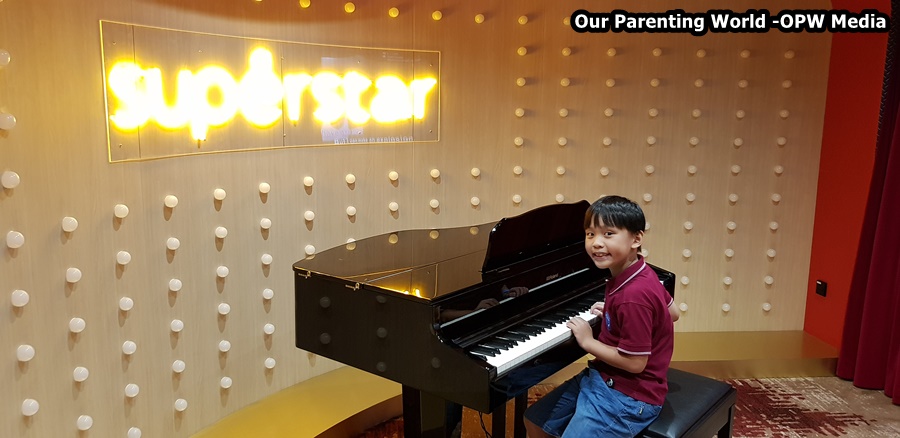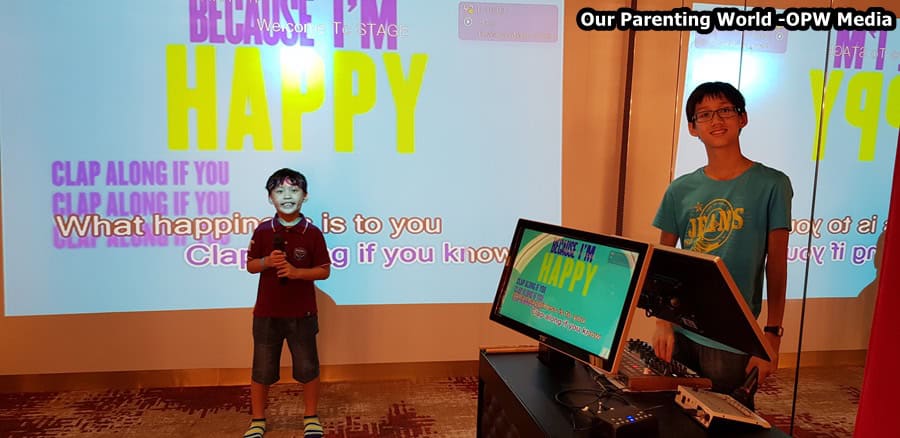 At this zone, kids can discover their hidden talents, take the stage to showcase their creativities. This is the place where our kids spend a lot of time, you can be a musician, singer and or simply just enjoy yourself playing with the various instruments at this area. 
Themed Activity Spaces includes the following spaces to encourage fun learning: 
Muddy – for budding artists who like to make a splash
Stage – a music studio for young performers
Bake – a fully equipped cooking classroom for children and parents
Party Room – an interactive space for celebrations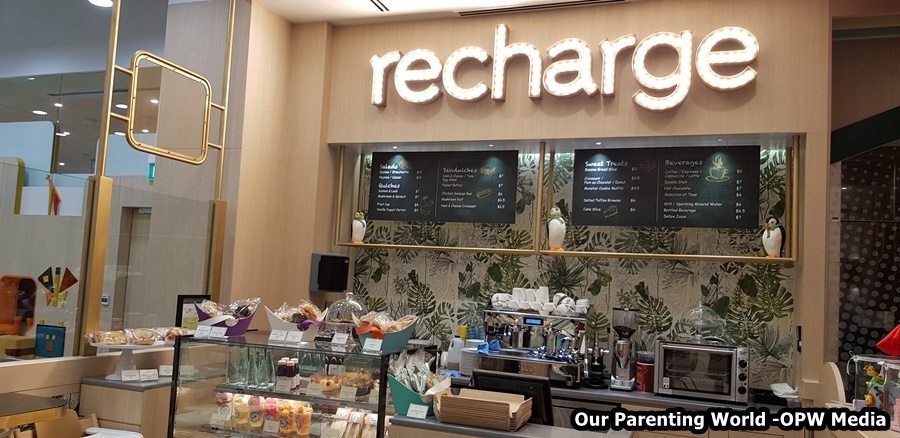 Parents, you can chill out and relax at Recharge Café over coffee and food located within Buds while your kids are having fun at the play area. Rest assured that your kids will be well taken care of by Bud's team of experienced and friendly staff. 
Outdoor Playground – parent accompanied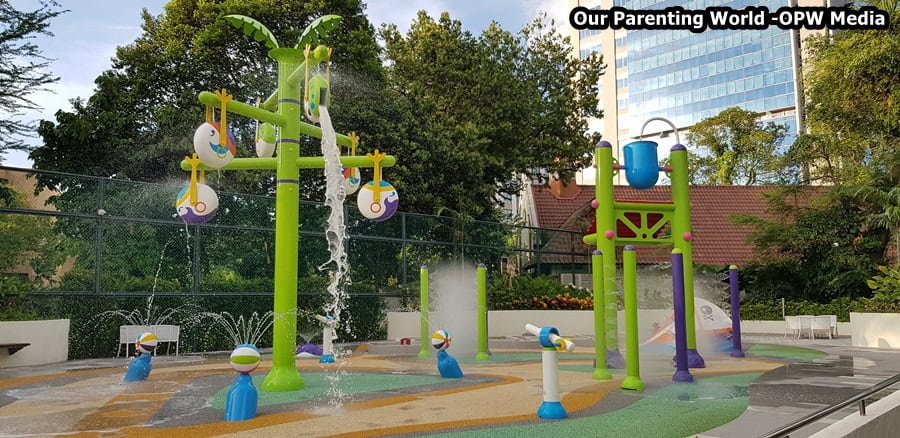 Splash Pads Water Play Area
Kids take your swimming suits and move to outdoor where you can have a splashing good time! The outdoor playground is located next to Dutch Pavilion.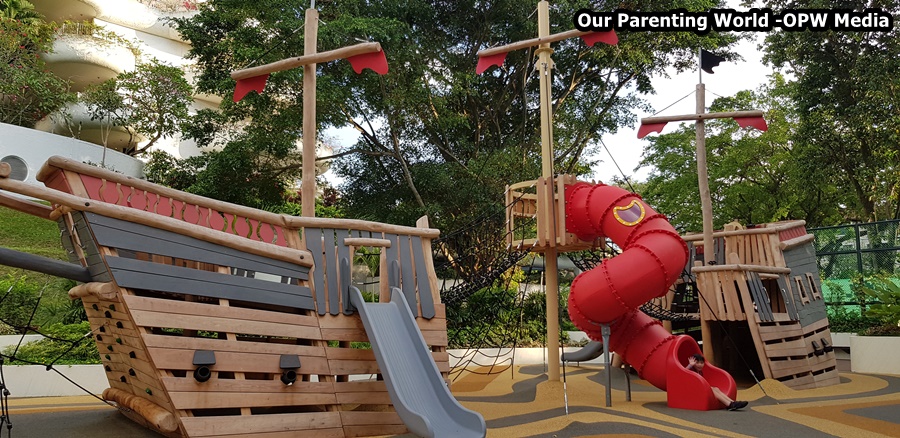 Pirate Ship
Ahoy! Join in the adventure and have a good time running wild on board a giant pirate ship featuring challenging climbs and slides.
To participate in the play activities at the Outdoor Playgound, please register at Buds before heading to the outdoor area. 
Buds by Shangri-La has nursing rooms, custom-designed children's bathrooms and RFID wristband technology to keep your children safe & secure. Kids can have fun in a safe and immersive environment. Bring your kids to Buds and let your kids' imagination run wild and have loads of enjoyable fun time!
Buds by Shangri-La
Venue: 22 Orange Grove Road, Singapore 258350
Location:
Indoor – Tower Wing, Level 1, Adjacent to The Line, Pool & Health Club 
Outdoor Playground –Garden Wing, Level 1, Adjacent to Dutch Pavilion. (Register at Buds by Shangri-la, Tower Wing, Level 1 beforehand)
Operating Hours:
Indoor:
Monday–Sunday 9am–9pm
Outdoor:
Monday–Sunday 9am–7pm
Additional Information: 
Complimentary to Shangri-La Hotel, Singapore, Themed Family Suite and Deluxe Family Room hotel guests.
For all other Shangri-La Hotel, Singapore guests, apartment residents, and restaurant / spa guests, the entry is SGD 28 per child (ages 4+), SGD 18 per toddler (ages <4), inclusive of 1 adult admission
For non-hotel guests, the entry is SGD 48 per child (ages 4+), SGD 28 per toddler (ages <4), inclusive of 1 adult admission
Classes and special activities are charged separately
3-hour limit for non-hotel guests applies
To find out more, please visit: 
http://www.rediscovernew.shangri-la.com/discover/about-buds/