Fans of Cartoon Network's coolest bears, 'We Bare Bears', are you ready? 
Grizzly, Ice Bear and Panda pack their bags and is coming to Singapore as their first destination on the "We Bare Bears: We'll Be There" pan-Asian tour. After two weeks of intense online voting, the Lion City came out on top, and now the bears will visit our little red dot to snap some selfies and spread paw-sitivity with plenty of bear hugs. Hooray!
Being fans of 'We Bare Bears', we are so excited to know that they are coming and can't wait to see them! From March 5, 2019, the bears will visit local tourist hot spots and iconic Singapore locations with their personal tour guide and internet personality, Preetipls. Who knows, they may even show up at your school, office or home!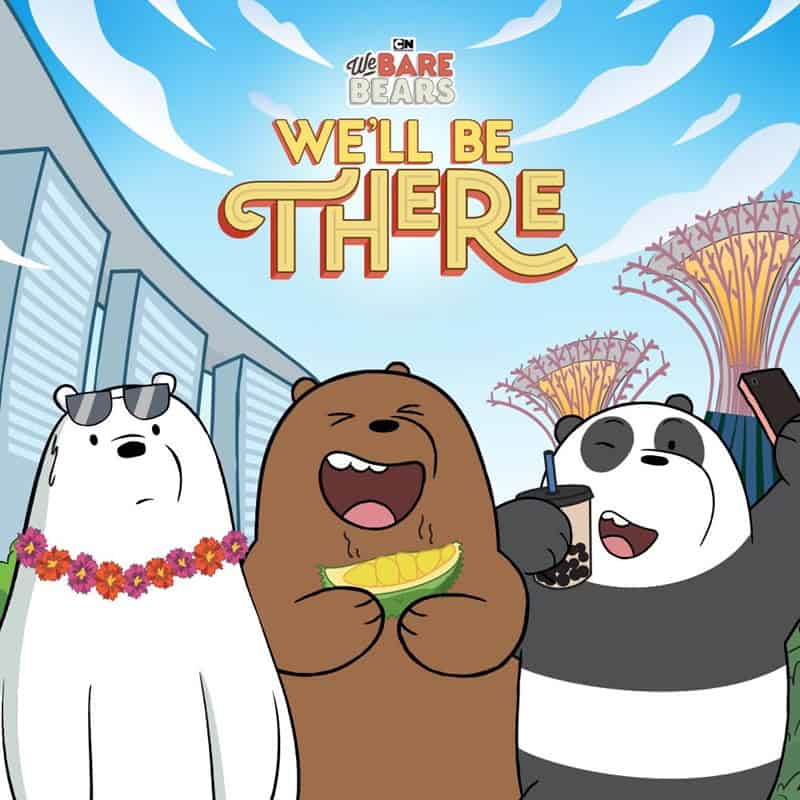 Bears' fans can also visit Tampines 1 and Century Square malls from March 20 – 26 where they can enjoy a mix of themed activities centred around food and fun. Visit Panda-approved Insta spots and share your photos with hashtags #Tampines1xWBB #CenturySqxWBB to stand a chance to win exclusive We Bare Bears kitchenware premiums.
During that week, shoppers who spend $20 in either malls will also be able to sign up for workshops – Make We Bare Bears shrink art keychains at Century Square on Saturday, March 23 at 1pm, 3pm and 5pm; and customise tote bags at Tampines 1 on Sunday March 24, 1pm, 3pm and 5pm.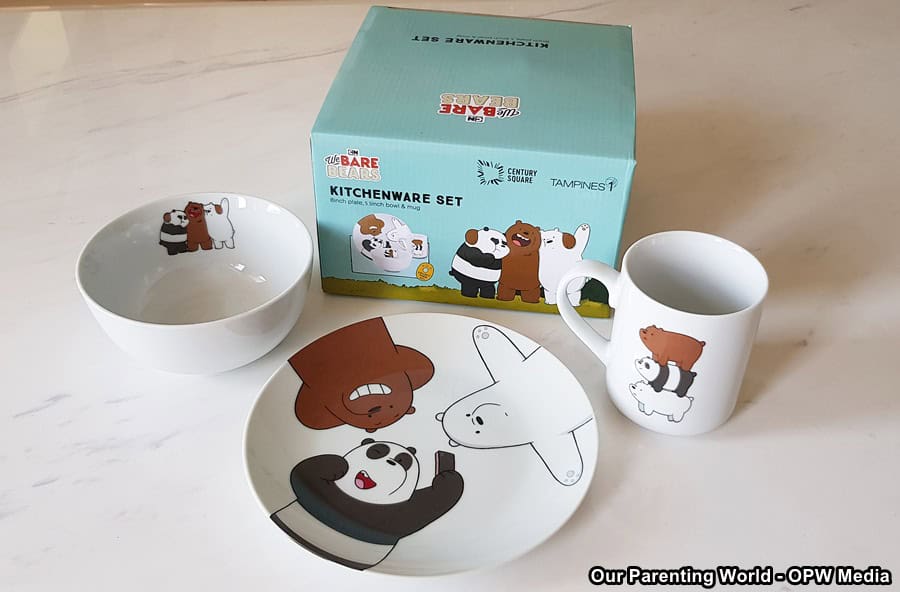 Those who spend a minimum of $200 in any store (or a minimum of $150 with any F&B store's receipts) will be able to redeem some awesome We Bare Bear kitchenware such as mugs, plates and bowls from 18 February to March 31.
If you want a chance to experience a signature bear hug, then make sure to visit Tampines 1 on Saturday, March 23 or Century Square on Sunday, March 24 at 1pm, 3pm or 5pm – the bears will there hosting an exclusive meet & greet and photo session.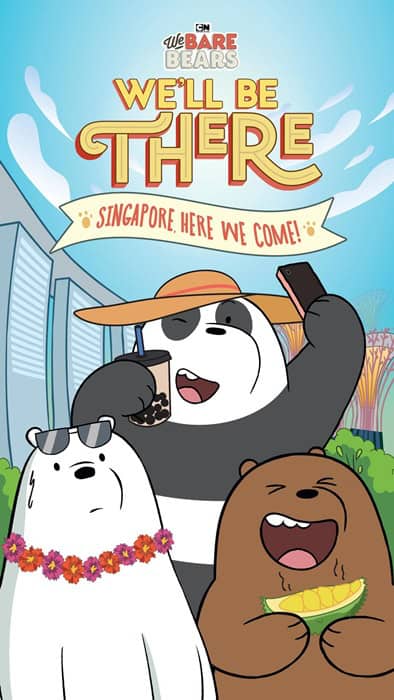 For more information about the bears "We'll Be There" journey and the mall events at Tampines 1 and Century Square, please visit the following:
Website at https://webarebears.cartoonnetworkasia.com/hugstour/singapore 
Cartoon Network Asia official Facebook page at https://www.facebook.com/CartoonNetworkAsia.
If you want to hang out with some real We Bare Bears' fans, join Cartoon Network Asia's Community Page at http://bit.ly/WBBFBGroup and get updates on your favourite bear-bros all year round!
We Bare Bears airs on Cartoon Network (StarHub TV Ch. 316 and Singtel TV Ch. 226) and Cartoon Network Watch and Play app.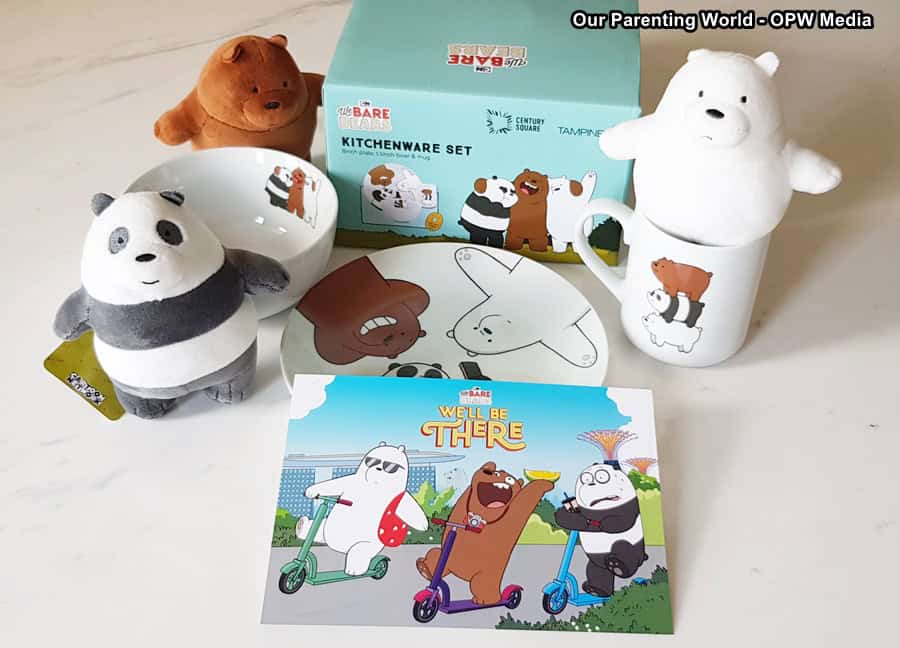 Mark the dates down and don't miss the opportunity to catch Grizzly, Ice Bear and Panda in Singapore!