Tokyo, Japan's capital is one of the most popular travel destinations for many and if you are thinking of where to go for holiday with your family for the year-end school holidays, Tokyo may just be the perfect destination for you! Tokyo has many to offer, it is an interesting place with a mix of tradition and modernity where you can have an enjoyable and fun-filled experiences. 
Keio Plaza Hotel Tokyo is situated at the heart of Tokyo's famous Shinjuku district, located just outside Tochomae Station and only a 5-minute walk from Shinjuku Station which is the most popular shopping and entertainment spots. This luxury hotel is ranked as one of Japan's leading international hotels well-known to provide personalized, exceptional experience to its guests coming from the Japanese culture that is known as omotenashi which means Japanese hospitality, offering the best service to its guests.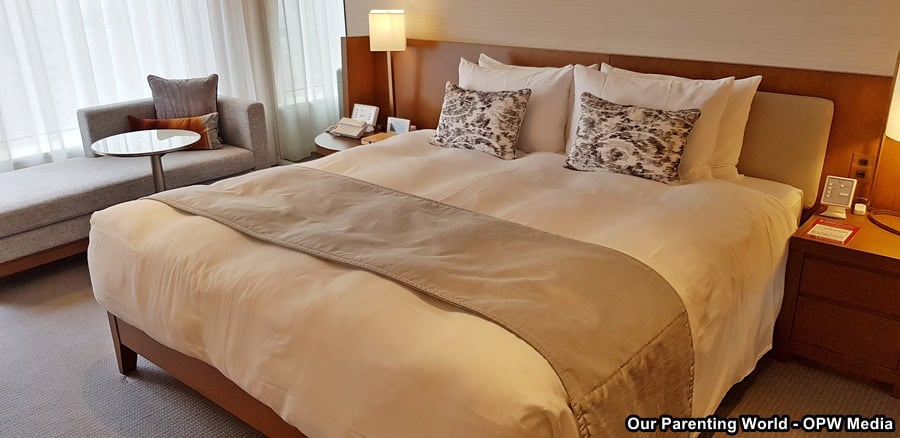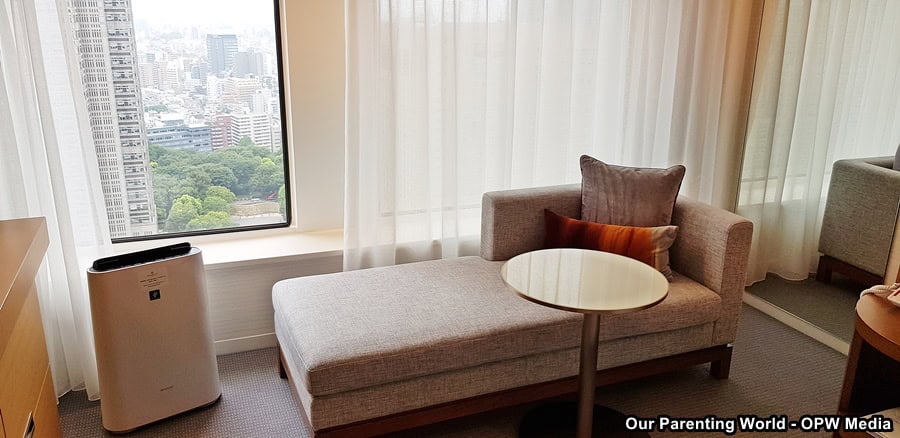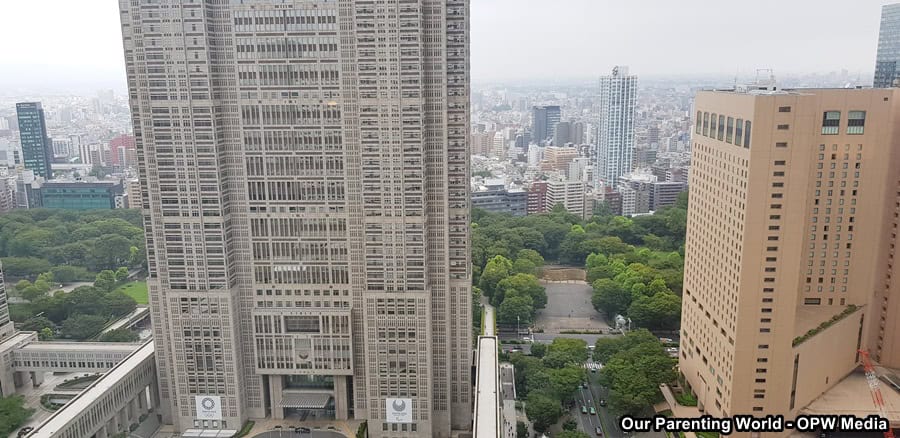 We stayed at Premier Grand with full access to the Club Lounge during our visit to Tokyo. This is a spacious and luxurious room that offers a spectacular view of Tokyo city from the wide picture windows at our room. Enjoy a good rest and sleep on the high quality mattress by Sealy with traditional Italian sheets by Antonietti. The room has free Wi-Fi service, a well-stocked mini bar, Japanese tea, coffee, complimentary water bottle, humidifier, air purifier, large TV and other essential facilities to make your stay comfortable.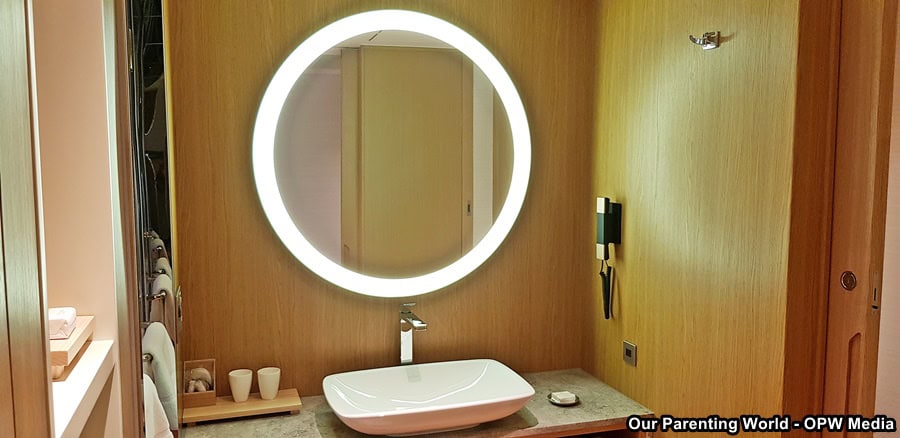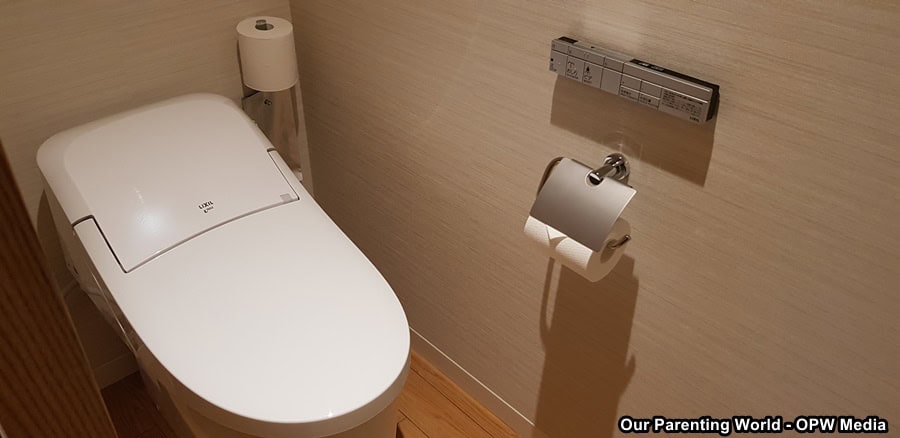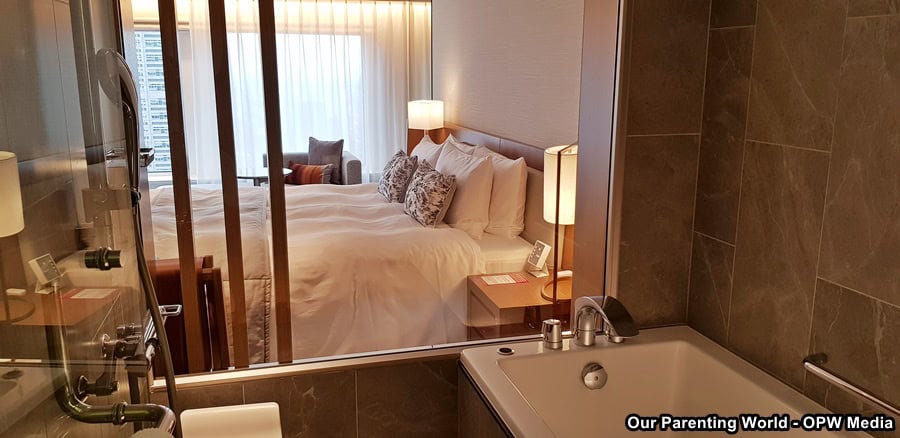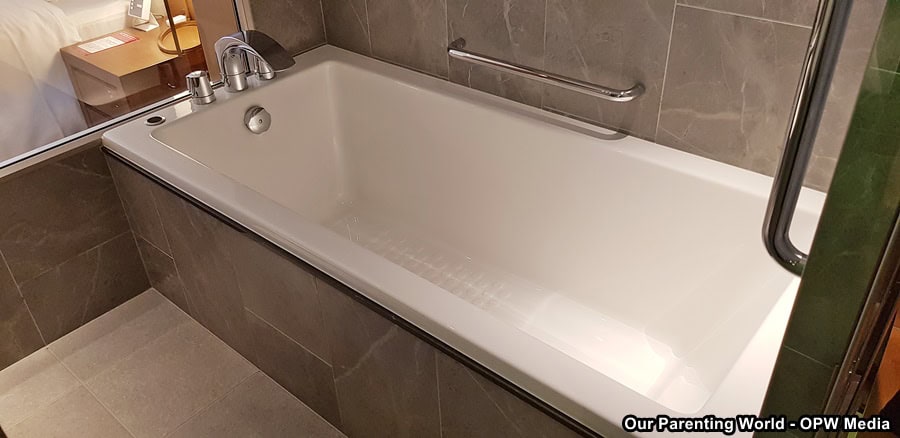 The bathroom features the toilet and the shower in two separate chambers. The shower room consists of a huge bathtub and a standing shower. Whenever we visited the toilet, the toilet seat will lift up automatically. What's more, this lovely bathroom comes with soft and highly absorbent towels known as Imabari towels that have been produced for more than 120 years in Ehime Prefecture, bath amenities are from Jasmin & Bergamote, they are natural cosmetics from the south of France by L'Occitane en Provence and lady's and men's skin care sets are also provided. That's so thoughtful and we feel so pampered staying in this room!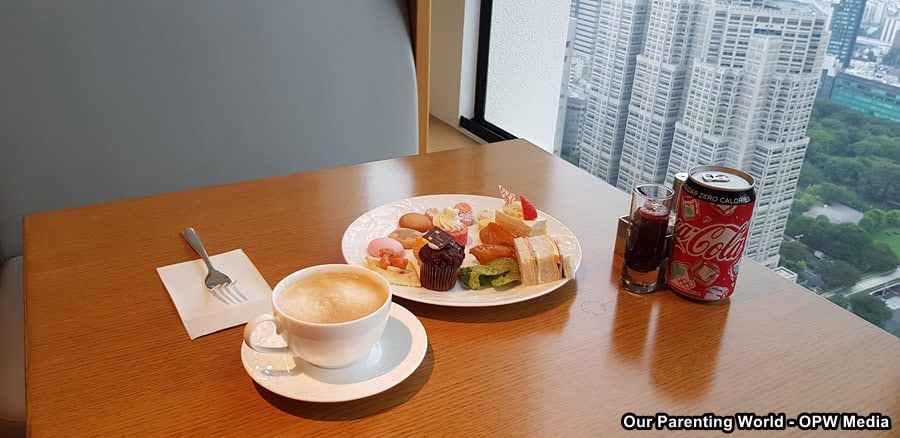 Chill out at the Club Lounge and enjoy the dining facilities that start with buffet breakfast with live stations, sweets at tea time and snacks and beverages from 7am to 10 pm with a spectacular city view of Tokyo. If you need any help, a dedicated concierge is always on hand at the Club Lounge to assist you.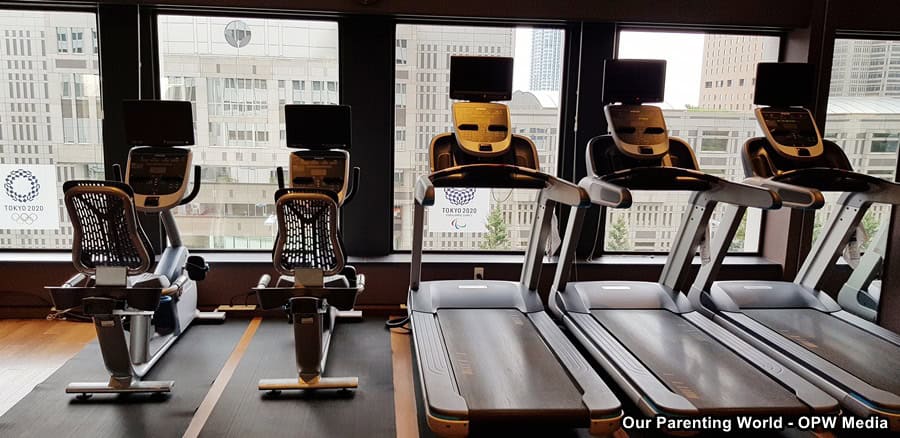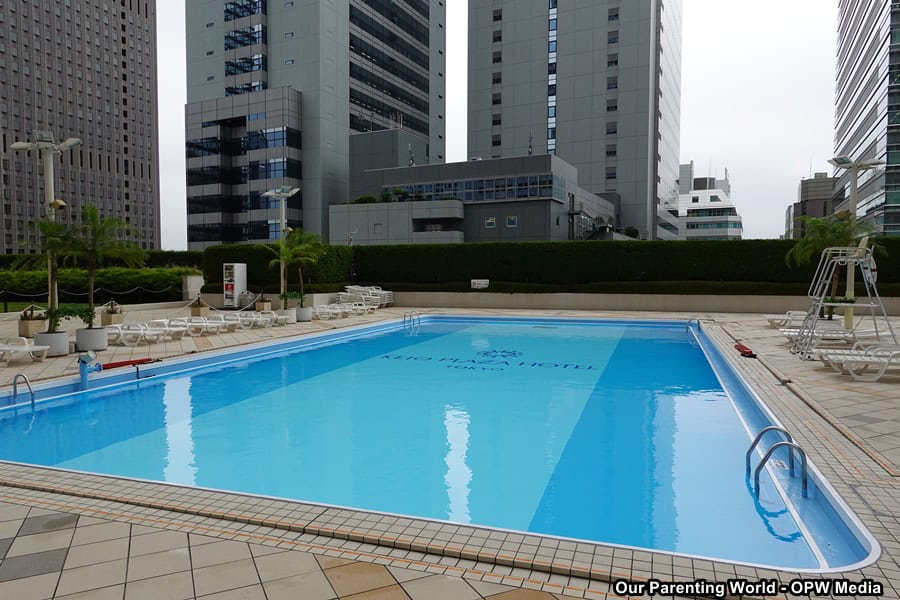 Guests who like to exercise can use the fitness room with state-of-the-art fitness equipment and swim at the sky pool with stunning views. 
In addition, Keio Plaza Hotel Tokyo also offer unique experiences for guests who would like to participate and find out more about Japanese culture like Japanese Tea Ceremony and wearing Kimono (Yukata). These activities provide great bonding time for the whole family to enjoy and at the same time, they can learn and appreciate more about the Japanese culture together.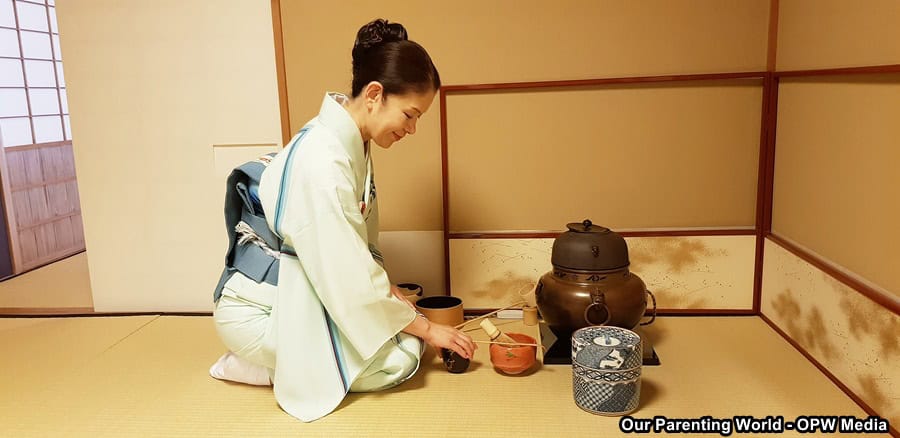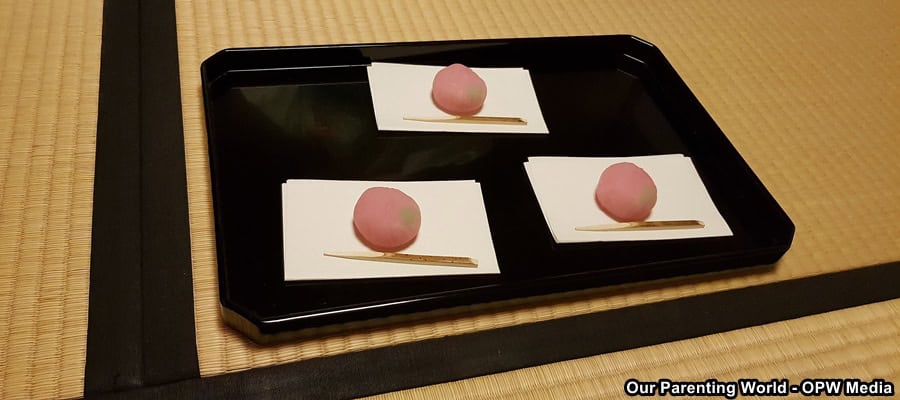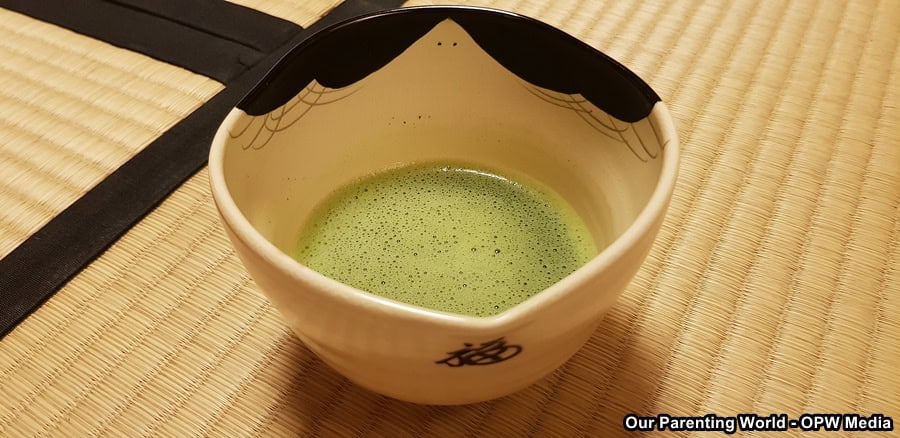 Japanese Tea Ceremony Room "Sho-Fu-An"
This is a dedicated traditional tea room known as "Sho-fu-an" located in the hotel where you can learn more about how Japanese tea ceremony is carried out by a highly experienced tea master. This is available for both staying guests and visitors where you can enjoy sweets, Japanese tea while understanding about the art of Japanese tea culture and the procedures of conducting a tea ceremony.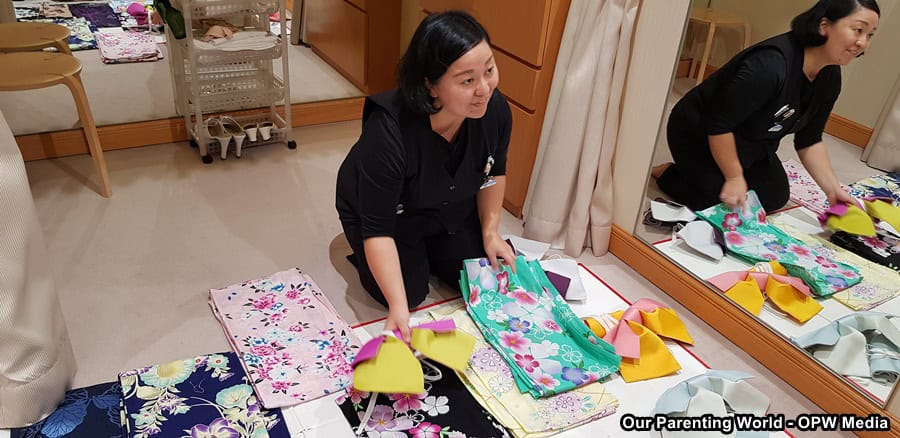 Easy Kimono (Yukata) Experience
Ever wondered how to wear a yukata also known as Japan's casual kimono, it is worn by both men and women. You can choose your preferred yukata, for women, you can choose a kimono purse and a hair ornament to complete your look. 
Try out the Easy Kimono (Yukata) Experience where you can experience for yourself how stylish and comfortable it is wearing the Yukata and at the same time take lots of photos. 
Keio Plaza Hotel Tokyo enables guests to experience the beauty of Japan from within the hotel. If you are looking for a comfortable, fantastic hotel with great location, amazing view and services especially for families looking for spacious hotel rooms and at the same time, learn and appreciate more about the Japanese culture, Keio Plaza Hotel Tokyo is definitely the place to stay! 
Keio Plaza Hotel Tokyo
Tel:+81 3 3344 0111
Fax:+81 3 3345 8269
Toll Free: 1 800 222 KEIO (U.S. only)
2-2-1 Nishi-Shinjuku,
Shinjuku-Ku, Tokyo
160-8330 Japan
To find out more and for booking, please visit its website at https://www.keioplaza.com/
For food lovers, Keio Plaza Hotel Tokyo offers a wide variety of food with 11 restaurants including traditional Japanese food such as sushi, tempura and teppan-yaki, as well as Chinese, Korean and French & Italian. Please stay tuned to our coming features on our dining experiences at Keio Plaza Hotel Tokyo and other dining places at Tokyo. 
Hello Kitty and Sanrio-themed rooms at Keio Plaza Hotel Tama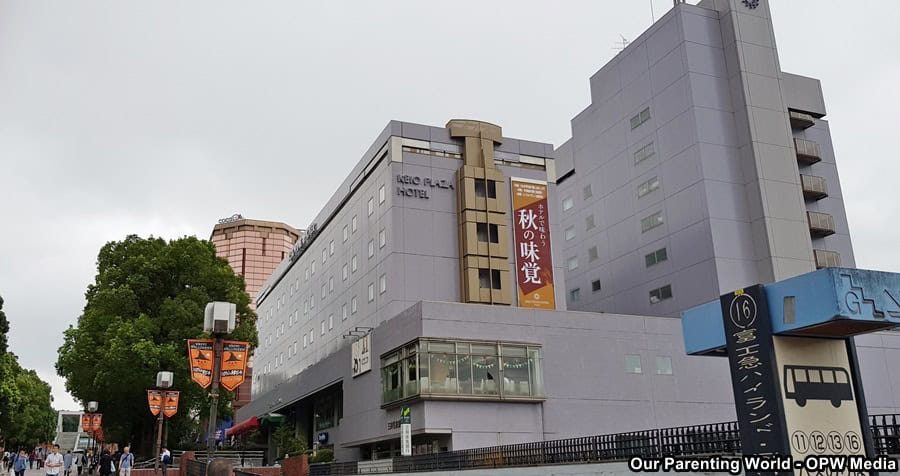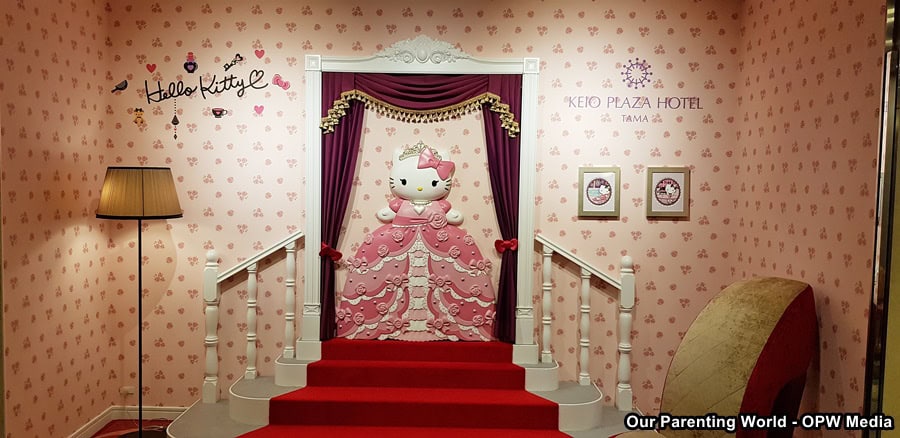 Calling all Sanrio fans! Fans will be excited with the new Hello Kitty and Sanrio Rooms at Keio Plaza Hotel Tama that are completed with exclusive themed amenities for you to take home. Keio Plaza Hotel Tama is the first hotel in the world to operate these themed rooms on a regular basis.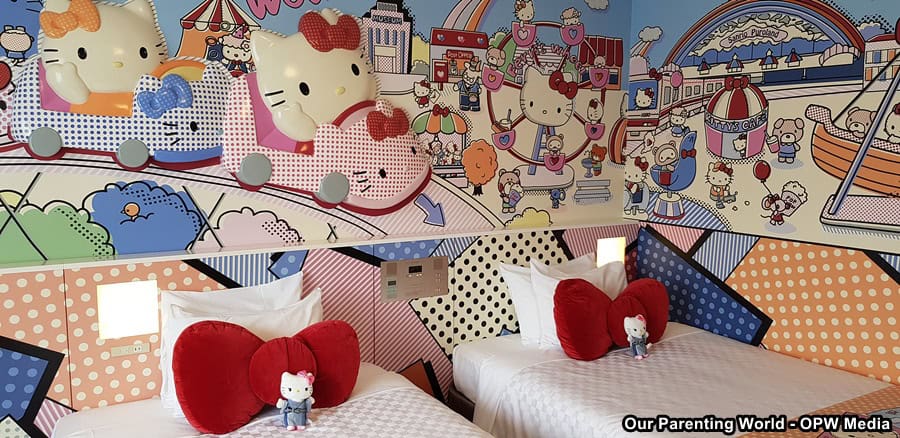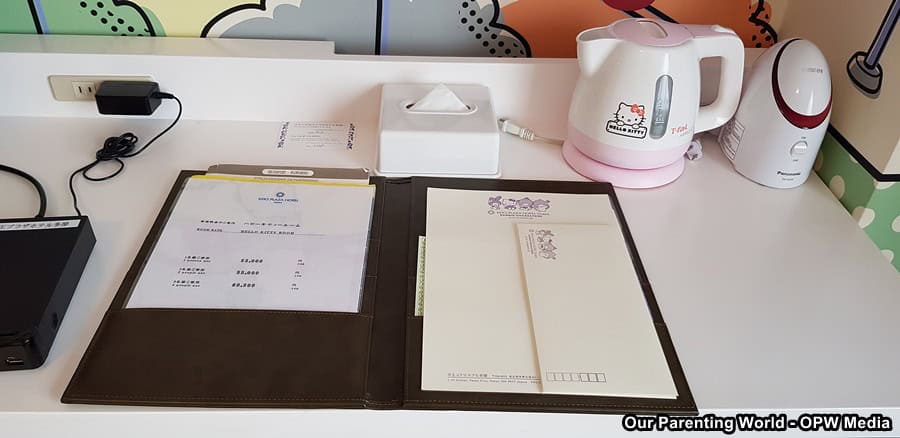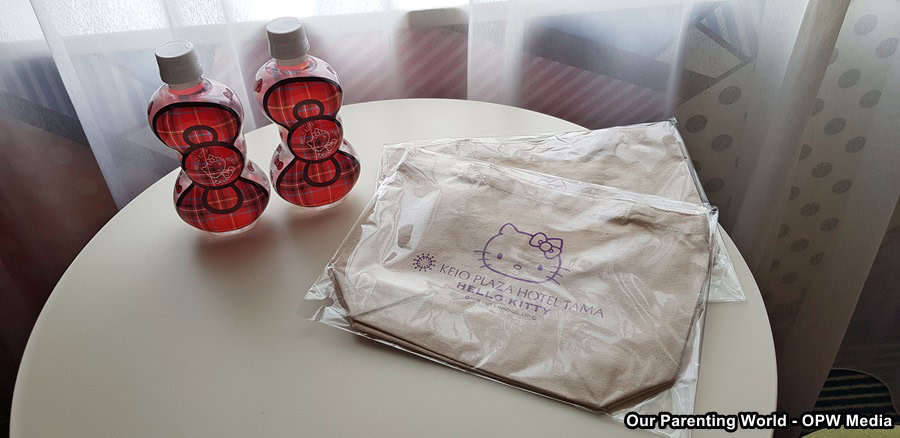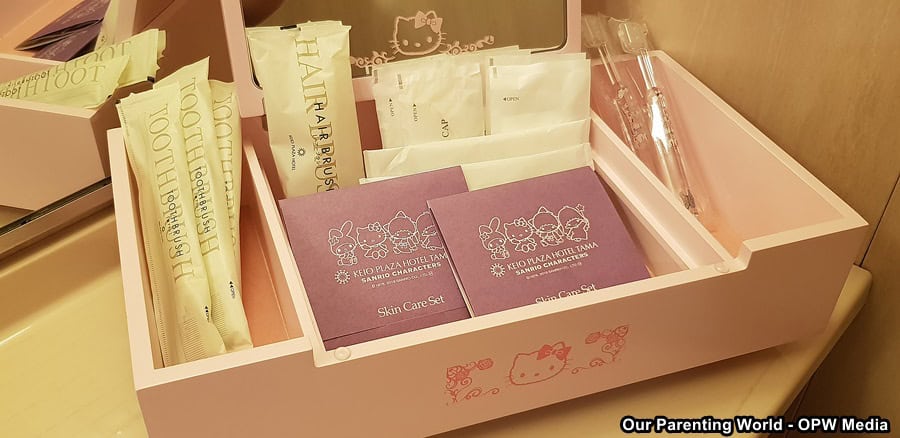 Hello Kitty Room
Hello Kitty fans will be delighted to stay in this ultra-kawaii Hello Kitty-themed hotel rooms complete with Hello Kitty amenities like letter writing sets, skin care set, bedroom slippers, plastic bag, ribbon water and what's more, you get to bring home a Keio Plaza Hotel original Hello Kitty doll.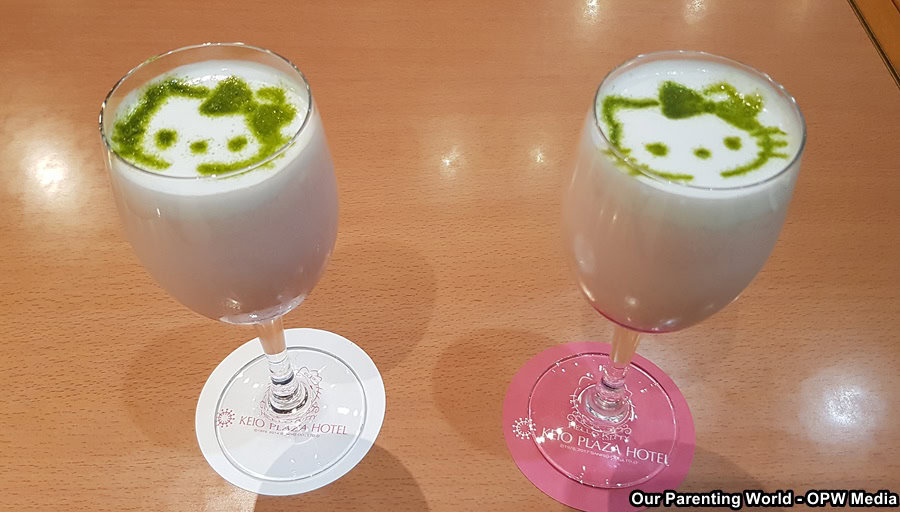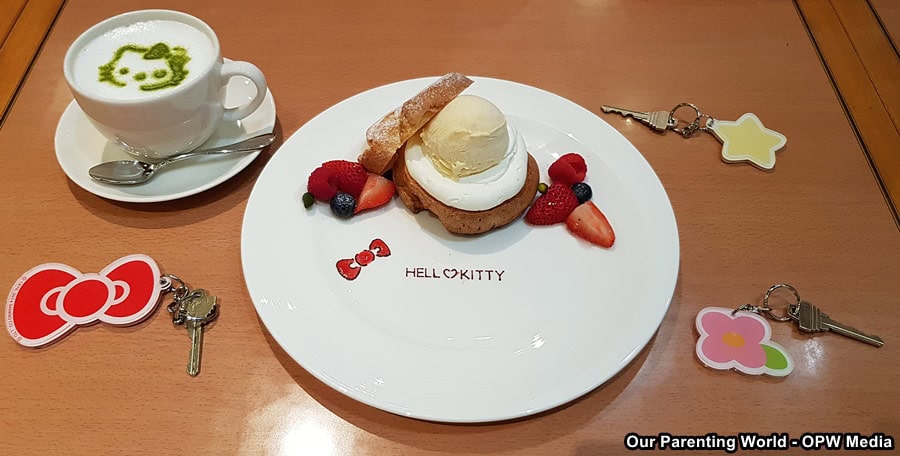 If you can't get enough of Hello Kitty, head down to the lobby lounge "Duet" and delicatessen "Poppins" that serve specially created "Hello Kitty" cakes and desserts.
Even the hotel room keys come with Sanrio Characters' trademarks.
In addition, Sanrio fans have more reasons to be excited as the new Sanrio Character Rooms featuring My Melody Room and Little Twin Stars Room have opened!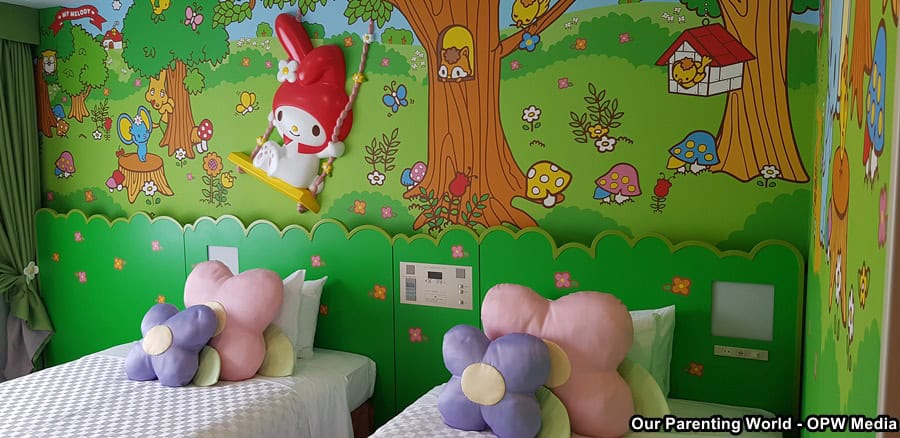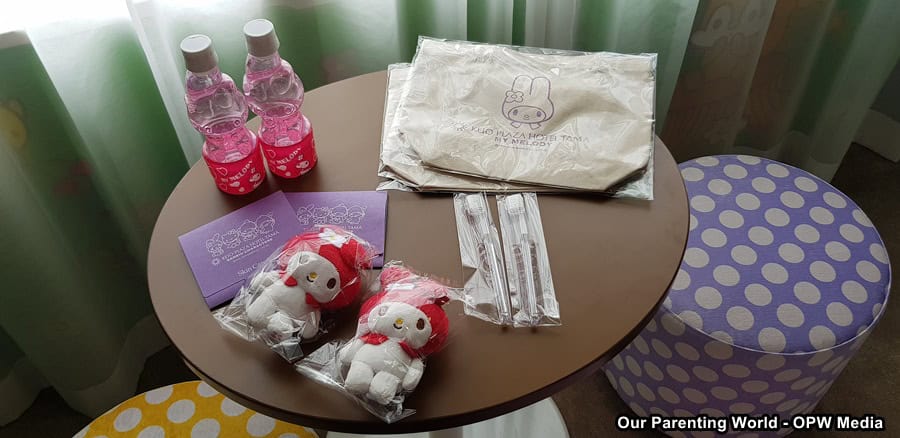 My Melody, the sweet little girl rabbit who always wears a red hood that covers her ears is well-loved by many fans. The lovable room features a heartwarming wall relief showcasing My Melody wearing a red hood made by her grandmother and playing on a swing made by her father that is set against a backdrop of a green forest covering the room wall.
Guests will feel that they are part of My Melody's world playing with her friends in the colourful green forest.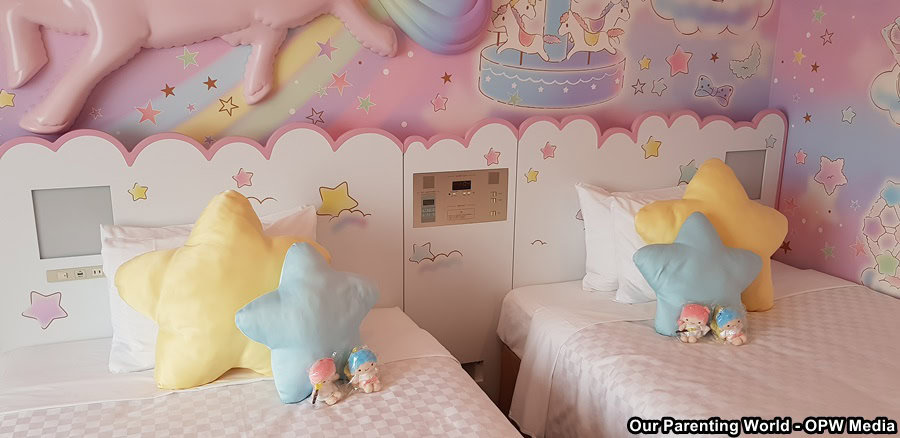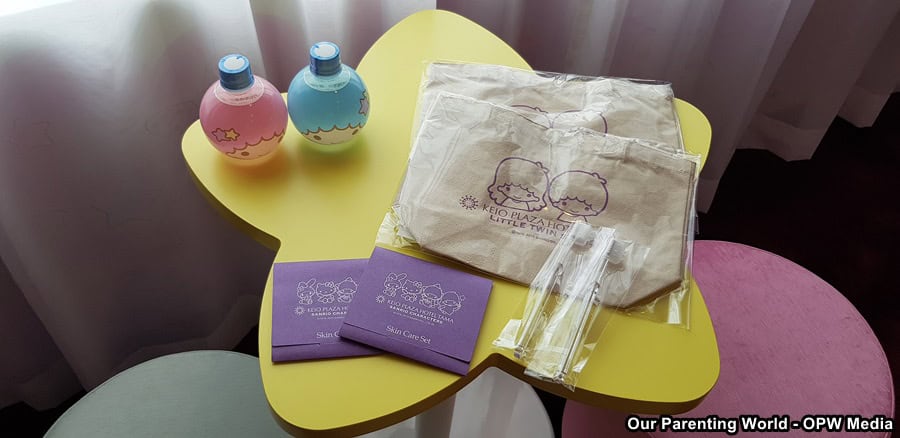 Who can resist the Little Twin Stars? The pair of angel-like characters, the older sister with pink hair is Lala and the younger brother, Kiki has blue hair. This adorable room in pink has various images of Kiki and Lala playing at the amusement park on clouds. Look at the comfortable beds that are decorated with clusters of stars with shades of pink making guests feel like they are part of the fantasy world with "Little Twin Stars".  
The newly renovated rooms decorated with Sanrio characters have been available for guests to stay since June 2019. These rooms are hugely popular with guests from Japan and overseas. 
Keio Plaza Hotel Tama is located just one minute walk from Keio Line Tama Center train station and visitors can look forward to see the train station, airport shuttle buses stopping near the Tama hotel and trains are all decorated with Sanrio characters. 
Come and visit Keio Plaza Hotel Tama and check out its super kawaii Sanrio-themed rooms! 
Keio Plaza Hotel Tama
Tel:+81 42 374 0111
Fax:+81 42 374 1552
1-43, Ochiai, Tama City, Tokyo
206-0033 Japan
To find out more about Keio Plaza Hotel Tama and to book the rooms, please visit its website at https://www.keioplaza.com/tama/