Di Di received a surprise gift from Hasbro Singapore and they are so sweet to write him a note. 
Wow, it is Big Hugs Elmo!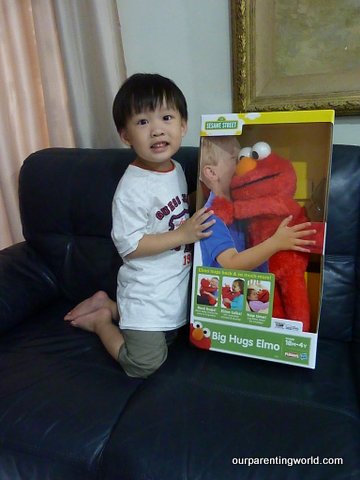 Di Di is so excited to see Elmo and he can't wait to start playing with it.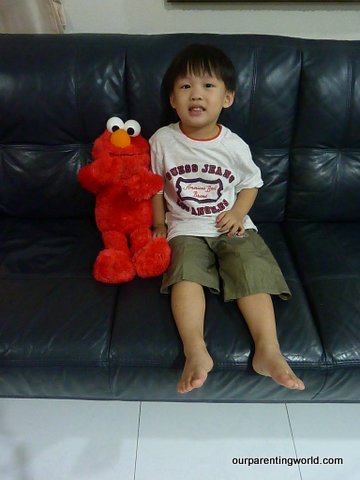 Big Hugs Elmo is now my best friend and let me show you what Elmo can do. 
There are so many ways to play with Big Hugs Elmo, when you give Elmo a BIG hug, he will hug you back. Elmo will also sing songs and say funny phrases.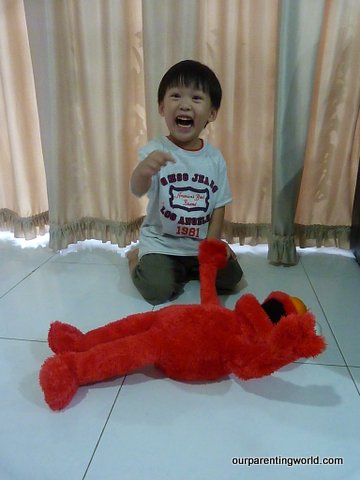 When you lay Elmo down, he will sing a lullaby and fall asleep with sleeping sound effects. 
When you pressed Elmo's left foot, it will invite you to join him in one of the four imaginative activities. They are astronauts, rabbits, frogs and horses. Di Di has so much fun exploring and playing with Elmo.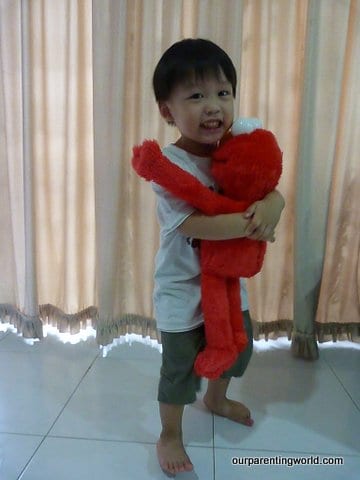 You can even dance with Elmo and move it around. Elmo will respond back much to Di Di's delight.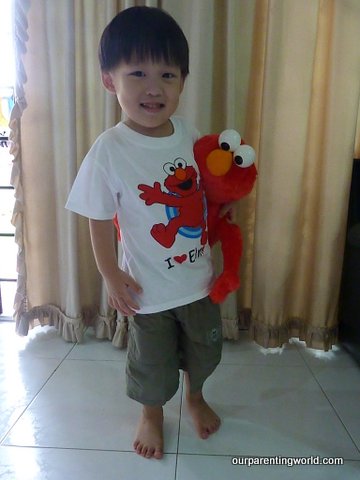 Look, Di Di has changed his T-shirt to "I love Elmo"!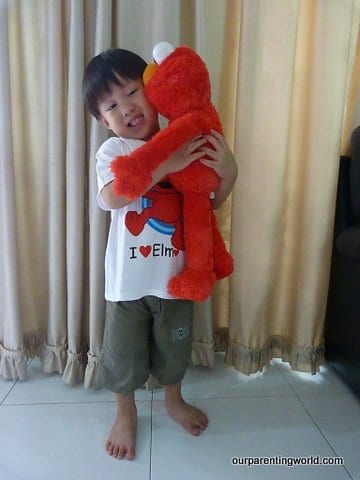 Di Di loves Elmo, he loves to hug, sing and play with Elmo. It is an interactive, entertaining and educational toy for children age 18 months to 4 years old. Elmo will sing, dance and even teach alphabets, numbers, colours, shapes and be your child's best pal.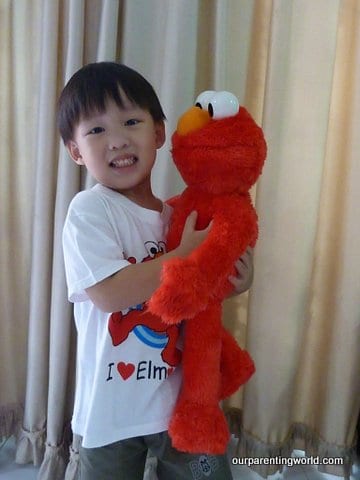 Our Parenting World would like to thank the kind and lovely people of Hasbro Singapore for sending Big Hugs Elmo to Di Di. 
Big Hugs Elmo is available at all departmental stores, Toys R Us and toy stores. It is a great gift for the coming Christmas.