Wishing all Mothers, Happy Mother's Day!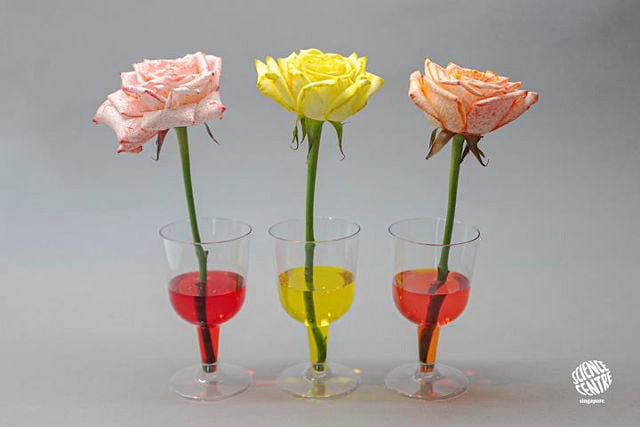 Mums are superheroes. From nurturing a child's curiosity, opening our eyes to the wonders of the world to making dreams come true, there's nothing that mothers cannot do. On a very special day in May, we honour these leading ladies in our lives, though the celebrations this 2020 might look a little different.
As we play our part by staying safe at home, plans to treat mummy for a day out in town may have to wait. But who says there's no way to get creative with gifting while staying home? This Mother's Day, Science Centre Singapore has come up with the perfect formula for children and husbands to present mums with a gift of fun, beauty and bonding time. With a few ingredients, mums can be gifted with one-of-a-kind colour changing blooms created with love.
The Formula
It's simple, really! All you need are glasses or containers, food dyes, and flowers. Then, follow this simple 5-step process to create blooms you've never seen before –
1. Fill the glasses to the half-way point with water.
2. Add three drops of food dye in each cup and mix them up nice and well!
3. Carefully trim approximately 10 centimetres off each flower stem.
4. Place the flowers in the respective glasses and let them soak over a day.
5. Observe the flowers change colour and transform into blooms that are uniquely yours.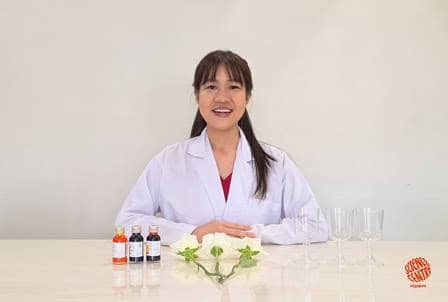 And voila! These extraordinary science-filled carnations will surely put a smile on mum's face. For a little extra help on getting that green thumb going, watch this step-by-step guide by Science Educator to make sure your little experiment for mum comes up roses!
An Ode to Mums
In conjunction with Mother's Day, Science Centre Singapore has also be released its third and final short film of its ongoing brand campaign, More Than Just A Place. Launched in February, the campaign seeks to highlight the Centre's role in sparking curiosity, igniting wonder and building bonds amongst Singaporeans, and is anchored around three short feature-films showcasing connections fostered at the familiar institution.
This never-seen-before final film presents a heart-warming tale around the bond between a time-strapped mother and her ever-inquisitive daughter. The story is a tribute that celebrates the loving and generous spirit of mums around the world. Watch the film here as below:
To every child's first teacher – Here's wishing you a Happy Mother's Day from all of us at SCIENCE CENTRE SINGAPORE.
Here's from all of us at Our Parenting World – OPW Media team, we would like to wish all the Mothers, Happy Mother's Day!