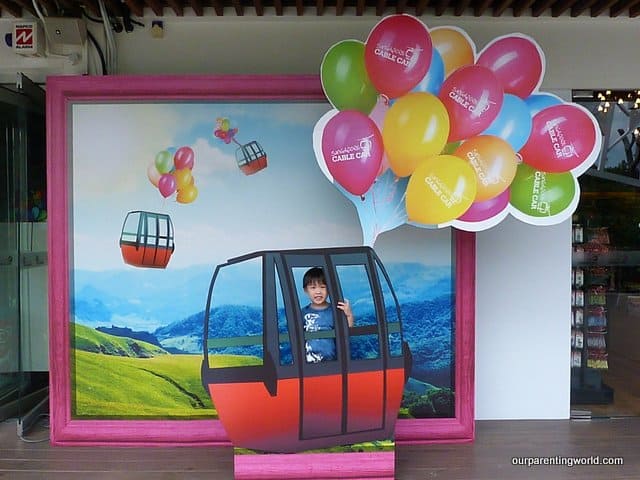 Something really exciting is coming up at Singapore cable car!
Follow me, I will show you what is it?
Gor Gor and Di Di "flew" to Mount Faber to join their favourite Super Heroes onboard Singapore Cable Car.
Singapore's favourite cable car is coming up with something really exciting from 31 May 2014 to March 31 2015, visitors riding the cable cars between Mount Faber and Sentosa can now "fly" with their favourite Super Heroes and take a selfie with them.
Gor Gor and Di Di put on their special masks and show off their powers, all ready to meet their superheroes comrades to take part in a mission.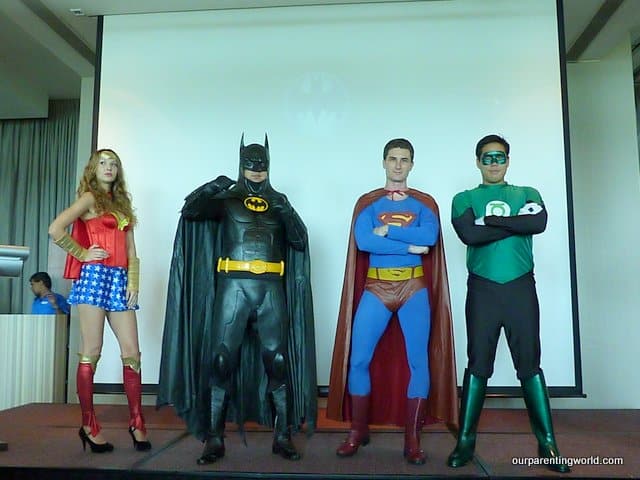 Joining the mission are the DC Super Heroes, Wonder Woman, Batman, Superman and Green Lantern. Together, they flew to Singapore to save the day from The Joker.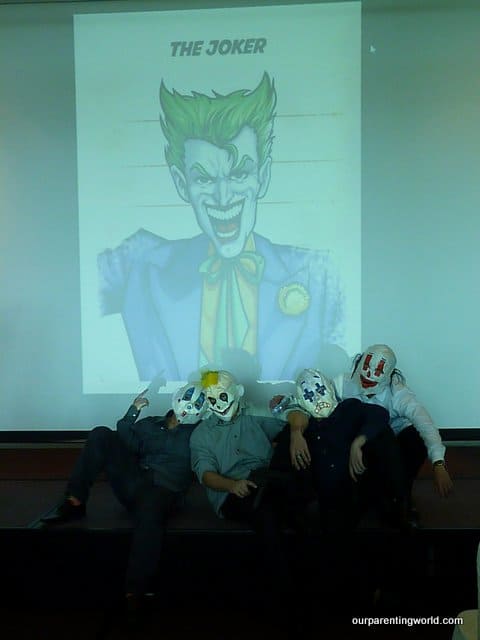 Look! Joker and his gang are spotted lurking around Singapore, last spotted around the water near HabourFront.
DC Heroes have set up camp at Faber Peak Singapore and decided that their strategic vehicle will be Singapore Cable Car to hunt down the Joker.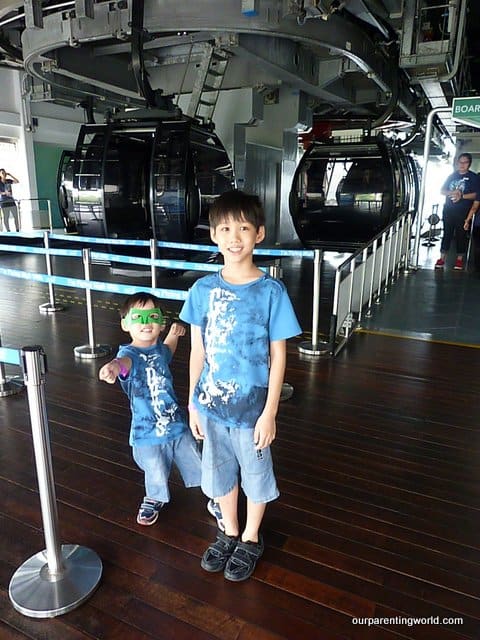 The time has come and we will join the DC Heroes in this special mission!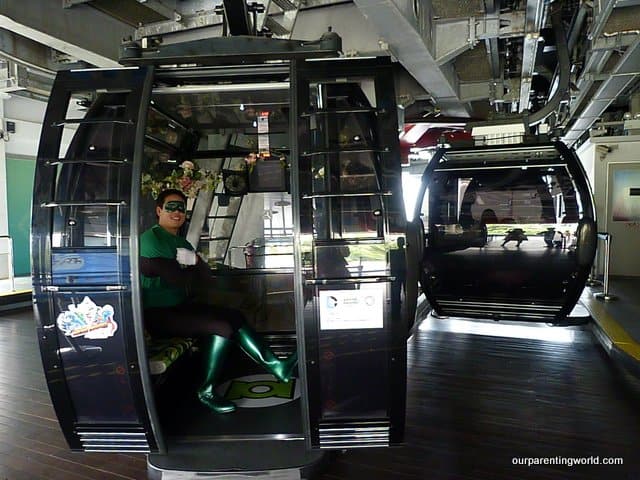 Yay! Our vehicle has arrived and we will be joining Green Lantern to start our very own adventure.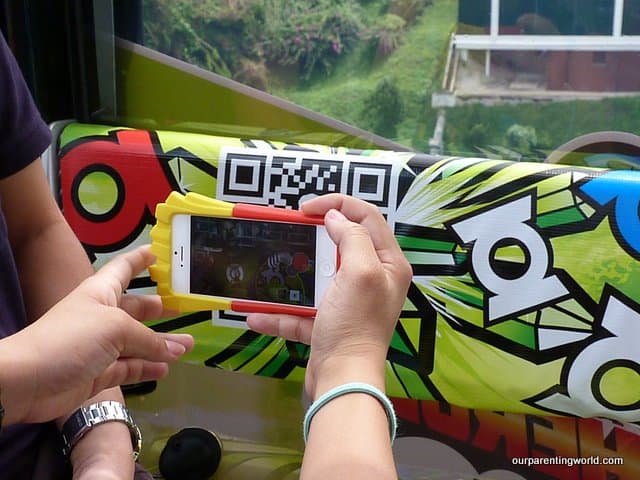 In each cabin, you can scan the code using a mobile app during your cable car ride and witness one of the DC Super Heroes comes to life in the cabin through Augmented Reality.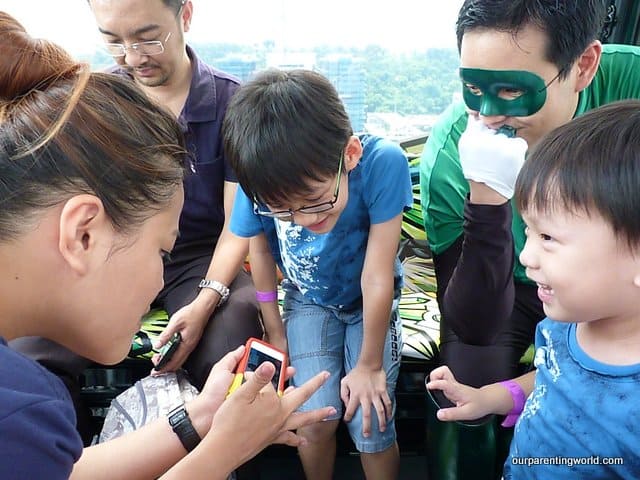 Each cabin can accommodate up to 8 guests and features augmented reality allowing you to interact with virtual DC Superheroes. It is so fun that everyone even Super Hero, Green Lantern were having a great time trying out the Augmented Reality.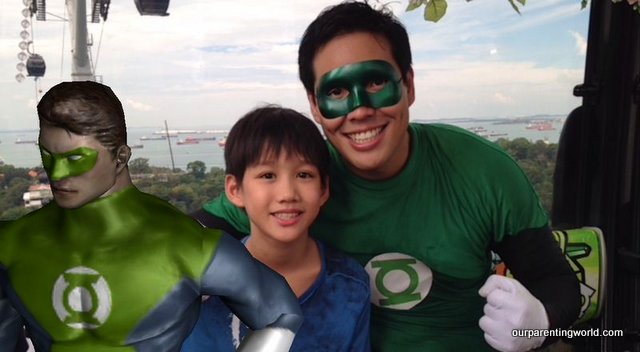 Here's how your picture will look like when you took a picture at the cabin and have fun exploring with different poises with your favourite Super Heroes.
Here are some of the fun photos that we took at Mount Faber:
As part of the 40th anniversary facelift for the Singapore Cable Car, 45 cable cars will be wrapped with graphics of DC Super Heroes, Wonder Woman, Batman, Superman and Green Lantern. This means that two-thirds of the entire fleet will be decked out in the superhero theme, both inside and outside of each cabin.
Visitors will "see" the superheroes on board through in-cabin Augmented Reality technology, by scanning QR codes found inside the cabins onto their smartphones. The superheroes then come to life on a mobile phone screen or appear on the seats of the cable car, allowing users to snap selfies with them as shown in our pictures above. 
The makeover was unveiled by Mount Faber Leisure Group, which owns Singapore Cable Car. The DC Comics Super Heroes campaign will run from May 31 2014 to March 31 2015 and is suitable for visitors of all ages. 
Hurry! If you book your ticket before 27th May 2014, you get to enjoy a 15% early bird discount off normal prices. Do come down and experience this exciting cable car ride for you and your family!
A launch event will be held next weekend on 31st May and 1st June 2014 to meet the Super Heroes and have fun with interesting games and activities at the event.
Please click HERE to go to the official Fly with The Superheroes event and ticket booking website for more details.