For dinner, we went to one of the most unique and classy restaurants in Kuala Lumpur. It is called "Tamarind Spring" located at Ampang area. The actual address is : Jln 1 Taman T.A.R, 68000 Ampang, Selangor. This restaurant is unique because it is located next to a small jungle.
This is a Thai-Vietnamese restaurant. There is also a Western restaurant in the same premise but this one is more popular.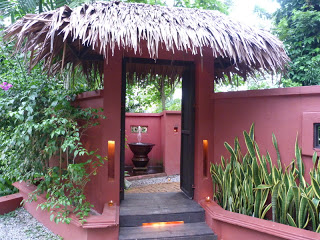 The door leading to the restaurant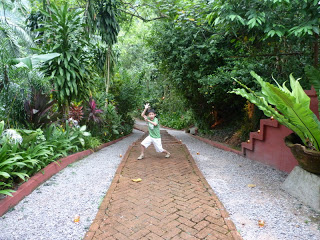 Gor Gor practicing his kung fu stunt at the restaurant walkway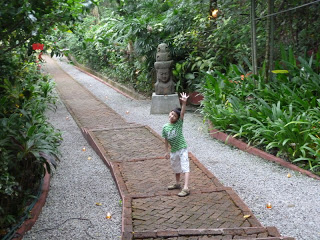 Look, the walkway is so long (hint: bring an umbrella if you are going on a rainy day)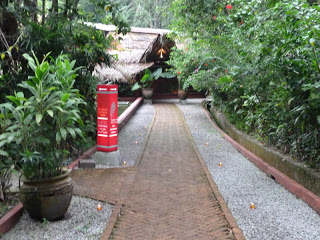 Still the long walkway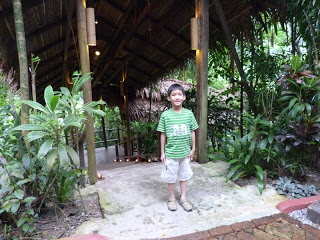 Are we at the entrance yet?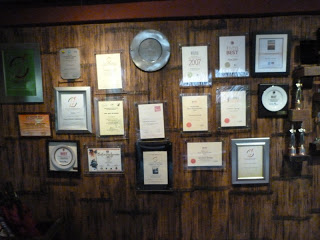 Look at the number of awards given to this restaurant!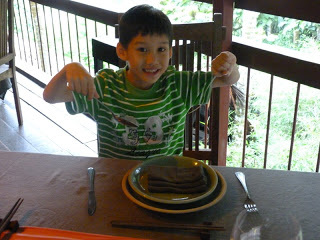 Where is the food? I am hungry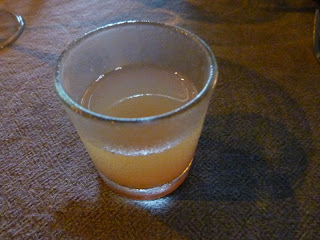 Start with a nice cool drink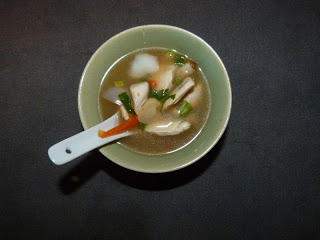 Tom Yum soup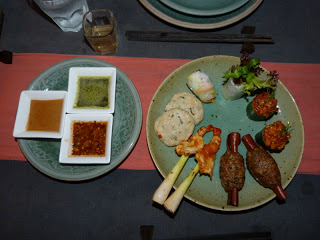 We choose the sampler appetiser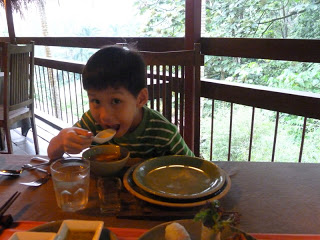 Look, I dare to drink the soup which is hot and spicy!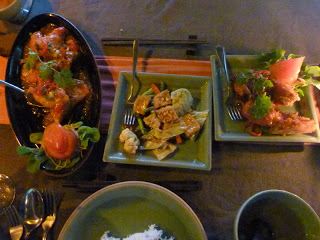 The rest of the dishes, the big prawn is nice
What we like about the restaurant is the ambience. It is very unique because it is next to a small jungle, but there can be quite a lot of mosquitoes there. The food is not cheap though, for a meal like this for 3 persons, it can cost more than RM 200 in total.
The next morning, we went to Pavilion Kuala Lumpur to do some shopping. Although the prices in this mall is generally higher than other shopping mall, but if you go to the Parkson Departmental store, the prices is the same as all the other Parksons in Malaysia.
After shopping, we have lunch. We wanted to try some Chinese dishes which are not available in Singapore and we went to "Ying Ker Lou" at Basement of Pavilion. This is a Hakka restaurant.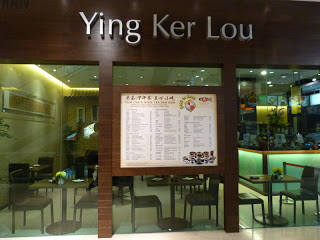 The entrance of the restaurant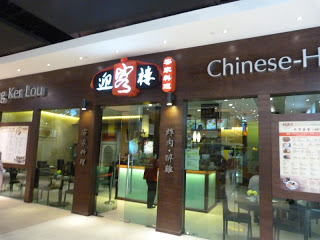 Another view of the entrance, facing the food court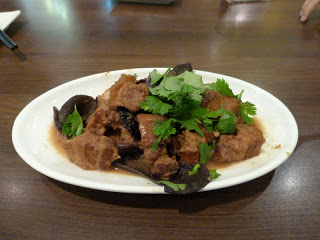 Nice braise pork, not too fat, nor too thin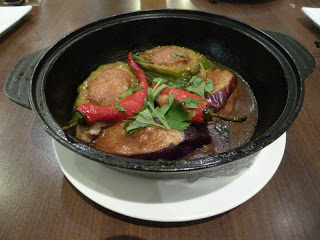 Hakka food must have Hakka Yong Tau Foo, right? This is it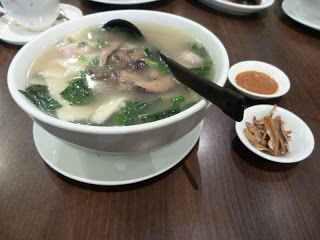 Noodle soup with meat and mushrooms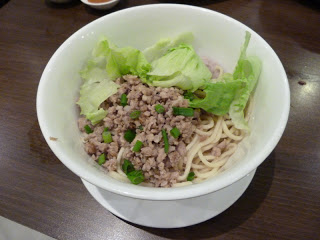 Hakka noodle. This is quite normal, there are better ones in some coffeeshops in KL
After a full day of eating and shopping in KL, time for us to go home. As our flight departs from Subang airport, we ate near the airport before checking in. This is "La La Cheong" seafood restaurant, located at : 31 Jalan PJU 1A/5A, Ara Damansara, Petaling Jaya. It is about 10 minutes drive from Subang airport.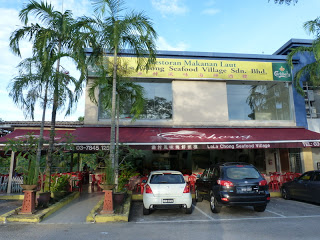 If you are early, you actually can park just outside the restaurant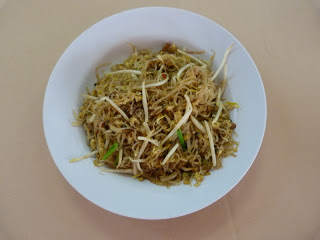 As the name of the restaurant suggests they are famous for their small clams ("la la"), we ordered the fried  noodle with clams which was quite nice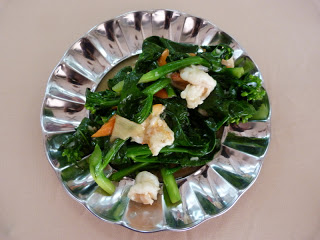 Simple kailan dish which was very tasty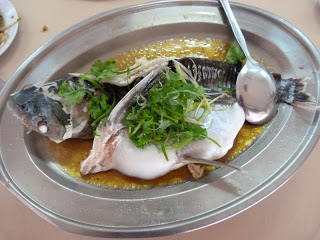 And we round up the dinner with nice steam fish
It has been an exciting long weekend for our family, with lots of food, catching up with the kids and grandparents in Malaysia.