"A Broadway standard local musical of mother's love, betrayal and power in a mesmerising 2 hours' performance"- Our Parenting World
Fans of local musicals like us often wonder, when can Singapore produce a Broadway standard musical? We are pleased that Forbidden City: Portrait of an Empress produced by Singapore Repertory Theatre (SRT), an original production has live up to a high standard of locally produced musical that is comparable to Broadway musicals. It is Singapore's most successful musical!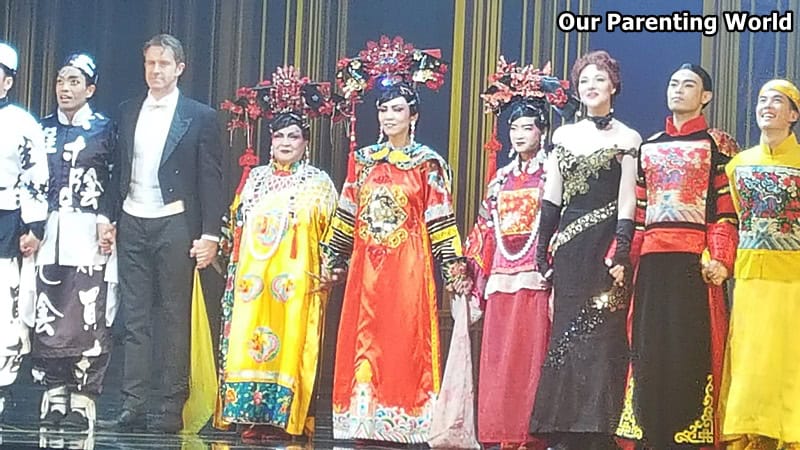 The musical is based on the history of Empress Dowager Cixi in China at the turn of the 20th century. There are 3 different actresses acting the role, Cheryl Tan as the young concubine who was pregnant with the Emperor's son, Kit Chan as the Empress Cixi during the earlier years when she was running the country and Sheila Francisco as the elderly Empress who invited an American lady painter Katharine Carl to paint her portrait and in the process told Katharine her life story.
This musical showcases a strong and star-studded cast including Kit Chan. All three actresses who performed the role of Empress Dowager Cixi are exceptional in their performances and absolutely brilliant in bringing their characters to life. Audience are able to feel for Cixi on her life journey and what she has encountered. Sheila Francisco is impressive as the elderly Empress appeared from the beginning to the end of the musical having to witness the different phrases of her life starting as the young concubine, Yehenara played by Cheryl Tan who is lively, sweet and transforms into a strong character when she learns to survive in the palace and to protect her young son. Kit Chan is definitely a crowd favourite in this musical as she is one of the top female singers that Singapore has ever produced shines in her role as the middle-aged Cixi.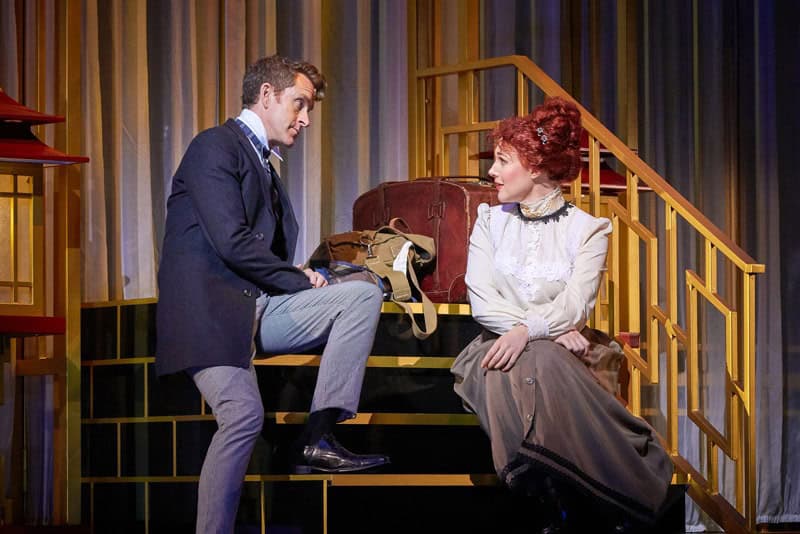 The supporting international casts including the notable performance by Steffanie Leigh who acts as Katharine and Earl Carpenter as her journalist boyfriend whom we last saw and enjoyed listening to his powerful vocal performances as one of the phantoms at "A Night At The Musicals With Three Phantoms" at MES Theatre, Mediacorp and our very own local, funny man, Sebastian Tan who used to act in "Broadway Beng" to provide comic relief in the musical.
What is a good musical without terrific score and memorable songs? One of our favourite songs from the musical is "My Only Chance". The music and songs are produced by Singapore's talented Dick Lee, Singapore Cultural Medallion winner.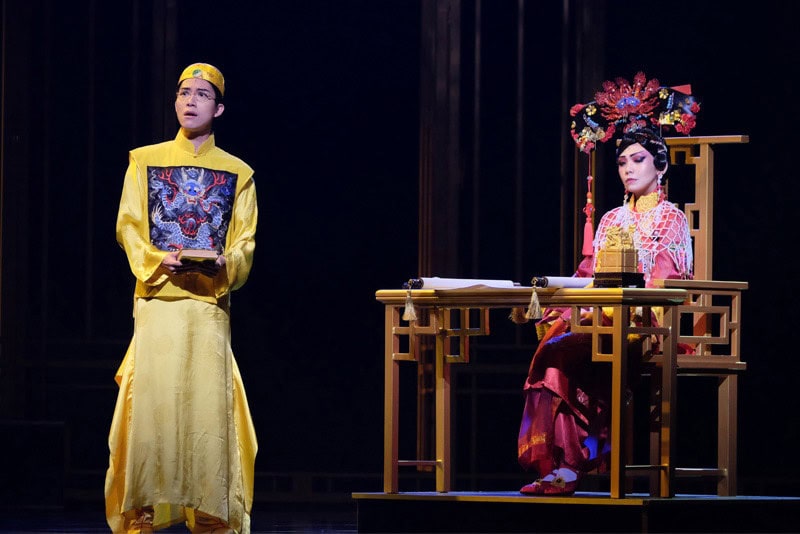 We thoroughly enjoyed the musical and are mesmerised by the strong vocals and performances of the cast with stunning costumes and backdrops. The ladies in the musicals wear such elaborate and beautiful headpieces on their heads and still manage to maneuver elegantly around the stage. This musical is certainly an epic feast to the eyes and ears! 
Having this musical at the Esplanade Theatres is a good choice as there is nowhere better in Singapore to showcase this locally produced musical than at this world class national theatre.
This musical was first produced in 2002 and for those who are like us and did not manage to watch it then, do not miss this opportunity to watch it now. This is certainly a Broadway standard local musical of mother's love, betrayal and power. Be prepared to immerse yourself, to enjoy and be captivated in this 2 hours' performance!
Forbidden City: Portrait of an Empress