The Theatre Practice (Practice) is making a triumphant return for its beloved promenade theatre production to Waterloo Street this August. The show received enthusiastic acclaim during its initial 2018 run. However, its highly anticipated 2020 staging, which was scheduled for 26 shows, faced a heartbreaking cancellation due to the onset of the COVID-19 pandemic, after only completing two performances.
Four Horse Road draws inspiration from real historical events that occurred along Bras Basah Road. Through the medium of promenade theatre, the production delves into the depths of one of Singapore's oldest streets, revealing a trove of buried stories and forgotten people spanning several decades.
In this immersive experience, audiences embark on one of six routes that lead them through various spaces within two heritage shophouses: The Theatre Practice and 42 Waterloo Street. As they traverse these paths, they bear witness to a captivating series of episodic stories that gradually unfold before their eyes.
We speak to actor Al-Matin Yatim to share more about his role in Four Horse Road, the challenges he faced in his role, how he manages to balance his acting career with family life and more. Read on to find out.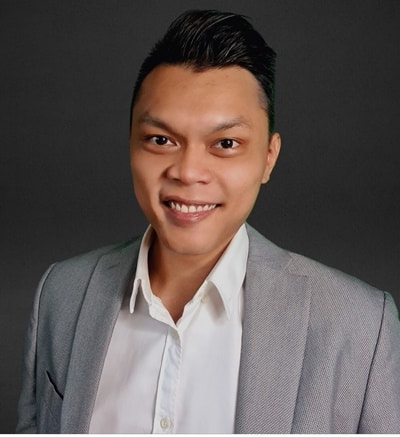 Interview with Actor Al-Matin Yatim
1. Can you share with us more about your two roles in Four Horse Road?
Al-Matin Yatim: I am playing two roles of Malay descent. One is an undercover agent of the Malayan People's Anti Japanese Army (MPAJA) and another one, a layman who is caught in the tangle between Orang Minyak (The Oily Man) and the trauma of a recent tragedy that involves his family, presented in a segment of the show called Nantina Home.
2. What kind of challenges do you face when portraying the two roles? How do you overcome the challenges?
Al-Matin Yatim: For the role of the MPAJA agent, there are a lot to determine the true cause of a member of the MPAJA fighting the Japanese Army during the World War 2. To conclude that the members of the resistance is fighting merely for the country is simplistically an easy choice, as it takes a lot for an individual to sacrifice his/her safety and comfort to take up a case. Hence a thorough research of the psyche of the people in that era is inevitable.
As for the role in Nantina Home, I have to sink in to the psychology of a person undergoing post-traumatic stress disorder (PTSD) that involved a supernatural being. To believe what the character believes, is a challenge itself.
3. Having performed in all three editions of Four Horse Road, how would you describe the key differences between the current production and the previous two?
Al-Matin Yatim: The challenge for an Actor performing in a re-run, is that it is easy to be caught in our muscle memory. There are pros and cons to it. The good part is the familiarity to the role and the scene. However, the downside is that an actor could be committing the same mistake in portraying the role that didn't work in the previous run. Therefore the key difference this round is to unlearn and relearn the same role while embracing the familiarity, with the ultimate goal of keeping the scenes fresh and organic.
4. Are there any particular scenes or moments in Four Horse Road that resonate strongly with you?
Al-Matin Yatim: As a student of the Intercultural Theatre Institute (ITI), the diversity offered in Four Horse Road is like a homecoming. To be able to immerse in the intercultural and multilingual exchange is a precious experience for me in the entire production process.
5. As a parent yourself, how do you balance your acting career with family life?
Al-Matin Yatim: To be actively conscious and separate the two worlds apart. Just like any responsible working fathers and husbands, leave what doesn't concern the world that you are stepping in outside of its door. As a family man, I need to be aware of the different hats in wearing at different places.
My acting world doesn't concern my family and vice versa. That balance has what made me manage my mental and spiritual health, and so far it is working well.
6. Lastly, is there anything else you'd like to add and what would you like to say to our readers who are looking forward to watch Four Horse Road?
Al-Matin Yatim: Wear comfortable clothes and get ready for an exciting journey of this roving theatre experience. If you like the show, do tell your family and friends about it. Join us in this invaluable theatre experience.
Mark your calendar, get your tickets now!
Programme Details
Dates: 04.08 – 03.09.2023
Time: Tue – Sun, 8pm
Venue: The Theatre Practice (54 Waterloo St, Singapore 187953)
Language: Multilingual performance with no surtitles
Ticket Price: $75 (Tue – Thu, Sun) / $85 (Fri – Sat) + $4 (booking fees)
Promotion:
10% PAssion Card, SAFRA and U-POPP Members Discount

* Promotion ends 03.08.2023.

15% Group Booking Discount

* Minimum 30 tickets per booking.

* Contact

[email protected]

for more details.
Get Tickets Here: https://practice.bigtix.io/events/TTPFHR23