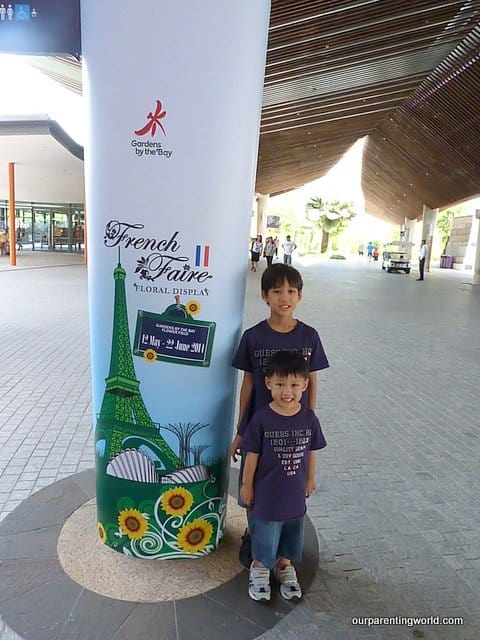 Our Parenting World, Gor Gor and Di Di were at the Gardens by the Bay to visit French Faire Floral Display at the Flower Dome. 
Starting 12 May to 22 June, Gardens by the Bay will take you on a botanical journey to France with a brand-new floral display in the Flower Dome. Take in the beauty and fragrance of blooms like lavender, lilac, jasmine and gardenia amidst a manicured garden setting with the Eiffel Tower as its horticultural centrepiece.
Lovely paintings are displayed throughout the floral display and they complement with the beautiful flowers well.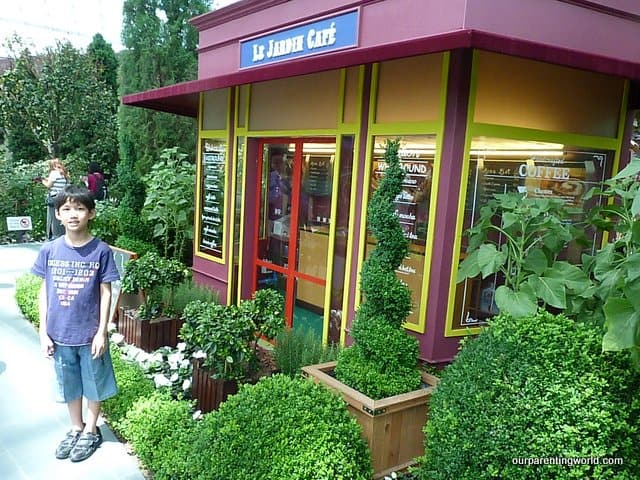 Do you know that French are known to be romantic and France is also known as a City of Love? Take a romantic stroll around the Flower Dome where it is decorated with everything French, sculptures, cafe, boutique and not forgetting the beautiful flowers!
How beautiful! We feel so romantic already.
Lavender one of the more popular flowers in France on display is known for its many benefits like able to help reduce headaches, aid in sleeping and for calming purposes. Sunflower also a very popular flower is known in France as Tournesol. It means turn to the sun. How appropriate!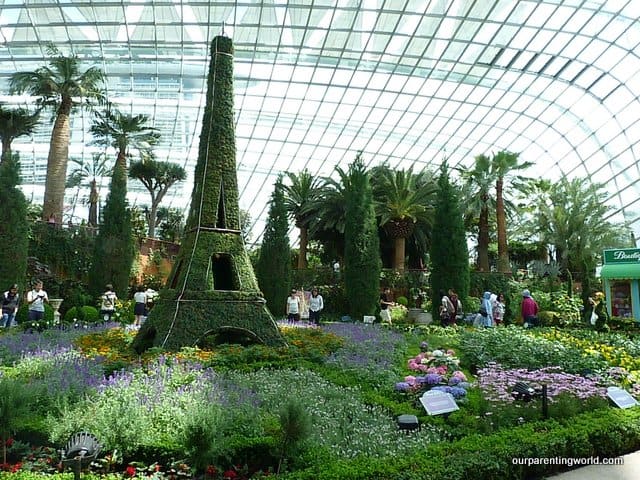 One of the highlights of the display is "The Eiffel Tower" which is also known as "Iron lady".  This is the most famous landmark in Paris, France.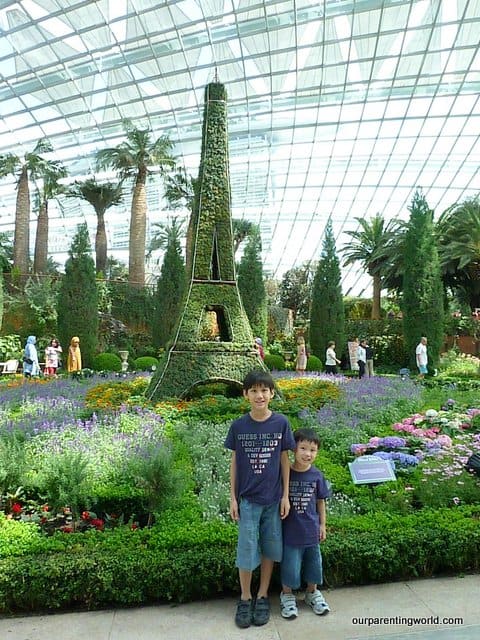 Come and visit French Faire Floral Display from 12 May to 22 Jun 2014 9:00 AM – 9:00 PM. For more information on the floral display at Flower Dome, please click HERE.
School holidays are here, Gardens by the Bay has lined up a series of workshops and programmes for children to take part, please click HERE to find out more.
To read about the school holidays programmes that Gor Gor and Di Di have taken part, please click HERE. 
Please click the below links to read about our experiences at Gardens by the Bay from January 2014 to current.
Gardens by the Bay Children's Holiday Programmes
Fun Filled Easter Egg Hunt at the Flower Dome
War of Roses in Royal Bloom at Gardens by the Bay
Year of the Horse display at Gardens by the Bay 
Far East Organization Children's Garden opens at Garden by the Bay