We are back at Snow City and this time to welcome Snow City's latest addition, The Chipsley Family!
The Chipsleys, they are a popular cartoon family of four arctic seals created by local Singaporean Mr Benny Tay, who hopes to create more awareness about climate change and environmental issues. This new addition will join the current stable of Snow City's Arctic Avengers to help visitors find out and learn more about protecting our environment and dealing with global warming.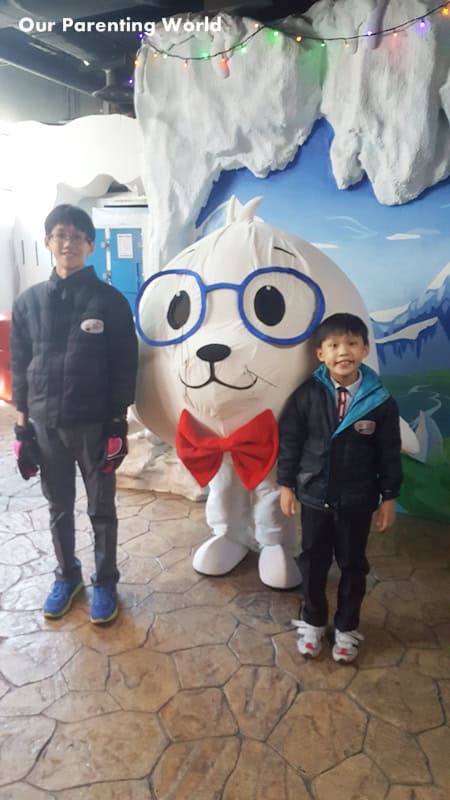 Photo taking with the adorable Chipsley who is the head of the household which includes his wife, Khippy and two children, Dappy and Pinko.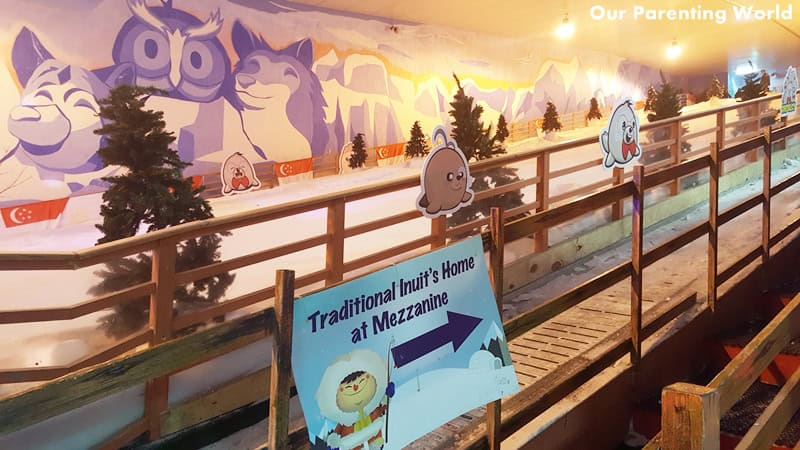 Snow City is Singapore's first permanent indoor snow centre and many visitors enjoy Snow City's famous slide consisting of 60 metre long and 3 stories high snow slope.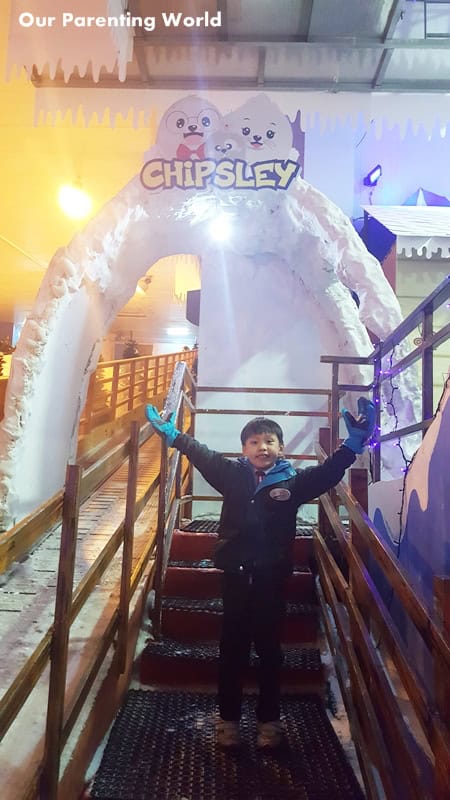 Welcome to Chipsley's place!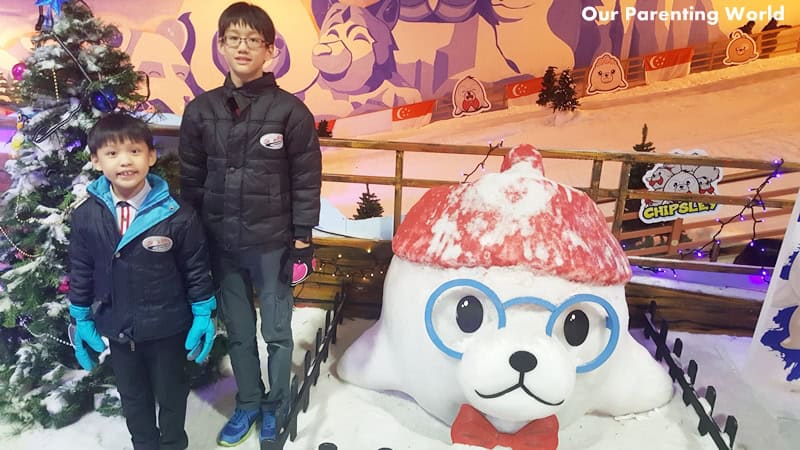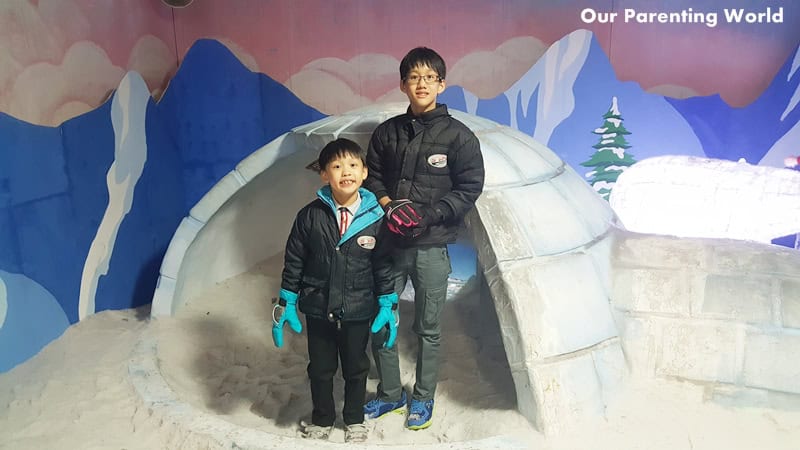 We are having so much fun at Snow City! We get to explore Chipsley's interactive snow cottage showcasing 4 of Chipsley adorable characters. Explore the snowy tunnel and multiple fun time sliding down the snowy slides.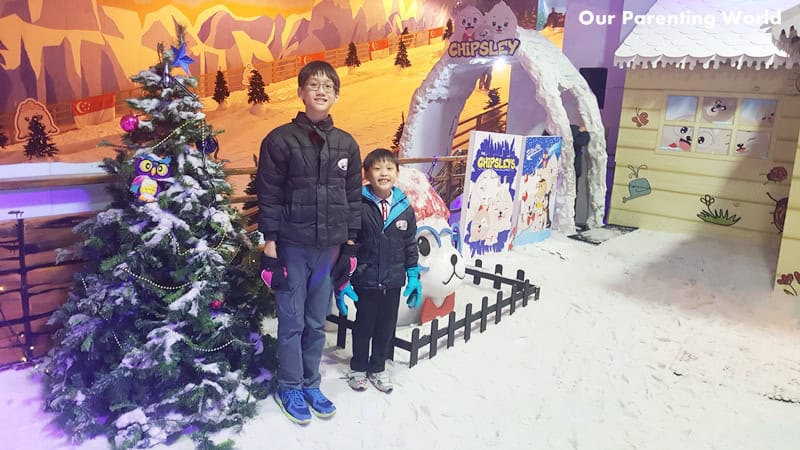 Join us, come and visit Snow City this school holidays! Visit the new addition, the very popular Chipsley family with more than 600,000 fans online! The Chipsley has a very meaningful initiatives of spreading the word about loving our families and the world environment!
Additional Information: 
In addition to snow play and photography, visitors can immerse themselves in learning how global warming caused the Chipsleys to lose their home in the North Pole to an avalanche. Fun-filled activity booklets will be available for young visitors. Fees for one-hour snow play sessions are at $12 per child and $15 per adult for Singapore Citizens and Permanent residents, and $18 for foreign visitors. Bundled deals are available for visitors entering more than one attraction at Science Centre Singapore, through SISTIC.
Snow City
Address: 21 Jurong Town Hall Rd, Singapore 609433
Hours: 10am–6pm
Phone: 6560 2306
To find out more, please go to http://www.snowcity.com.sg/ 
Dino Robot Factory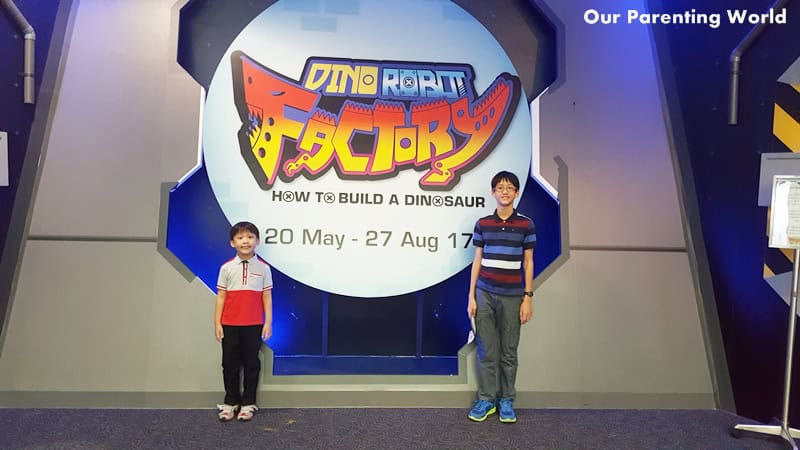 Calling all Dinosaurs and Robots Fan!
Dino Robot Factory is an interactive exhibition currently at Science Centre from 20 May to 27 August 2017. This exhibition is specially curated for 12 years and below, the Dino Robot Factory walks children through and allows them to experience the process of creating a Robot Dinosaur. Along the way, they learn about the basics of design, automation, assembly and mechanics in a fun and exciting manner.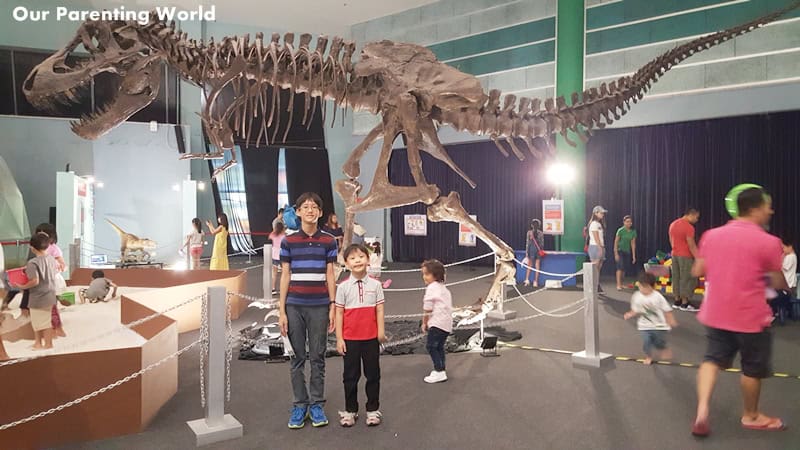 We are always fascinated with dinosaurs, robots and machines, this exhibition opens our eyes to the world of the mechanics and engineering that go into making a robot dinosaur.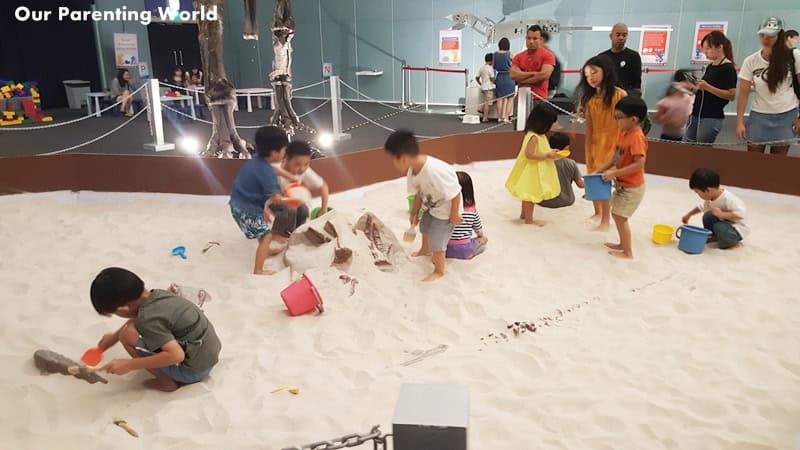 There are various activity stations available like the popular sand pit where many children are seen having fun digging and finding fossils.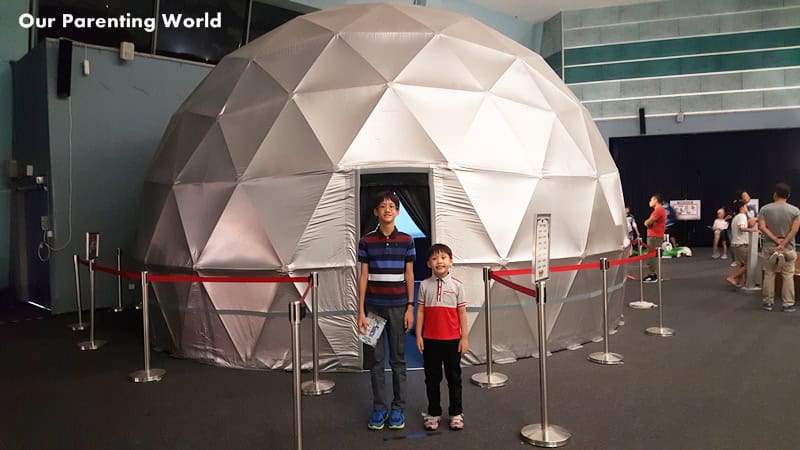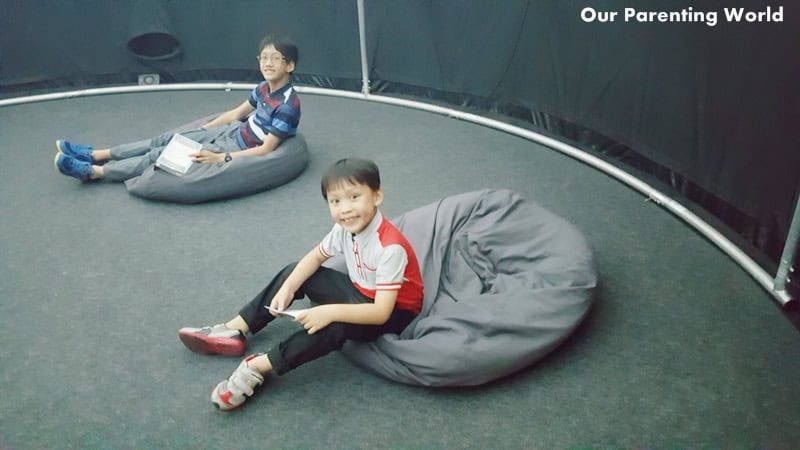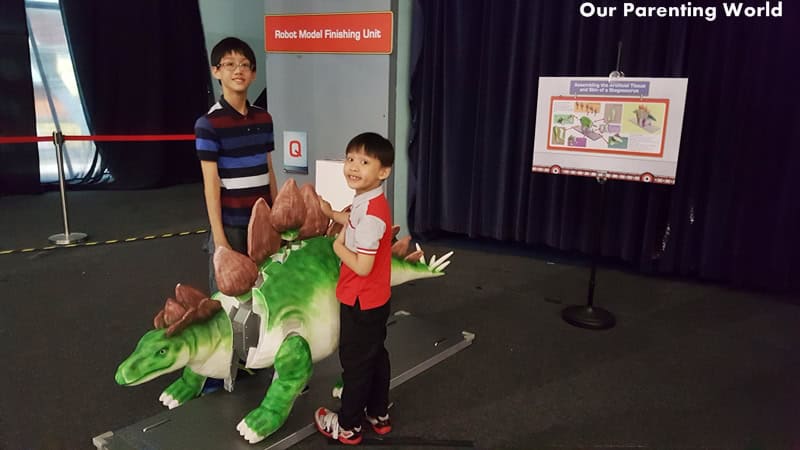 Visitors can also catch a Dinosaur show and participate in craft workshops.
Children have the opportunity to try out the various assembly and control rooms to learn more and get hands on building, learning how the mechanical robots are animated and seeing how the different body movements of a dinosaur are captured by a motion sensor.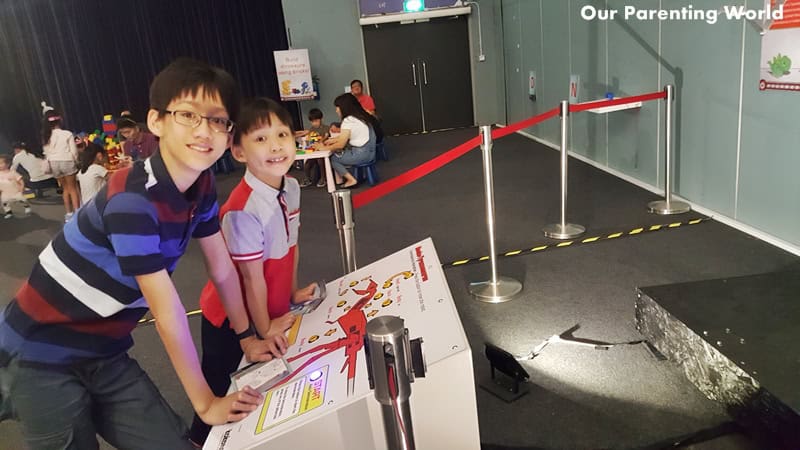 Science Centre Singapore is an advocate of STEM learning and as part of its 40th Anniversary celebration, the travelling Dino Robot Factory exhibition from Japan enables children to learn and pick up essential robotics and engineering concepts. 
Additional Information: 
Dino Robot Factory
Here are some of the highlight exhibitions:
· Data and Design Room: See a T-Rex come to life with the help of a special scope
· Mechanical Assembly Room: Experience the animatronics building process with the skeletons of the dinosaurs
· Body Assembly Room: Add "skin and muscle" to dinosaur skeletons
· Control Room: Make a dinosaur move with the use of Kinect Sensors
There will be several other engaging onsite activities such as making your own Dino Mask and Moving Dino Puppet.
Exhibition Dates:
20 May – 27 August 2017 
Time: 10.00am-6.00pm daily
Location:
Hall 2, Annex, Science Centre Singapore
15 Science Centre Road, Singapore 609081
Target Audience:
12 years old and below
To find out more and admission charge, please go to:
http://www.science.edu.sg/exhibitions/Pages/DinoRobotFactory.aspx 
Butterflies Up-Close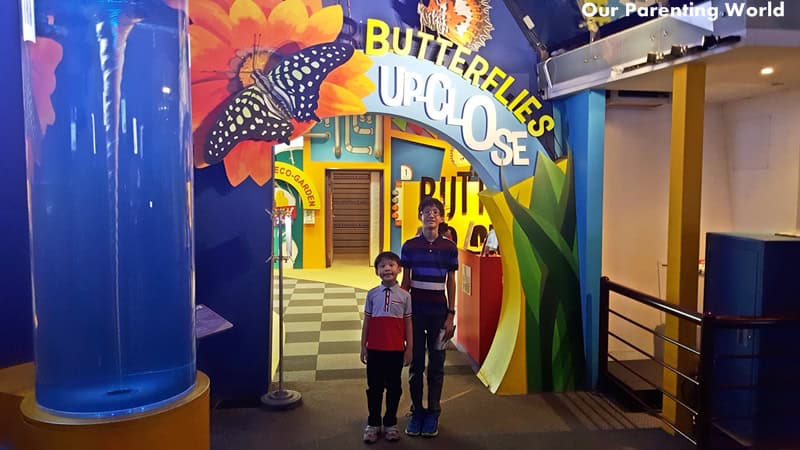 Welcome to the world of butterflies! This is the place where you can get up close and personal with the beautiful butterflies.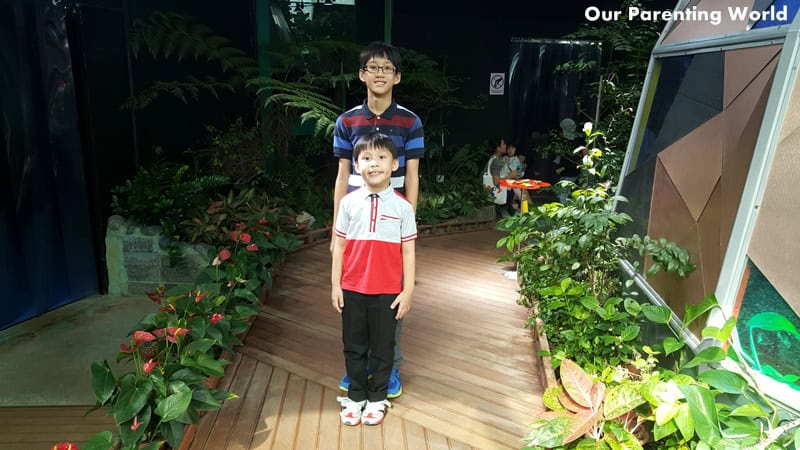 We are at a lovely garden surrounded by butterflies!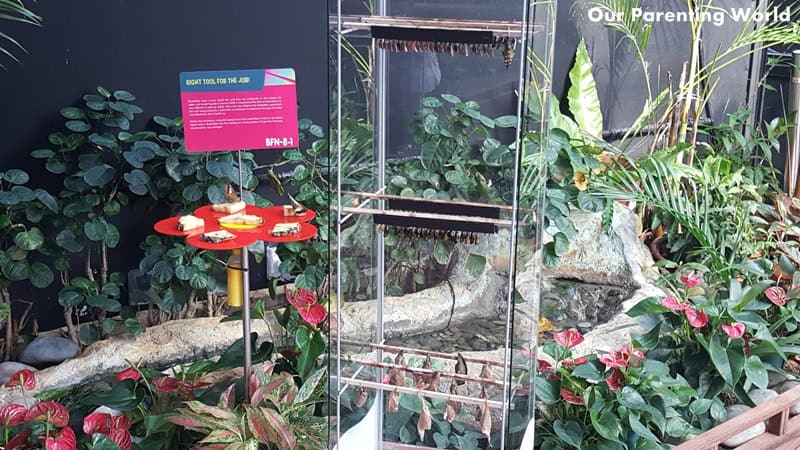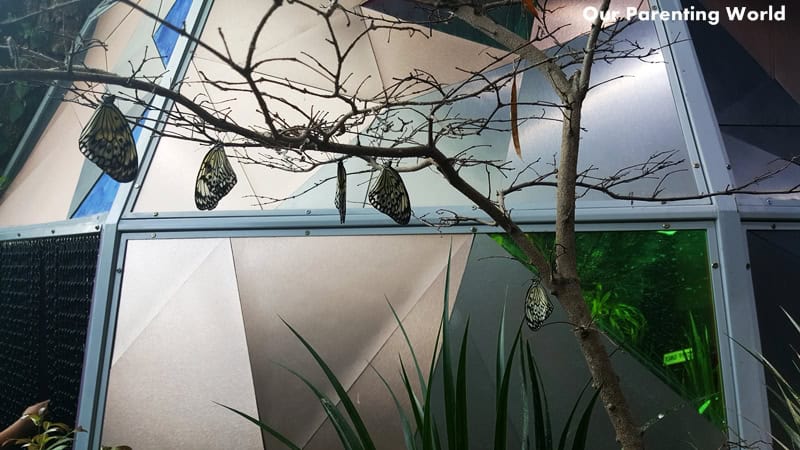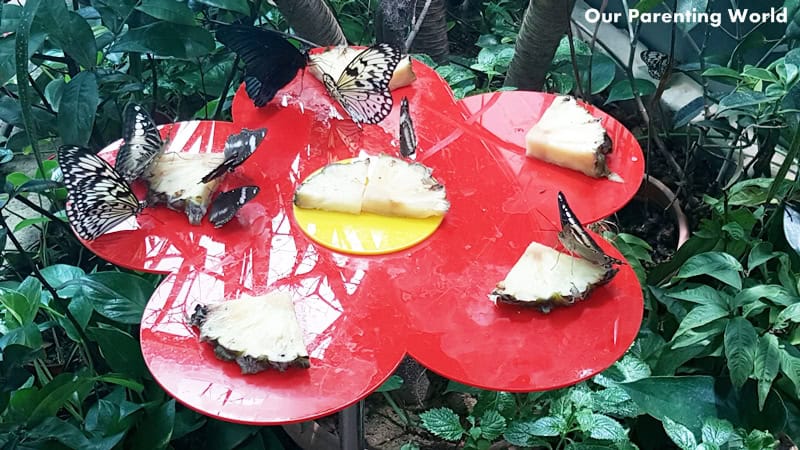 Visitors can experience and learn about the fascinating transformation of a butterfly from an egg to a beautiful winged adult.
Do you know that only around 1 in 20 eggs make it to adulthood, the butterfly is met with numerous dangers and threats during each stage of its life cycle. At the exhibition, you will be able to find out more and have a better understanding about how the butterfly behaves, interacts with the surroundings, and survives each stage of its life cycle to reach adulthood.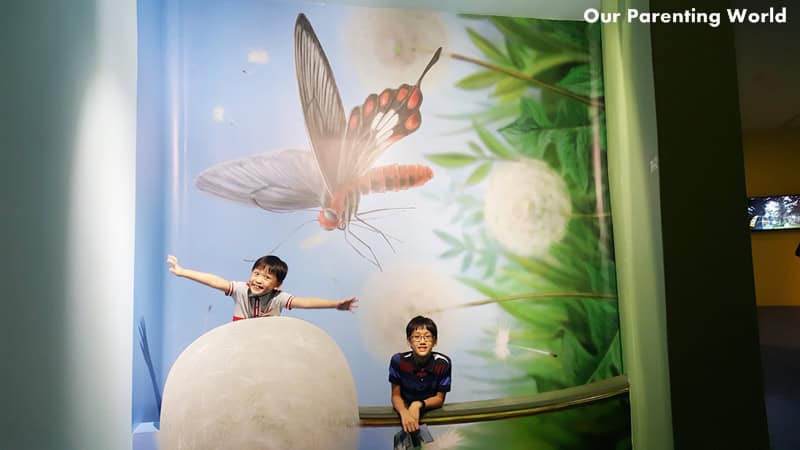 Additional Information: 
Butterflies Up-Close
Exhibition Dates:
Open from 30 April 2016
Location:
Hall D, Science Centre
Target Audience:
3 years old and above
Admission Charges apply (in addition to Science Centre admission rates). 
To find out more, please go to: 
http://www.science.edu.sg/exhibitions/Pages/ButterfliesUp-Close.aspx 
Omni-Theatre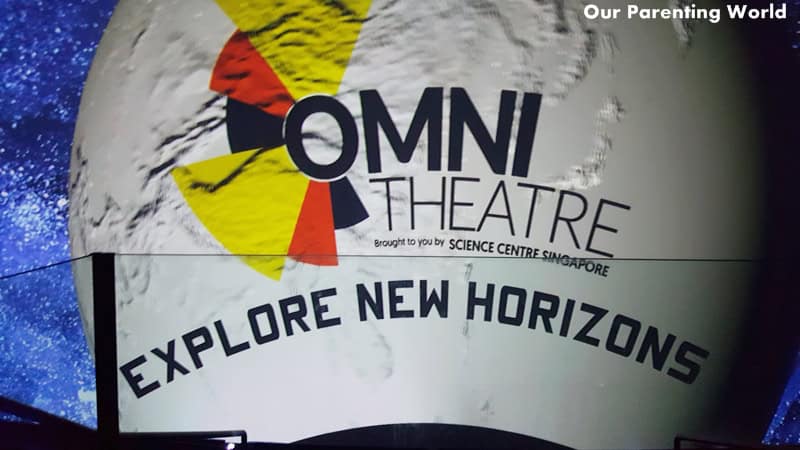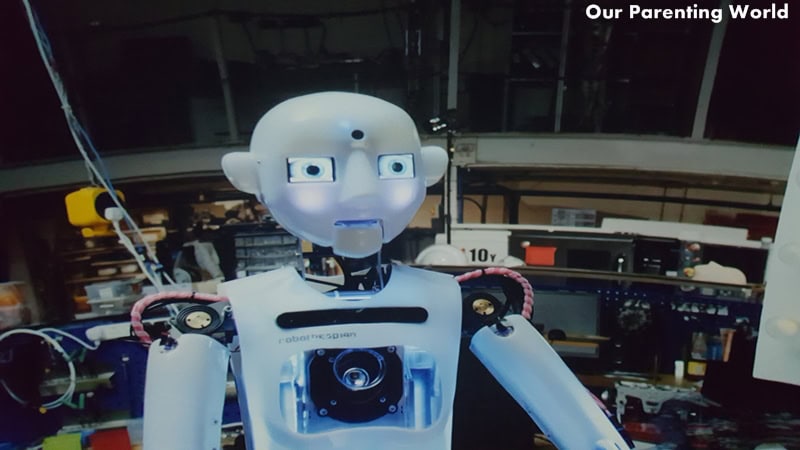 Omni-Theatre is the home of the world's latest and brightest 8K digital planetarium system. Visitors can look forward to 4 new movie titles a year. 
Omni-Theatre is currently showing Robots (From May 2017) and the show is about 40 minutes. 
Synopsis: Venture into the revolutionary world of humanoid robots and see how they are changing our world. Follow the robot RoboThespian on a behind-the-scenes tour of the world's most exciting robotics labs to see 12 extraordinary robots that move, work, play and even look like us! Come face-to-face with robots such as ASIMO, ATLAS and NAO as they show you how they can perform difficult tasks, compete in challenges and even run!
It is an entertaining and educating movie that everyone can enjoy and have a better understanding about the revolutionary of robots. 
Robots
Date: 27 May 2017- 25 June 2017

Target Audience: Age 7 and above
Price: $14 per person (*Admission fee for all movies and shows)
Science Centre Singapore
15 Science Centre Rd, Singapore 609081
To find out more and updates on show times please go to: