Calling all Avengers fans!
The opportunity has come for you to participate and be part of the Avengers team. Visit the Avengers at Science Centre Singapore's (SCS) Marvel's Avengers S.T.A.T.I.O.N. (Scientific Training And Tactical Intelligence Operative Network) exhibition for the FIRST time in Southeast Asia! 
Fans will be thrilled to know that the exhibition after successful runs in New York, Seoul, Paris and Las Vegas, has now finally arrived in Singapore. The exhibit here is expected to be better than the one in Paris with exhibit area over 2,000 square metres. The Singapore edition is the largest and most interactive yet, and consisting of carefully selected displays from the previous four editions and included quite a number of new exhibits, such as the Ant-Man.   
When you visit the exhibition, for a better and more interactive experiences, please download 'AVENGERS S.T.A.T.I.O.N.' Application from the App Store (Apple) or Play Store (Android) on your mobile device before entering. Fret not, if you do not have a mobile or your mobile is running low on battery life, you are able to rent a device for S$5. A photo ID or passport will be required as deposit.

Fans and visitors will enter the exhibition as recruits and they will be roped into the Avengers' extensive combat support network, set within the high tech environment of the Avengers' training facility.
After a briefing by Agent Maria Hill, recruits, you are all ready to start your training! 
When you first stepped into the exhibition, you will enter into Captain America's exhibit. Learn more about Captain America, his journey to become a Avenger hero and feel his shields. Be prepared to join in an immersive adventure into the world of Avengers where you will see many superheroes like Captain America, Iron Man, Hulk, Black Widow, Hawkeye, Vision, Falcon and Ant-Man. 
You will be able to see original props, costumes, holograms and interactive activity stations that will be featured throughout the exhibition.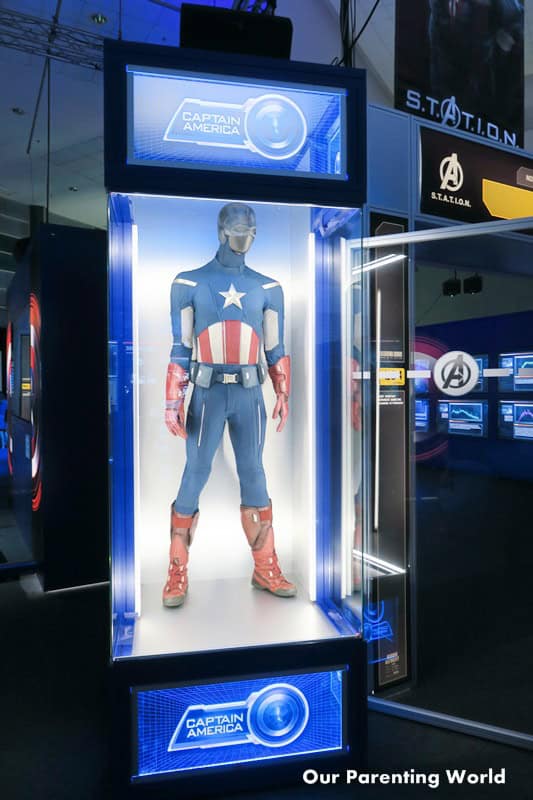 Admire and take a closer look at Captain America's Costume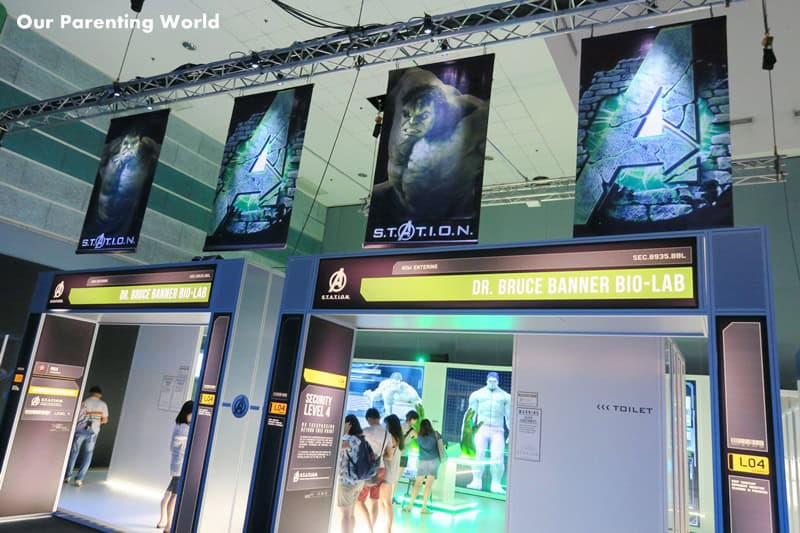 Enter into Dr Bruce Banner's lab aka Hulk where you will understand and witness his transformation into the Green Powerful Hulk! 
The Hulk, with his amazing Green Smash Fists! HULK Smash!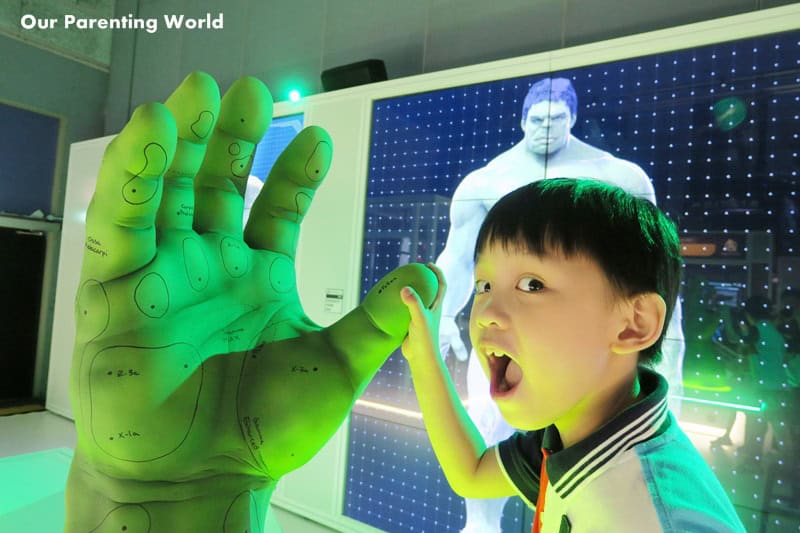 Look how huge and powerful his hands are!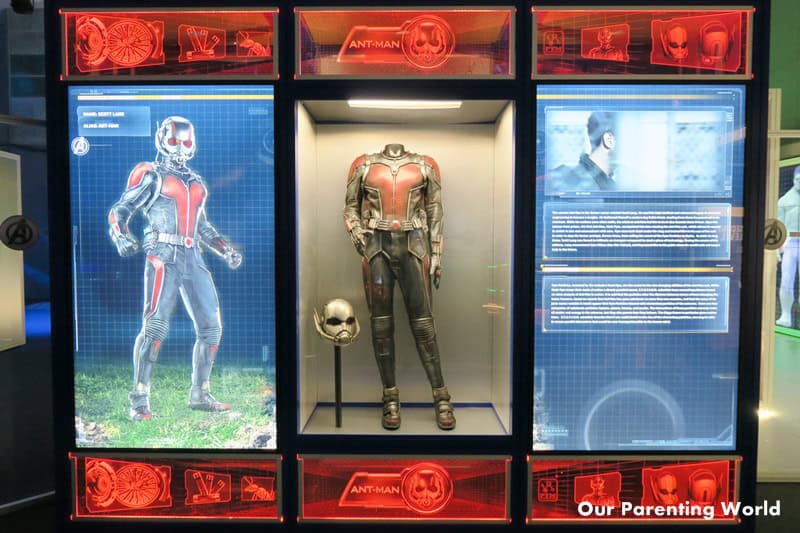 Find out more about Ant Man and a closer look at his super suit with the ability to shrink in scale to as tiny as an ant and also to increase in strength too.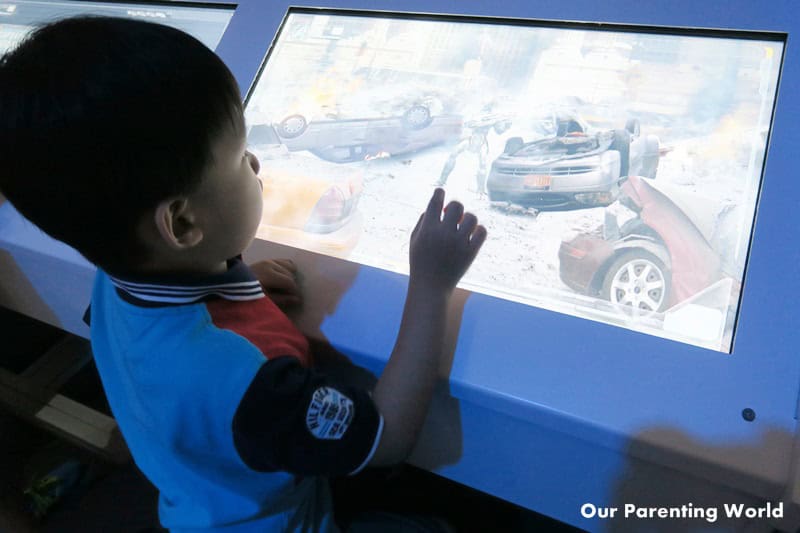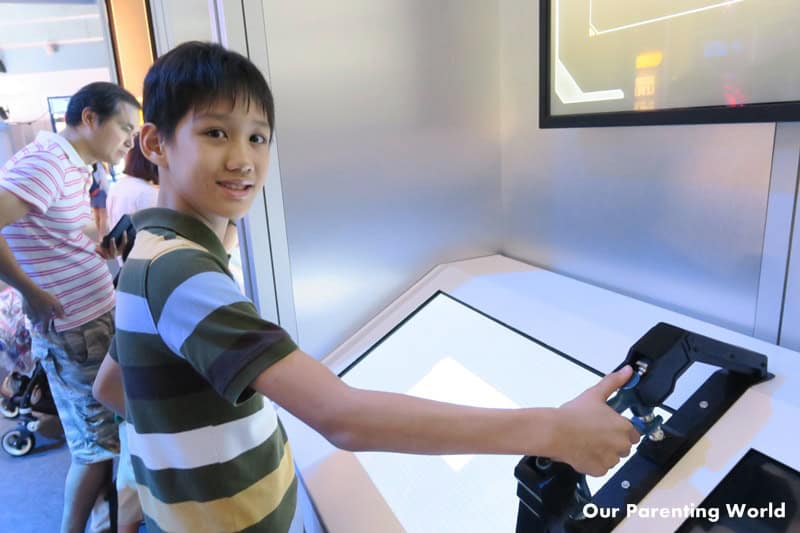 Along the exhibition, you can try out various High Performance Test Area where you can see how fast and test your reflexes against Captain America. Grip Strength Test where you can test your strength and compare that against Captain America's super human strength.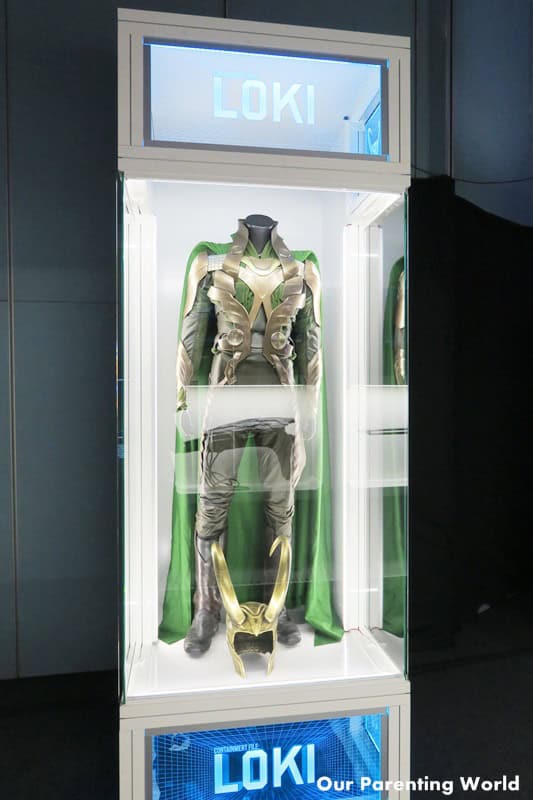 We were told that LOKI is a new exhibit at Singapore Marvel's Avengers S.T.A.T.I.O.N. Look out for it at Thor's exhibit.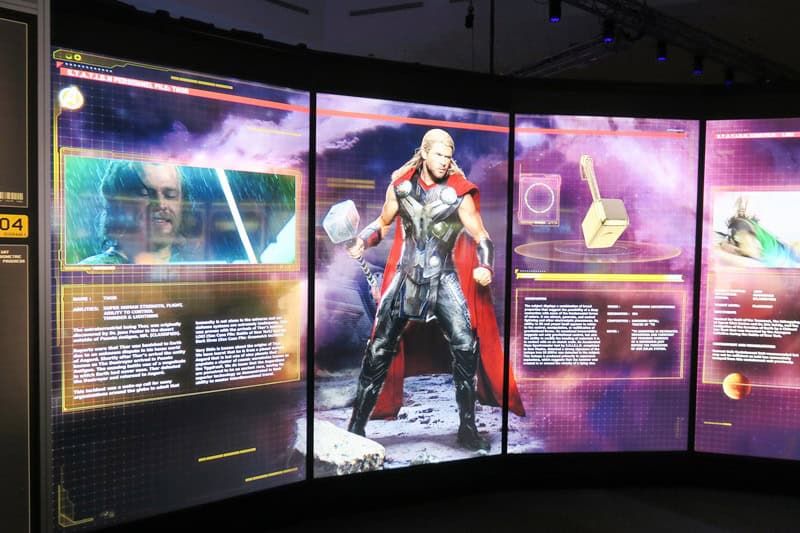 At the Mjölnir Simulation, you can measure your worthiness against Thor who wields the mighty hammer. Have a go at pulling out Thor's hammer!!!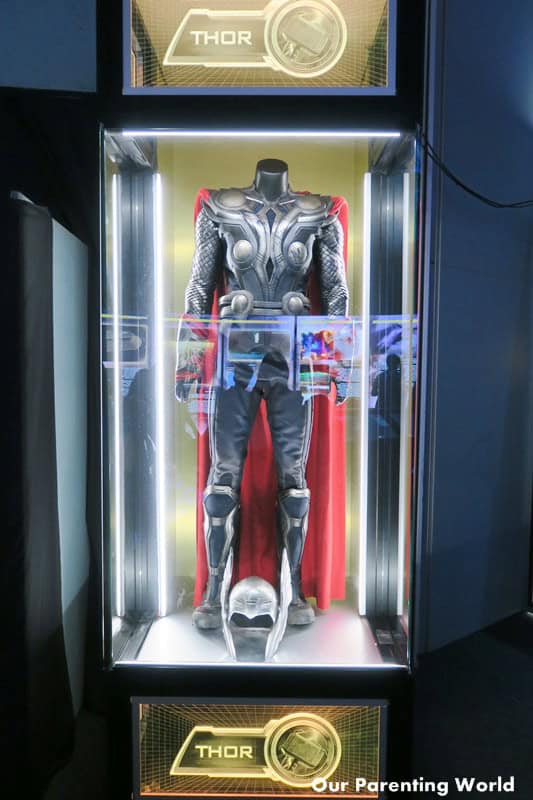 The majestic Thor's suit!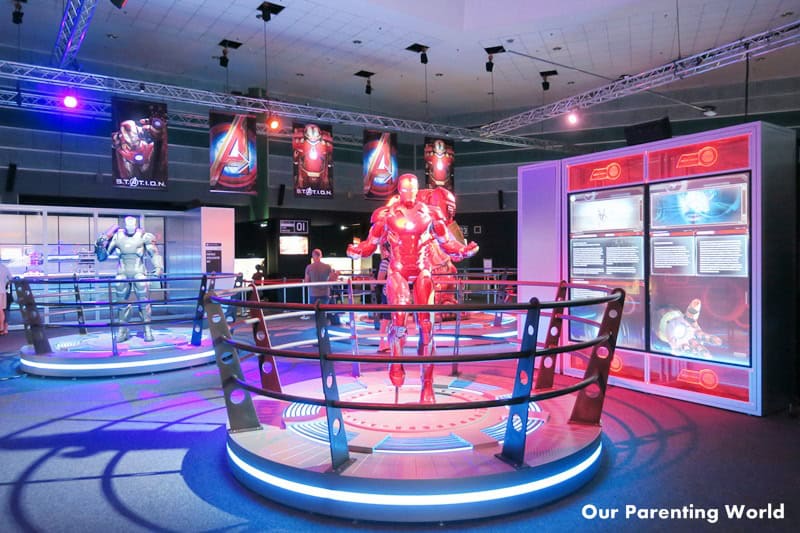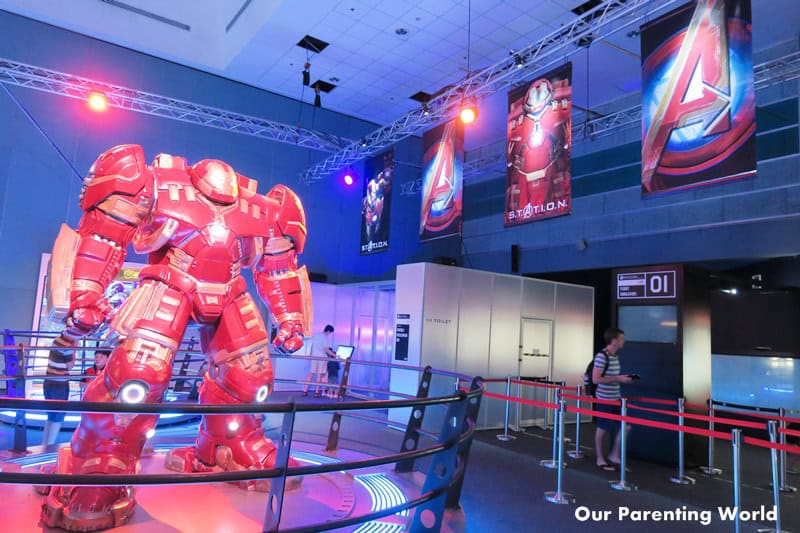 We have now reached Iron Man Advanced Engineering Bay where you will come up close with Iron Man, War Machine, HulkBuster and more!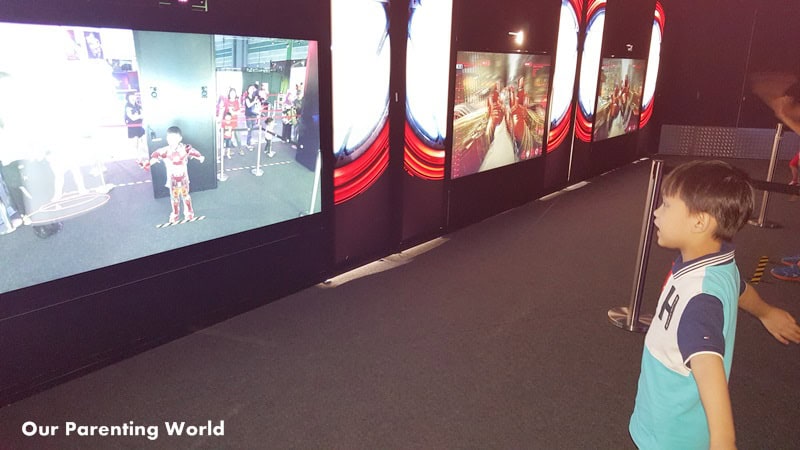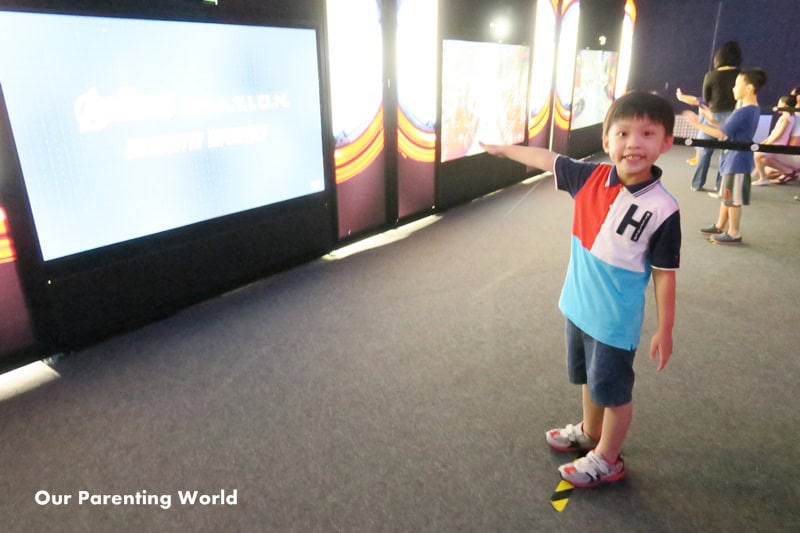 Fans can enjoy the Hulkbuster Experience where you can put on Iron Man's suit through augmented reality and test your flight skills at this interactive station.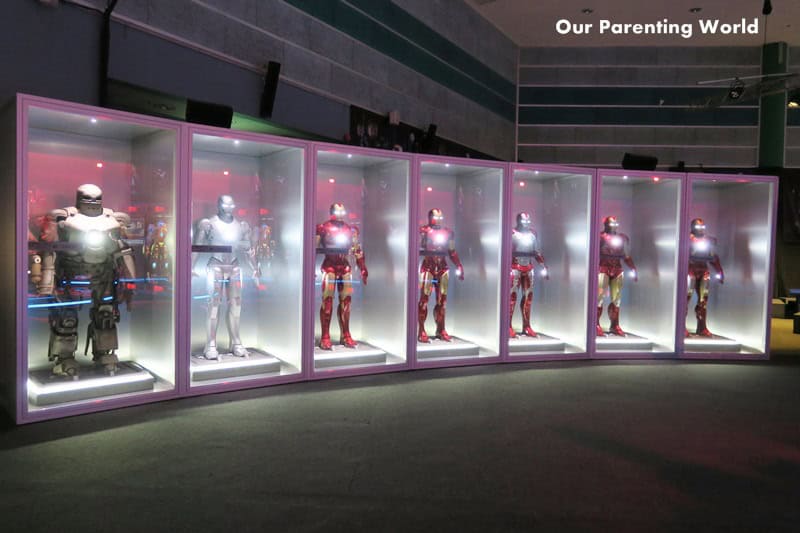 Fans will be treated to a grand display of various Iron Man suits.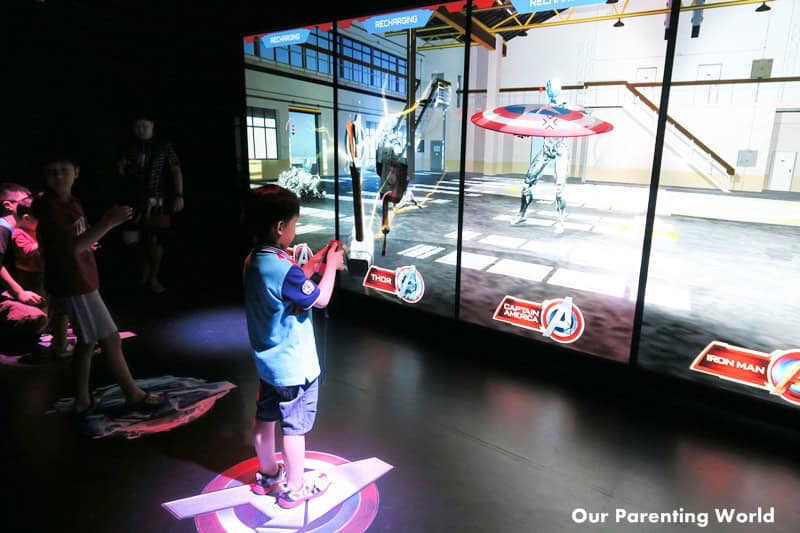 At the final station, after the last fight off against the villain where all the Avengers will join forces in this interactive game, you have now completed your training. 
Congratulations! You are now part of the Avengers and you will be contacted by the Avengers S.T.A.T.I.O.N. and Avengers whenever your help is needed.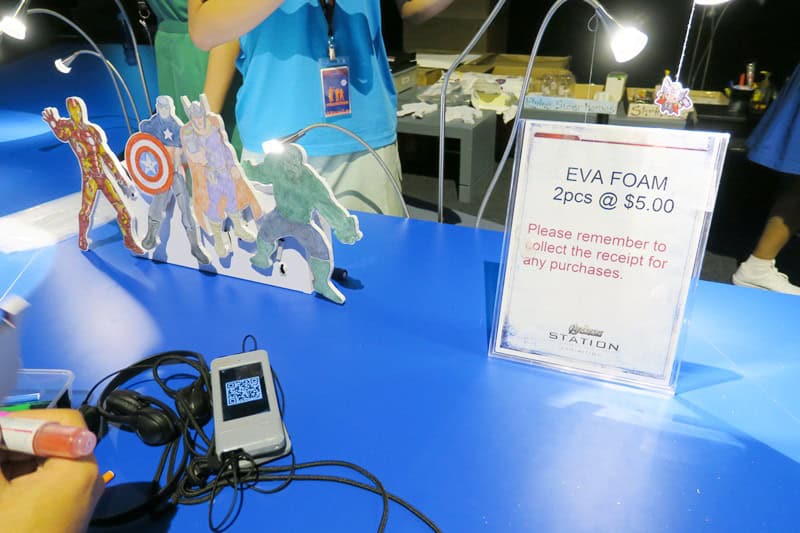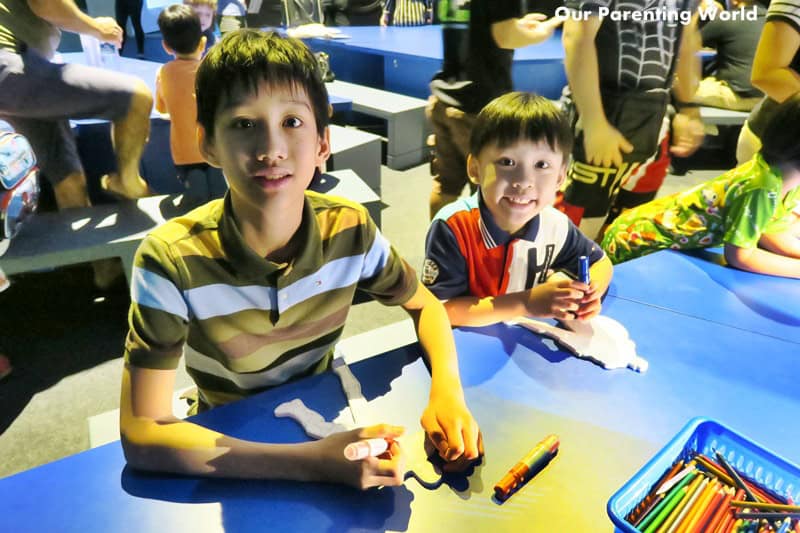 There are various hands-on activities available once you move out of the exhibition. The boys have fun with colouring their favourite Marvel Superheroes. 
Avengers S.T.A.T.I.O.N. 
Exhibition Dates:
29 October 2016 to 5 March 2017
Closed in 2017 on 9 January, 6 February, 6 March.
Location:
Annex Hall, Science Centre
Typical time required:
90 – 120 min
Admissions Charges:
Ticket Price:
Adult: $30
Singaporean and PR Adult: $25
Child, Age 3-12 years old: $22
Singaporean and PR child, Age 3-12 years old: $18
Tickets are available at SISTIC at : https://www.sistic.com.sg/events/cmarvel2017
For more information please click HERE. 
Snow City – Science Centre Singapore
Next, we move on to Snow City. Where is the best place to experience ice, cold and snow in time to celebrate this festive season, it has to be Snow City!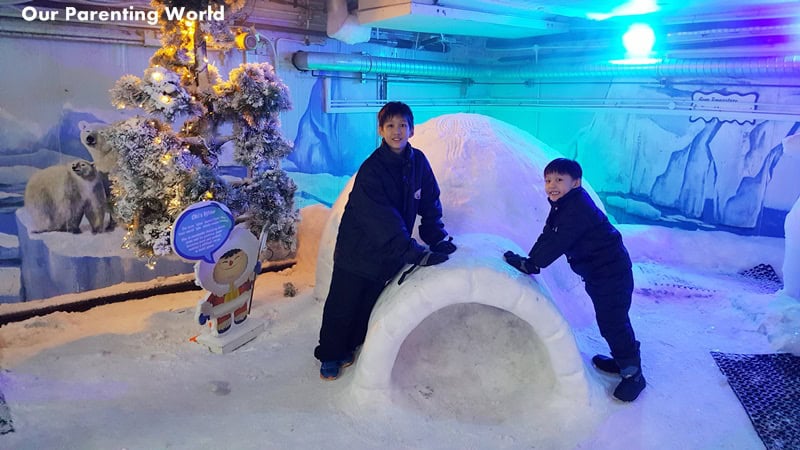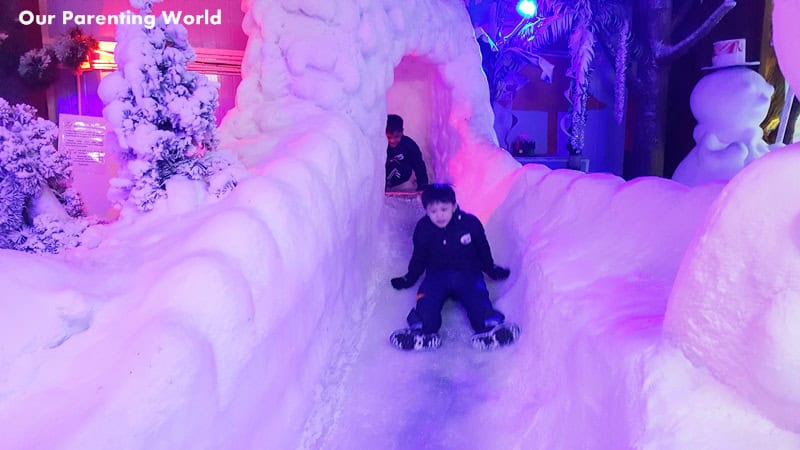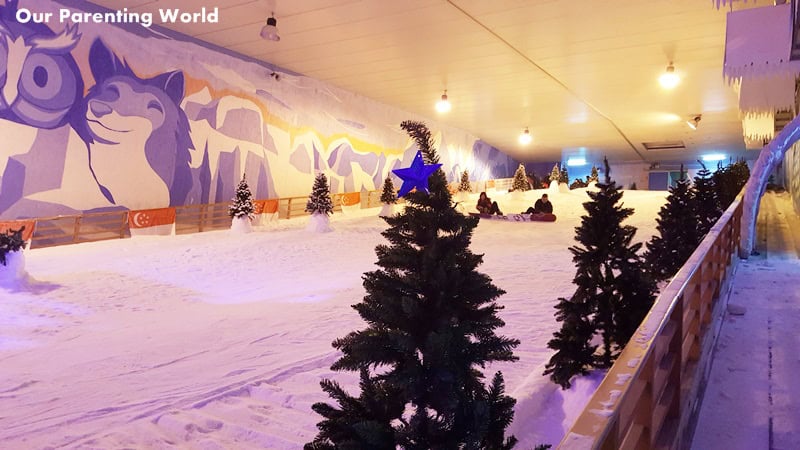 Snow City is the only permanent place in Singapore to experience real snow. Celebrate Christmas and have winter fun at this lovely and snowy place!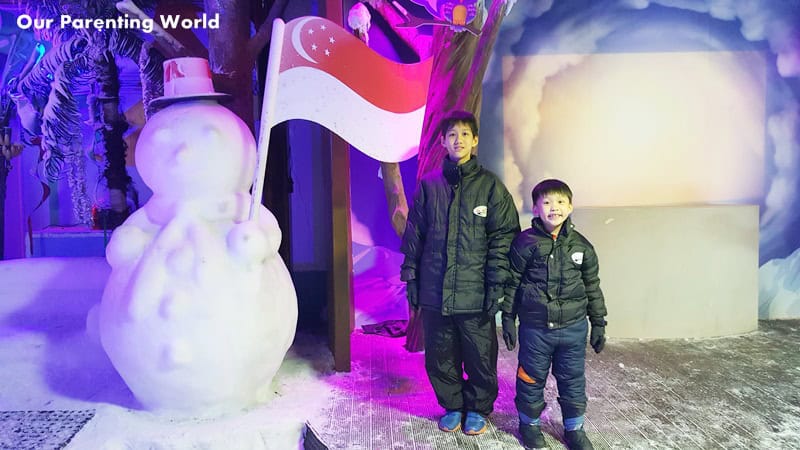 Snow City Singapore
21 Jurong Town Hall Road
Singapore 609433
Tel: 6560 2306
Opening Hours Daily
10am – 6pm (last admission at 5pm)
School & Public Holidays
10am – 7pm (last admission at 6pm)
Please click HERE for more details.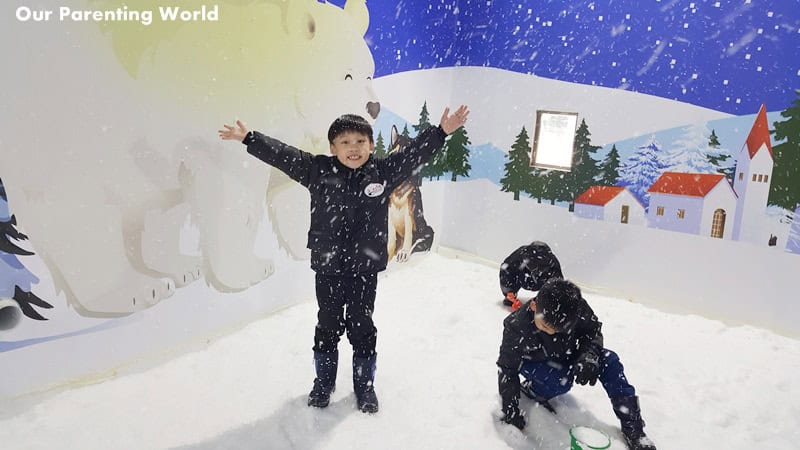 In addition, this festive season, Snow City and Plaza Singapura bring snow to Singapore with Singapore's first outdoor Snow FunHouse specially designed by Snow City!
This Snow FunHouse has been recognised by the Singapore Book of Records as the Largest Snow-filled display house.
You can also visit Snow FunHouse at Plaza Singapura to experience real snow. To find out more, read about our review and experiences, please click HERE. 
Omni-Theatre, Science Centre Singapore
Photo credit: Omni-Theatre, Science Centre Singapore
While you are at Science Centre, hop down to Omni-Theatre where Natural Selection celebrates the 150th anniversary of the publication of "On the Origin of Species" and the 200th anniversary of Charles Darwin's birth.
Bring your children to watch this meaningful and educating show where we will embark on a journey with Darwin on his voyage with the HMS Beagle to the Galapagos Islands where he was inspired to develop his later theory of transmutation by natural selection.
This is a show that will open your child's mind and curiosity and even the parents on the beauty of nature and inspires us to discover more about Science.
The show is recommended for aged 10 and above and is approximately 40 minutes. 
For more details on the shows at Omni-Theatre, please click HERE.
This School holidays, bring your children to Science Centre Singapore where a whole lot of fun, educating and exciting activities await them!