City Square Mall is Singapore's first eco-mall located at 180 Kitchener Road. The mall is combined with a 49,000 square foot urban park named City Green.
Our Parenting World team together with 2 lovely families had the opportunity to explore the Edu-tainment Trail at City Square Mall.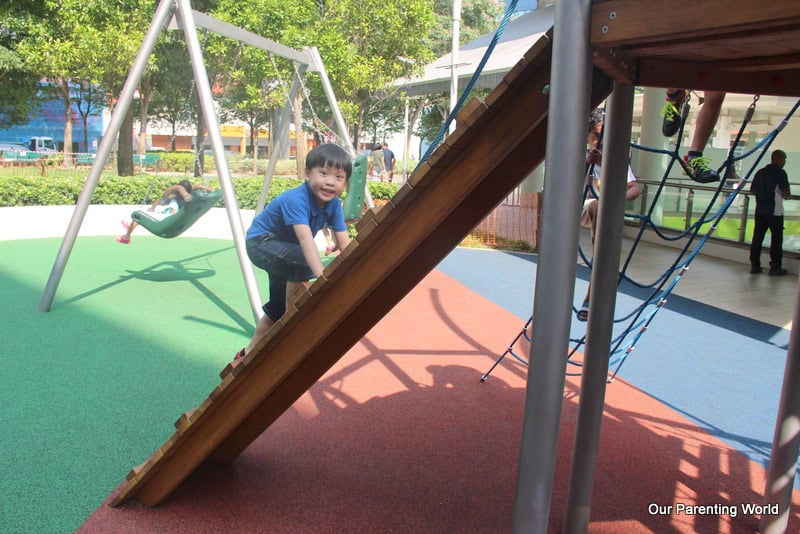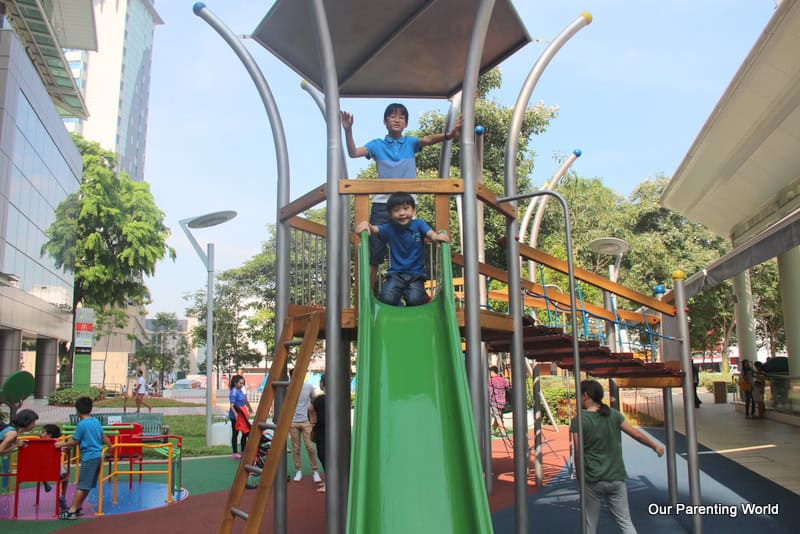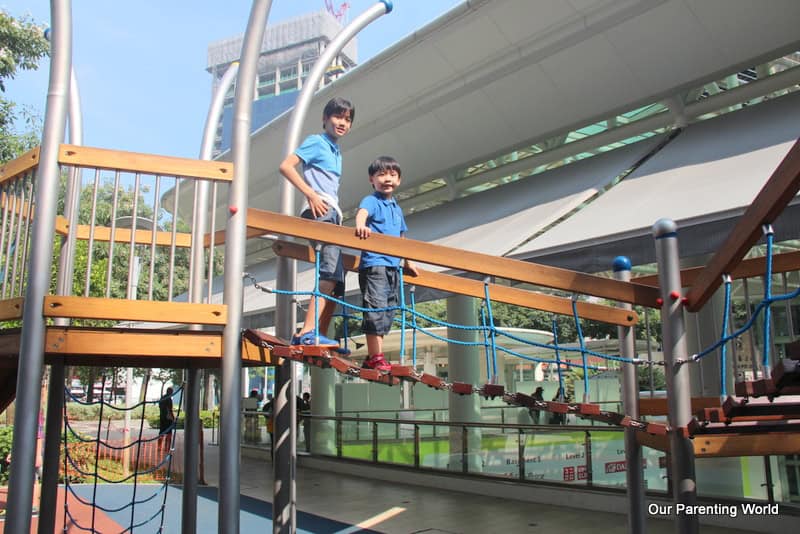 The kids have a fun time playing at the Eco-Playground. This is an environmentally-friendly colourful playground with equipment made from wood certified by Forest Stewardship Council (FSC). Using wood material, it won't absorb heat as much and it is easier for the kids to play especially under Singapore's hot weather.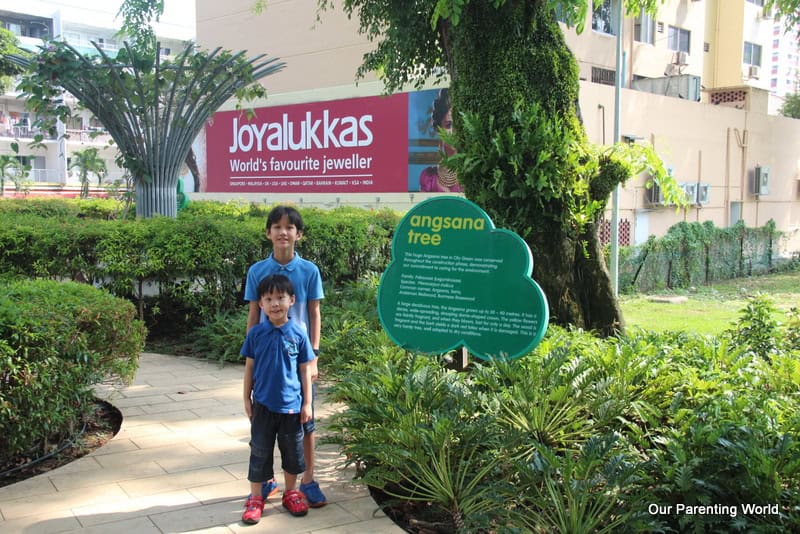 Our day's activities included family play time, quizzes as well as a mini Amazing Race around the mall. During our trail, we learnt that this huge Angsana tree in City Green was conserved during the construction phase. Look out for this tree when you visit City Square Mall.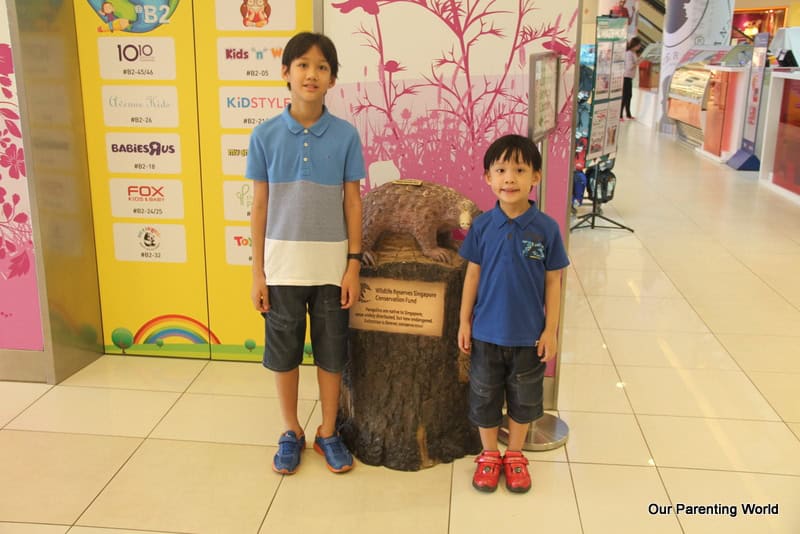 At every level of the mall near the lift area, you will be able to find an unique theme where you can learn and find out more about how to shop with an eco-learning experience at City Square Mall. 
City Square Mall, the first eco-mall in Singapore uses Green Roof that has solar panels using solar energy to provide fresh air cooling for the Fountain Square. Its rain water harvesting system stores rainwater for non-potable uses like irrigation and cleaning purposes. To find out more about City Square Mall's City Green's initiatives, please click HERE.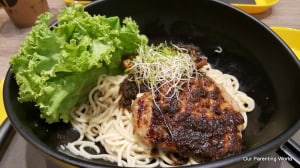 Delicious meals at Face to Face Noodle House at #02-23/24 City Square Mall.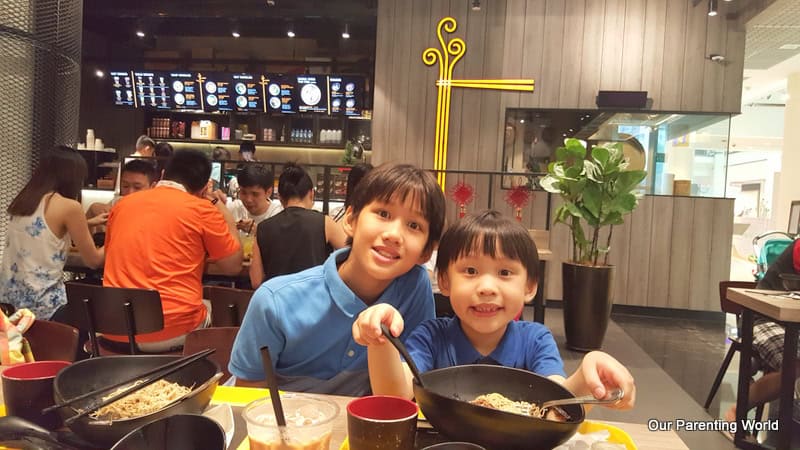 We took a break from our activities and have a delicious lunch at Face to Face Noodle House. This is its first outlet in Singapore at City Square Mall, Face to Face Noodle House has many outlets in Malaysia. 
Try its signatures, Traditional Sarawak Noodles, Hot & Spicy Pan Mee and Hakka Yong Tau Foo. Please click HERE for more information about the restaurant.
Having fun spinning the fortune wheel at PUB's Water Wally booth. You can find out more and follow Water Wally's journey on PUB's Facebook and Instagram.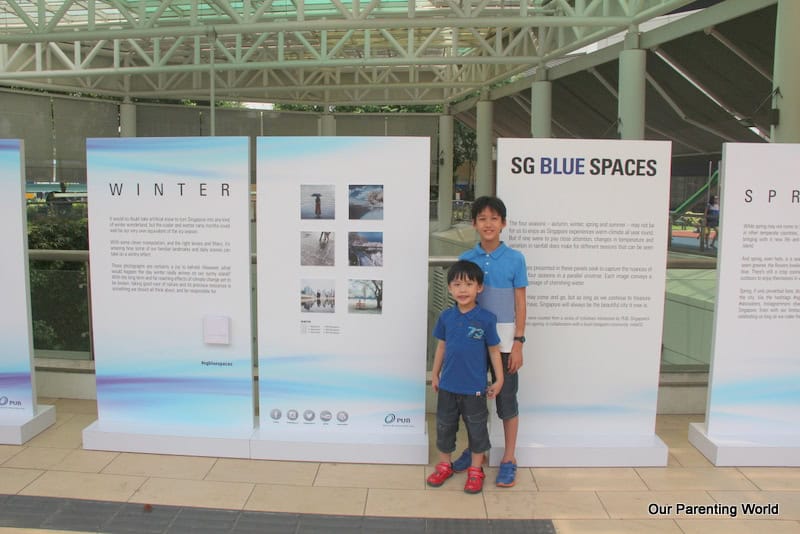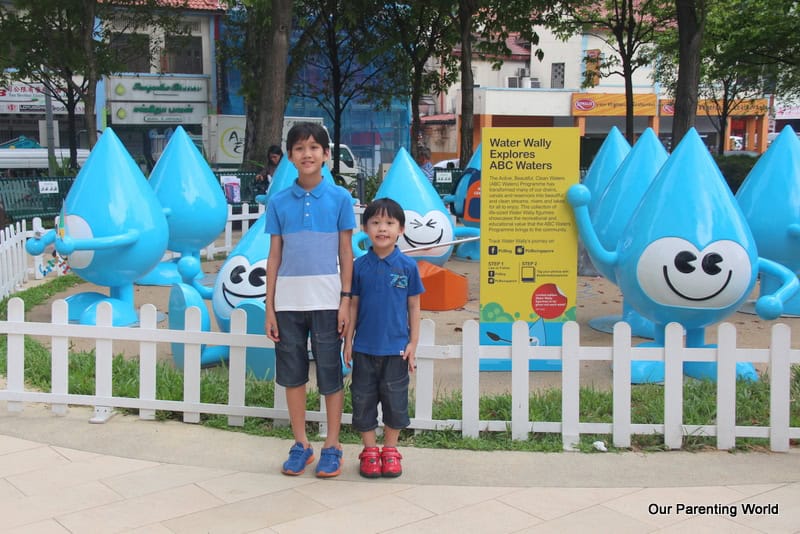 Edu-tainment Trail at City Square Mall include a new inclusive playground, PUB's Water Wally figurines. To celebrate the 10th anniversary of Active, Beautiful, Clean Waters (ABC Waters) Programme, PUB has designed a collection of 10 life-sized Water Wally figurines (Water Wally Explores ABC Waters) to showcase the features and activities that the community can enjoy at the ABC Waters sites. City Square Mall will be the first destination to display these figurines.
Additional Information:
City Square Mall 
180 Kitchener Road, 208539
Opening hours: 10am–10pm
Tel: 6595 6595
Please click HERE for more information about City Square Mall.