Product Review and Listing: Galatine, a healthier and delicious milk candy! 
We are pleased when we were introduced to Galatine which is a popular milk candy from Italy that is a healthier, high-calcium treat for children. 
It is good to know that Galatine, in each milky treat, it contains 80% fresh pasteurized milk. It does not contain any preservatives and artificial colouring. Only natural ingredients such as honey are used as a natural sweetener. 
Galatine has three delicious flavours to choose from; plain milk, chocolate, and strawberry. Each milky treat is individually packed, it is fuss-free, easy to pack and carry around whenever you feel like having it. 
We especially like the fact that Galatine contains such a high percentage of milk which is very important for a kid's formative years. Calcium in milk will help your child to develop strong bones and teeth and to grow taller.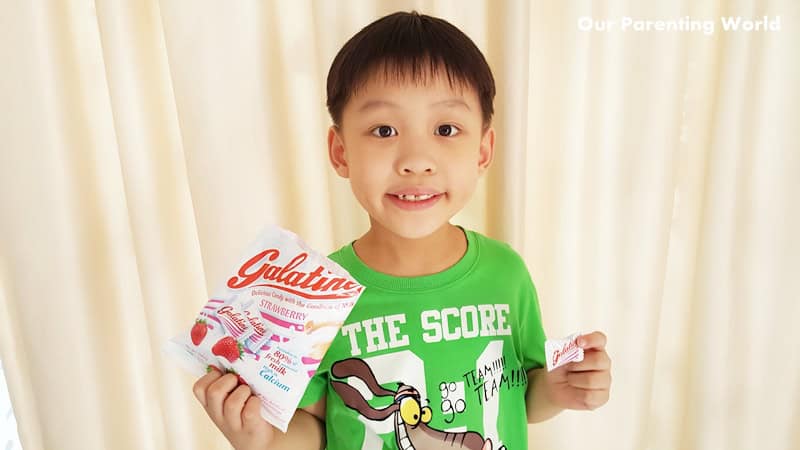 We enjoy Galatine sweets, it is so delicious and full of natural goodness! 
Galatine is conveniently available in Singapore, island-wide at retails stores like Cold Storage, FairPrice, Giant, Marketplace and more!
To find out more about Galatine, please LIKE and go to its Facebook at https://www.facebook.com/galatinesg/