Media Invite: Gallery Children's Biennale: Dreams & Stories at National Gallery Singapore 
The iconic National Gallery Singapore's inaugural Gallery Children's Biennale, themed Dreams and Stories will be held from 20 May to 8 October 2017. 
Visitors can look forward to a wide array of interactive art showcases, performances and activities curated for children and the young at heart. There will be captivating art installations specially created by local and regional artists for the Gallery Children's Biennale.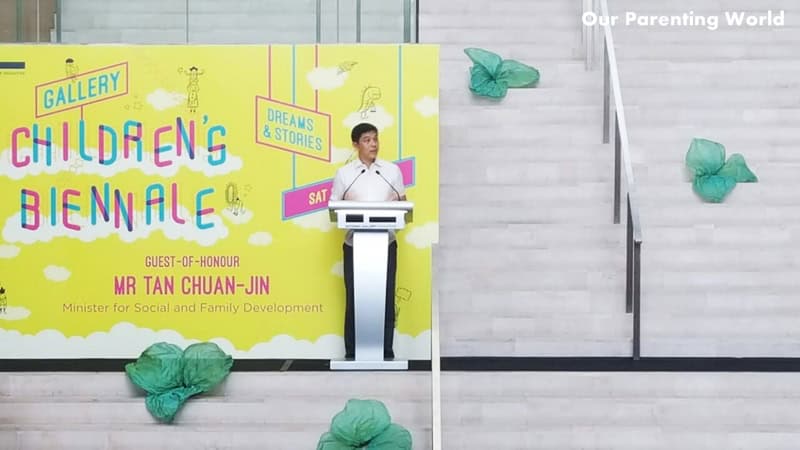 Mr Tan Chuan-Jin, Minister for Social and Family Development was the Guest-Of-Honour for the official opening of Children's Biennale: Dreams & Stories at National Gallery Singapore. 
There are 10 exciting art installations you can look forward to at the inaugural Gallery Children's Biennale at National Gallery Singapore. Here are some of the art installations: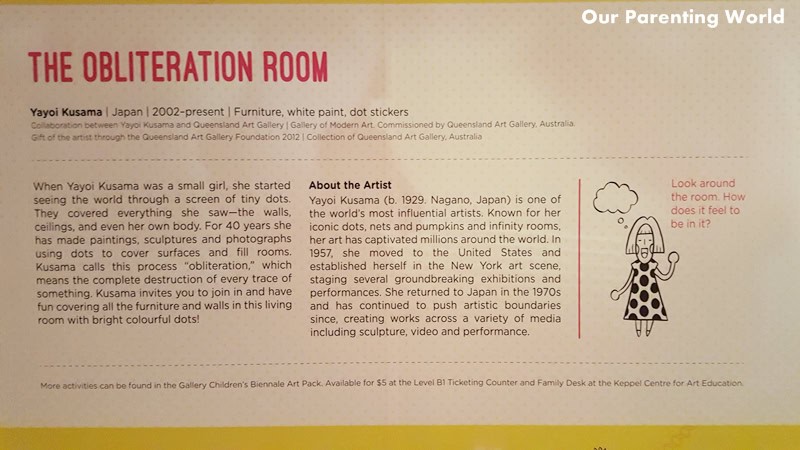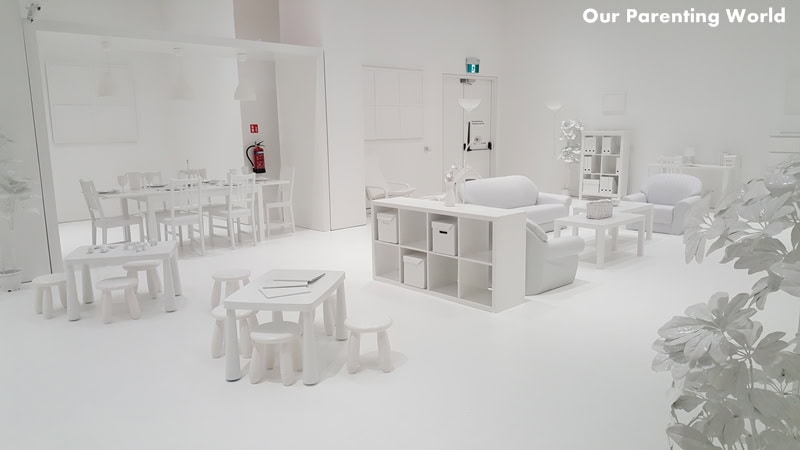 Obliteration Room
The pure white room filled with all white furniture by Yayoi Kusama, invites kids to "obliterate" the room turning them into artists, having fun using dot stickers to decorate the room.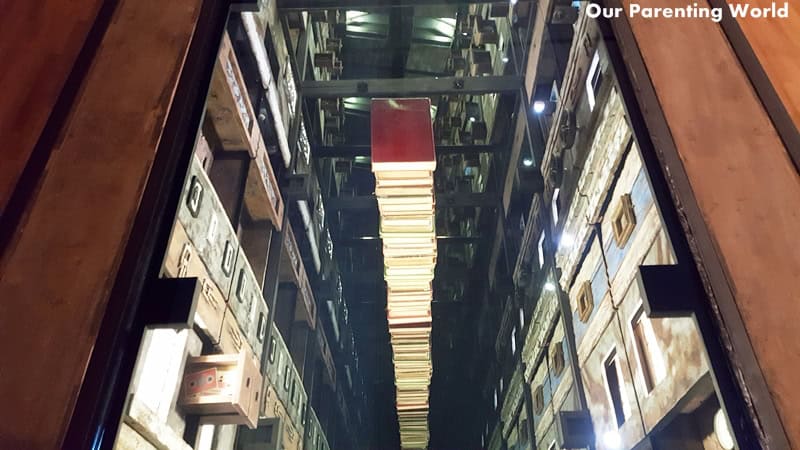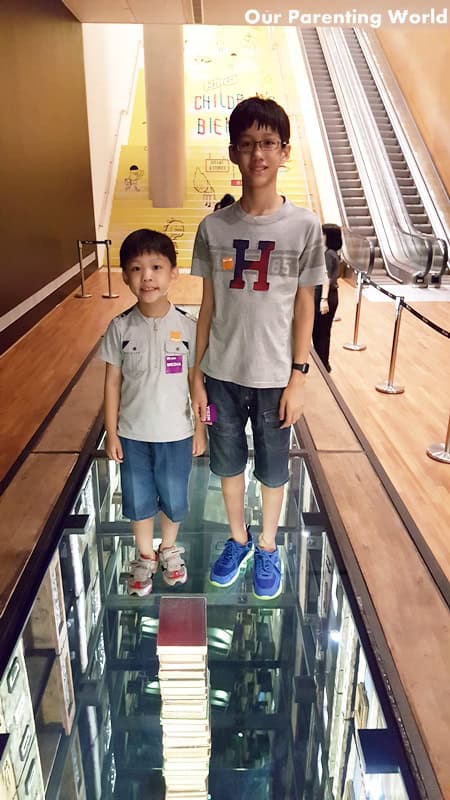 Firewalk, A Bridge of Embers
This art installation is by Mark Justiniani where it gives an illusion to visitors like you are walking in mid-air, observe the objects placed inside that were once treasured from toys, books, building blocks and letters.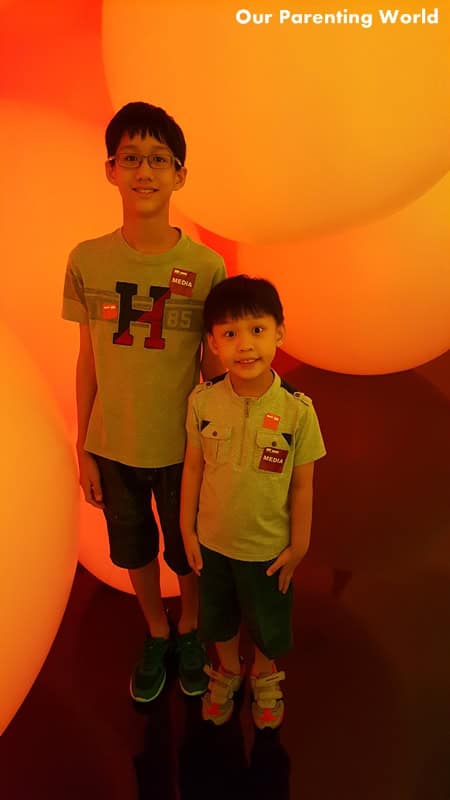 Homogenizing and Transforming World
Enter into a world of brightly-lit balls by teamLab. Kids will have a fun time walking through the maze-like room, watch the balls change colours and produce sounds when touched. 
Being Yourself
This installation is by local artist Chng Seok Tin where it features art within art with 5 smaller wooden blocks being placed into the main artwork also of wood materials.
Children are free to express themselves by colouring over the woodcutting piece, take a piece of white paper and have fun colour over it. 
From Rochor to Kallang
This installation is by Singapore artist Vincent Leow, visitors can look forward to look at 20 towers that are placed with bird traps. They are coloured to remind us of the blocks of flats at Rochor Road. Inside the bird traps, common objects are being placed to reflect on what home really means to us.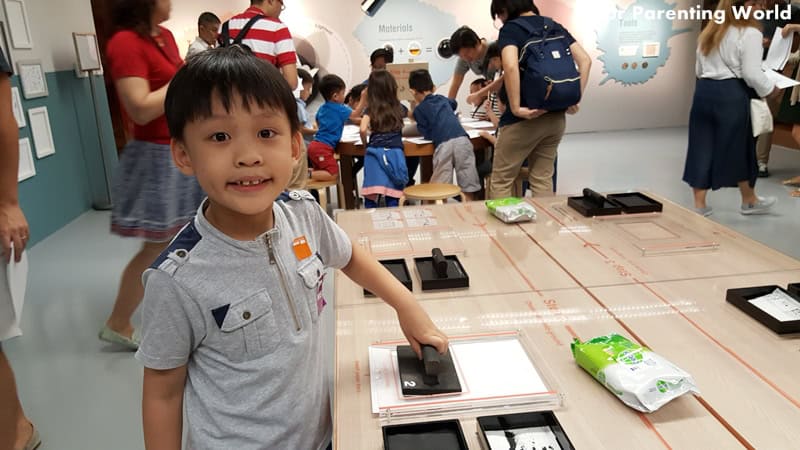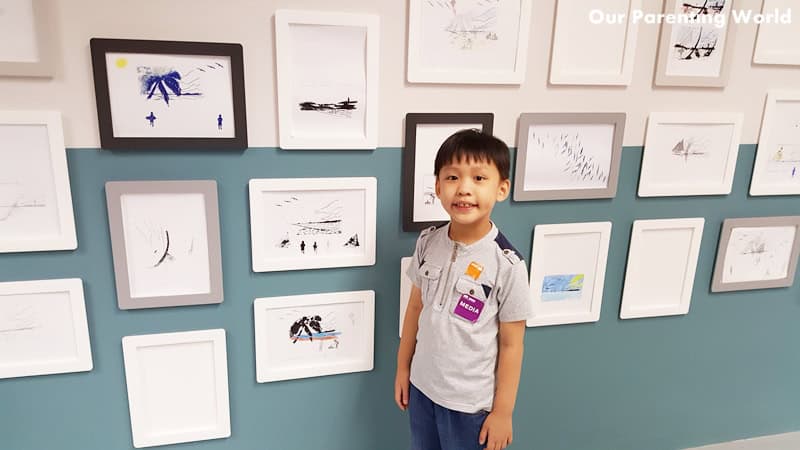 There are many activity stations for kids to work on and even have the opportunity to hang up their artwork. Do prepare to spend some time at Gallery Children's Biennale and enjoy having a fruitful and fun-filled time for the whole family! 
In addition, visitors can look forward to participate in a series of public programmes, film screenings, special tours for families, and artist-led workshops for children have been lined up over the next four months and there will be an outdoor festival happening over two weekends in August. 
National Gallery Singapore
1 St. Andrew's Road Singapore 178957
Opening Hours:
Sunday – Thursday, Public Holidays: 10am to 7pm
Friday – Saturday, eve of public holidays: 10am to 10pm 
To find out more, please go to:
https://www.nationalgallery.sg/see-do/highlights/childrens-biennale-2017