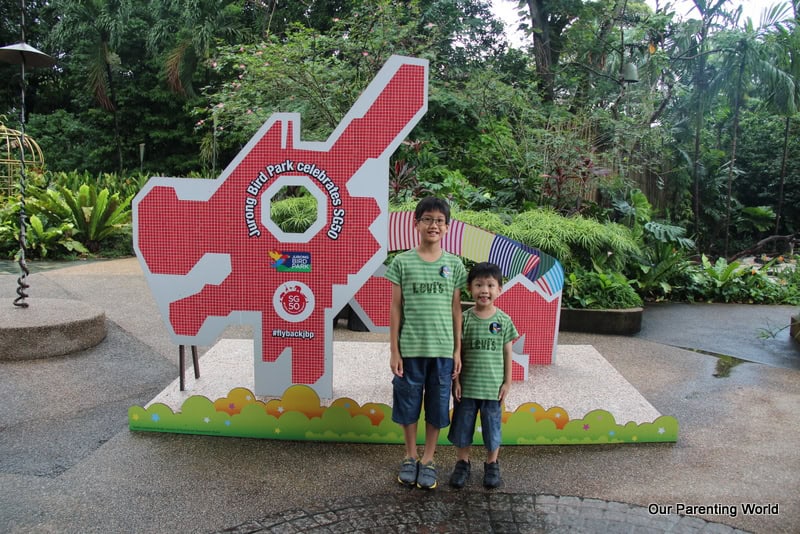 Jurong Bird Park, the largest in the Asia Pacific and the best in the world is celebrating SG50 and from now till 30 June 2015, it is free entry for Senior Citizens plus $2 off tram rides! 
All Singapore pioneer generation, Singaporeans and PRs aged 60 and above in 2015 will enjoy free admission to the park during the promotional period. Please redeem your complimentary tickets at the Jurong Bird Park ticketing counters. Senior citizens are required to present original proof of identification.
Tram tickets can be purchased at the Jurong Bird Park ticketing counters or at the Main Tram Station.
During the June school holidays, bring your family and grandparents down to the Bird Park and enjoy a whole load of fun together!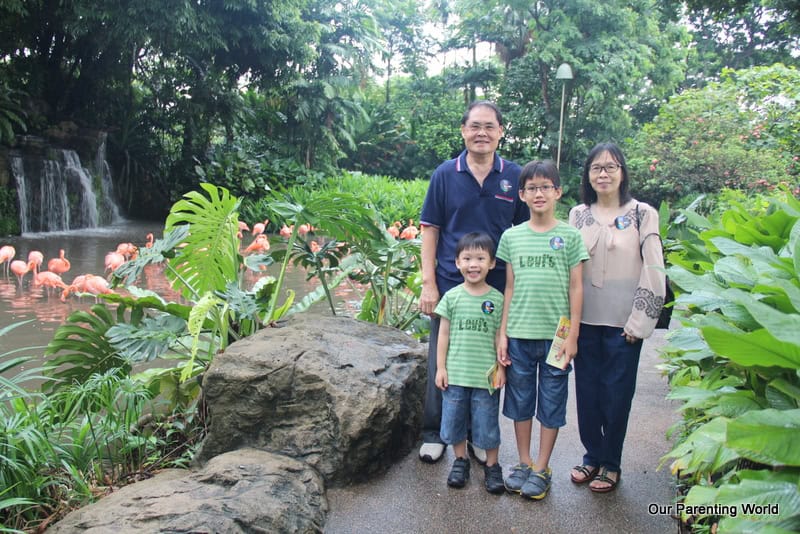 A good time to explore Bird Park enjoy bonding time with your beloved Grandpas and Grandmas and participate in good old school fun that will bring you a trip down memory lane and cherish happy times.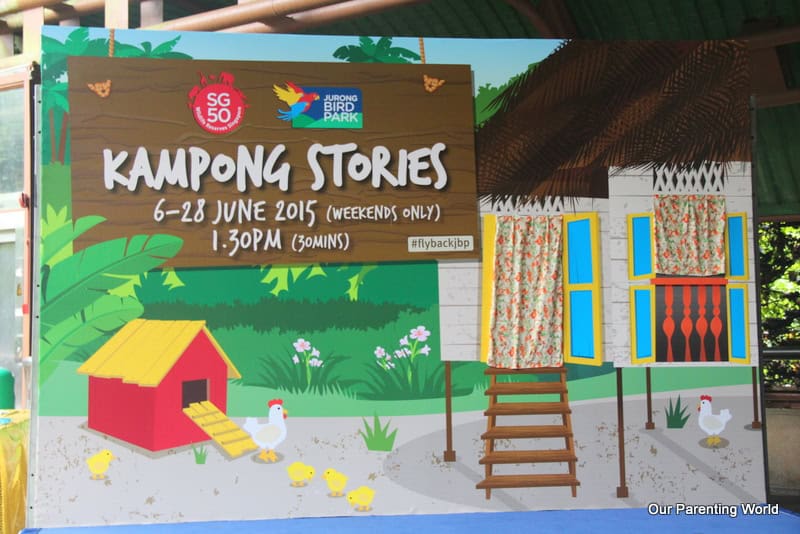 During weekends, join in the Kampong Stories, find out more about Sang Nila Utama's adventures and listen to the most traditional stories that Grandparents have grew up listening to. Children will be delighted to take part and listen to the story of the history of one of the oldest legends and including the founding of Singapore in a fun and engaging way. 
Kampong Stories
June weekends only, 1.30pm (30 mins)
Waterfall Aviary Terrace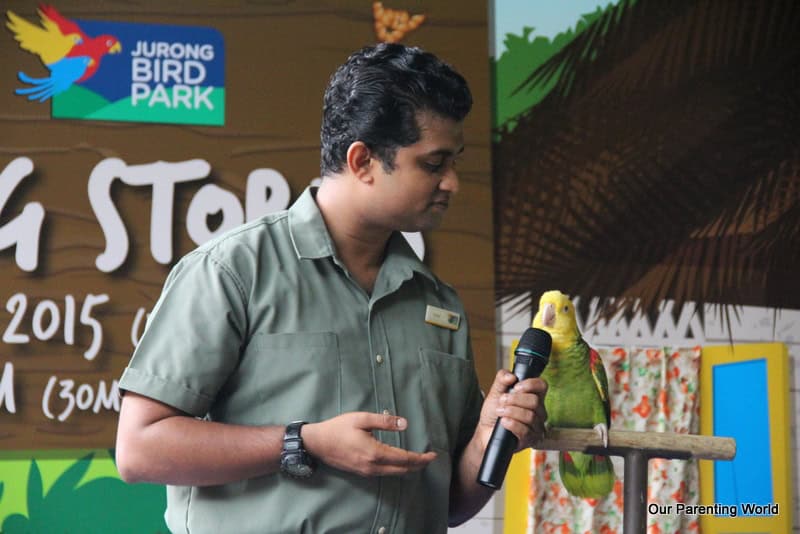 The audience simply adore this beautiful, smart talking parrot.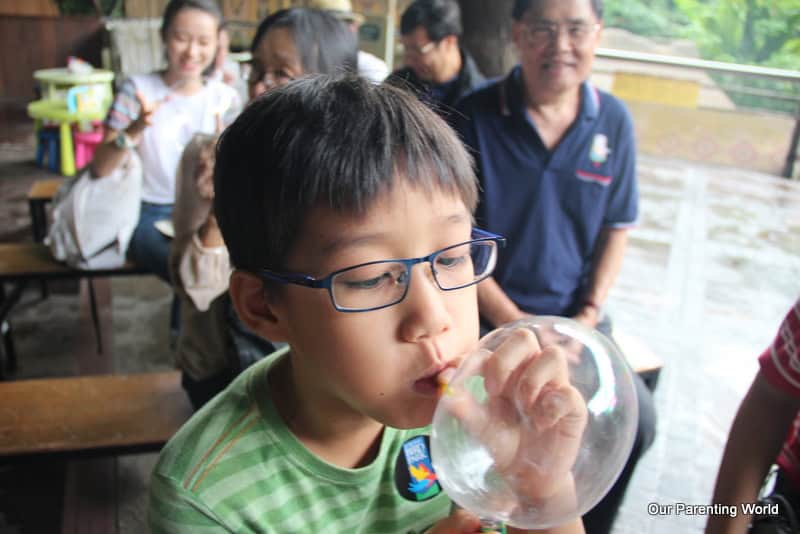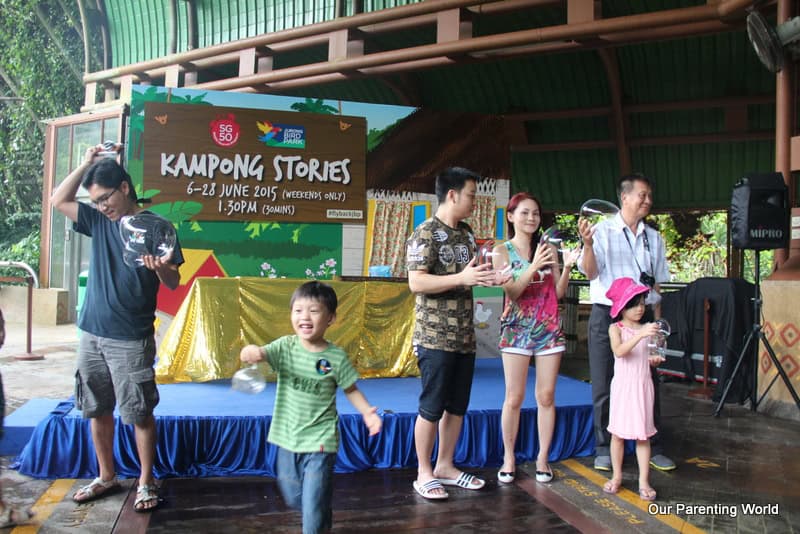 Everyone had fun taking part in old school games of seeing who can blow the biggest bubble and using rubber bands to form the longest rope.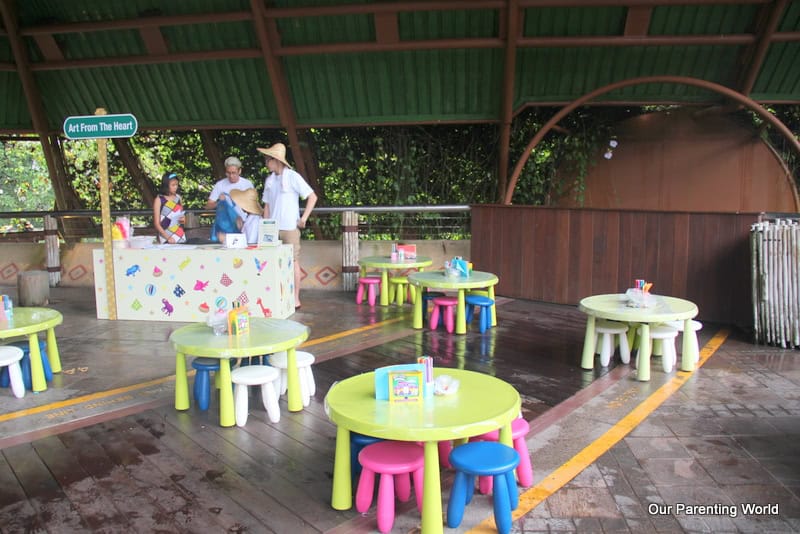 At Waterfall Aviary Terrace, you can take part in various activities like Art From The Heart. Kids can have fun displaying their imagination and talents in creating a personalized gift for their parents and grandparents.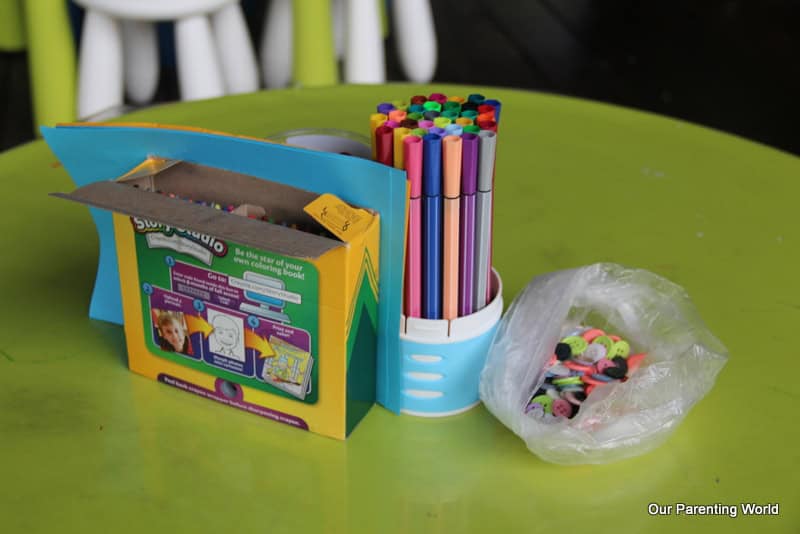 There are three crafting stations for the kids to participate in, you can choose to do Decorative Photo Frame, Paper Plate Craft and Pigeon Post where you can create your own homing pigeon with a personalized message. 
June weekends only, 10am – 4pm
Waterfall Aviary Terrace
The good old school games fun continue in various parts of the Bird Park including Birdz of Play where the whole family can participate in.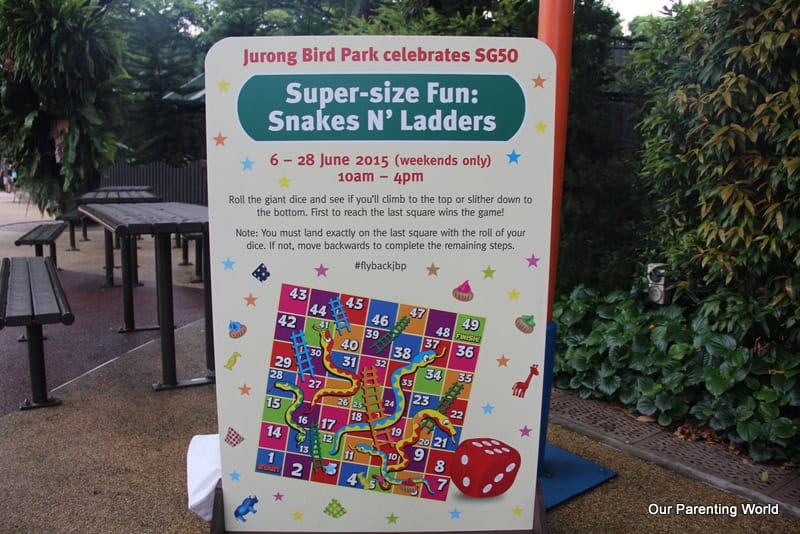 Look out for the giant installation of good old fun Snakes N' Ladders.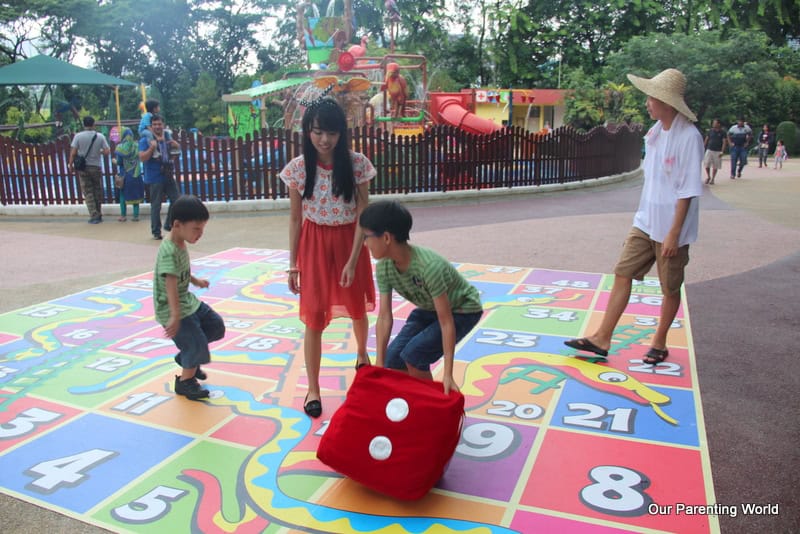 The kids are thrilled to see such a HUGE board game and can't wait to start playing. 
Life Size Installation 
June weekends only, 10am – 4pm
Birdz of Play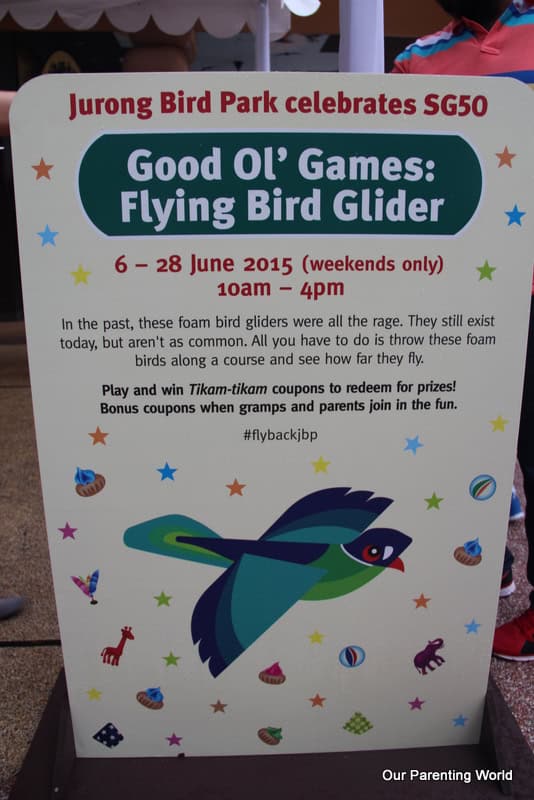 Do you play with paper planes? When is the last time you play with paper planes and or a bird glider made of foam?
At Bird Park, you will have the opportunity to play with a bird glider and see how far you can "fly".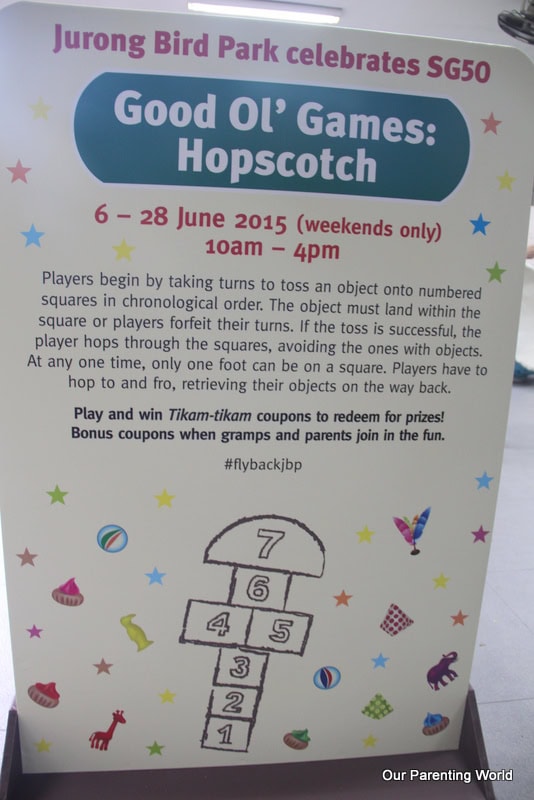 Many of us would be familiar with Hopscotch, this activity is situated at the Breeding and Research Centre. This is a popular game that is often played in schools.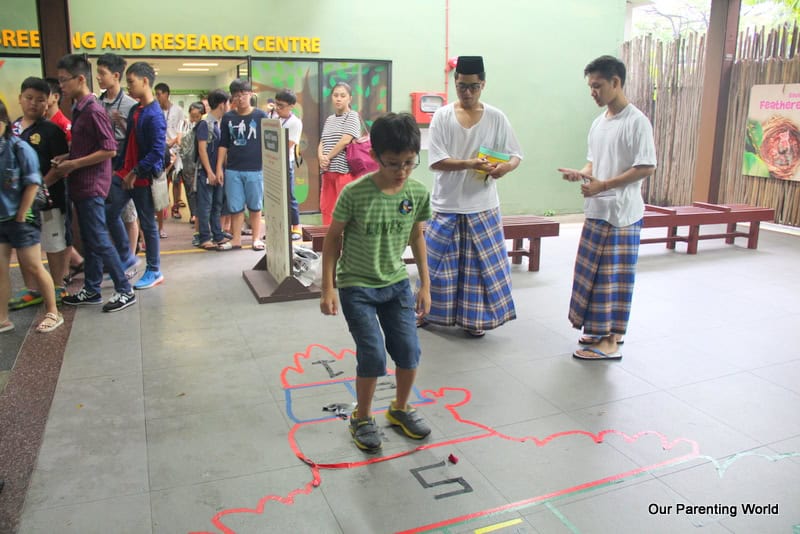 At Bird Park, this popular Hopscotch game has been specially-drawn to keep it challenging and interesting.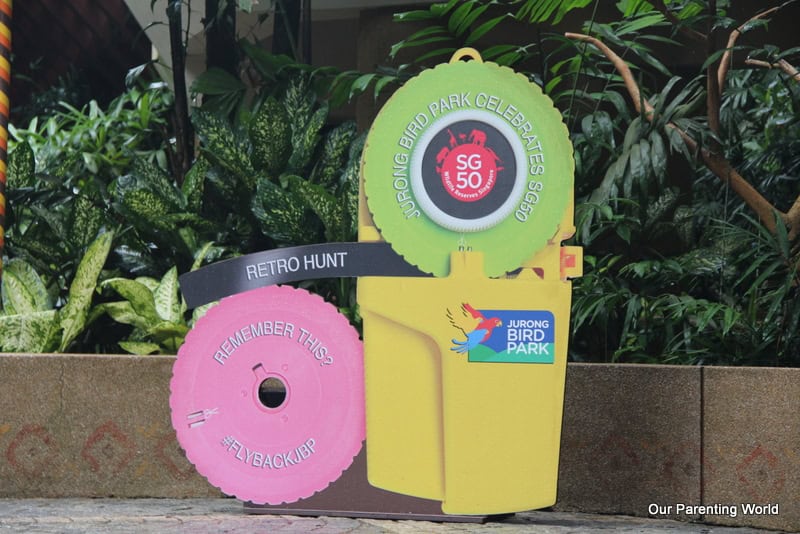 The whole family can take part in Retro Hunt where eight 'items' from yesteryear have been hidden all over the park. Clues will be given and family members can work together to figure them out. Once you have found all the items, go to the Tikam-tikam station to redeem for your coupon!
Retro Hunt
June weekends only, 10am – 4pm
Various locations around the park
After you have completed each of the activities at Good Ol' Games and Retro Hunt, go over to Tikam-tikam station to redeem your coupons to collect your prizes.
Pick a folded piece of the red paper, open it and match it against the prizes to see what you have won. 
There are so many interesting old school games at Bird Park where the whole family can take part together. What's more, you will be rewarded for participating in the games and win fabulous prizes. Have FUN and GOOD LUCK!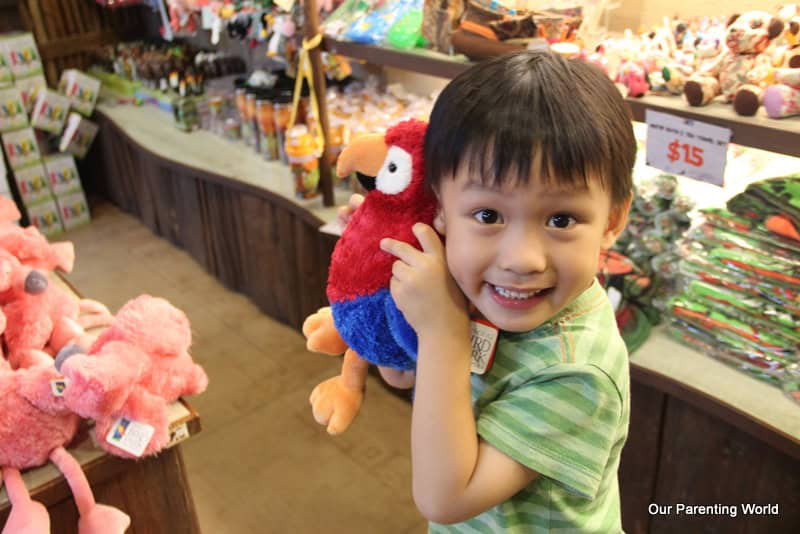 Can't get enough of Bird Park, visit the Bird Park's gift shop to get something to bring home and or gifts for your loved ones.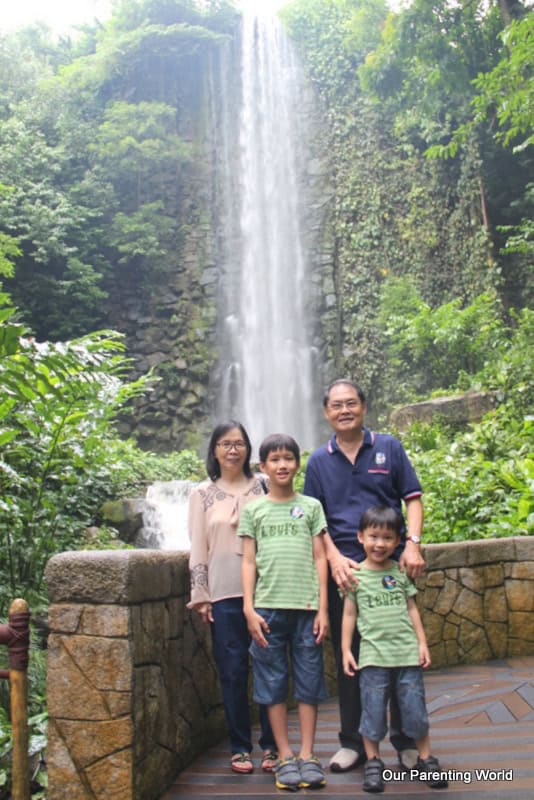 Spend an enjoyable and memorable day with your family, playing games, observing a wide variety of birds and take lots of pictures at the beautiful Bird Park, Asia's largest bird paradise! 
Additional Information
Jurong Bird Park  
2 Jurong Hill
Singapore 628925
Tel : 6265 0022 
Website: www.birdpark.com.sg
Activities from 6 to 28 June 2015 (weekends only) 
Please click HERE for the complete list of games available at Bird Park. 
Win tickets to Jurong Bird Park in the weekly lucky draw!
Play a simple picture-match game daily to earn lucky draw entries & get rewarded with every play too! All lucky draw chances earned are cumulative – that means that the more you play, the more chances you have to win, so why not start right now!
Please click HERE to take part in the weekly lucky draw. 
Everybody can be a Feather Friend!
Enjoy 1-year unlimited entry for the price of a 1day ticket!
Promotion ends 31 Dec 2015
Sign up for a special Feather Friends membership now and enjoy unlimited year-round entry to Jurong Bird Park – all for the price of a single day's ticket!
Please click HERE to find out more.