"Oh, my love, my darling
I've hungered for your touch …"
Most of us are familiar with the hit song, "Unchained Melody" from the blockbuster movie "Ghost", starring Demi Moore and Patrick Swayze in 1990. Over the years, the song and the movie have become a classic, it is also one of the greatest love stories. 
"Ghost the Musical" follows the adaptation of the movie and it felt like a journey back in time. To many of the audience, it is a nostalgic trip back to the 90s. One of the unique features of this musical compared to other musicals is its never been seen before special effects like the way the stage is set up to create illusions of passengers sitting in the subway trains in New York City, passengers being thrown in the air when the train was moving at a high speed, how Sam the male lead after becoming a ghost can walk through a closed door and many more. We were totally blown away by the special effects and illusions that we often wonder how did they do it? 
In this musical, Liam Doyle and Andrea Laxton take on the lead roles as Sam Wheat and Molly Jensen, respectively. Both the lead actor and actress performed brilliantly in their roles. They have so much chemistry and are so convincing as a couple deeply in love.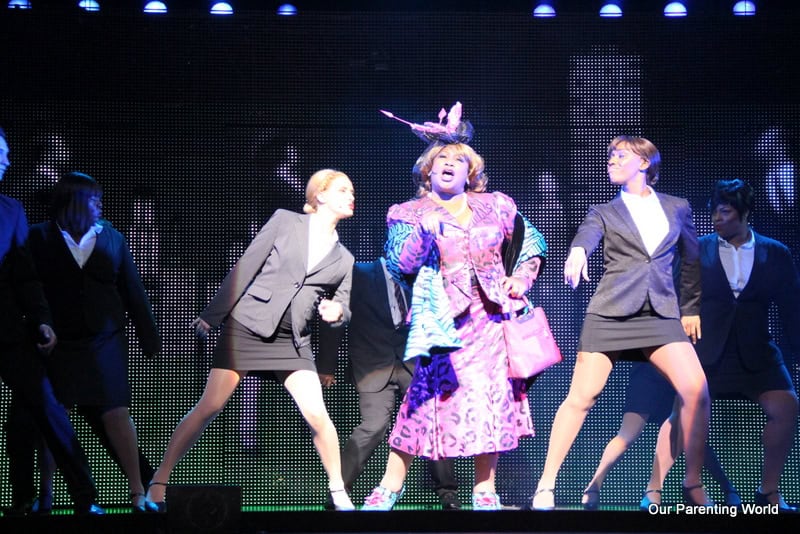 Just like in the movie, the musical is able to let the audience experience a wide range of emotions, ranging from sadness when Sam Wheat was killed, cynical when the bogus psychic (played by Wendy Mae Brown as Oda Mae) was able to communicate with Sam who is the ghost and finally to joy and closure when Sam and Molly were reunited briefly before Sam went up to heaven.
We seldom have musicals adapted from movies in the 1990s. Previously, the popular musicals we had watched like "Saturday Night Fever" and "Grease" were based on blockbuster movies in the 1970s and this musical adaptation of the movie "Ghost" in the 1990s catered for a different generation, the one that many of us grew up with.
Ghost the Musical has been nominated for five Olivier Awards including Best Musical and three Tony Awards. It has now sold over million tickets world-wide.
Besides the singing and dancing, this musical is unique in its special effects which are outstanding. Don't miss this impressive one-of-the-kind musical showing from now till 15 November 2015 for a limited time only. 
Additional Information
Ghost The Musical
Event Date:
Wednesday, 4 – Sunday, 15 November 2015 
Tuesday – Friday: 7.30pm 
Saturday: 2pm & 7.30pm 
Sunday: 1pm & 6pm 
Venue:
Sands Theatre, MasterCard Theatres at Marina Bay Sands
Ticket Pricing:
(Excludes Booking Fee)
VIP Reserve : S$175
A Reserve : S$155
B Reserve : S$125
C Reserve : S$105
D Reserve : S$85
Booking of tickets, please go to:
http://sistic.com.sg/events/ghost1115 or 
http://entertainment.MarinaBaySands.com