Our Parenting World team attended a very meaningful event, GIFTOPIA – Embrace the Spirit of Giving which was held at Raffles City, Atrium from 15 to 16 October 2016. It is a great movement initiated by Sample Store and jointly organised by True Colour Media to bring us back to the good old days of using the traditional means of writing on letters/postcards to one another!
With advance technology like Emails and Whatsapp, many of us have resorted to using these form of communications nowadays. Do you remember when is the last time you have received a handwritten letter and or a postcard from someone dear to you? 
Sample Store has released a total of 24 specially designed postcards which are all prepaid. The meaning behind GIFTOPIA movement by Sample Store is to simply connect with your loved ones and friends by writing and sending to them. It is very easy, all you need to do is to write and send without the hassle of getting and pasting the stamp on your postcard. To find out more about the movement and to participate, please click HERE. 

Sample Store has organized a Beauty and Lifestyle event to create awareness of its GIFTOPIA Movement. We have the opportunity to meet many entrepreneurs and interesting brands. Here are some of the interesting brands that we have visited at the event:
Que Origin is a brand that is connected with nature. It is formulated with natural ingredients that are safe on our skins and it does not contain any harsh chemicals. It has a wide range of products from shower bath, gel, body scrub, lotions and more. Interesting fact, introducing Jelli-Q which is a 2 tone 2 texture exfoliating body scrub using rice as exfoliator. It cleans really well and smell good too!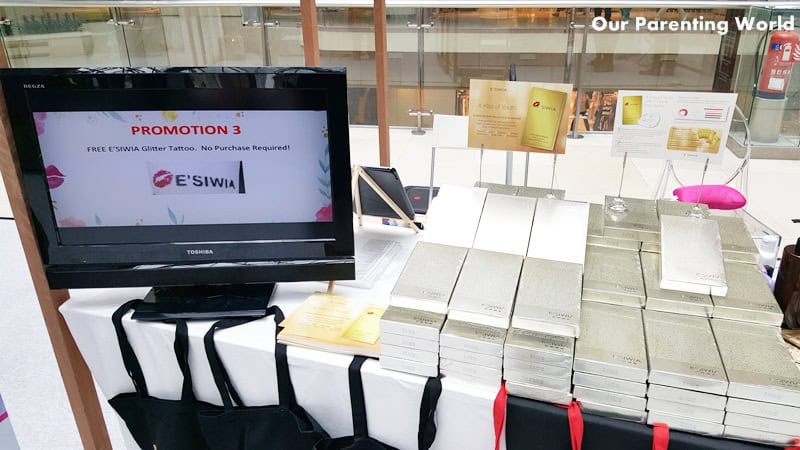 Esiwia Facial Sheet Mask is a multi-tasking holy grail product, it will help in pigmentation, wrinkles, firming and whitening. The mask promises to super-charge your skin with a healthy dose of natural ingredients which is the first to arrive in Singapore! If you purchase Esiwia Facial Sheet Mask, you can participate in the following 2 contests: Contest 1, stand a chance to win a staycation and Contest 2, Social Media Review Contest where fans/readers of its Media Influencer Friends can win a gift hamper worth  $100 of its "AMP-ed Up" Facial Sheet Mask series! These masks will only arrived next year. The winner will be among the first to have first dips in this new product.
To find out more and to participate in the contests, please go to www.facebook.com/EsiwiaSG55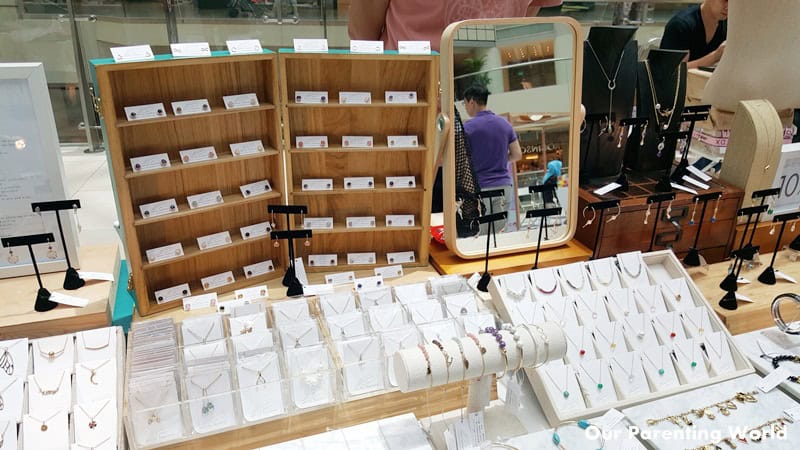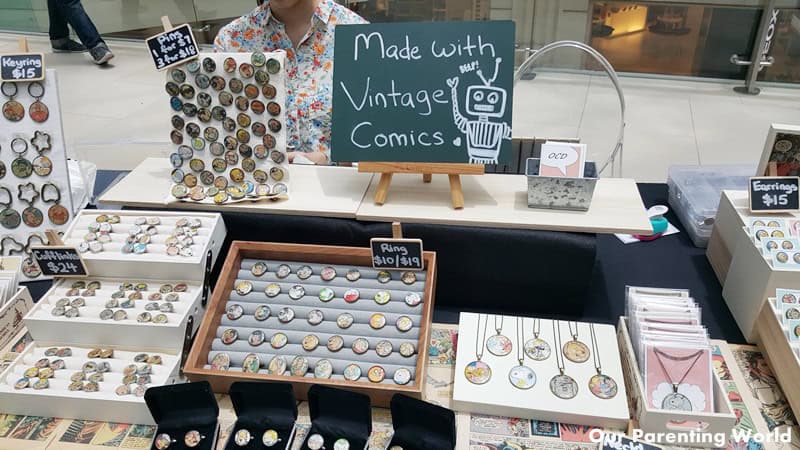 Interesting and beautiful range of various accessories at the event and even with accessories made with vintage comics.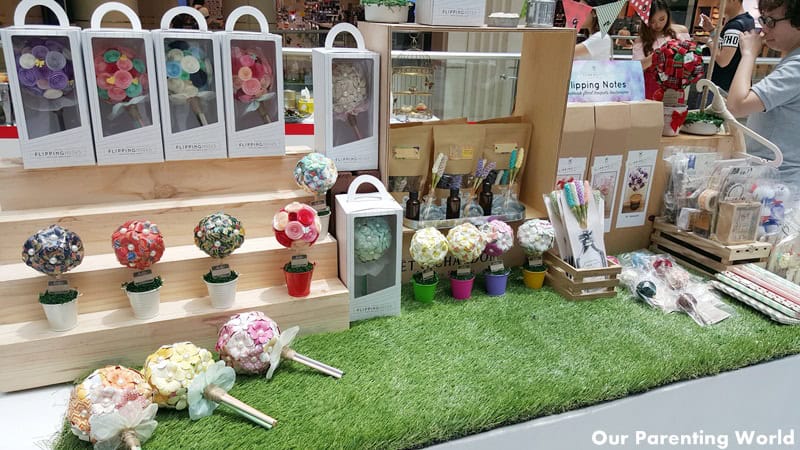 Lovely handmade stuffs and stationery by Flipping Notes.
Aren't they beautiful, they are perfect as gifts too.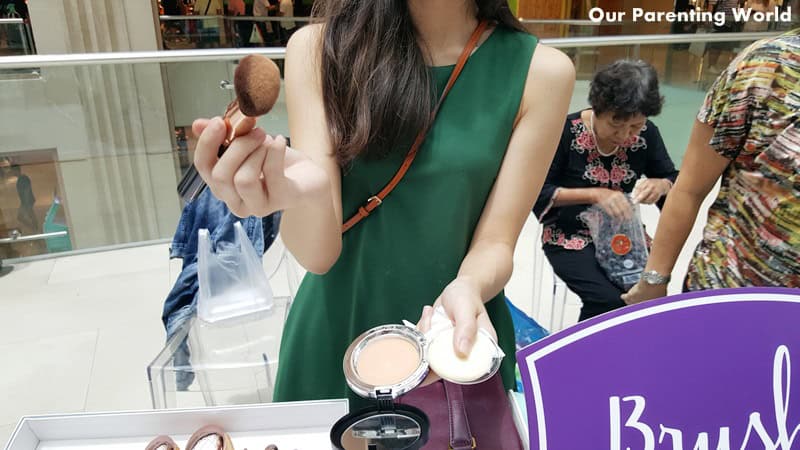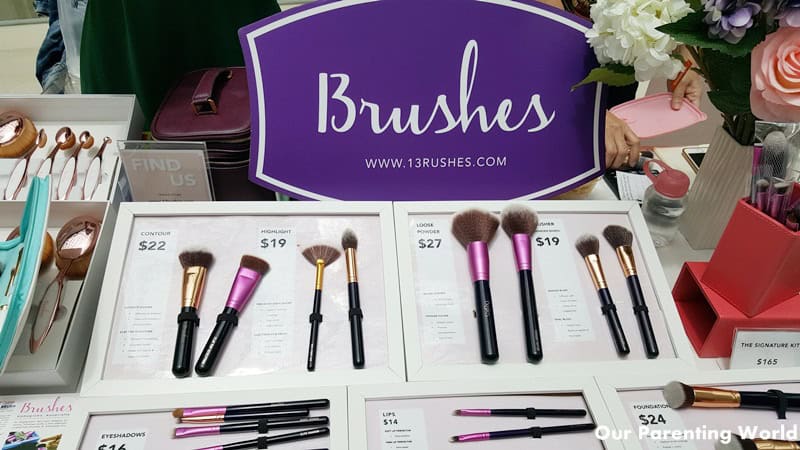 13rushes is Singapore's leading cosmetic brush brand and handcrafted with exceptionally soft synthetic makeup brushes that are kind to the animals. The brushes are so soft, easy to handle, the brushes are able to pick up the powder easily and apply evenly on your face. They are available at affordable prices too.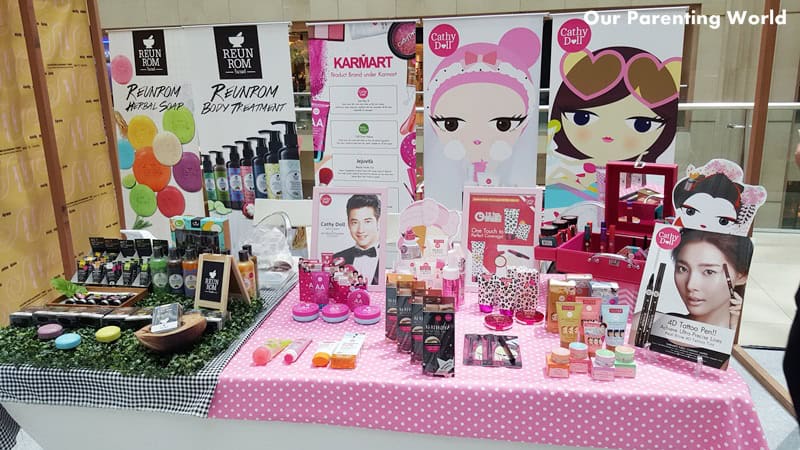 Oh so cute! 
Introducing Karmart which is Thailand's Top Beauty Brand! We are new to Thailand's beauty products and are interested to find out more. Brands to look out for including Cathy Doll Range which is made in Korea, we love the cutesy, pretty and cheerful cartoon dolls on its packaging. Cathy Doll has a wide range of products from masks, cleansers, powder, sunscreen and more.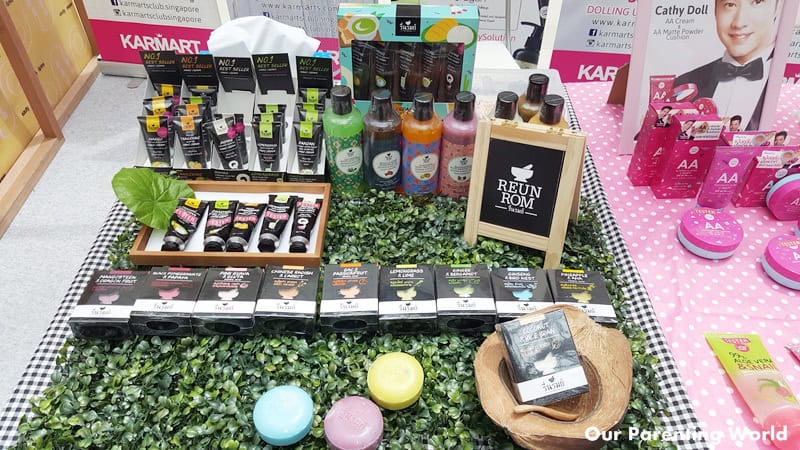 Introducing another brand from Karmart, Reun Rom offers a range of quality products from soaps with different scents to hand creams. Their hand creams are formulated with Thailand fruit aromas that will leave your skin moisturised and feels soft the whole day. 
Goodnews! Don't miss the Karmart sale on 30th October, 1pm-7pm at Lucky Plaza, #06-48B (Beside Jollibee). It's a good opportunity to try out products from Cathy Doll and Reun Rom. 
Please follow Karmart at https://www.facebook.com/karmartsclub.singapore for updates on upcoming bazaars. 
Introducing BeautyKeeper from Taiwan! Thanks to BeautyKeeper for the generous beauty products that were given to the Influencers at the event.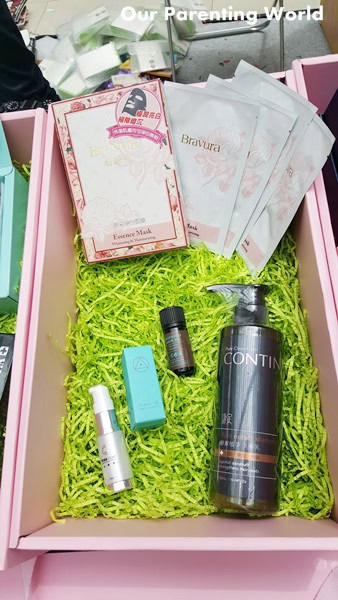 BeautyKeeper sourced quality homegrown, innovative, novel and award-winning Taiwanese brands to Singapore. These Taiwanese beauty products are brought in exclusively by BeautyKeeper.
BeautyKeeper carries a wide range of premium, high quality Taiwanese beauty brands with products ranging from mask, skin care product, serum, lotion, cosmetics, body care, shampoo and many more! Whatever your beauty needs are, you can find them all at BeautyKeeper!
To find out more about BeautyKeeper, its wide variety of beauty products and to purchase the products, please go to http://beauty-keeper.com/
The beauty conscious ladies in our team will follow up with the various beauty brands and product reviews in our coming posts. Please stay tuned! 🙂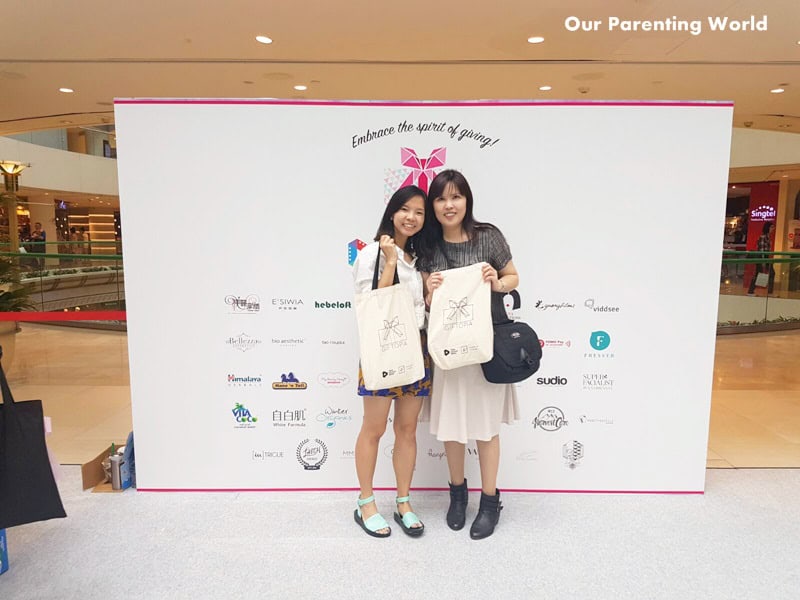 Thank you Sample Store for inviting us! 
Check out the new Sample Store's website! Sample Store has just revamped its website recently. You can register at Sample Store to get samples to try out before getting the full size products.
To find out more and register, please go to https://www.samplestore.com/