Thai food is very popular in Singapore and many of us would have heard of Gin Khao especially its iconic Watermelon Fried Rice. This year, Gin Khao is also part of the eight Singapore-based Thai restaurants that is taking part in the 3rd edition of Chang Sensory Trails 2018, the annual Thai food festival organised by Thailand's leading beer brand, Chang. 
Gin Khao serves an excellent variety of Modern Thai cuisine, exquisitely prepared so that you can enjoy the authentic taste of Thai cuisines and have your senses tantalised by the fragrance and subtle tastes of Thailand! 
Here's what diners can look forward to the signature dishes being served at the Chang Sensory Trails 2018 as follows: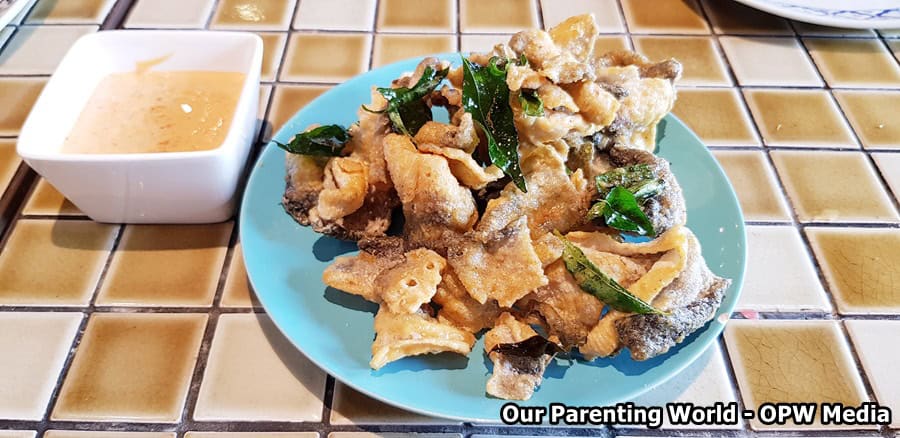 Salted Egg Fish Skin $10
The crispy fish skin is evenly coated with salted egg seasoning that is so addictive. Once you start, it is very hard to stop.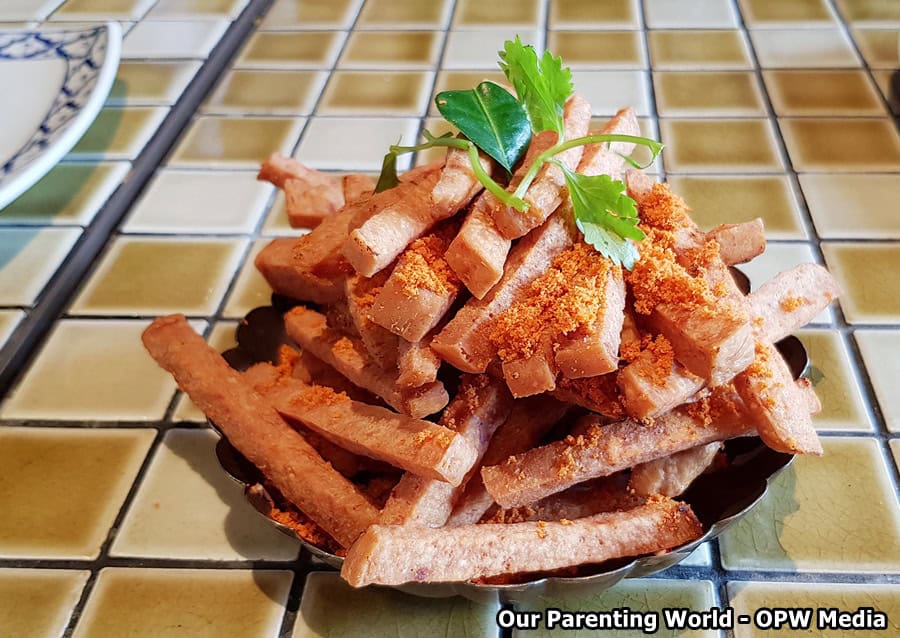 Tom Yum Spam Fries $9
This is an interesting dish, an unique twist to how we can enjoy our spam meat. The meat has been sliced to the shape of fries, fried to golden brown and drizzled with a special spice power for that extra kick!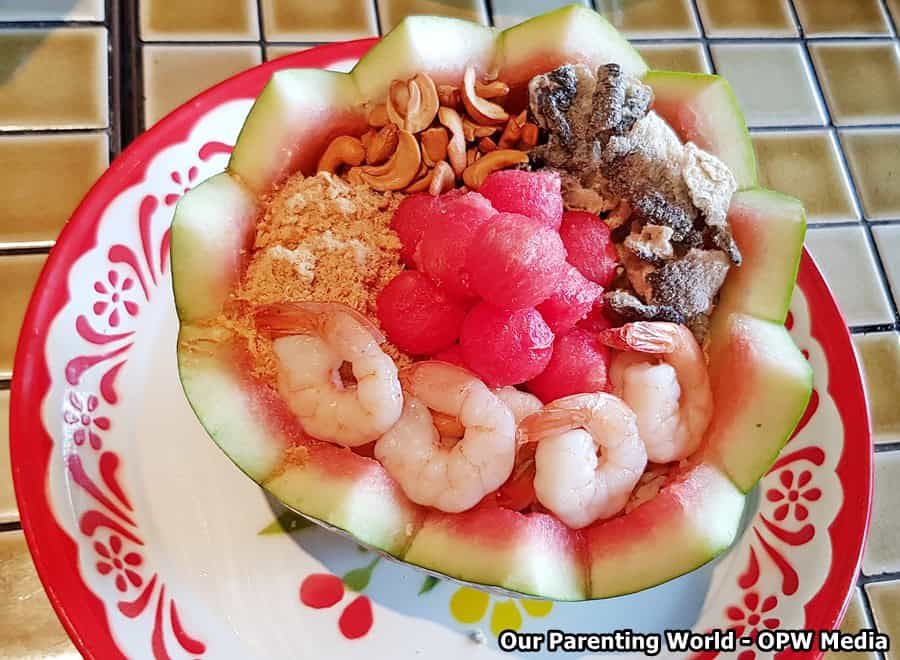 Watermelon Fried Rice $13
The Watermelon Fried Rice consists of fragrant fried rice that is topped with crispy salted egg fish skin, floss, nuts and watermelon cubes and served in a watermelon husk. This is Gin Khao's signature dish that is not to be missed! During our media tasting at Gin Khao Bistro at Sentosa Cove, we enjoyed the delicious Thai meal that was being served and we are looking forward to try out the food at Chang Sensory Trails 2018!
If you are looking for authentic, tasty Thai food, visit Gin Khao to satisfy your cravings! It is well-known for its popular dishes such as Crayfish with Glass Noodle, Stir-Fried Squid layered with Runny Salted Egg, Tom Yum Seafood Soup, the first of its kind in Singapore, the Watermelon Fried Rice and many more! Diners can look forward to enjoy an extensive selection of Thai food at affordable prices!
Gin Khao Bistro at Sentosa Cove
Venue: 31 Ocean Way #01-12 Quayside Isle, Singapore 098375
Tel: (65) 6570 2208
Email: [email protected]
Opening Hours:
Mon to Thurs: 12:00pm to 3:00pm; 5:30pm to 10:00pm
Fri: 12:00pm to 10:30pm
Sat: 12:00pm to 10:30pm
Sun: 12:00pm – 10:00pm
Last Order: 30 mins before closing
To find out more about Gin Khao Bistro, please visit its website at http://www.ginkhao.com.sg/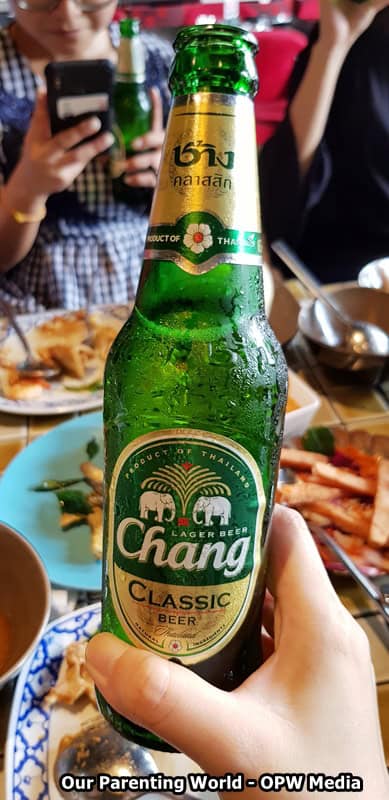 The crafting of Chang beer takes after the Thai philosophy of Lamiat which emphasises attention to detail and looking beyond the ordinary. It has captured the hearts and taste buds of the Thai people that makes it the leading beer brand in Thailand. Chang Sensory Trails 2018 will see eight Singapore-based Thai restaurants serving 24 signature dishes, collaborating with Chang beer to bring out the real and natural flavours to entice diners with authentic Thai food.
To find out more about Chang Beer, please visit its Facebook at www.facebook.com/changbeer/ 
Chang Sensory Trails 2018
Now you can enjoy the best of Thai food all under one roof at Chang Sensory Trails 2018. Get ready to indulge in signature dishes prepared by eight participating restaurants. They are Aroy Dee, Baan Ying, Bangkok Jam, Gin Khao, Little Elephant, Long Chim, Tamarind Hill and Un-Yang-Kor-Dai. 
This year, Thai home recipes will take centrestage at Chang Sensory Trails 2018. You can look forward to enjoy the Thai chefs' dishes which are inspired by the home recipes that they grew up with. Each of the eight restaurants will have on offer three signature dishes that would hark back to the familiar recipes from their hometowns in Thailand. Don't miss it!

Dates: 31 August & 1 September 2018
Time: 4pm to 10pm
Venue: The Lawn at Marina Bay
Entry is free!
To find out more, please visit its website at https://www.changbeer.com/changsensorytrails/