As this is the season of gifting and with end of the year promotion coming up, thinking of what to give this festive season? Fitbit offers thoughtful gifts for your loved ones' wellbeing and holistic health or to treat yourself!
Give the gift of health with Fitbit this festive season and look out for exciting promotions of up to 50% off selected products including the Sense, Versa 3, Charge 5, Luxe, Ace 3 application during the Christmas promotion from 5 – 23 December, 2022.
Fitbit's latest Fall lineup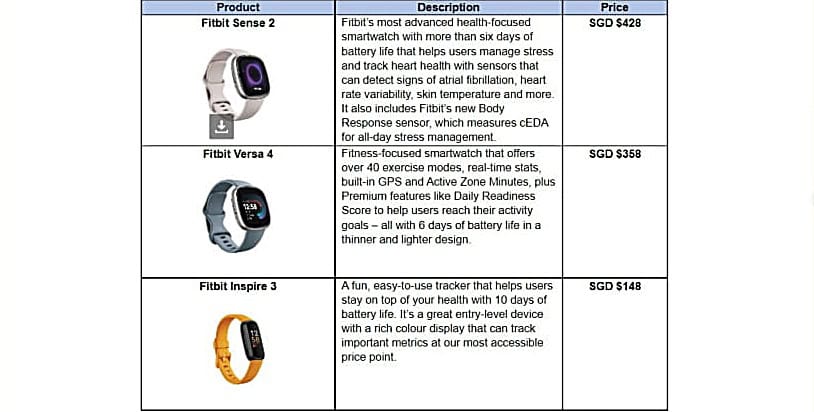 These devices are inclusive of a six-month Fitbit Premium membership for new or returning customers, elevating the experience with additions like Daily Readiness Score and Sleep Profile to dive deeper into stats and progress, and over 1,000 workout and mindfulness sessions so that they can keep their mind and body active.
Fitbit's Exclusive Offers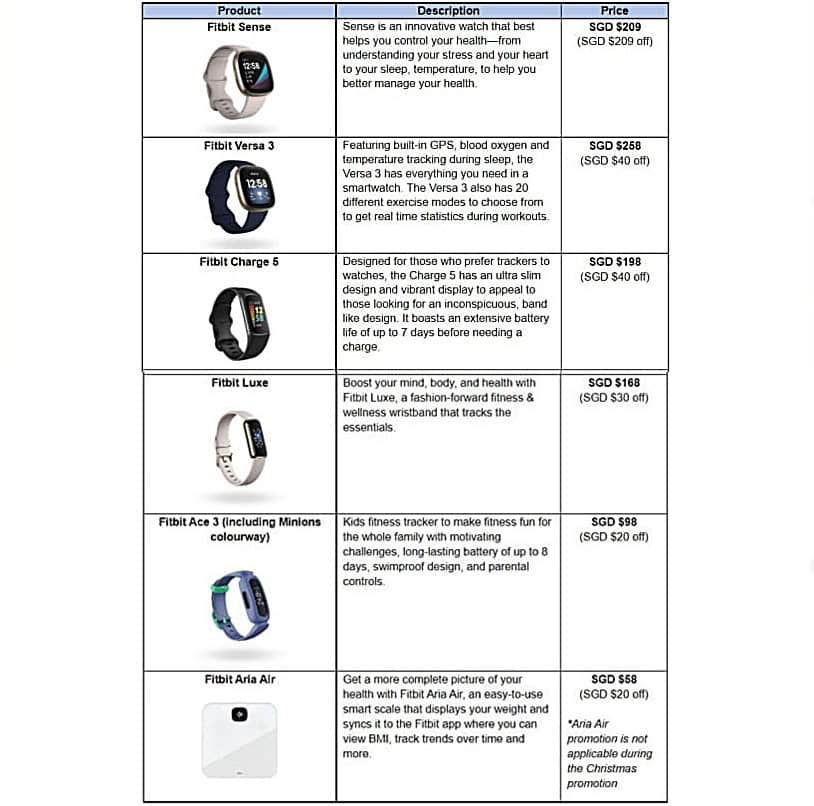 With the gift of a Fitbit, you and your loved ones look forward to building healthy habits across physical activity, sleep, stress management, and nutrition – after all, there is no better gift than health! All devices are available for purchase at Fitbit Singapore's website, and major retail stores in Singapore such as Amazon, Best Denki, Challenger, Courts, Gain City, Harvey Norman, Lazada, and Shopee.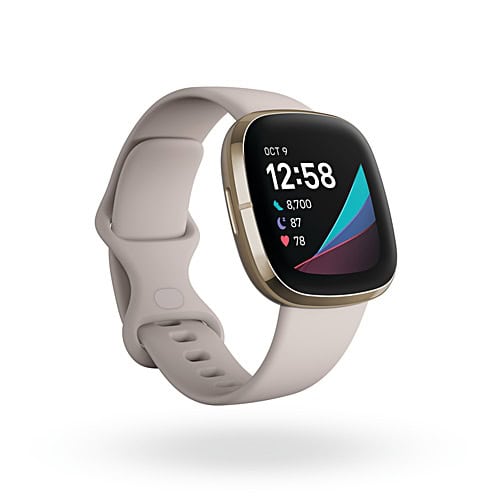 Introducing the Fitbit Sense 2, Google rolls out their new flagship Fitbit model, improving on the previous one, making their newest model the best one yet. The  Fitbit Sense 2 is no exception. The Fitbit Sense 2 comes with a variety of features like the heart rate monitor which allow the watch to measure your heart rate – perfect for those who enjoy working out! This time, in addition to the heart rate monitor, the Fitbit Sense 2 comes with sensors to measure how long and good your sleep is and even a way for them to measure your stress levels! 
If you would like to have a watch that has a lot of health and lifestyle benefits such as enable you to manage stress, sleep better, monitor your health and body temperature, Fitbit Sense 2 is the one for you. This is such a useful watch to keep track of your health, workout, keep you mindful to monitor your health, sleep pattern and stress level and thus improve your overall wellbeing. 
Fitbit Sense 2 is the most advanced health and fitness watch, comes with 6-month Fitbit Premium membership and available in three colours; Shadow Grey / Graphite Aluminium, Lunar White / Platinum Aluminium and Blue Mist / Soft Gold Aluminium.
The  Fitbit Sense 2 is comfortable to wear, it is thinner and lightweight. Easy to use and more responsive with its improved touch-screen. The large and bright display does not cause fatigue or strain our eyes. We like that it comes with long lasting battery life about 5 days so we don't have to keep charging. 
Apart from these features intended to monitor your health, Fitbit comes with features similar to its competitors like the Apple watch. The Fitbit allows you to access their stopwatch functions, receive your phone's notifications and even send messages to other people. The Fitbit can act as a mini phone so that you don't have to carry your phone around everywhere – just leave your phone in your pocket and you won't miss out on anything. Overall, the Fitbit Sense 2 is a HUGE step up from its previous counterpart and is a definite must buy for those looking for a smartwatch.
For more information about Fitbit and its latest devices, please visit: https://www.fitbit.com/global/sg/home