The Lexus SUV range recently showcase its new Lexus three-row SUV, the RX 350L at an all-day glamping event at Gardens by the Bay. At this event, guests can bond and create memorable experiences with family and loved ones in a "campground" of glamping tents.
Lexus aims to bring together the best of 'glamour' and 'camping', glamping allows guests the exclusive experience of outdoor camping in luxury showing that there are numerous possibilities in the different themed tents, proving that this is truly is a car for everyone! Here are some of the highlights of Glamping Under the Stars with the New Lexus Three-Row RX 350L as follows: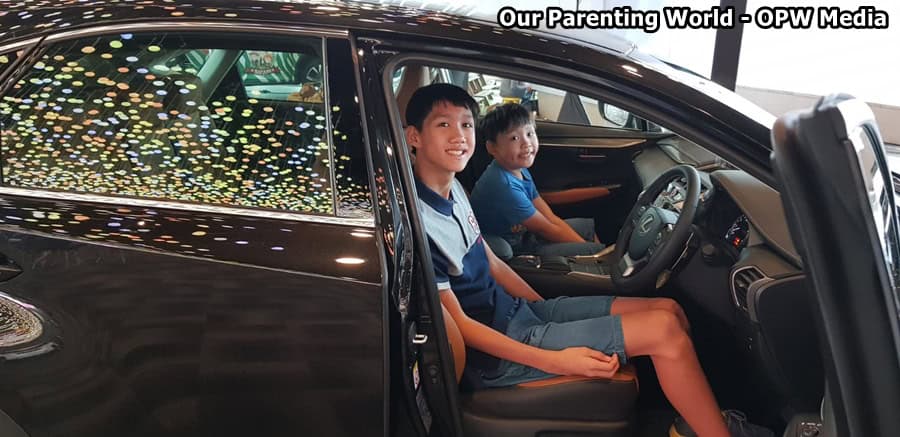 Sit in the comfort of the Lexus SUV range at the drive-in theatre area and watch a movie in the car.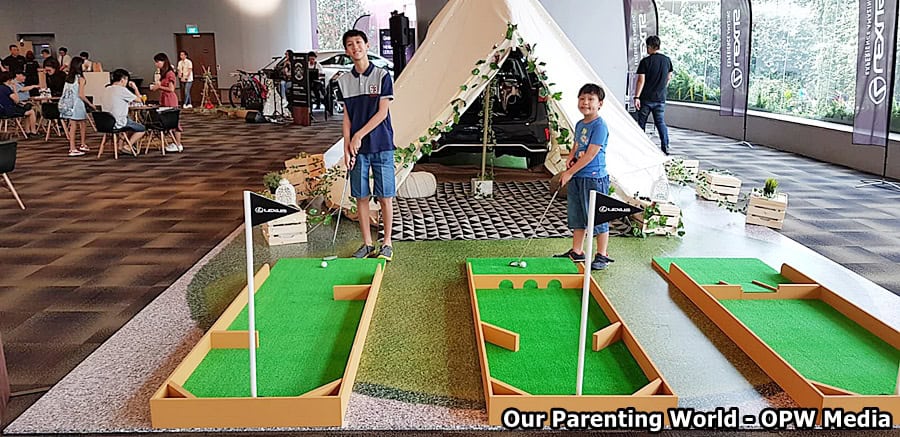 Embark on a on a mini golf challenge at the golf glamping tent, and enjoy live music from local two-piece band, Abbey Tan and Alex Hong who serenaded guests with their extensive repertoire of pop songs.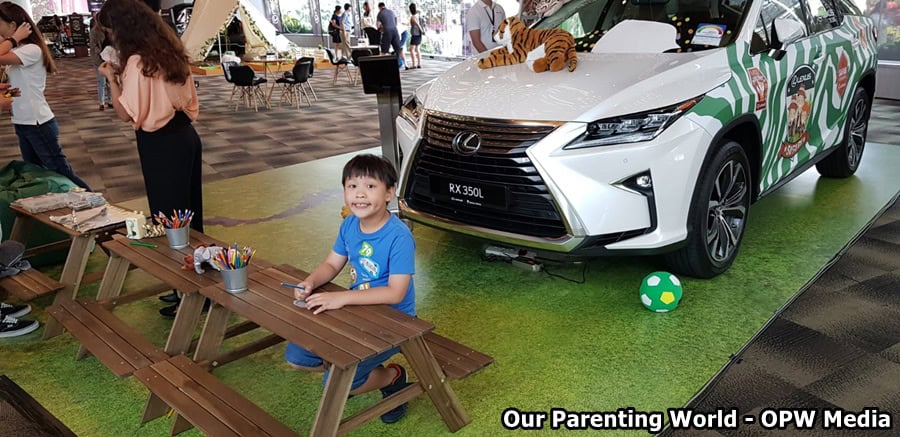 The little ones will be amazed with the safari-themed display in the kid's tent as they got cosy with an array of plush jungle animals for unique photo opportunities. There is also an arts and crafts area where they can get to design their very own RX 350L, which could then be transformed into a personalised keychain.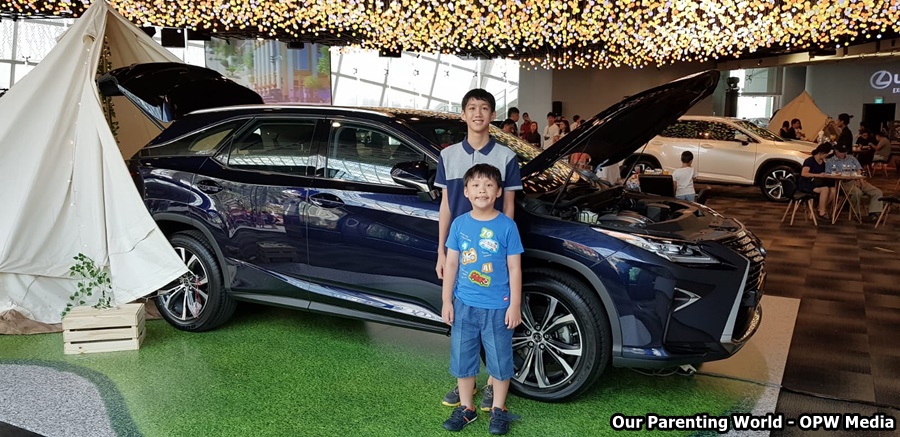 It was an unique and enjoyable experience for us to attend Glamping Under the Stars with the New Lexus Three-Row RX 350L and we are certainly impressed with the new range of Lexus!
Additional Information:
The first Lexus RX was launched 20 years ago and pioneered the luxury crossover segment, becoming one of the most popular luxury utility vehicles since. The new RX 350L retains its stylish silhouette, but now opens up a wealth of new possibilities with an additional third row. Throughout the entire event, the Lexus RX 350L was showcased at every tent and guests were able to experience how the SUV gives them the best of luxury and space to suit their lifestyle needs.
With the increased demand for SUVs in recent years, Lexus continues to anticipate the lifestyle needs of luxury car owners with its expansive range of SUV offerings with the RX 350L as the newest addition to SUV line-up consisting of the Lexus NX and RX. In Q1 2019, Lexus will also be entering the compact crossover segment with the first-ever Lexus UX, expressively crafted for young urban explorers.
To find out more about Lexus, please visit its website at https://www.lexus.com.sg/