Gong SEA Fa Cai! Happy Lunar New Year!
Celebrate this Lunar New Year at S.E.A. Aquarium with its Lunar New Year programme that will bring delight, well-wishes and good fortune to all its visitors.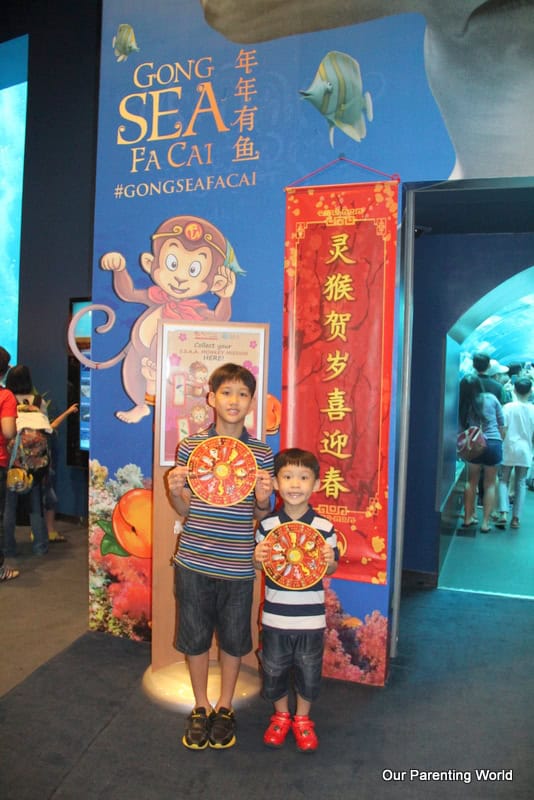 Upon entering the aquarium, children can collect a map and embark on a fun and educating "Monkey Mission" to learn more about the 12 marine animals that follow the same name as the Chinese Zodiac.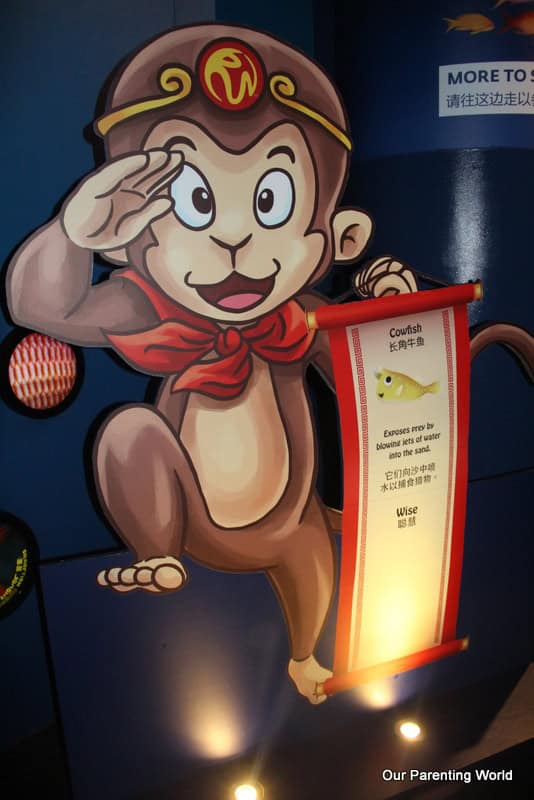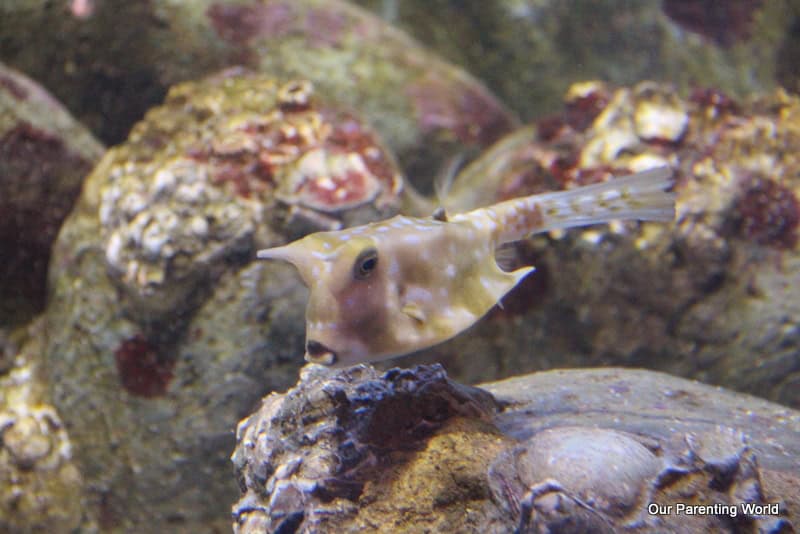 The challenge of this mission is to find the 12 marine animals that share the same name as the animals in the Chinese Zodiac. The above is the cowfish, its name comes from the horns on its head.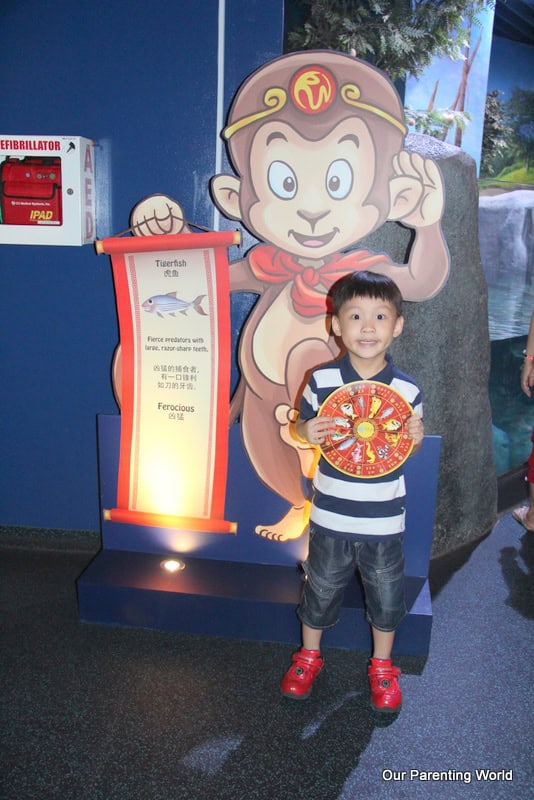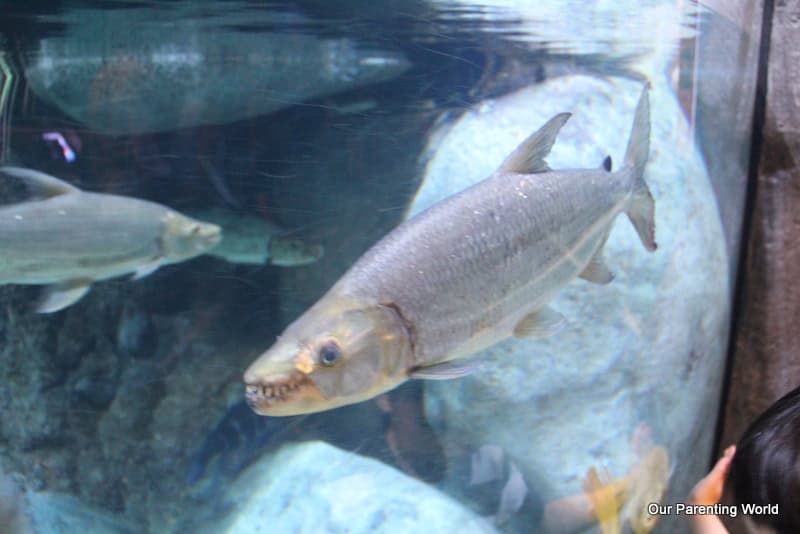 This is the Tigerfish and its similarity to a tiger comes from its razor sharp teeth and Tigerfish is known to be able to jump out of the water to hunt birds.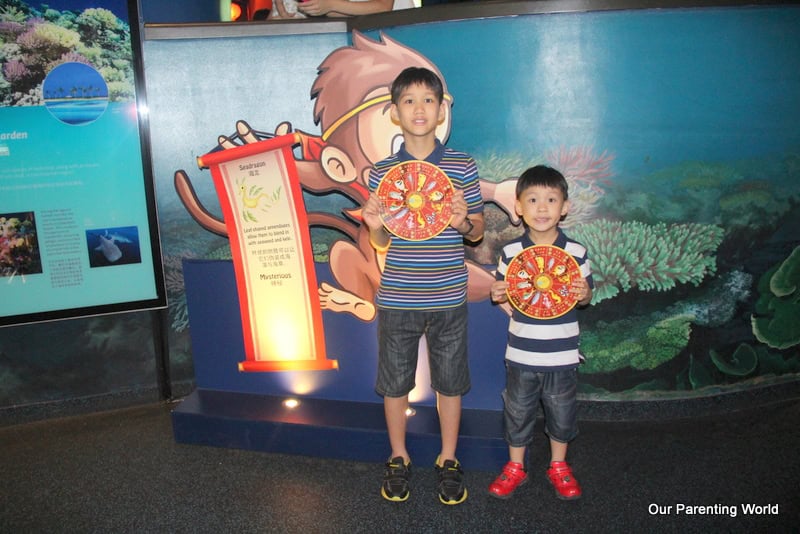 Seadragon's name is derived from its resemblance to that of a dragon and can be found along the southern and western coasts of Australia.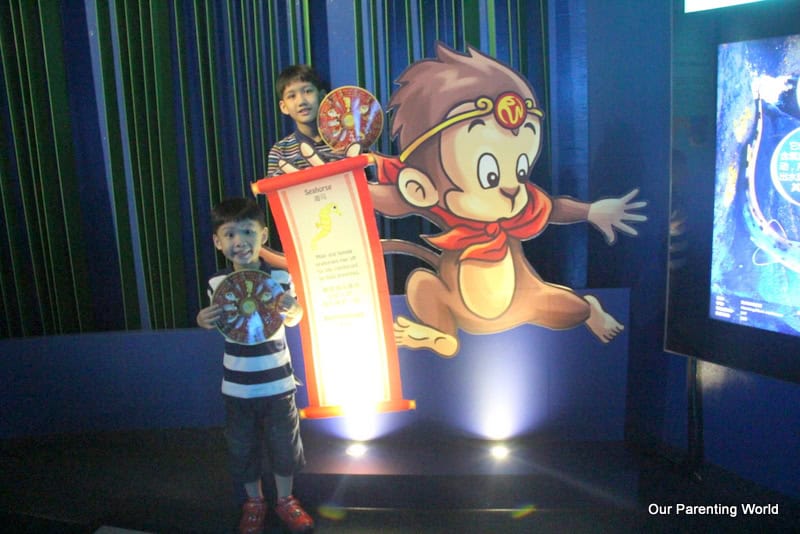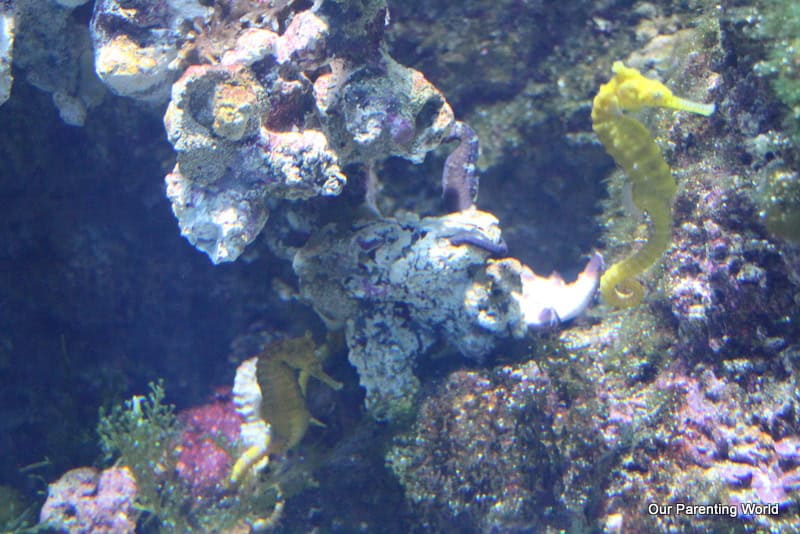 Seahorse is very unique as its head and neck make it look like a horse. Unlike horses which can gallop very fast, seahorse is one of the slowest swimmers as it doesn't swim very much, they like to anchor themselves to surfaces.
The children have so much fun finding and completing all 12 marine animals that resemble the Chinese Zodiac animals. It is a good bonding time with the whole family as we embark on this mission and through the process, we have also learnt a lot about the different marine animals and their habitats.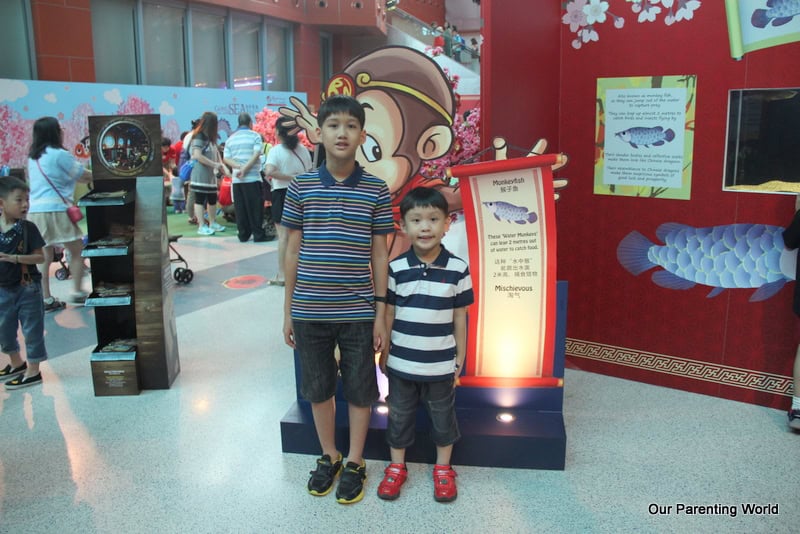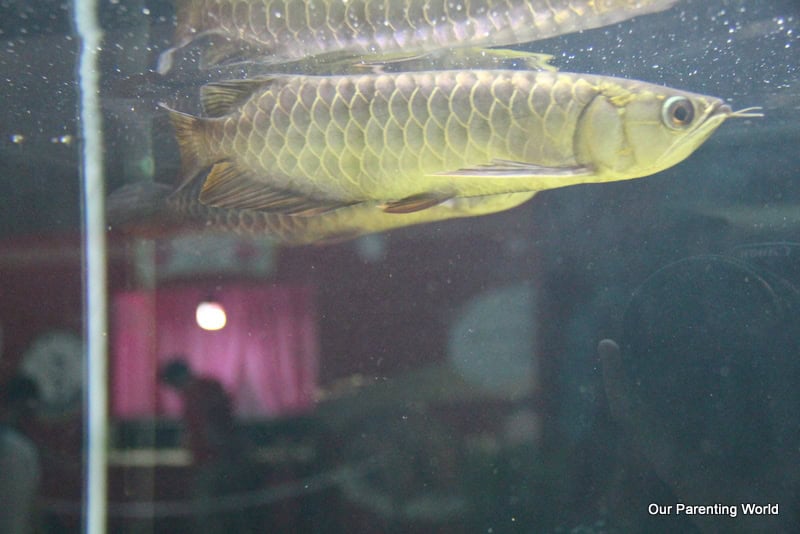 Wonder which fish resembles that of a monkey? Surprise, it is the Arowana also known as the Monkeyfish. Like the monkey, Arowana is agile with the ability to jump out of the water as high as 2m to catch its prey.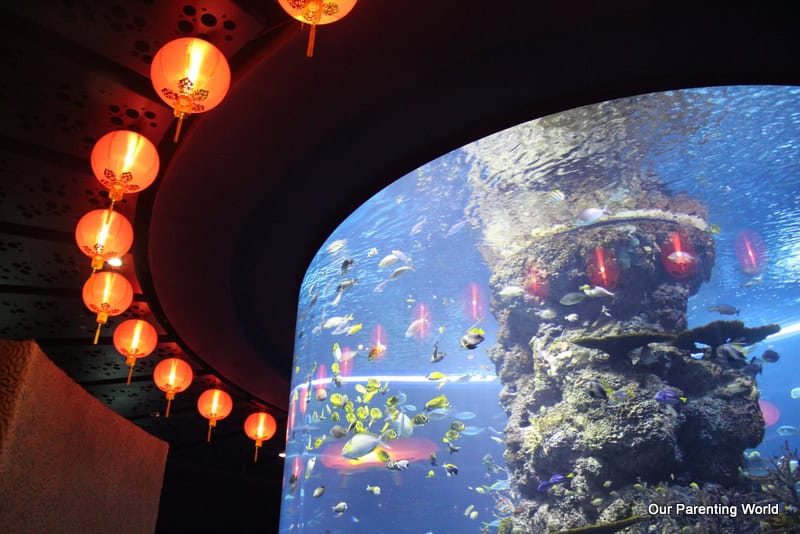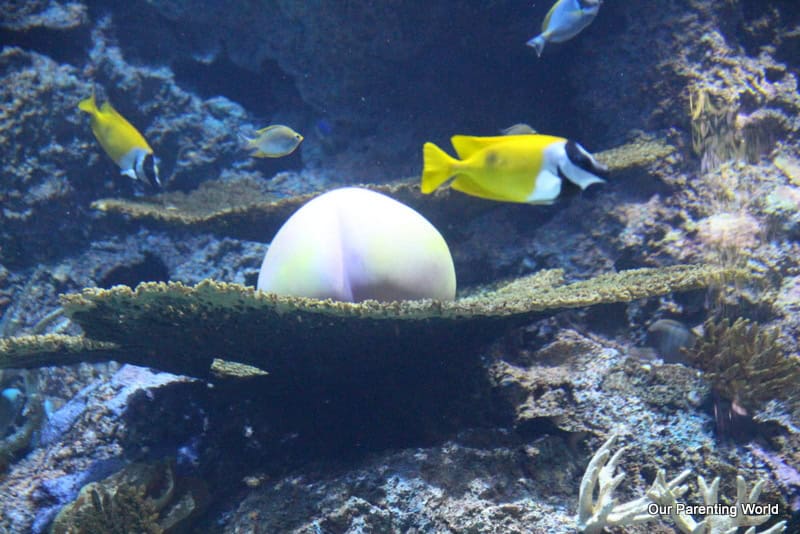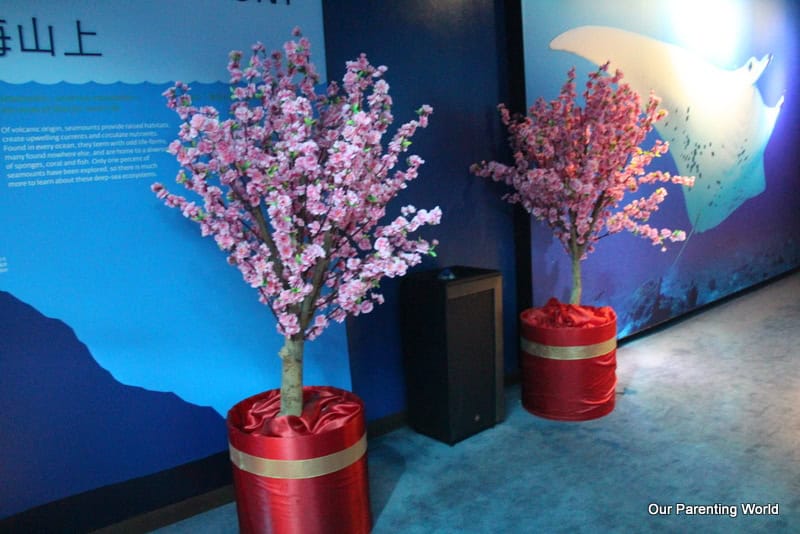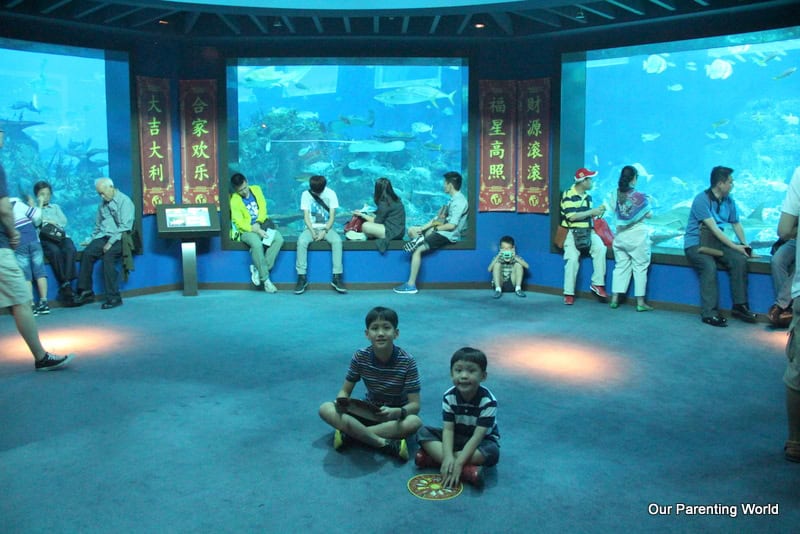 At the Aquarium, don't forget to admire the beautiful displays of Lunar New Year decorations and be immersed in the New Year celebrations!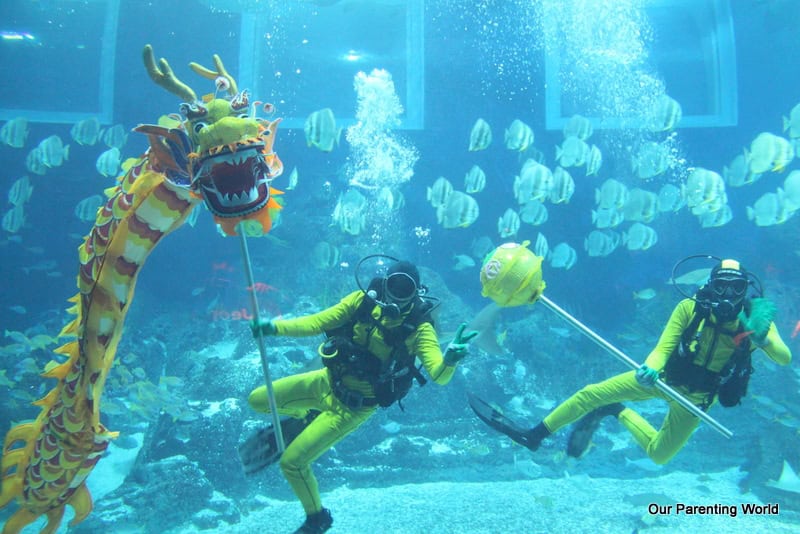 What is Chinese New Year celebration without the popular Dragon Dance?
Over at the aquarium, you can experience the unique underwater dragon dance at Open Ocean Habitat at 11am, 2pm, 4.30pm.
In addition, the cute and friendly Manta Ray mascot will appear at Ocean Dome at 2.45pm and 3.45pm for photo taking opportunities.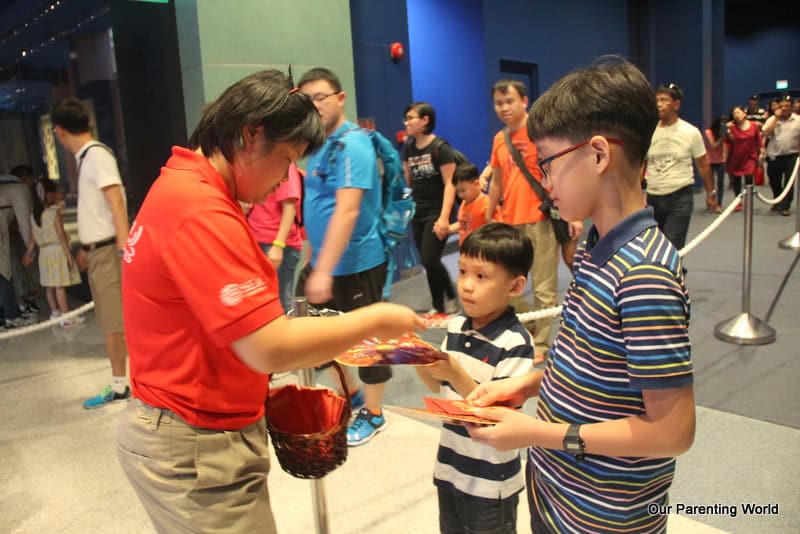 At the exit, the friendly staff will be handing out red packets with treats for children who have completed their mission!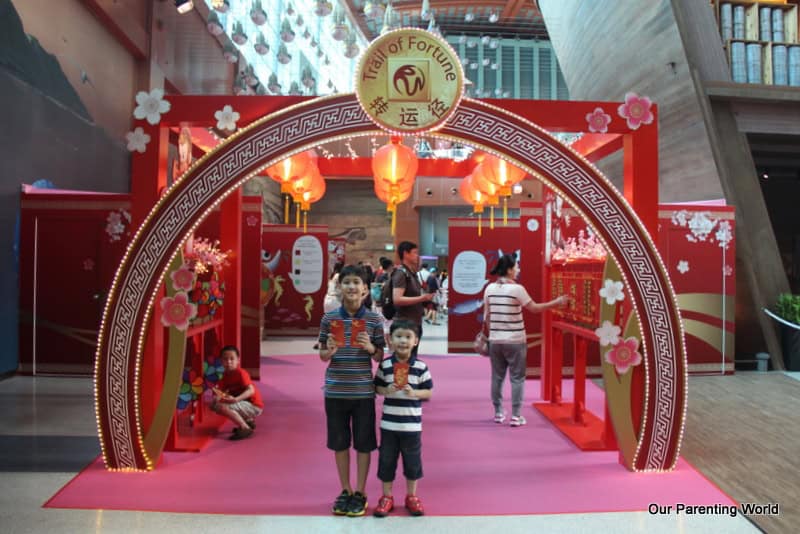 That's not all, more fun continues at the Trail of Fortune after exiting from the aquarium. Follow the trail which will take you on a festive adventure.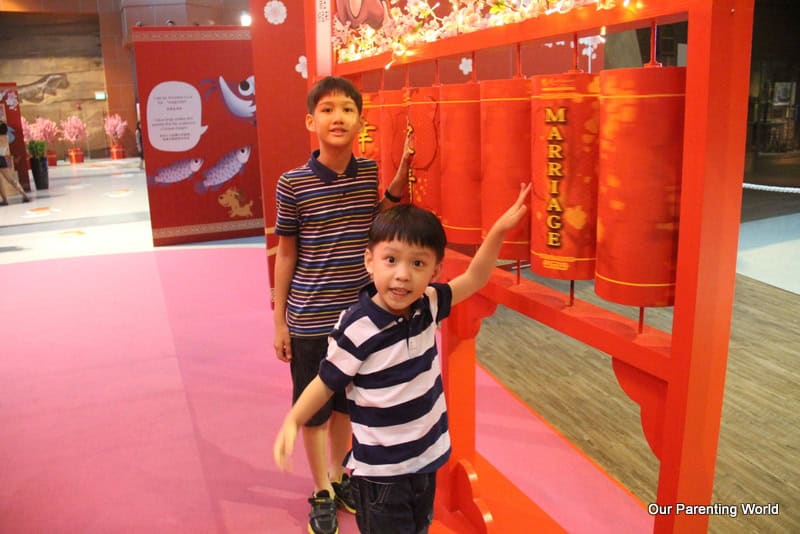 Spin the Mani and Pin wheels located at both sides for good luck!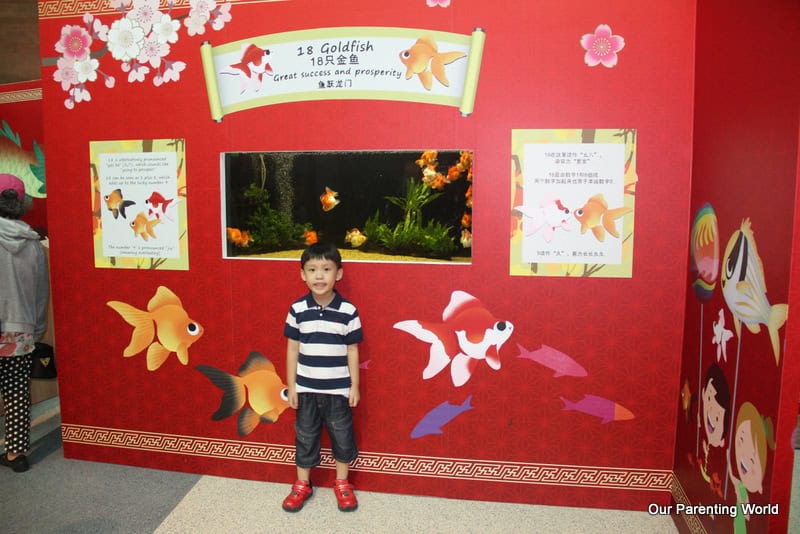 Admire a wide variety of goldfish including unique species like Ryukin, Calico, Oranda, and Sarasa comet in auspicious numbers and learn more about their habitats. Goldfish is a symbol of prosperity to the Chinese.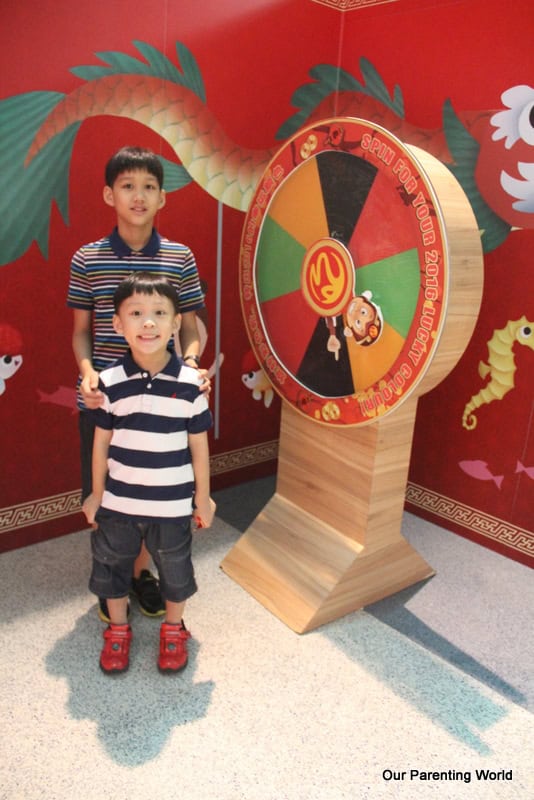 Try your hands on spinning the wheel of fortune to find your lucky colour.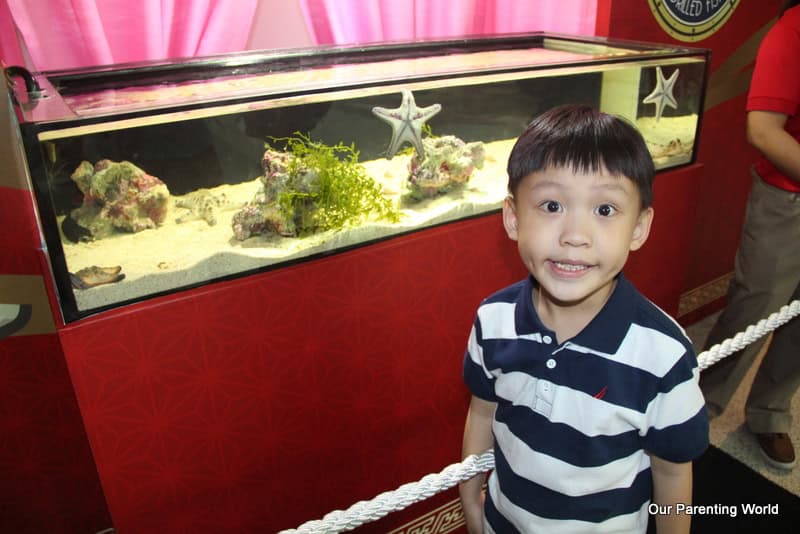 There is a touch pool where it is filled with special marine animals like Ass's-ear abalone, Knobberly sea star, Vannamei shrimp and Black sea cucumber.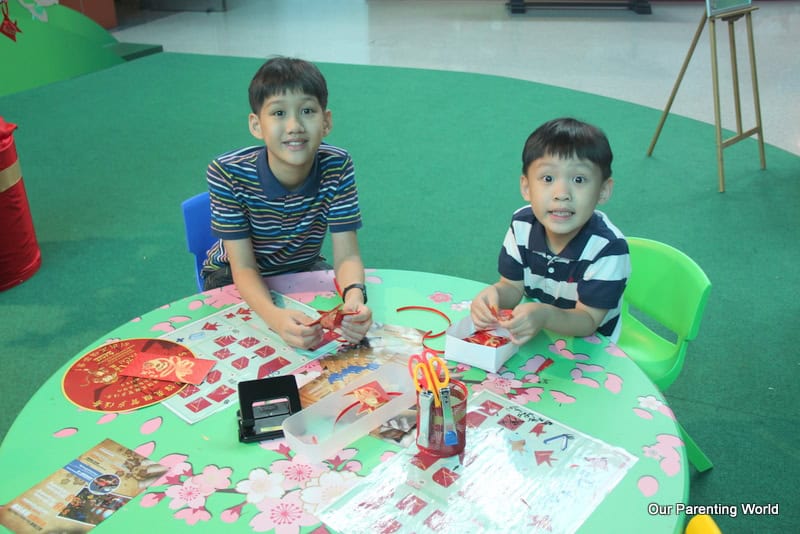 Children can go hands-on in creating their very own fish out of red packets at the craft corner.
During weekends, visitors will be able to watch a calligraphy master at work.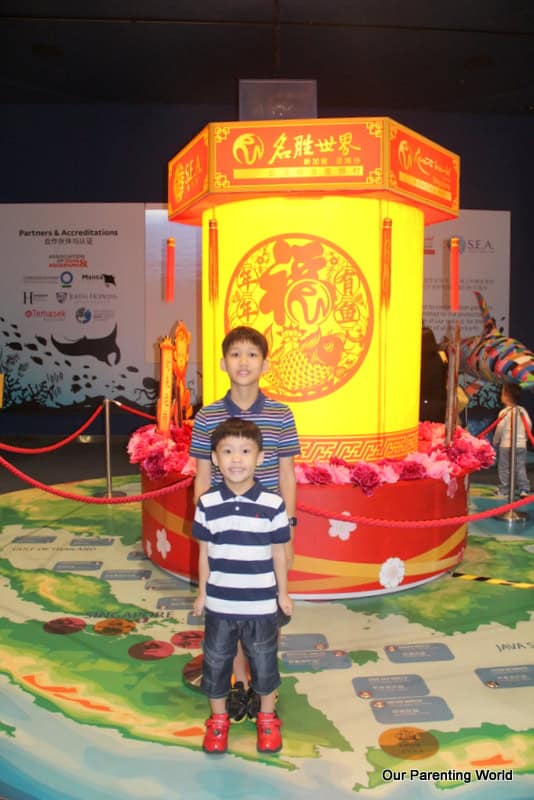 Don't miss this opportunity to visit S.E.A. Aquarium from 23 January to 22 February 2016 for its Gong SEA Fa Cai Lunar New Year theme programmes.
Additional Information:
Gong SEA Fa Cai
23 January to 22 February 2016 
S.E.A. Aquarium
8 Sentosa Gateway
Sentosa Island, Singapore 098269
For operating hours, please click HERE.

Please click HERE for more information.