Gor Gor has been looking forward to the Transformers Ride at Universal Studio ever since it is opened. Finally Mummy and Daddy have the time to bring him there to see his favourite toys characters, Transformers. Gor Gor has a huge collection of Transformers toys, books and stationery. He has made Hasbro the maker of Transformers very happy.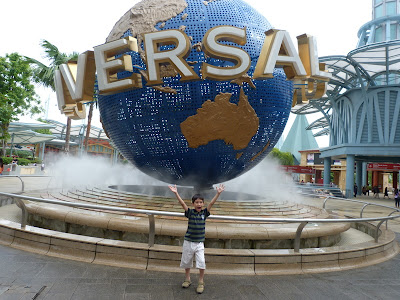 Hooray! I am at Universal Studio!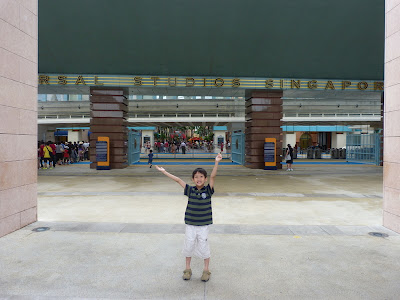 I am so excited, I am going into Universal Studio now.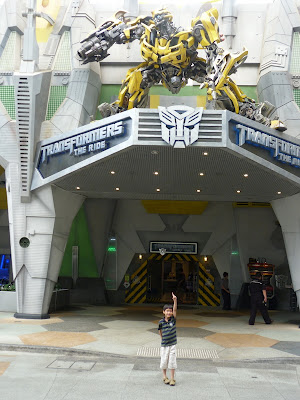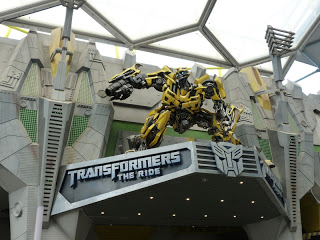 Close up look at Transformers The Ride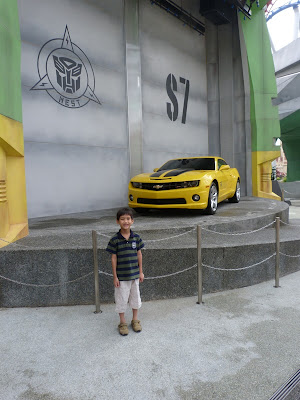 Wow, look Bumble Bee car.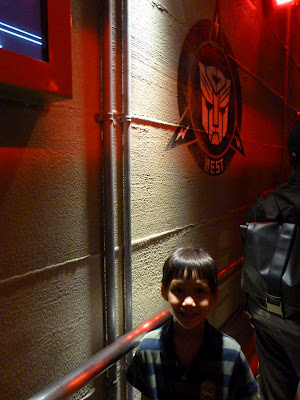 Before reaching the ride, you will need to put on a 3D glasses. Gor Gor is so excited to take the ride, he can't wait for his turn to come. It was an amazing experience and Gor Gor loves it so much. Infact he went for his 2nd round after this ride. Fortunately, we didn't have to wait too long for each round. You must be at least 102cm tall in order to take the ride. Children between 102cm to 122cm must be accompanied by an adult. If you have motion sickness, dizziness or giddiness you should not take the ride.
Next stop, Accelerator.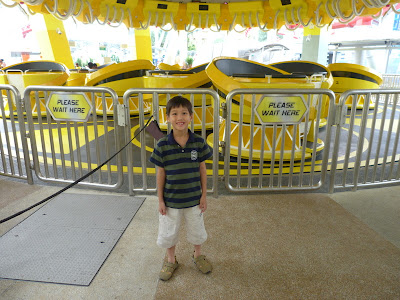 Accelerator is very near to Transformers the ride. Gor Gor decides to take this one which will take you into a whirling twirling and spinning experience. For this ride, children under 122cm must be accompanied by an adult.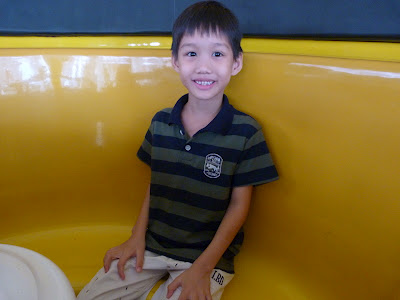 I am ready to go spinning, whee …
This is Battlestar Galactica but GorGor can't take it as he is still small. Mummy and Daddy can't leave him alone while we go and take this ride so we will skip this one.
Gor Gor said when he is older, he will try out this ride.
This is an outdoor high speed roller coaster, you must be at least 125 cm to take the ride.